Batesville QB named Scholar Athlete of the Week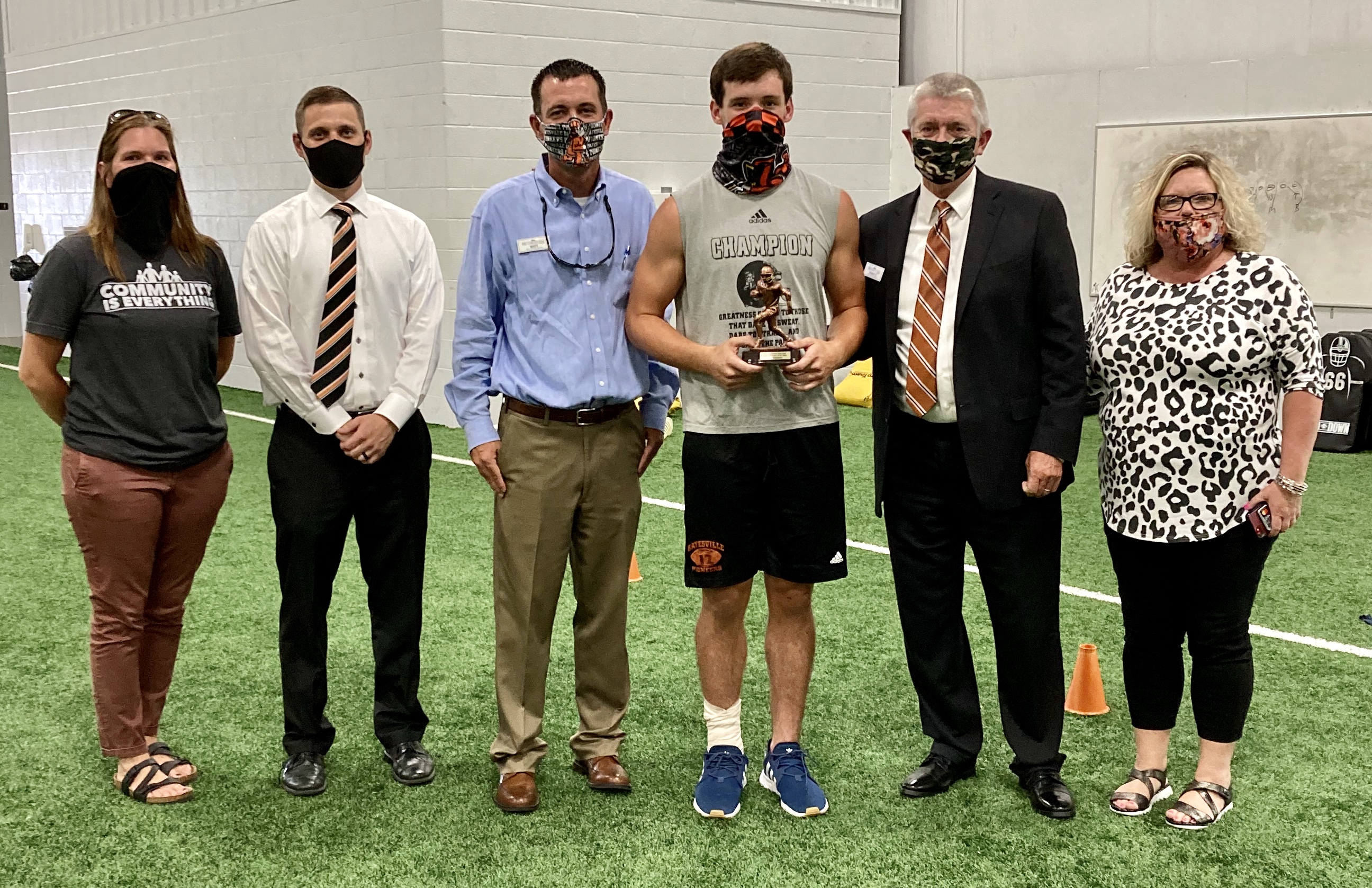 First Community Bank representatives Laura Brissey, Chris Milum, Matt McDonald, David Daniel and Lindy Hopper present Batesville QB Eli Livingston the FCB Scholar Athlete of the Week award
LITTLE ROCK: Batesville senior quarterback Eli Livingston has scored the prestigious First Community Bank Scholar Athlete of the Week award.
Livingston owns a 4.05 GPA, 29 on the ACT and ranks No. 1 in his class. He earned all-conference honors as a junior, passing for 2,022 yards and 19 touchdowns.
More than 6,000 high school boys play football in Arkansas. Hootens.com selects just 13 for the First Community Bank award.
"Eli is a leader with a capital L," Batesville coach Dave King says. "He is well thought of and respected by his peers, not only by the football team, but by everyone at school. He does it right every time and is someone to look up to for our younger kids. He shows them the way, shows them how to achieve academically and athletically, as well as how to conduct themselves in the community."
First Community Bank is a locally owned and operated bank with 27 locations throughout Arkansas and Missouri.