Class 2A Week 5 Rankings, Notes & Picks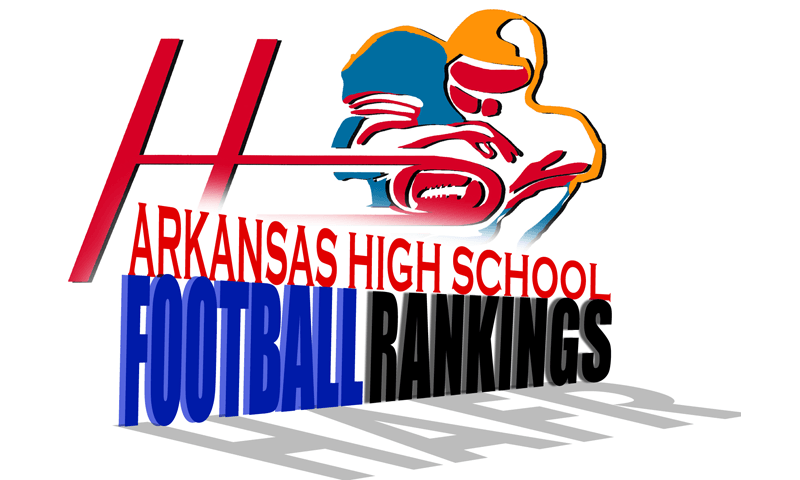 Hootens,com Rankings
Class 2A, Week 5, 2016
Copyright Hooten Publishing, Inc.
1. England (4-0)
2. Hector (4-0)
3. Danville (4-0)
4. Mount Ida (4-0)
5. Conway Christian (4-0)
6. Hampton (4-0)
7. C. Harmony Grove (2-2)
8. Des Arc (3-1)
9. Bearden (2-2)
10. Rison (2-2)
11. Earle (2-2)
12. Lavaca (2-2)
13. E.  Poinsett County (3-1)
14. Hackett (4-0)
15. Cross County (3-1)
16. Dierks (3-1)
17. Parkers Chapel (3-1)
18. Palestine-Wheatley (4-0)
19. Carlisle (1-3)
20. Quitman (4-0)
21. Foreman (3-1)
22. McCrory (2-2)
23. Marked Tree (2-2)
24. Augusta (2-2)
25. Murfreesboro (2-2)
26. Brinkley (2-2)
27. Clarendon (1-3)
28. Salem (2-2)
29. Mountainburg (2-2)
30. Woodlawn (3-0)
31. Mineral Springs (1-3)
32. Hazen (0-4)
33. Poyen (1-3)
34. Lafayette County (0-4)
35. Magnet Cove (0-4)
36. Strong (1-3)
37. Spring Hill (1-3)
38. Bigelow (1-3)
39. J.C. Westside (1-2)
40. Magazine (2-2)
41. Western Yell County (1-3)
42. Cutter M. Star (2-1)
43. Decatur (0-3)
44. Mountain Pine (0-3)
45. Rector (0-2)
46. Midland (0-4)
47. Marvell (0-3)
 
GAME OF THE WEEK
No. 5 Conway Christian at No. 2 Hector
From the top-heavy 5-2A, the game of the week features two outstanding passing QBs in Hector senior Tanner Gaines (56 percent, 922 yards, six TDs, three INTs) and Conway Christian sophomore Jacob Wood (63 percent, 920 yards, 12 TDs, two INTs). All-league receiver Jaden Graham has blossomed as Hector's go-to wideout, and Conway Christian's all-league WR Seth Smith (six receptions last week vs Poyen for 196 yards) has torched all four opponents this fall. Hector's defense has been suspect vs the pass, but its run defense, with the emergence of junior end Logan Church,  appears better than a year ago. Difficulty of schedule favors Hector with wins over Class 3A Paris and Class 2A No. 9 Bearden. Conway Christian's quasi quality win was 41-20 over Class 3A No. 26 Mountain View.

LAST WEEK
Hootens.com correctly picked 19 of 22 games (86 percent) involving Class 2A teams. Hootens.com is 103-29 (78 percent) for the season.

WEEK 5 PREDICTIONS (favored team in CAPS followed by point spread)
3-2A
EARLE (35) at Marked Tree: At full strength, Marked Tree would have trouble handling Earle and junior QB Gerry Bohanon, who accounted for 135 rushing yards, 205 passing yards and three TDs last week in a 28-14 win over Salem. But after a fourth-quarter brawl last week vs EPC, the Marked Tree starting backfield, a starting receiver and lineman were ejected and will not play this week.
Midland at EPC (45): EPC had four players ejected for fighting last week vs Marked Tree but won 36-16. EPC managed just 184 yards, but Xzavier Reed returned a kickoff 61 yards for a TD.
Rector at SALEM (33): Salem gave up more than 400 yards last week in a 28-14 loss to Earle. Rector has lost 21 straight since reviving the varsity program in 2014.
CROSS COUNTY (11) at Clarendon: Both teams originally had an open week and got together for this midseason non-conference game. 3-2A member Cross County, with interim coach Bert Greenwell, features on- and off-the-field leader and junior QB Jacob Thomas. Junior RB/LB Kaylob Boykin leads CC in tackles and ranks second on the tackle chart. 6-2A member Clarendon owns one victory, 34-20 over winless Hazen,

4-2A
Mountainburg at LAVACA (15): No. 12 Lavaca owns the team speed advantage. Lavaca senior Jonathan Kent and junior Cody Harris split snaps at fullback. The tandem combined for 187 yards and three TDs last week in a 35-6 win over J.C. Westside. Junior QB Garrett Eck triggers Lavaca's Pistol Option. He ran for 94 yards and two TD last Friday, while junior Ryan Dockery caught three passes, two of them for TDs. Mountainburg's defensive line is not only large, but stout. Mountainburg's offense, however, did not score against Hackett and managed just 185 yards in a 42-12 loss to league front-runner Danville.
DANVILLE (41) at J.C. Westside: No. 3 Danville destroyed Western Yell last week with sophomore QB Preston Donnell completing 14 of 23 passes for 178 yards and three TDs. The Little Johns allowed just 40 yards in the 44-7 blowout.
Western Yell County at HACKETT (33): No. 14 Hackett awaits No. 3 Danville in two weeks. Hackett sophomore Cooper Shipman rushed 25 times for 176 yards and a TD last week in 48-6 win over Magazine. Senior QB Ely Stormes passed for a TD and ran for a TD before being ejected. Sophomore Brady Hester, who took most of the snaps last week, makes his varsity debut at QB Friday night.
MAGAZINE (15) at Decatur: Decatur won a single game last year and still searching for a victory this fall. Magazine fighting for league's fifth and final playoff and cannot afford slip-up at Decatur.

5-2A
Conway Christian at HECTOR (10): See Game of the Week.
Bigelow at ENGLAND (45): Magnet Cove head coach Ronnie Efird calls top-ranked England the best 2A football team in more than a decade to visit Kenneth W. Hammonds Stadium, and that includes Kenneth Dixon and the 2011 state champion Strong Bulldogs. The visiting Lions mauled Magnet Cove 54-0 last week behind senior QB Brayden Brazeal's 206 passing yards and two TDs.
MAGNET COVE (8) at Poyen: Poyen circles this game every year and has won the past two in the series, but the Indians lack team speed, start a backup QB and a third-team running back, who was a former receiver. At Conway Christian last week, With just 12 minutes time of possession, Poyen netted 101 total yards in a 42-0 loss last week at Conway Christian. All-league receiver Zac Rednour's move to running back and a difficult schedule so far should pay off for Magnet Cove.
Cutter M Star at QUITMAN (27): Quitman dual-threat QB Trey McGhee has rushed for 381 yards and six TDs this fall and passed for 305 yards and four TDs. Cutter Morning Star completed a 23-yard TD pass early last week on Hector but lost 53-20.

6-2A
Marvell at CARLISLE (44): Carlisle did everything but win last week at Des Arc, giving up a 50-yard scoring drive in the final minute to lose 32-28. Led by sophomore DT Tayvion Metcalf, Carlisle held Des Arc to 333 yards, it lowest output of the season. The Bison are much improved on the offensive line, paced by senior Mason Carter and junior Houston Garrich.
DES ARC (10) at Augusta: Des Arc tries to slow junior RB Devin Taylor who torched Carlisle two weeks ago for 321 yards and three TDs. Augusta whipped Carlisle up front, and a week later Carlisle whipped Des Arc up front, but Des Arc rallied for a 32-28 win. Des Arc senior LB Isaiah Williams (21 stops vs. Carlisle) leads the team with 60 tackles.
PALESTINE-WHEATLEY (6) at McCrory: Undefeated and No. 18 P-W starting to realize potential that opposing coaches have talked about for years. The Patriots are off to their best start in more than 20 years. All-6-2A senior RB Antwan Dawson running behind a large line, led by junior right tackle Johnathan Hicks (6-4, 350). The Pats ran hard at the heart of the Augusta defense last week in 52-28 win. McCrory counters with a front four led by junior DE Jamond McCoy (6-3, 265), who appeared fully healthy last week for the first time this season. McCoy manhandled Hazen with 11.5 tackles in a 30-0 road win.
Hazen at BRINKLEY (8): Winless Hazen quickly fading to the back of the 6-2A pack. Brinkley took down Clarendon 38-29 last week and stays in playoff contention with a win this week.
CROSS COUNTY (11) at Clarendon: Both teams originally had an open week and got together for this midseason non-conference game. 3-2A member Cross County, with interim coach Bert Greenwell, features on- and off-the-field leader and junior QB Jacob Thomas. Junior RB/LB Kaylob Boykin leads CC in tackles and ranks second on the tackle chart. 6-2A member Clarendon owns one victory, 34-20 over winless Hazen,

7-2A
FOREMAN (6) at Dierks: Could be a shootout. Dierks senior Peyton Frachiseur has most carries for offense that has run more than expected under first-year coach Vince Perrin. Foreman senior QB Tucker Hall reads an option attack that piled up 501 yards last week in a 51-14 blowout of Spring Hill. Hall completed three of seven passes for 120 yards and two TDs, while senior fullback Kolton Moore ran 15 times for 200 yards and three TDs.
MOUNT IDA (5) at Murfreesboro: Mount Ida will feed Murfreesboro a steady diet of junior fullback Cade Helms and sophomore halfback Jonathan Lagrange, who ran for 224 and 132 yards, respectively, last week in a 49-18 win over Mineral Springs. Murfreesboro lost everywhere on the stats sheet last week but made timely plays in a 28-26 win over Lafayette County. Murfreesboro senior RB Gavin Gardner (171 yards and two TDs last week) may be the fastest player in the field this week.
Spring Hill at LAFAYETTE COUNTY (18): Lafayette County rolled up 507 yards last week at Murfreesboro but failed on a two-point conversion late in the fourth quarter and lost 28-26.
Mountain Pine at MINERAL SPRINGS (2): Mountain Pine forfeits this week to Mineral Springs after two players endured concussions and another a back injury last week in a 40-8 loss to Dierks.

8-2A
Strong at RISON (21): Rison held Bearden to 1.7 yards on 36 plays last week, but allowed 22 yards on Bearden's other seven snaps. Bearden big-played Rison on fourth down four times, scoring TDs on three of those fourth-down conversions in a 28-24 win. Rison sophomore RB Malik Chavis carried 20 times for 146 yards and a TD. Rison's offense averaged 6 yards on first down, but two interceptions proved costly. 
HAMPTON (6) at C. Harmony Grove: Contrasting styles clash with No. 6 Hampton's rushing attack paced by senior Monta Thomas (180 yards, four TDs last week vs. Parkers Chapel) and No. 7 Harmony Grove's passing attack. H. Grove QB Nathan Whitley passed for five TDs last week, three to sophomore Kentrell Hill (6-2, 185) in a 44-0 shutout of Strong.
Woodlawn at PARKERS CHAPEL (19): PC won this game a year ago 33-8, and the Trojans are armed again with senior RB Dezmon Jackson who ran for three scores and returned a fumble 55 yards for a TD last week in a 50-28 loss to Hampton.
BEARDEN is open.