Class 2A Week 7 Rankings, Notes & Picks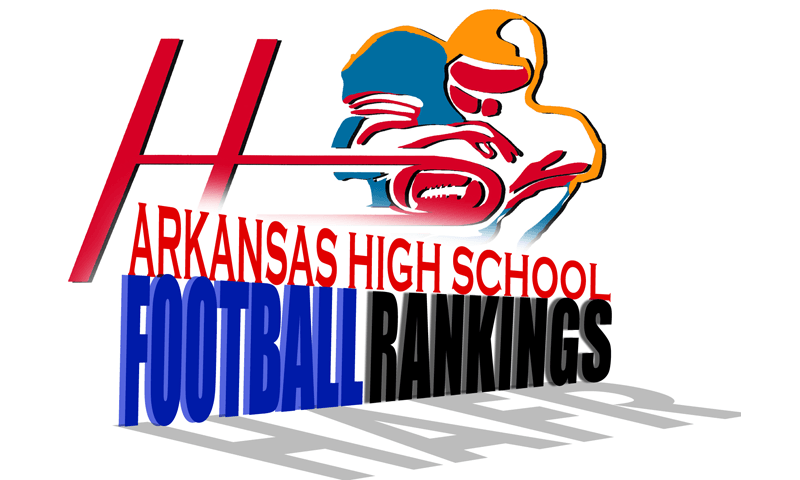 Hootens.com Rankings
Class 2A, Week 7, 2016
Copyright Hooten Publishing, Inc.
1. England (6-0)
2. Hector (6-0)
3. Danville (6-0)
4. Mount Ida (6-0)
5. Hampton (6-0)
6. Des Arc (5-1)
7. C. Harmony Grove (3-3)
8. Conway Christian (4-2)
9. Bearden (3-2)
10. Rison (4-2)
11. Earle (4-2)
12. Hackett (6-0)
13. E.  Poinsett County (4-2)
14. Foreman (5-1)
15. Palestine-Wheatley (6-0)
16. Parkers Chapel (4-2)
17. Cross County (5-1)
18. Quitman (5-0)
19. Carlisle (3-3)
20. Dierks (3-3)
21. McCrory (3-3)
22. Mountainburg (4-2)
23. Marked Tree (3-3)
24. Murfreesboro (3-3)
25. Lavaca (3-3)
26. Woodlawn (3-2) 
27. Mineral Springs (2-4)
28. Salem (3-3)
29. Cutter M. Star (3-2)
30. Lafayette County (1-5)
31. Hazen (1-5)
32. Brinkley (2-4)
33. Clarendon (2-4)
34. Magnet Cove (1-5)
35. Augusta (2-4)
36. Strong (1-5)
37. Poyen (1-5)
38. Spring Hill (1-5)
39. Bigelow (1-5)
40. J.C. Westside (1-4)
41. Magazine (3-3)
42. Western Yell County (1-5)
43. Decatur (0-5)
44. Mountain Pine (0-5)
45. Rector (0-4)
46. Midland (0-6)
47. Marvell (0-5)
 
GAME OF THE WEEK
No. 4 Mount Ida at No. 14 Foreman
This game likely decides the 7-2A title and will be over in less than two hours. Veer operator Mount Ida will hand the ball to sophomore Jonathan Lagrange (6-0, 218) and junior Cade Helms (5-10, 208) 20 to 25 times apiece. Those big 'backs normally deliver 350-plus yards running behind senior OT Logan Abernathy (6-3, 260) and junior guard Gunner Gilbert (5-10, 230). Foreman counters with sophomore NG Davin Cross (5-9, 225) and senior linebackers Tucker Hall and Kolton Moore, who also start at QB and fullback in Foreman's Flexbone. Hall averages 8 yard per carry and Moore 12 ypc. Sophomore HB Kyron Batey owns even more speed and averages 10 ypc. The Gators routinely slow themselves with penalties, but they still ran for 644 yards two weeks ago against Dierks. Foreman, with several runner-up finishes over the past 30 years, has not won a conference title since 1987. Mount Ida swept the 7-2A last year, including a 53-0 flogging of Foreman, and advanced to the state quarterfinals.

LAST WEEK
Hootens.com correctly picked 21 of 23  games (91 percent) involving Class 2A teams. Hootens.com is 145-33 (81 percent) for the season.

WEEK 7 PREDICTIONS (favored team in CAPS followed by point spread)
3-2A
EARLE (56) at Midland: Earle blanked Rector 60-0 last week behind junior QB Gerry Bohanon's 423 passing yards, including six receptions for 164 yards and two TDs by all-league WR Dontrell Johnson. Earle looking for a Week 9 opponent.
CROSS COUNTY (42) at Rector: Cross County deals Rector its 24th consecutive loss.
E. POINSETT COUNTY (15) at Salem: No. 13 EPC waved the 3-2A banner last week in a 12-6 loss at No. 6 Des Arc. Senior Chanc Gray (12 tackles), sophomore Jonathan Gilmore (11 tackles), senior Trevor Walker (nine tackles) and junior Andrew Cavitt (eight tackles) led an EPC defense that held Des Arc to less than 300 total yards for the first time this season.
STRONG (1) vs Marked Tree: Two teams with a late-season open date found each other and a split-the-distance neutral site at Pine Bluff High. 3-2A Marked Tree back to its full allotment (suspensions Wk 5) last week in a 48-6 win over winless Midland. Senior end Nick Andrews (6-5, 275) recorded three TFL and four sacks. Senior QB Javonte Newton makes 8-2A member Strong go, but the Bulldogs average a league-low 10 ppg.

4-2A
DANVILLE (15) at Hackett: No. 3 Danville likely clinches the 4-2A title and top playoff seed with a win at undefeated Hackett. Senior LB Chris Thurman paces a Danville first-team defense that allows 6.3 ppg and held Magazine last week to 50 yards in a 56-0 blowout. Danville returned an interception and two punts for touchdowns in its most compete game this fall. Senior all-state QB Jake Madding (knee) is fully healthy again, running five times last week for 102 yards and a TD. Madding, RB/LB Thurman and RT Jesus Dominguez provide excellent senior leadership for a team that starts six sophomores on defense and five on offense. Hackett counters with senior QB Ely Stormes who completed eight passes last week vs Decatur for five TDs and ran for another TD. Sophomore WR Brady Hester caught three passes for 93 yards and two TDs. Junior Malachi Crone forced a fumble with one sack and returned a fumble 36 yards to set up another TD. Hackett allows 11 ppg.
Western Yell at MOUNTAINBURG (35): Mountainburg stays in position to claim the No. 3 playoff seed.
Magazine at LAVACA (20): Lavaca got past Western Yell 40-0 last week and should handle Magazine Friday night, but the Golden Arrows will miss two key starters who transferred at midseason next week at 6-2A Palestine-Wheatley and again Week 9 vs Hackett.
Decatur at J.C. WESTSIDE (2): The winner climbs out of the league basement. Decatur has scored 45 points this year. J.C. Westside has scored 28 points. J.C. Westside won this matchup 30-7 a year ago.

5-2A
Cutter M. Star at ENGLAND (42): One more tuneup for top-ranked England before it plays host to No. 2 Hector next week. England held prolific Conway Christian last week to 14 first downs, 84 rushing yards and 270 total yards in a 63-21 road kill.
Magnet Cove at HECTOR (36): One more tuneup for No. 2 Hector before it travels next week to No. 1 England. Hector senior Tanner Gaines runs when needed (237 yards, three TDs vs Conway Christian) and passes when needed (203 yards vs. Bigelow). Magnet Cove senior RB Zach Dunlap has been the Panthers' most consistent offensive performer. Dunlap carried 21 times last week for 146 yards in a 14-12 loss to Quitman.
CONWAY CHRISTIAN (21) at Quitman: No. 8 Conway Christian eyes the No. 3 playoff seed, having lost to favorites Hector and England. CC completed just eight passes (out of 25 attempts) last week in a 63-21 loss to England. Quitman struggled offensively last week at Magnet Cove, but when Quitman needed a first down in the fourth quarter senior QB Trey McGhee ran for it.
BIGELOW (2) at Poyen: The loser sits alone in the 5-2A basement. Hard-luck Poyen lost 22-14 in overtime last week at Cutter Morning Star.

6-2A
Palestine-Wheatley at CARLISLE (6): The 6-2A has not been this weak in almost a decade, leaving undefeated Palestine-Wheatley without a quality win. Carlisle  has one quality loss, a 32-28 heartbreaker Week 4 at No. 6 Des Arc.
HAZEN (1) at Augusta: Augusta could be without junior RB Devin Taylor (possible concussion). Both teams reeling. Hazen lost to rival Carlisle 36-8 last week, while Augusta lost to Clarendon 46-36.
Clarendon at MCCRORY (15): Defending state champion McCrory stays in the chase for league's third playoff seed, likely plays Carlisle Week 10 for that No. 3 spot and a first-round home playoff game.
DES ARC (35) at Marvell: No. 6 Des Arc starting nine sophomores, but the defense remains consistent with senior linebacker Isaiah Williams averaging double-digit tackles weekly. Williams had 15 stops last week vs. EPC.
BRINKLEY is open.

7-2A
MOUNT IDA (3) at Foreman: See hootens.com Game of the Week.
DIERKS (15) at Lafayette County: Dierks senior Lane Woodruff (5-10, 160), one of the better receivers in Class 2A, racked up more than 300 receiving yards last week in Dierks' 57-46 win over athletic Mineral Springs.
Mineral Springs at MURFREESBORO (4): Murfreesboro, coming off an open date after Mountain Pine forfeited its remaining games, tries to duplicate what Dierks did against Mineral Springs and win a shootout. Mineral Springs more potent on offense than in recent years with athletic junior QB Octavion Ceaser and running backs Dashawn Compton and Ricky Walker. Senior WR Kevonte Esters owns sprinter's speed.
SPRING HILL receives forfeit from Mountain Pine.

8-2A
Bearden at C. HARMONY GROVE (2): When Harmony Grove senior QB Nathan Whitley has all of his weapons, the Hornets are hard to handle. Whitley likes to throw downfield to sophomore WR Kentrell Hill (6-2, 185), underneath to junior slotback Jace Garcia and hand off to junior RB Jordan Hicks. When Hicks (ankle) did not return for the second half of the 36-27 loss to Hampton, Harmony Grove's offense sputtered. Hicks is probable for Friday night,  homecoming at the Grove. Bearden rolling after taking down Rison 28-24 and Parkers Chapel 44-14. The Bears are blocking better up front for senior RB Xavier Cones (86 rushing yards, two TDs vs Parkers Chapel) and junior QB Tyler Berry. Berry ran for 107 yards and completed four of four passes for 151 yards and three TDs to three different receivers vs. Parkers Chapel. 
RISON (9) at Parkers Chapel: No. 10 Rison was open last week, while No. 16 Parkers Chapel faded early at Bearden in a 44-14 blowout. Bearden led 30-0 before PC senior RB Dezmon Jackson ripped off a 60-yard TD run just before halftime. Rison still running the football well, and sophomore RB Malik Chavis has been spectacular, topping 100 yards three times. Chavis carried 32 times two weeks ago for 199 yards in a 22-16 win over Strong. He carried 20 times Week 4 for 148 yards in a 28-24 loss to Bearden.
Woodlawn at HAMPTON (33): No. 5 Hampton characterized by slow starts but it has not cost the Bulldogs the past two weeks in wins over Camden Harmony Grove and Strong. Hampton all-state senior RB Monta Thomas has been the model of consistency, rushing 11 times last week for 210 yards and four TDs. Woodlawn allows just 14.6 ppg.
STRONG (1) vs Marked Tree: Two teams with a late-season open date found each other and a split-the-distance neutral site at Pine Bluff High. 3-2A member Marked Tree back to its full allotment last week in a 48-6 win over winless Midland. Senior end Nick Andrews (6-5, 275) recorded three TFL and four sacks. Senior QB Javonte Newton makes 8-2A member Strong go, but the Bulldogs average a league-low 10 ppg.