Class 7A Week 8 Rankings, Notes & Picks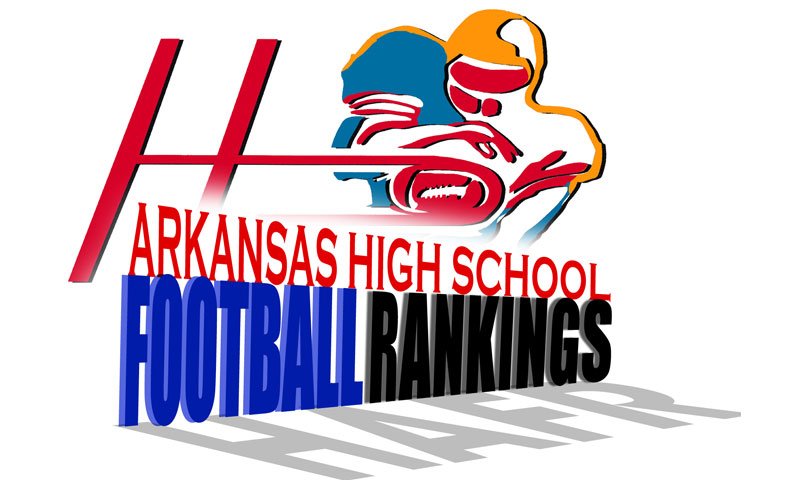 Hootens.com Rankings
Class 7A, Week 8, 2019
Copyright Hooten Publishing, Inc.

1. Bryant (7-0)
2. Bentonville (7-0)
3. Bentonville West (5-2)
4. Har-Ber (4-3)
5. LR Catholic (5-2)
6. Conway (5-2)
7. Cabot (5-2)
8. North LR (4-3)
9. LR Central (4-3)
10. FS Northside (2-5)
11. Fayetteville (3-4)
12. Van Buren (4-3)
13. Rogers (1-6)
14. Springdale (3-4)
15. FS Southside (1-6)
16. Heritage (0-7)

HOOTENS.COM GAME OF THE WEEK
No. 10 FS Northside at No. 8 North LR
Disappointing season so far for both teams. Injuries have hurt both teams in losses.
North LR's three losses this fall are more than the previous three seasons combined when it advanced to the state finals each year, winning it all in 2017. North LR has scored just seven more points than its allowed this year. Its 41-21 loss last week to LR Catholic equalled it largest margin of defeat (lost to Bryant by 20 in last year's state title game) since losing to Fayetteville 53-19 in the 2016 title game.
FS Northside is winless in conference play, losing the past two weeks by a combined six points. It lost to LR Central 42-35 three weeks ago. The Grizzles gutted Van Buren and Heritage by a combined 80-13 in non-conference play for its two wins this season. Northside hasn't finished with fewer than four wins in a season since 2013.

LAST WEEK
hootens.com correctly predicted 4 of 8 winners in Class 7A games. For the season, hootens.com has correctly predicted 54 of 67 winners (81 percent) in Class 7A.

7A CENTRAL
FS Northside at NORTH LR (7): Game of the Week. 

BRYANT (36) at Cabot: Bryant has mercy ruled every Class 7A opponent by halftime this year, including a 41-0 lead on FS Southside by the break last Friday (highlights HERE). Cabot bounced back from back-to-back losses at Conway with a 43-20 win at LR Central last Friday.
LR Central at CONWAY (9): Conway won last Friday at FS Northside 23-20 after beating Cabot 30-20 two weeks ago. Cabot won at LR Central 43-20 last Friday.
LR CATHOLIC (13) at FS Southside: Surprising Catholic won at FS Northside 24-21 two weeks ago and stunned North LR 41-21 last week. The Rockets also own a quality win over Cabot (28-26). FS Southside trailed at Bryant 41-0 by halftime last Friday. The Mavericks lone win came Week 3 over hapless Heritage 35-7.


7A WEST
Heritage at BENTONVILLE WEST (40): West will play host to cross-town rival Bentonville Week 10 for the conference championship. Heritage has lost 50 of its past 52 games, including its past three losses by an average of 41 points.
BENTONVILLE (30) at Rogers: Rogers beat Springdale 27-17 last Friday for its first win of the season and will make the playoffs with a win Week 10 over cross-town rival Heritage. Bentonville will be big favorites again next Friday at Springdale before playing at West for the league title Week 10.

FAYETTEVILLE (15) at Springdale: The Purple Dogs beat the Red Dogs 45-14 last year. Former Fayetteville High standout QB and current Springdale head coach Zak Clark lost at previously winless Rogers 27-17 last Friday.

HAR-BER (21) at Van Buren: Har-Ber still likely plays at home in the first round despite its loss last week at Bentonville West 24-20. Van Buren is also headed to the playoffs, but likely on the road in the first round at either Conway, North LR or LR Catholic.