Class 6A Week 1 Rankings, Notes & Picks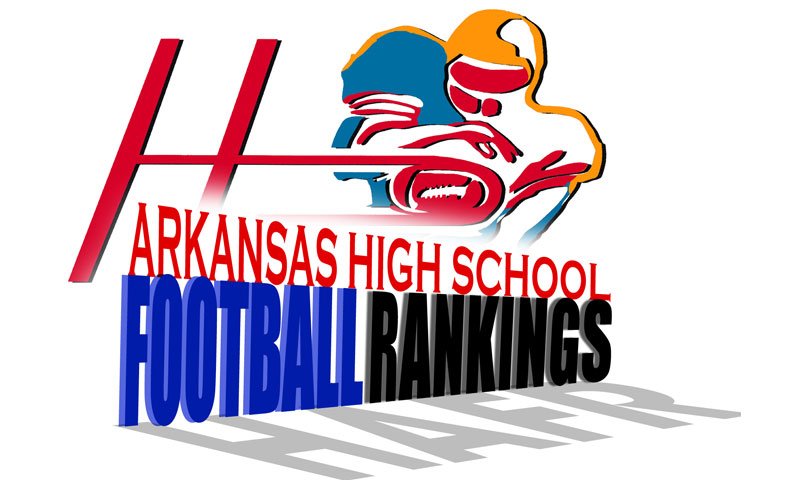 Hooten's Arkansas Football Rankings
Class 6A, Week 0, 2021
Copyright Hooten Publishing, Inc.

1. Greenwood (1-0)
2. Lake Hamilton (1-0)
3. Benton (0-1)
4. El Dorado (0-0)
5. Jonesboro (1-0)
6. LR Parkview (0-0)
7. Sylvan Hills (0-1)
8. Searcy (0-1)
9. West Memphis (1-0)
10. Pine Bluff (1-0)
11. Siloam Springs (0-1)
12. Marion (1-0)
13. Van Buren (1-0)
14. Mountain Home (0-0)
15. Russellville (1-0)
16. Sheridan (0-1)
 
GAME OF THE WEEK
No. 8 Searcy and Class 5A No. 2 LR Christian.
Searcy scored on just one of five trips inside Cabot's 30-yard line in last week's 35-7 loss to Class 7A's No. 2 ranked Panthers. Searcy's skill players are talented. Senior TB/WR Daniel Perry, who owns an offer from Harding, presents a matchup problem with LR Christian. Junior RB Dede Johnson carried 12 times for 144 yards and all-state linebacker Brayden Oliver is one to watch. Senior WR Reid Miles paced the Lions with six catches for 77 yards last week.
LR Christian senior Jayvean Dyer-Jones ran 18 times for 188 yards and four TDs in last week's 41-6 win over LR Central. The Warriors held LR Central to 98 yards. LR Christian's defensive line is formidable.
 
LAST WEEK
hootens.com correctly predicted 12 of 13 winners (92 percent) in games involving Class 6A teams.

WEEK 1 PREDICTIONS (favored team in ALL CAPS)
6A EAST
Searcy at LR CHRISTIAN (6): Game of the Week.
El Dorado at CAMDEN FAIRVIEW (1) (Thurs.): El Dorado has beaten Camden Fairview 13 times since 2000, but Camden Fairview won last fall by 25 points. Camden Fairview senior Ja'Coriae Brown ran 16 times for 75 yards and three TDs in last week's 20-point win at Arkadelphia. Junior QB Matravius Thomas passed for 170 yards and a TD and ran for 75 yards and a TD. El Dorado struggled to slow North Little Rock's running attack in last week's scrimmage.
Jonesboro at CABOT (15): Cabot rushed for more than 300 yards in its 38-7 win at Searcy and rotates seven quality D-linemen. Cabot speedster Braden Jay (4.5 speed) caught four passes for 60 yards and two TDs. Jay also rushed five times for 133 yards, including an 88-yard jet sweep. Cabot senior RB Mason Bell rushed for 105 yards and senior QB Grant Freeman completed 11 of 20 passes for 141 and three TDs. Ultra-talented Jonesboro jumped LR Catholic 37-7 last week. Jonesboro's defensive front will be more formidable than Searcy,
Marion at BRYANT (35): Three-time defending state champion Bryant played 3-deep on defense and still beat Class 6A No. 3 Benton 42-3. Marion kicker Dylan Pieri kicked off to the end zone four times and booted a 40-yard field goal as time expired to beat rival Wynne 24-21. It was former Little Rock Christian defensive coordinator Lance Clark's head coaching debut at Marion and Patriots first win over Wynne since 2018.  
SYLVAN HILLS (8) at LR Central: Sylvan Hills led Maumelle 21-14 at half but lost six of eight fumbles in a 31-21 loss. Sylvan Hills senior safety Tyler Pearson made nine tackles and T.J. Jasper starred at cornerback. LR Central looks to trim its mistakes, too, after losing at Class 5A No. 2 Little Rock Christian 41-8.
West Memphis at WYNNE (3): These teams have split the past six meetings. West Memphis beat LR Southwest 20-0 last week despite gaining just nine yards in the first half. Wynne coach Van Paschal returns from quarentine this week after his Yellowjackets lost at Marion last week 24-21 on a walk-off field goal on the final play. Senior linebacker Timmy Watson intercepted a pass to set up a TD and in the fourth-quarter plunged for a short TD ttie the game with less than five minutes left.
Sheridan at HS LAKESIDE (6): Sheridan gained 77 yards offense and had 74 yards of penalites in last week's mercy-rule loss at White Hall. Class 5A HS Lakeside returned a fumble for a TD early last week, but could slow Lake Hamilton's rushing attack (more than 200 yards) and lost by 34 points. Lakeside coach Jared McBride says he'll move players to different positions this week to shore up the D.
PINE BLUFF is open.

6A WEST
Pea Ridge at SILOAM SPRINGS (7): Pea Ridge dominated Elkins in a preseason scrimmage, but the Blackhawks trailed Class 4A No. 1 Shiloh Christian 21-0 in the first quarter last week before losing 55-13. Pea Ridge sophomore QB Gavin Dixon passed for 211 yards. Siloam Springs trailed Rogers 35-26 in the third quarter last week before losing 51-40. Senior QB Hunter Talley passed for 294 yards and three TDs and ran 26 times for 100 yards. The Panthers were missing six key players due to injuries and quarantines.
Alma at VAN BUREN (6): Alma has won seven of the past 10 "Battle of the Bone", but Van Buren has won spoiled Coach Rusty Bush's coaching debut 35-0 a year ago. Van Buren sophomore QB Bryce Perkins passed for 174 yards and two TDs and ran 20 yards for a TD in a 12-point win at Springdale. Alma beat FS Southside starters 21-14 in a one-half scrimmage.
FS Southside at GREENWOOD (28): Greenwood mauled Muskogee, Okla. 63-21 with QB Hunter Houston passing for 381 yards in his debut. Greenwood has won nine in a row over FS Southside. Greenwood gutted Muskogee, Okla., 63-21 while FS Southside lost to rival FS Northside 31-16. Chris Young is 15-0 as head coach at Greenwood.
HARRISON (1) at Mountain Home: Harrison has won eight straight over Mountain Home and 12 of the past 15. Goblins senior RB Cy Madden ran for a pair of second half TDs in last week's 26-7 win over Magnolia. Harrison's D held Magnolia to 148 yards rushing. Harrison beat Mountain Home last year by 14 points, but Mountain Home went on to win six games, its most since 2006.
LR Southwest at LR PARKVIEW (15): Thursday night at War Memorial. Southwest held West Memphis to 10 yards in the first half but lost its opener to West Memphis 20-0. Parkview, one of the more talented teams in the state, opens ranked No. 6 in Class 6A.
RUSSELLVILLE, LAKE HAMILTON and BENTON are open.