Class 3A Week 2 Rankings, Notes & Picks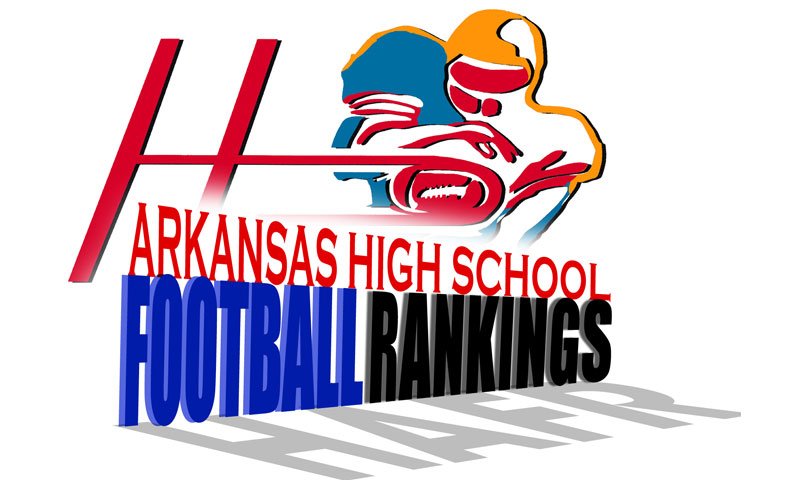 HOOTENS.COM RANKINGS
Class 3A, Week 2, 2021
Copyright Hooten Publishing, Inc.

1. Prescott (2-0)
2. McGehee (1-0)
3. Booneville (2-0)
4. Harding Academy (1-1)
5. Osceola (1-1)
6. Centerpoint (2-0)
7. Camden Harmony Grove (1-0)
8. Paris (2-0)
9. Charleston (1-0)
10. Hoxie (2-0)
11. Newport (1-1)
12. Melbourne (2-0)
13. Rison (1-1)
14. Glen Rose (0-1)
15. Dollarway (1-0)
16. Cedarville (1-0)
17. Perryville (1-0)
18. Riverview (1-1)
19. Salem (1-0)
20. Hackett (1-0)
21. Bismarck (2-0)
22. Mountain View (1-1)
23. Harrisburg (1-1)
24. Lincoln (0-2)
25. Walnut Ridge (0-2)
26. Greenland (0-1)
27. Atkins (1-0)
28. Jessieville (0-1)
29. Genoa Central (1-1)
30. Piggott (0-1)
31. West Fork (0-1)
32. Manila (1-1)
33. Smackover (1-1)
34. Mayflower (0-1)
35. Drew Central (0-1)
36. Mansfield (1-0)
37. Baptist Prep (2-0)
38. Horatio (1-0)
39. Fouke (0-1)
40. Lake Village (0-2)
41. Barton (0-1)
42. Lavaca (0-1)
43. Danville (0-1)                          
44. Corning (0-1)
45. Palestine-Wheatley (0-2)
46. Two Rivers (0-1)

HOOTENS.COM GAME OF THE WEEK
No. 9 Camden Harmony Grove at Class 2A No. 1 Fordyce
Teams were ranked similarly in 2020 when Fordyce jumped out to a 48-7 lead at halftime and cruised to a 63-13 win. Both teams were open last week. Harmony Grove pretty healthy, still has two players out with knee injuries. In season-opening win over Junction City, senior RB Tobias Hicks ran for 88 yards and a TD, while collecting eight  tackles on defense. Sophomore QB Caleb Johnson completed five of eight passes for 136 yards and three TDs. Senior RB Daniel Hill carried four times for 94 yards and a TD. Harmony Grove ripped off four TD plays of more than 70 yards vs. JC.  Fordyce also big-played Rison (20-16) two weeks ago with scoring plays of 52, 44 and 62 yards. Its other 44 snaps totaled 99 yards. Fordyce senior QB Tre Merrit, who left the Rison game in the fourth quarter, is doubtful for Friday night. CHG operates from multiple formations, while Fordyce runs the Wing-T. Watch extended highlights of Fordyce's Week 0 win over Rison HERE.

LAST WEEK
Hootens.com correctly predicted 25 of 35 (71 percent) last week involving Class 3A teams. Hootens.com is 48 of 62 (77 percent) for the season.

WEEK 2 PREDICTIONS (Favored team CAPS followed by point spread)
1-3A
No. 7 CHARLESTON (1) at Pottsville: Charleston won this matchup 21-14 in 2020. Last week, Charleston junior QB Brandon Scott completed seven of 10 passes for 147 yards and TD in a 36-9 win over Dardanelle. Junior WR Bryton Ketter scored two TDs, and junior RB Brevny Ketter ran for 83 yards and a TD. Sophomore LB Hunter Little contributed 15 tackles, and LB Ransom Merechka recorded 12 tackles and two pass breakups. Class 4A Pottsville owns wins over Class 2A EPC (20-16) and Bearden (43-12).
CEDARVILLE (7) at Green Forest: Cedarville's game last week with Mountainburg was a no contest. Coach Max Washausen hopes to dress 22-25 players this week at Class 4A Green Forest. Cedarville all-state senior RB Darryl Kattich ran for 194 yards and a TD in the season opener against Berryville. Senior WB Bruce Turney gained 96 yards and a TD on four carries. Junior RB Hayden Morton scored two late TDs and rushed for 70 yards on five totes. Senior QB Cody Dickens completed eight of 16 for 105 yards and a TD. Cedarville beat Green Forest in 2020, 52-20.
Danville at GREENLAND (2): Danville canceled this game due to covid quarantines and injuries.
Lincoln at HUNTSVILLE (10): A year ago, Class 4A Huntsville won 35-14 at Lincoln. Lincoln lost last week to Westville, Okla., 30-14, but senior TB Caleb Mathews rushed for 144 yards. Sophomore WR Jace Burks caught a TD pass and contributed three tackles on defense. Huntsville head coach Matt Williams is a former lineman for the University of Arkansas and Texarkana High Razorbacks.
West Fork at No. 8 PARIS (16): Paris started 2020 with eight straight wins, including 20-7 victory over West Fork. Paris hasn't been challenged this fall in wins over Lavaca and Westside. Senior QB Chase Watts has completed 18 of 22 passes for 289 yards and four TDs with one interception. West Fork won five games last year, which was three more than the previous four seasons combined.
HACKETT (1) at Panama, Okla.: Hackett dominated the line of scrimmage last week in a 36-22 win over Pocola, Okla. Senior QB Ethan Slavens passed for 300 yards and four TDs. All-state senior CB/WR Peyton Hester contributed 10 tackles and 100 yards receiving. Hackett has beaten Panama (1-0) two of the past three years.
MOUNTAINBURG (6) at Lavaca: Covid quarantines resulted in the cancellation of Mountainburg's game last week vs. Class 3A rival Cedarville. Mountainburg expects to dress 27 for its opener, led by a senior backfield of QB Isaac Cowett, 220-pound FB Gus Newton and all-league ATH Noah Johnson. Class 3A Lavaca was open last Friday after losing the opener to Class 3A Paris 49-12.
Mansfield at ELKINS (18): CANCELLED. Mansfield cancelled last week's game due to covid quarantines, and they jeopardize this week's trip to Class 4A Elkins. Mansfield won its season opener over Magazine 41-7. Elkins sophomore sensation Da'Shawn Chairs carried nine times last week for 208 yards and five TDs in a mercy-rule win over Greenland.
2-3A
HARDING ACADEMY (10) at Heber Springs: Harding Academy filled a hole in its schedule last week with Valley View and led early but eventually lost 31-30. Coach Neil Evans praised the play of senior TB Andrew Miller, senior LB Eli Wallace, senior S Aaron Chism and sophomore Kyler Hoover. Harding Academy has won seven of the past 12 meetings with Class 4A Heber Springs.
Newport at BAUXITE (4): Newport coach Mark Hindsley has been distraught by the loss of players to COVID-19. He is optimistic most will be back to play Class 4A Bauxite, which owns impressive wins over Class 3A Riverview and Class 4A Monticello. Newport was forced to cancel last week's scheduled game with Heber Springs.
MELBOURNE (8) at Cave City: Both teams coming off lopsided wins. Class 4A Cave City beat Corning 40-12. Melbourne defeated Class 2A Quitman 51-12. Melbourne beat Cave City 48-12 in 2020. Melbourne has won eight of nine games in this series.
SALEM (10) at Dover: Salem senior RB Jacob Earl scored three TDs and rushed for nearly 200 yards in a 40-22 win over Walnut Ridge. Salem senior TE/DE Tyler Siddons recorded three sacks, three QB hurries, a forced fumble and four tackles. Junior QB Dakota Jackson passed for 100 yards. Salem lost two running backs to injury in the first half last week. Class 4A Dover, with an 18-game losing skid, has lost this fall to Class 2A Hector 28-6 and to Class 3A Atkins 48-28.
MOUNTAIN VIEW (21) at Hector: Mountain View's 40-26 loss last week to Hoxie still stings the Yellowjackets, who committed two untimely turnovers. Mountain View amassed 452 total yards. MV senior QB Elijah Carlton rushed for 153 yards and two TDs, and he completed seven of 14 passes for 165 yards. Junior WR Dustin Irwin caught five passes for 97 yards. Carlton also led defense with eight tackles. MV beat Hector last year, 46-27.
Bald Knob at RIVERVIEW (7): Riverview ended a 13-game losing skid last week by whipping Class 4A CAC 41-7. Riverview senior RB Israel Gameros ran for 193 yards and three TDs. Junior RB Jeremy Racca raced 88 yards for a TD, while sophomore RB Kolby Teeter romped for 116 yards and two TDs. Class 4A Bald Knob has lost to Harding Academy (42-8) and Rison (24-0) this fall.

3-3A
GOSNELL (1) at Osceola: CANCELLED. No. 5 Osceola has won 10 of past 18 in series. Both teams short on depth, but have explosive skill players. Schools didn't play each other in 2020. Osceola shut out Class 4A Blytheville last week 28-0. Class 4A Gosnell has not won an in-state non-conference game since 2016.
Jonesboro Westside at HOXIE (6): CANCELLED. Hoxie beat a good Mountain View team last week 40-26. Hoxie senior QB Cade Forrester completed eight of 16 passes for 125 yards and three TDs. Forrester carried 19 times for another 185 yards and a TD. Senior RB Seth Brooks rushed for 67 yards and TD. Senior MLB Jace Benesch amassed 17 total tackles, one for a loss and a forced fumble. Class 4A Jonesboro Westside has lost two close games, falling to Brookland by two points last week. Hoxie won last year's game, 54-29. Watch exclusive, extended highlights of Hoxie's Week 0 win at Cave City HERE.
Harrisburg at GREEN COUNTY TECH (11): Harrisburg lost 32-0 last week to Trumann, primarily due to mental mistakes that killed drives. Class 5A Vilonia whipped Class 5A Green County Tech last week, 56-17.
E. Poinsett County at WALNUT RIDGE (8): Class 2A EPC gave up 381 rushing yards and did not force a turnover last week in a 41-14 loss to Class 3A Manila, while Walnut Ridge committed too many penalties and turnovers in a 40-22 loss to Salem. This matchup was cancelled in 2020 due to covid quarantines at Walnut Ridge, but WR has won four of the past five meetings by a combined 148-38.
Piggott at HIGHLAND (2): Class 4A Highland escaped Piggott last year with a 36-34 win. Piggott senior Logan White is playing well on both lines. Senior RB Ethan Ralph rushed for 52 yards last week and caught five passes for 36 yards in a 22-0 los to St. Pius, Mo. Highland is 1-1 after beating Walnut Ridge last week 30-20.
Yellville-Summit at CORNING (15): Class 2A Y-S piled up more than 300 rushing yards last week in a 47-14 win over Two Rivers. Senior DB Caiden Curtis led the defense with 12 tackles and an interception. Corning opened last week by giving up more than 400 yards in a 40-12 loss to Class 4A Cave City. Corning senior FB Rhett Eddington ran for 45 yards on three carries in the second half. Corning beat Y-S 40-0 a year ago.
Marked Tree at MANILA (18): Manila rebounded from its six-turnover opening (22-14) loss to Class 2A Earle to blow out EPC 41-14 last week. Manila rushed for 381 yards against EPC, including 125 yards (14 YPC) by All-3-3A RB Kurt Overton. Manila did not commit a turnover at EPC. Class 2A Marked Tree jumped Class 3A Palestine-Wheatley 34-0 with eight minutes left in the second quarter when the game ended after P-W's starting QB and backup QB were knocked out of the game. In just 16 game clock minutes, Marked Tree all-state TE B.J. Marshall caught two balls for 114 yards and two TDs. He also returned an interception 39 yards for a TD.
PALESTINE-WHEATEY is open.
4-3A
West Fork at PARIS (14): Paris won this matchup 20-7 in 2020. West Fork lost to Berryville 33-20. No. 8 Paris beat J.C. Westside last week, 34-6, running only 28 offensive snaps in the game with the mercy-rule clock running late in the first quarter. Paris senior QB Chase Watts has completed 18 of 22 passes this fall for 289 yards and four  TDs with one interception.
BIGELOW (12) at Perryville: Just 13 miles separate these old rivals, and the home team has won the past nine meetings. A week ago, Class 2A No. 5 Bigelow's starting defense held Carlisle to one TD after giving up a score after fumbling the opening kickoff. Bigelow won 54-32. Bigelow junior LB Bennett Johnson recorded nine tackles and a forced fumble, while senior DL Joe Phillips logged eight tackles and three TFL. Bigelow all-state QB Keithlin Brown ran for 205 yards and five TDs, while all-league RB Hunter Alexander carried for 165 yards and three TDs. Class 3A Perryville took advantage of six Mount Ida turnovers in a 33-14 win.
FOUNTAIN LAKE (13) at Mayflower: Mayflower coach Austin Emerson is pleased to have a healthy team but not happy with its performances to date. Class 4A Fountain Lake did little in a blowout loss to 5A Hot Springs, but rebounded last week to rout Class England 54-6.
Conway Christian at ATKINS (39): Atkins WR Devin Roberts caught six passes last week for 125 yards and two TDs as  Atkins compiled 600 total yards in a 48-28 win over Dover. Junior RB Reese Bixler rushed for 84 yards and added 60 receiving with a TD. Junior QB Zach Berkemeyer passed for 265 yards and two TDs. Conway Christian sophomore LB Miles Dickinson paced the Eagles last week in tackles during a 41-0 loss to Class 3A Baptist Prep. Dickinson filled the stats sheet with 11.5 tackles, three TFL and a forced fumble. 
Danville at GREENLAND (26): Danville canceled due to covid quarantines.
J.C. WESTSIDE (27) at Two Rivers: Two Rivers senior QB Riley Dunman ran for a TD and passed for another TD last week in a 47-14 loss to Class 2A Yellville-Summit. Dunman finished with more than 200 yards passing and contributed five tackles on defense. Junior WR Dominic Dailey caught a TD pass. Class 2A J.C. Westside has won this matchup the past three years by blowing out the Gators in 2018 and 2020 and winning a 48-46 overtime thriller in 2019. JCW is down to 17 players after senior WR Derek Brown broke a collarbone early last week in a 34-6 loss to Class 3A Paris.
BOONEVILLE is open.
BAPTIST PREP is open.

5-3A
Magnet Cove at GLEN ROSE (35): Class 2A Magnet Cove could not overcome six turnovers and more than 100 yards in penalties last week in a 31-13 loss to Bismarck. MC senior LB Bret Williams recorded 10 tackles and a pick-6 in the loss. GR senior Conner Taylor hauled in two TD tosses last week in a 30-20 loss to Class 4A Malvern. Glen Rose won this matchup 35-6 a year ago.
No. 6 CENTERPOINT (6) at Harmony Grove Haskell: Centerpoint senior QB Josh Lawson has completed 21 of 29 passes this fall for 584 yards and 10 TDs. Senior WR C.J. Fox caught seven passes for 152 yards and a TD last week in a 35-14 win over Class 2A Murfreesboro. Senior Kaden Owens caught three passes for for 100 yards and two TDs. Centerpoint's  defense has allowed just seven points and 125 yards this season. Haskell beat Jessieville 35-14 last week to end an 11-game losing streak.
JESSIEVILLE (4) at Mount Ida: CANCELLED. A week ago, Jessieville senior QB Carson Hair completed 16 of 24 passes for 184 yards in the 35-14 loss to Haskell. He also ran for 96 yards. Class 2A MI could not overcome six turnovers in a 33-14 loss to Perryville, despite getting a 65-yard TD run from senior RB Baylor Bates and a 90-yard kickoff return for a TD from senior AJ Perez. Jessieville won this matchup 27-22 last season.
Poyen at BISMARCK (12): Bismarck is 2-0 vs. Class 2A opponents, dumping Dierks 50-7 and Magnet Cove 31-13. Junior QB Ian Smith has thrown for 309 yards and rushed for 138 yards this fall, while senior WR Braden Efird has produced 216 tandem yards. Sophomore WR/DB Tony Weeks logged 83 receiving yards last week vs. Magnet Cove. He has intercepted four passes this year. Class 2A Poyen, which won this matchup 49-14 in 2020, counters with senior QB Colton Lowe. Lowe ran for 129 yards and four TDs last week in a 28-8 win over Class 3A Drew Central.
Lafayette County at GENOA CENTRAL (10): LC lost to Gurdon 60-18 Week 0, but the Cougars continued to battle in the second half for first-year HC Jason Hathcock. Elusive LC junior QB K.J. Hayes broke three tackles and sprinted 73 yards for a TD. Class 3A Genoa Central beat Foreman 50-20 last week for its first win in the past three meetings of that series. GC junior guard Hilton Hackney delivered several pancake blocks, recovered two fumbles and returning one for a TD. Senior RB Ryan Braden scored a rushing TD and returned a fumble for six points.
FOUKE (23) at Class 2A Mineral Springs: Fouke, idle last week, lost its opener to Mountain View, but senior QB Kye Monroe and senior lineman Dalton McFerrin are leading the Panthers. Mineral Springs, with its 14-man varsity roster, has yet to play a game due to covid quarantines but expects to play this week.
Murfreesboro at HORATIO (6): Class 3A Horatio slipped Dierks 25-21 a week ago by scoring with two second left in the game to end a 22-game losing streak. Horatio converted eight of 13 third-down attempts and rushed for 235 of its 267 total yards. Murfreesboro trailed Class 3A Centerpoint 35-0 at halftime and lost 35-14. Murfreesboro managed 163 total yards and converted one of nine third-down attempts.
PRESCOTT is open.

6-3A
C. HARMONY GROVE (14) at Class 2A Fordyce: See Game of the Week.
Dumas at MCGEHEE (28): McGehee topped DeWitt last Friday 47-22 by rushing for 338 yards, including 145 yards and two TDs by senior Channing Woodson. Senior Jody Easter returned two kickoffs for TDs, including the season opener. Dumas beat Lake Village 27-20. McGehee won last year's matchup 42-6, but Class 4A Dumas has won four of the past six games in this series. Watch extended highlights of McGhee's win at DeWitt HERE.
England at RISON (38): Class 2A England senior DE Ahmad Courtney tallied six tackles and a fumble recovery last week in a 54-6 loss to Class 4A Fountain Lake. Senior TB Andre Jones caught two passes for 38 yards. Rison ran for 259 yards in a 24-0 win over Class 4A Bald Knob. Senior lineman Dalton Riggins registered eight tackles and 13 knockdown blocks. Junior RB D.J. Kines rushed for 75 yards and a TD, and he returned an interception 75 yards for a TD. Sophomore QB Owen Morrison completed six passes (single-game high for a Rison QB since 2017) for 99 yards to four different receivers. Rison bombed England 49-6 last year. Watch extended highlights of Rison's Week 0 loss at Fordyce HERE.
Dollarway at TEXARKANA (7): Class 5A Texarkana coach Barry Norton isn't betting this game will be played. The Dollarway game with Pine Bluff was canceled last week, and so was Arkansas High's big game with rival Texas High. Arkansas High only played five games last season during the regular season. It was 5-0, but had to settle for second seed to Lakeside in 5A South. AHS went three rounds deep in the playoffs. Graduation hurt both of these teams. Norton, who also coached at Texarkana Texas High, has not had a losing season in 24 years. AHS lost its opener to Paris, Texas, 55-0. Dollarway won its opener over Helena, 26-12. First meeting between teams.
Lake Village at JUNCTION CITY (21): Class 2A No. 4 Junction City overcame eight turnovers and 15 penalties last week to defeat Smackover 20-0. Junction City rushed 44 times for 334 yards, led by senior RB Jamal Johnson and (100 yards, three TDs) and junior RB A.J. Ivory (135 yards). Lake Village had opportunities but has lost to Dumas (27-20) and Monticello (34-20).
SMACKOVER (1) at Hampton: Smackover is 1-1 vs. the 8-2A with a 28-0 win over Parkers Chapel and a 20-0 loss last week to Junction City. Smackover managed just 32 yards on 54 plays vs. JC. Class 2A Hampton, idle last week, got 101 yards and eight tackles from junior RB/LB Zy Johnson in a 49-0 opening loss to Centerpoint.
DEWITT (8) at Drew Central: DC junior QB Kade Bodiford ran for 67 yards and passed for 36 last week in loss to 2A Poyen. Senior LB Parker Cruce logged 14 tackles and safety Elijah Daniels piled up 19 stops. DeWitt led early against McGehee after senior WR Omario Harris' 70-yard kickoff return and 57-yard TD reception from junior QB  Eli Ashcraft.
Barton at DES ARC (28): Barton rushed for 192 yards, and seven different Bears caught a pass last week in a 34-22 loss to Clarendon. Class 2A No. 3 Des Arc's defense gave up more than 300 yards in a 34-26 loss at McCrory. Des Arc ran for 302 yards with junior slotback Trevion Reed carrying for 147 yards and two TDs.