Class 6A Week 2 Rankings, Notes & Picks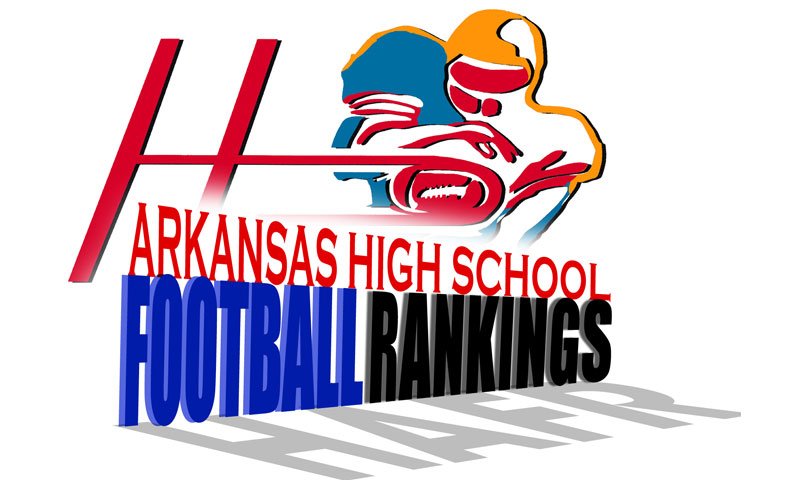 Hooten's Arkansas Football Rankings
Class 6A, Week 2, 2021
Copyright Hooten Publishing, Inc.
 
1. Greenwood (2-0)
2. Lake Hamilton (1-0)
3. Benton (0-1)
4. El Dorado (1-0)
5. Jonesboro (1-1)
6. LR Parkview (1-0)
7. Sylvan Hills (1-1)
8. Searcy (0-2)
9. Van Buren (2-0)
10. West Memphis (1-1)
11. Siloam Springs (0-1)
12. Marion (1-1)
13. Pine Bluff (1-0)
14. Mountain Home (0-1)
15. Russellville (1-0)
16. Sheridan (1-1)
 
GAME OF THE WEEK
Greenwood at Class 7A No. 10 FS Northside
Northside, open last week, led rival Southside 31-8 late in the fourth quarter two weeks ago when senior running backs Ty Massey and Sundquist Church combined for 260 yards rushing. Northside senior QB Walker Catsavis (6-4, 175) completed 7 of 8 passes for 80 yards and ran 37 yards for a TD.
Greenwood led rival FS Southside 48-20 with 9:52 remaining last week but barely escaped 54-48. Southside bombed Greenwood's secondary, completing 63 percent of its passes for 448 yards and six TDs.
 
LAST WEEK
hootens.com correctly predicted 9 of 11 winners (82 percent) in games involving Class 6A teams. For the season, hootens.com is 21-3 (88 percent) in Class 6A.
 
WEEK 2 PREDICTIONS (favored team in ALL CAPS)
6A EAST
Jonesboro at CONWAY (7): Conway had 13 fewer first downs but capitalized on six Bentonville turnovers to upset the Tigers 55-41 last week. Conway junior Boogie Carr carried 24 times for 119 yards. Jonesboro lost 47-27 at Cabot, allowing 435 yards, including 6.1 yards per rush.
El Dorado at CABOT (21): Cabot, ranked No. 2 in Class 7A, improves to 3-0 under third-year coach Scott Reed. Reed coached El Dorado to four state titles (2009, 2010, 2011 and 2013) before moving to Cabot in 2019. El Dorado barely escaped at Camden Fairview 40-36 last Friday. Class 5A Fairview dropped a TD pass on fourth-and-goal from the 7-yard line in the final seconds.
SYLVAN HILLS (10) at Jacksonville: Sylvan Hills ran for more than 300 yards in last week's 30-0 win over Class 7A LR Central 30-0. Class 5A Jacksonville dresses 40 players but just two seniors and one of them (standout Deorius "Buck" Cobbs) is out with injury this week. Jacksonville led Mills 14-6 in the second quarter last week before losing 38-20. Jacksonville's Jaden Jones ran for a TD and a two-point conversion.
Batesville at SEARCY (8): This is the 22nd straight meeting between these teams. Batesville trailed Greenbrier 42-0 in the second quarter last week before losing 44-10. The Pioneer D gave up 7.6 yards per rush, and the inexperienced offense (return just one starter from 2020) managed 168 yards. Searcy allowed more than 300 yards rushing in last week's 18-point loss at LR Christian. Junior Demetrick Johnson ran 19 times for 156 yards and a TD. Watch highlights of Searcy's loss last week at LR Christian HERE.
JOE T. ROBINSON (1) at Marion: Joe T. Robinson rallied from a 20-point fourth quarter deficit last week to knock off Maumelle 47-44 in overtime. Senior QB Jack Cleveland threw three TD passes, including the game-winner in OT to Gkyson Wright, and ran for another TD. Marion junior WR Donnie Cheers has a TD grab in every game this year, including the scrimmage. Senior Cam Anderson ran for 140 yards last week at Bryant.
PINE BLUFF, WEST MEMPHIS and SHERIDAN are open.
6A WEST
GREENWOOD (1) at FS Northside: Game of the Week.
LR Southwest at BENTON (35): LR Southwest hasn't scored, losing to Class 6A West Memphis and LR Parkview by a combined 67-0. Benton, open last week, battled Class 7A No. 1 Bryant for a half Week 0, trailing just 21-0 at the break. Benton standout senior WR Cam Harris totaled 97 yards receiving vs. Bryant.
Russellville at FS SOUTHSIDE (1): Russellville gets 14 days preparation time after beating Class 5A rival Morrilton 42-12 two weeks ago. Class 7A winless Southside stayed with No. 1 Greenwood last Friday, losing just 54-48. Southside junior QB David Sorg bombed Greenwood's secondary, completing 63 percent of his passes for 448 yards and six TDs.
LAKE HAMILTON (14) at Malvern: These former conference foes play a non conference game for the eighth straight season, with Lake Hamilton winning five of them, including the past two by a total of 50 points. Lake Hamilton's top three RB's (junior Kendrick Martin and seniors Owen Miller and Tevin Woodley) combined for more than 200 yards rushing Week 0, a 34-point win over HS Lakeside. Malvern junior QB Cedric Simmons and senior RB Braylon Watson each scored a pair of TDs in last week's 10-point win over Glen Rose.
White Hall at LR PARKVIEW (1): White Hall's stingy defense hasn't allowed a point this fall. The Bulldogs forced four Warren turnovers last week in a 35-0 mercy-rule win. They held Warren to one first down in the second half. Senior QB Matthew Martinez ran for 130 yards and completed nine of 14 passes for 129 yards, including a 35-yard TD strike to Jordan Jackson. LR Parkview put up 286 yards in last week's 47-0 win over LR Southwest. Watch extended highlights of Parkview's win over Southwest HERE.
Mountain Home at NETTLETON (1): Nettleton has won six of the past seven in the series, with Mountain Home notching a mercy-rule decision last fall. Nettleton's game last week with Pocahontas was delayed until Week 3. Senior QB Cameron Scarlett tallied three TDs two weeks ago in a mercy-rule win over Blytheville. Mountain Home was tied with Harrison 14-14 at halftime a week ago, before losing 28-21.
Rogers Heritage at VAN BUREN (8): Van Buren standout junior Malachi Henry took passes 70 and 96 yards for TDs in the first half of last week's 31-20 win over rival Alma. Henry finished with seven catches for 261 yards, but the Pointers committed three turnovers and gained just 1.6 yards per rush vs. Alma. Heritage opened with a 40-21 loss to Class 5A Farmington two weeks ago.
Siloam Springs at HARRISON (3): Harrison has won four of the past six over Siloam Springs, but the Panthers shocked Harrison 34-14 last season, Harrison's only regular season loss since 2017. Harrison runs for almost 200 yards weekly. Siloam Springs' game last week with Pea Ridge was rescheduled for Week 3. Panther senior QB Hunter Talley passed for 294 yards and three TDs and ran for 100 yards Week 0, an 11-point loss at Rogers.