Class 6A Week 4 Rankings, Notes & Picks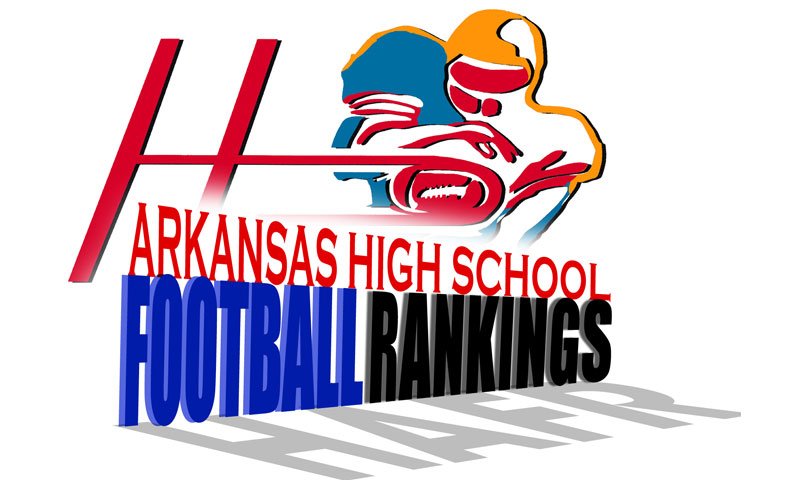 Hootens.com Rankings
Class 6A, Week 4, 2019
Copyright Hooten Publishing, Inc.

1. Greenwood (3-0)
2. Benton (0-3)
3. Jonesboro (2-1)
4. Searcy (3-0)
5. El Dorado (1-2)
6. West Memphis (1-2)
7. Marion (1-2)
8. Russellville (1-2)
9. Lake Hamilton (3-0)
10. Siloam Springs (1-2)
11. Sylvan Hills (1-2)
12. Sheridan (2-1)
13. Pine Bluff (0-3)
14. Mountain Home (0-3)
15. Jacksonville (1-2)
16. LR Hall (2-1)

HOOTENS.COM GAME OF THE WEEK
No. 7 Marion at No. 6 West Memphis
West Memphis is 16-0 against Marion, including 13-0 in conference games (all since 2006). Only four meetings have been decided by a score or less. Both teams are 1-2 this season with a win over Class 5A Blytheville and a loss to Class 5A Wynne. 
Marion has trailed 14-0 in the first quarter of every game this year but lost its past two by just a combined 10 points. Marion junior quarterback Daedrick Cail completes 59 percent of his passes for 694 yards and seven touchdowns with three interceptions. All-state running back Anthony Price has 374 yards rushing and four scores and made five receptions for 48 yards. Senior receiver Cayden Hunt has 17 catches for 245 yards and a TD. Junior Justin Scott (28 tackles) and senior Ruzel Rucks (27 stops) paces Marion's defense, which has recorded just two turnovers and one sack this season. 
Marion had last week off while West Memphis lost at Class 5A Wynne 21-14. West Memphis led 14-13 early in the fourth quarter. Wynne totaled 251 yards rushing but just 86 yards in the second half. Senior Owens McConnell starts for a second season as West Memphis' QB while promising sophomore QB Tevin Carter likely misses significant time with a kneecap injury. West Memphis running backs Cedric Loving and Dennis Dallas ran well at Wynne.

LAST WEEK
Hootens.com last week correctly picked four out of eight games (50 percent) of games involving Class 6A teams. For the season, Hootens.com has correctly picked 34 out of 45 games (76 percent) of games involving Class 6A teams.

WEEK 4 PREDICTIONS (favored teams in CAPS followed by point spread)
6A EAST
Marion at WEST MEMPHIS (10): See Hootens.com Game of the Week.
SEARCY (17) at Jacksonville: Searcy won this game 37-0 last September. Searcy, which was idle last week, is 3-0 for the fifth straight season following a 62-42 win against Class 5A Batesville. The Lions rolled up 576 yards against Batesville, including 453 passing yards and four scores by senior QB Bryce Dixon. Jacksonville ripped LR Hall 20-6 last week behind 137 yards and two TDs from running back Devin Fordson.  
Mountain Home at JONESBORO (14): Both were idle last week. Jonesboro mauled Mountain Home 35-7 last year. Jonesboro ran for a season-high 225 yards (5.5 yards per carry) in a 14-7 loss at Class 7A Conway (watch highlights HERE). Mountain Home rushed for more than 300 yards two weeks ago in a 28-26 loss to Class 5A Nettleton. In that game, the Bombers shifted to the Double Slot. Mountain Home's option scheme could help it control the ball and shorten the game against an explosive Jonesboro offense. 
SYLVAN HILLS (7) at Pine Bluff: Pine Bluff slipped Sylvan Hills 14-3 last season. Pine Bluff is 0-3 for the first time since 2014. The Zebras managed just 68 yards in last week's 47-0 loss at Class 7A Har-Ber. Watch highlights of Pine Bluff's Week 1 loss to Cabot HERE. Sylvan Hills outlasted Class 5A McClellan 28-27 two weeks ago in overtime when Taevion Cunningham scored the game-tying TD and senior Matthew Riley booted the extra point. Keenan Hunter intercepted a pass and returned it more than 40 yards to set up a DeAngelo Smith TD. Watch highlights of Sylvan Hills' Week 0 loss to Arkadelphia HERE.

6A West
Russellville at BENTON (3): Benton downed Russellville 27-0 a year ago. Benton led Class 7A Cabot 21-17 last week at halftime, but missed a pair of field goals and struggled to get stops after the break in a 37-28 loss. Benton can win this game if it cleans up its special teams miscues. Watch highlights of Benton's Week 1 loss to Class 4A Arkadelphia HERE. Russellville last week roared out to a 31-6 lead in a 31-21 victory over Class 5A Alma. Russellville junior QB Brayden Whitford fired two TD passes (to Kobe Robinson and Reid Wolfe), while Robinson added a 15-yard rushing score. Senior Connor Cooper added a field goal for the Cyclones. 
Lake Hamilton at EL DORADO (7): El Dorado downed Lake Hamilton 28-6 last fall. El Dorado was tied with Class 7A Cabot at 14 before losing 35-14 two weeks ago. Senior all-state running back Alex Hicks has emerged as El Dorado's top playmaker. Lake Hamilton rushed for 300 yards (7.4 yards per carry) in last week's 48-6 victory over Class 5A Hot Springs and the Wolves forced four turnovers.
GREENWOOD (35) at LR Hall: Greenwood whipped LR Hall 41-6 a season ago. Greenwood has won 28 of its last 29 games, including the past two Class 6A state titles. The Bulldogs last week won 50-20 at Sand Springs, Oklahoma behind 324 yards from senior QB Jace Presley with four TDs. Coleton Erwin added a special teams TD for Greenwood. LR Hall last week lost 20-6 at Jacksonville, as Dontevious Patterson ran 5 yards for a TD.  
SILOAM SPRINGS (1) at Sheridan: Siloam Springs slipped Sheridan 24-14 last season. Siloam surrendered 266 rushing yards (8.3 YPC) two week ago in a 33-7 defeat at Class 5A power Harrison. Sheridan erased a 14-0 halftime deficit to Class 5A White Hall for a 21-14 victory last Thursday night in the Battle of Highway 270. The Yellowjackets' two wins matches last season's total as the most since 2015. Sheridan junior defensive back Peyton Edwards returned an interception for a TD against White Hall.