Class 4A Week 8 Rankings, Notes & Picks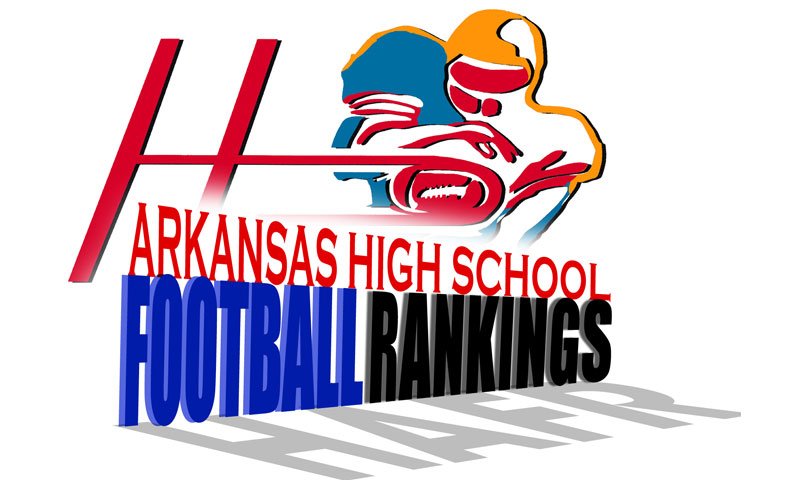 Hootens.com Rankings
Class 4A, Week 8, 2018
Copyright Hooten Publishing, Inc. 
1. Warren (6-0)
2. Joe T. Robinson (6-1)
3. Nashville (6-1)
4. Rivercrest (7-0)
5. Shiloh Christian (6-1)
6. Ozark (5-2)
7. Hamburg (6-1)
8. Dumas (6-1)
9. Dardanelle (6-1)
10. Arkadelphia (2-5)
11. Stuttgart (5-1)
12. Bauxite (7-0)
13. Pea Ridge (5-2)
14. Jonesboro Westside (6-1)
15. Lincoln (6-1)
16. Heber Springs (3-4)
17. Helena (5-2)
18. Lonoke (4-3)
19. Pottsville (3-4)
20. Southside Batesville (4-3)
21. Mena (4-3)
22. Elkins (6-1)
23. Prairie Grove (3-4)
24. Trumann (4-3)
25. Harmony Grove Haskell (4-3)
26. Pocahontas (3-4)
27. Gosnell (3-4)
28. CAC (3-4)
29. Ashdown (3-4)
30. Bald Knob (3-4)
31. Fountain Lake (3-4)
32. Star City (2-5)
33. Crossett (2-4)
34. DeWitt (3-4)
35. Gentry (2-5)
36. Riverview (2-5)
37. Berryville (3-4)
38. Waldron (2-5)
39. Monticello (0-7)
40. Mills (0-7)
41. Cave City (1-6)
42. Highland (1-6)
43. Malvern (0-7)
44. Dover (1-6)
45. Gravette (0-7)
46. Brookland (0-7)
47. Green Forest (1-6)
48. Subiaco Academy (1-6)

HOOTENS.COM GAME OF THE WEEK
No. 4 Rivercrest at No. 14 Jonesboro Westside
The winner gets the 3-4A title. Undefeated Rivercrest has won three straight league championships (all in the 3-3A), and has outscored its seven opponents this year by 20 points per game. Colt senior running back Kentavious Robinson played sparingly in last week's 49-19 win over Pocahontas with an ankle injury (two carries for two yards). Robinson has 1,154 yards and 13 touchdowns this fall. Senior quarterback Demilon Brown keys the attack. Brown completed 25 of 45 passes (56 percent) this year for 370 yards and a pair of TDs, and he's rushed 81 times for 580 yards (7.2 yards per carry) and 12 TDs. "Brown and Robinson can flat out go," Jonesboro Westside coach Bobby Engle says. "We have to contain them." Rivercrest linebackers Chase Russell and Easton Elder each have 49 tackles.
Jonesboro Westside has never won a conference title. The Warriors start three sophomores on an offense that puts up 48 points per game. Sophomore QB River Engle, the coach's son, has four TD passes and just two interceptions, while sophomore receiver Jared Garner paces the unit with eight receptions for 240 yards and two TDs. Senior David Fowler has rushed for 1,158 yards and 15 TDs, while junior Logan McPherson has 865 yards and 16 TDs running behind junior center Austin Rhoades (6-2, 240), junior left guard Tyler Porter (6-0, 195) and his brother sophomore left tackle Caleb Porter (6-2, 296), junior right guard Caleb Whitmire (5-11, 200) and junior left tackle Hunter Pagan (6-2, 225). "It's the best offensive line we've had," Engle says.

TV SHOW
Hooten's Arkansas Football airs 10:30 a.m. Saturdays on KATV (ABC Little Rock) Channel 7, covering the Razorbacks, high school teams and players to watch.

LAST WEEK
Hootens.com correctly predicted all 24 games last week (100 percent). Hootens.com has predicted 156 of 180 games this year (87 percent).

WEEK 8 PREDICTIONS (favored team in CAPS followed by point spread)
1-4A
Berryville at PEA RIDGE (25): Pea Ridge has beaten Berryville eight of the past 14 years. The Blackhawks generate almost 350 yards weekly. Senior Carson Rhine played QB in last week's nine-point win over Prairie Grove, giving the Blackhawks another running threat. Rhine threw a TD pass and ran 21 times for 144 yards and three TDs in his first start at QB since junior high. Pea Ridge Luis Reyes flips field position with long field goals and impact punts.
PRAIRIE GROVE (14) at Gentry: Prairie Grove likely plays Lincoln Week 10 for the No. 3 playoff spot. Tiger sophomore Cade Grant ran for a pair of second half TDs in last week's loss to Pea Ridge. Gentry junior QB Brandon Atwood has passed for 1,001 yards and eight TDs this season. The Pioneers are likely in the playoffs with one more win.
Green Forest at GRAVETTE (1): Gravette has scored just 26 points this season (3.7 ppg), while Green Forest has been outscored 206-0 in its four conference games. 
SHILOH CHRISTIAN (17) at Lincoln: Shiloh Christian has won 10 straight over Lincoln. Saint senior Micah Button returned the opening kickoff for a TD, added a pair of TD runs and intercepted a pass in the first half of last week's 35-0 win over Gentry. Lincoln rolled up almost 400 yards in last week's 50-0 win at Green Forest. The Wolf D held five opponents to a TD or less this season. Junior linebacker Blake Arnold returned a punt and an interception for TDs at Green Forest.

2-4A
LONOKE (3) at CAC: Lonoke has won three straight games for the first time in four years and the JackRabbits could set up a potential conference title showdown next week at Stuttgart. Senior QB Braidon Bryant, junior running back Davonta Adams and sophomore slotback Anthony Parks spring an offense that rushes for 253 yards weekly. The trio has 1,588 yards and 17 TDs this fall. CAC has lost consecutive games to Heber Springs and Southside Batesville and likely plays at Bald Knob next week for a playoff spot. 
HEBER SPRINGS (1) at Southside Batesville: Heber Springs has won 11 of its 12 meetings over SS Batesville, including last year's 17-14 decision that prevented the Southerners from an outright league title. The Panthers get at least the No. 2 playoff seed by winning their final three games. Senior Blaze Nelson has 130 carries this year for 938 yards and 10 TDs. Southside can finish as high as the No. 2 playoff seed or miss the postseason depending on the final three games. The Southerners scored the final 21 points in last week's 34-13 win over CAC, with senior Caden Huskey running for three TDs.
Riverview at BALD KNOB (5): These teams have split their six meetings. Bald Knob has dropped three straight conference games this season, and trailed Heber Springs last week 42-7 in the third quarter. Riverview junior linebacker Santos Gutierrez has 85 tackles this season, including nine tackles for loss. Senior QB Griffen Miller likely won't play after getting ejected last week against Stuttgart.
Mills at STUTTGART (24): Stuttgart has won its four conference games by an average of 38-14, and probably plays Lonoke next week for the outright league title. Winless Mills gets outscored by 23 ppg.

3-4A
RIVERCREST (9) at Jonesboro Westside: Hootens.com Class 4A Game of the Week.
Brookland at CAVE CITY (1): Cave City has beaten Brookland five of the past six years. Jonesboro Westside led Brookland by 31 points at halftime two weeks ago, and led Cave City by 10 points at halftime last week. Cave City junior Jaron Price has 60 carries this year for 384 yards (6.4 ypc) and a pair of TDs. 
GOSNELL (10) at Highland: Gosnell has scored just 13 points the past two weeks. Senior Cadarius Young has been slowed this season with an ankle injury, but ran for 57 yards and both TDs in last week's overtime win at Brookland. Highland has dropped four straight games since beating Riverview Week 2. Senior QB Tristan Hudson has passed for 1,104 yards this fall and rushed for 346 yards and five scores.
TRUMANN (2) at Pocahontas: First-year Trumann coach Craig Green returns home. The Pocahontas native took over the Wildcat program in June, and has molded Trumann into one of Class 4A's top defenses over the past month (given up only 10 points in the past three games). Senior outside linebacker M.J. Barnes paces Trumann with 50 tackles, and the Wildcats get solid play from senior outside linebacker Jay Taylor Morgan and safety Will Ryan White. Pocahontas' offense generates big plays with sophomore QB Dawson Chester and senior receiver Devon Adams.

4-4A
Dover at OZARK (35): Ozark led Pottsville 35-0 at halftime last week and 41-0 after the opening drive of the second half. Senior Hayden Sanders caught six passes for 108 yards and a TD. Sanders has 27 catches this fall for 382 yards and four TDs, while junior Bryant Burns has 20 catches for 439 yards and five TDs.
Subiaco Academy at DARDANELLE (32): It's homecoming in Dardanelle, and the Sand Lizards are primed for at least a No. 2 playoff seed after last week's 42-9 win over Dover. Junior QB Jordan Metcalf tallied four TDs (two rushing, two passing). Subiaco Academy puts up 187 yards weekly.
POTTSVILLE (2) at Elkins: First meeting between these schools. Pottsville must regroup after last week's mercy-rule setback to Ozark, while Elkins needs to recover following a last-minute four-point loss at Mena. The Apaches rush for 234 yards a game. Senior Kurtis Kemp has 138 carries for 779 yards and five TDs this fall, while junior tight end Drew Rust has five TD grabs. Elkins led Mena 25-12 at halftime but turned the ball over twice in the second half.
Waldron at MENA (17): Mena has beaten Waldron 16 of the past 17 years. The Bearcats intercepted three passes in last week's four-point win over previously unbeaten Elkins. Junior Zane Stephens ran 14 times for 141 yards and caught three passes for 29 yards on offense, then totaled an interception and knocked down two other passes against Elkins. Waldron sophomore QB Braden Williams passed for 231 yards and two TDs in last week's seven-point triumph over Subiaco Academy. Williams has five TD passes and three TD runs this fall.

7-4A
ARKADELPHIA (8) at Ashdown: Ashdown played its best game of 2018 last week, falling to No. 3 Nashville 27-20 after being tied in the fourth quarter. Arkadelphia put itself in playoff contention with consecutive wins over Fountain Lake and Haskell Harmony Grove by a combined 79-6. Junior QB Cannon Turner played his best game of the year last week, completing 10 of 13 passes for 146 yards and two TDs, with no interceptions, and rushing five times for 120 yards against Haskell.
JOE T. ROBINSON (16) at Bauxite: Undefeated Bauxite off to its best start since 2006, when the Miners started 12-0 before losing in the quarterfinals. They average more than 40 ppg this year behind senior linemen Seth Everett (6-2 ,235) and Broc Seyfert (6-0, 270). Senior QB Seth McDowell has 104 carries this fall for 705 yards and 14 TDs, and he has three TD passes. Senior Dawson Dabbs has 98 carries for 790 yards and eight TDs. Joe T. Robinson has won six straight games. Senior QB Greyson Tackett has completed 48 of 94 passes (51 percent) for 798 yards and nine TDs with two interceptions. Robinson defensive linemen Zach Williams (47 tackles, 10 sacks) and Davis Wofford (30 tackles) "wreak havoc," Bauxite coach Daryl Patton says. "It's the best high school defensive line I've seen, and that includes at (Class 7A) Bryant and Fayetteville."
FOUNTAIN LAKE (7) at Malvern: Fountain Lake has scored 34 points in four league games, while Malvern has scored 25 points in its four league games. Fountain Lake senior Andrew Roberson ran 22 times for 120 yards in last week's 26-point setback to Bauxite.
NASHVILLE (24) at H. Grove Haskell: First meeting between these schools. Nashville scored in the middle of the fourth quarter last week, downing rival Ashdown by seven points. The Scrappers average 398 yards weekly, with sophomore RB Keyshawn Stewart running 97 times for 684 yards and 11 TDs this year and junior Carmillias Morrison sprinting for 598 yards and four TDs. Harmony Grove Haskell senior Jake Brooks averages 6.5 yards per carry.

8-4A
DeWitt at DUMAS (14): Dumas has won 11 of the past 12 in the series. The Bobcats' only loss this season was at Warren, and they trailed by two points in the third quarter. Junior QB Chris Harris has completed 60 of 91 passes for 752 yards and six TDs this fall, and rushed for 881 yards and 12 TDs. DeWitt trailed Warren by seven points in the second half a week ago.
Crossett at HAMBURG (7): The contentious battle of Ashley County could mean a playoff positioning this season. Hamburg has won 11 of the 17 in the series, including eight straight. Senior QB Jonathan Kelley sparked last week's two-point win at Helena with three TD passes to senior Jaylen Wilson, who didn't play football last season. Crossett has won consecutive games over DeWitt and Monticello, scoring 94 points in those games after scoring just 36 points in the opening four games. Junior QB Justin Stokes sparks the improved offense, passing for 1,175 yards and 15 TDs this fall.
HELENA (3) at Star City: Star City has lost three straight games, including last week's five-point heartbreaker to at Dumas. Helena must quickly shake last week's two-point loss to Hamburg, when the Cougars booted an onside kick out of bounds in the final minute.
WARREN (21) at Monticello: The winner of the Saline River Shootout gets bragging rights and a 146-pound trophy. Monticello likely needs to win two games to have a shot at the playoffs. Warren adjusts to life without standout WR/LB Treylon Burks, who had potential season-ending knee surgery last Thursday. The Lumberjacks hold opponents to 13 ppg. Look for senior four-year starter Keemontrae McKnight to fill the void at receiver. He caught a crucial TD pass in last week's 21-point win over DeWitt.