Class 3A Week 8 Rankings, Notes & Picks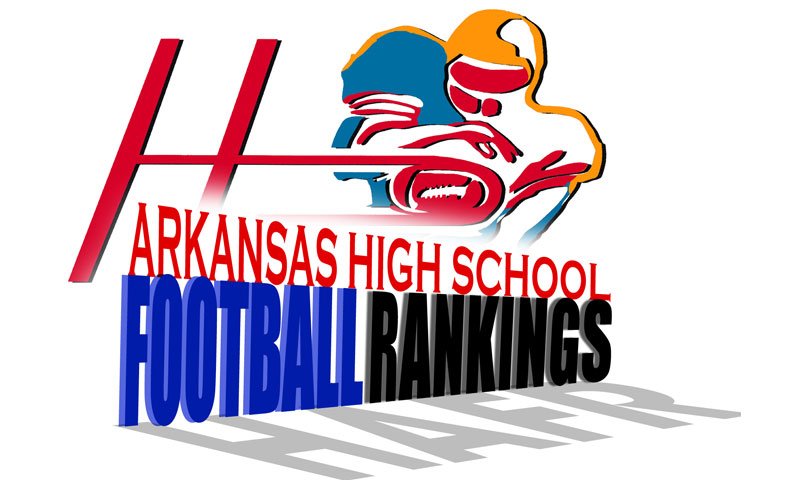 Hootens.com Class 3A Rankings
Week 8, 2022
Copyright Seventy Seven's Publishing
1. Prescott (7-0)
2. Booneville (6-1)
3. Rison (6-0)
4. Charleston (6-1)
5. Melbourne (7-0)
6. Hoxie (5-2)
7. Centerpoint (6-0)
8. Newport (5-2)
9. Glen Rose (5-2)
10. Lavaca (6-1)
11. Fordyce (5-3)
12. Camden Harmony Grove (4-3)
13. Walnut Ridge (6-1)
14. Quitman (4-2-1)
15. Bismarck (4-3)
16. Greenland (4-3)
17. Osceola (3-3)
18. Gurdon (4-2)

19. Smackover (5-2)
20. Mansfield (4-3)
21. Salem (5-3)
22. Perryville (4-3)
23. West Fork (4-3)
24. Fouke (5-3)
25. Magnet Cove (3-4)
26. Barton (3-4)
27. Junction City (1-5)
28. Manila (3-4)
29. Yellville Summit (4-3)
30. Lake Village (3-2)
31. Drew Central (3-5)
32. Jessieville (2-5)
33. Hackett (1-6)
34. Cedarville (2-5)
35. Two Rivers (2-4)
36. Paris (1-6)
37. Dollarway (0-7)
38. Horatio (1-5)
39. Atkins (0-8)
40. Corning (1-7)
41. Piggott (0-7)
42. Palestine-Wheatley (0-7)
LAST WEEK
Hootens.com has corrected predicted 137 of 185 (74 percent) for the season.
WEEK 6 PREDICTIONS (Favored team highlighted in yellow and ALL CAPS)
HOOTENS.COM GAME OF THE WEEK
No. 4 Charleston (6-1, 4-0) at No. 2 BOONEVILLE (6-1, 4-0) Sixteen miles of Highway 217 separate the top two teams in the 1-3A, and the connection is evident on the coaching staff. Booneville Coach Doc Crowley is a Charleston graduate who quarterbacked the Tigers to a conference title his senior year. Charleston Coach Ricky May was a fullback on Booneville's 1986 state championship team and was an assistant with Crowley on Booneville's 2013 and 2018 title teams. Booneville running backs Dax
 Goff and Trace Hall have been difficult to stop. Goff (9-244 rushing, 1 TD last week vs. Mansfield) has rushed for at least 200 yards in each conference game. Charleston is led by QB Brandon Scott (18 TD passes, 74.0-percent completion rate)  and Reese Merechka (7 TD receptions). Charleston will rely on Wiley Carroll and Hunter Little (99 combined tackles) to slow Goff and Hall.

1-3A
Cedarville (2-5, 1-3) at GREENLAND (4-3, 2-2) Greenland defeated Lavaca 29-28 on a 31-yard hook-and-ladder play from Max Meredith to Tucker
 Meadors with an assist from Zach Holte as time expired. Cedarville rushed for 168 yards in its loss to West Fork.
LAVACA (6-1, 3-1) at Mansfield (4-3, 1-3) Maddox Noel passed for 102 yards and rushed for 172 rushing in Lavaca's 1-point loss to Greenland. Mansfield held Booneville to 14 points in the first half but couldn't get anything going in a 35-0 loss without QB Cole Kindle.
Hackett (1-6, 0-4) at WEST FORK (4-3, 1-3) West Fork totaled 307 offensive yards and forced 2 turnovers in its 42-14
 victory over Cedarville. Hackett committed 4 turnovers in a 57-point loss to Charleston.
2-3A
Newport (5-2, 3-0) at MELBOURNE (7-0, 3-0) QB Trey Wren passed for 415 yards and 6 TDs in Melbourne's 58-20 win over Perryville. Grant Wren (9-161 receiving, 3 TDs) was Trey's favorite target. Newport had a bye week to prepare for a Melbourne passing attack that averages more than 290 yards per game in 2-3A play.
 Newport has allowed a touchdown of 50 or more yards in each of its conference games.
Atkins (0-8, 0-4) at YELLVILLE-SUMMIT (4-4, 0-4) Atkins RB/WR Hayden Duvall scored his 6th TD of the season in a 38-6 loss to Quitman. Yellville-Summit led Salem 8-6 after the first quarter, but lost 44-8 after mistakes piled up.
QUITMAN (4-2-1, 3-1) at Perryville (4-3, 2-1) Quitman senior QB Nassir Donohoo has accounted for 31 TDs — 16 rushing, 15 passing — in 7 games. Donohoo is within reach of Will Litton's school record of 43 in 2020. Perryville yielded 435 passing yards in 58-20 loss to Melbourne.
OPEN Salem
3-3A
Palestine-Wheatley (0-7, 0-4) at CORNING (1-7, 0-4) Palestine-Wheatley scored a season-high in points in a 54-30 loss to Manila. Corning rallied late against
 Walnut Ridge, but couldn't slow down the Bobcats' rushing attack in a 26-20 loss.

Walnut Ridge (6-1, 3-0) at OSCEOLA (3-3, 3-0) Walnut Ridge QB Walker Ward rushed for 141 yards and 2 scores in last week's 26-20 win over Corning. Walnut Ridge averages 302 rushing yards per game. Osceola has won 3 in a row, but this is the first opponent it has faced with more than 1 win during that span.
Manila (3-4, 3-0) at HOXIE (5-2, 3-0)
 Manila stamped its playoff ticket with a 54-30 win over Palestine-Wheatley, marking the first time the. Lion have qualified for the playoffs in consecutive seasons. Hoxie
scored 42 points in the first half of last week's 42-0 win over Piggott.

OPEN Piggott
4-3A
GLEN ROSE at Two Rivers
 Glen Rose caught a bye in Week 7 due to Danville dropping its season. Two Rivers lost 34-21 to Paris last week.
Paris (1-6, 1-3) at CENTERPOINT (6-0, 3-0) Centerpoint RB Jace Clark rushed for 189 yards and 4 TD in a 40-8 win over Jessieville.
Coach Cary Rogers says he believes Clark will be the program's all-time leading rusher at season end.
 Paris beat Two Rivers 34-20 last week for its first win.
Jessieville (2-5, 1-3) at MAGNET COVE (3-4, 1-2) Magnet Cove lost to Bismarck 42-7 last week.
 Jessieville lost to Centerpoint 40-8. The winner of this game will lock up the No. 4 seed in 4-3A.
OPEN Bismarck
5-3A
Horatio (1-5, 0-2) at GURDON (4-2, 0-2)
 Gurdon came within a 2-point conversion of defeating Fouke last week. Horatio has allowed 49 points per game to conference foes.
Smackover (5-2, 2-0) at PRESCOTT
(7-0, 3-0) Prescott defeated reigning Louisiana Class A champion Homer 9-0 last week, and Coach Brian Glass said: "This was the best defensive performance we've had in my career." Smackover rushed for
 309 yards in a 50-0 win over Horatio.

HAMPTON (3-4, 2-2) at Class 3A Junction City (1-5): This game has no conference seeding implications, but Hampton would like some momentum before its conference matchup with Episcopal in two weeks. Markees Roper had 7 tackles for Hampton.

OPEN Fouke
6-3A
Lake Village (2-3, 2-1) at RISON (6-0, 3-0) Rison RB Bradyn DuPuy scored the game-winning touchdown with 2 seconds left against
 Fordyce. Then, Treyvion Wainwright intercepted a lateral on Fordyce's ensuing
 kickoff return, expanding the final margin to 26-14. Lake Village defeated Dollarway 48-0. Lake Village forfeited its Week 6 win over Drew Central for playing an ineligible player.
BARTON (3-4, 1-2) at Dollarway (0-4, 0-7) Barton rushed for 315 yards against Drew Central, posting the program's first shutout since
 2017. Dollarway allows 53 points per game in conference.
Fordyce (5-3, 3-1) at CAMDEN HARMONY GROVE (4-3, 2-1) This game decides the conference's No. 2 seed. Fordyce's Kriston Belin scored a TD and a 2-point conversion to bring the Red Bugs into a tie late before Rison scored twice in the final 2 seconds. Camden Harmony Grove spent its bye week preparing for  Fordyce and Belin.
OPEN Drew Central