Class 3A Week 8 Rankings, Notes & Picks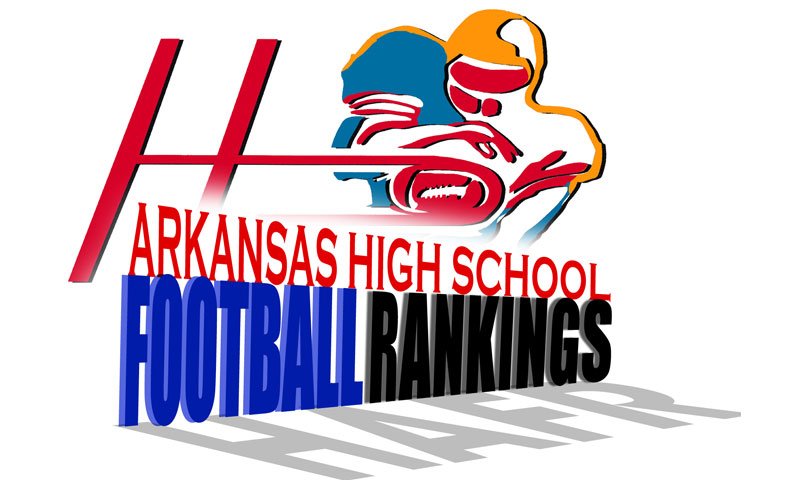 Hootens.com Rankings
Class 3A, Week 8, 2019
Copyright Hooten Publishing, Inc.

1. C. Harmony Grove (6-1)
2. Rison (6-1)
3. Prescott (5-2)
4. Osceola (6-1)
5. Harding Academy (7-0)
6. Booneville (5-2)
7. Newport (6-1)
8. Glen Rose (5-2)
9. Clinton (6-1)
10. McGehee (6-1)
11. Atkins (6-1)
12. Centerpoint (6-1)
13. Hoxie (5-2)
14. Cedarville (6-1)
15. Harrisburg (5-2)
16. Lamar (6-1)
17. Walnut Ridge (5-2)
18. Smackover (3-4)
19. Mansfield (5-2)
20. Jessieville (5-2)
21. Dollarway (3-4)
22. Melbourne (5-2)
23. Danville (4-3) 
24. Charleston (3-4)
25. Perryville (4-3)
26. Drew Central (4-3)
27. Greenland (3-4)
28. Fouke (3-4)
29. Mountain View (4-3)
30. Bismarck (3-4)
31. Barton (3-4)
32. Lake Village (3-4)
33. Genoa Central (3-4)
34. Corning (2-5)
35. Baptist Prep (1-6)
36. Piggott (1-6)
37. Mayflower (2-5)
38. Paris (2-5)
39. Marshall (2-4)
40. Rose Bud (2-5)
41. Two Rivers (1-6)
42. Yellville-Summit (0-7)
43. Manila (2-5)
44. West Fork (0-7)
45. Palestine-Wheatley (0-6)
46. Cedar Ridge (1-6)
47. Horatio (0-7)

HOOTENS.COM GAME OF THE WEEK
No. 25 Perryville at No. 8 Glen Rose
Perryville earns the No. 3 playoff seed if it wins out and Jessieville loses another game. Glen Rose has won 17 consecutive conference games, including back-to-back league titles.
Perryville hosts Mayflower next week and plays at Danville Week 10. Perryville downed Two Rivers 42-8 last Friday, rolling up 448 balanced (233 passing and 215 rushing) yards. Senior Reid Standridge paces Perryville this year in passing yards (1,253), passing touchdowns (14), rushing yards (585), rushing TDs (nine) this year, and he ranks third in tackles (43) from his linebacker slot. Seniors Cole Griffin and Shane Hester average better than 22 yards per reception with a combined 13 scores.
Glen Rose travels next week to Atkins in a game that should decide the 4-3A title. The Beavers have ripped off five straight wins following an 0-2 start, winning 41-20 during the winning streak. Glen Rose last week led Jessieville 24-7 at halftime of a 45-14 victory. The physical Beavers rushed for 316 yards (12.6 YPC) and two TDs. Junior QB Wesley Launius passed for 266 yards and four TDs against Jessieville, while classmate Noah Wright collected three passes for 147 yards and two scores. Launius shifted in the spring from receiver to QB and he completes 56 percent of his passes for 1,235 yards and 15 TDs with just three interceptions. Launius paces Glen Rose in rushing with 502 yards and his six TDs are tied for the team-high with junior Ethan Taylor (437 rushing yards in 2019). Senior Matthew Clark has caught 20 passes for 535 yards (27 yards per reception) and five TDs, while Wright has caught a team-high seven TDs. Glen Rose has committed just five turnovers this season.

LAST WEEK
Hootens.com correctly predicted 24 of 24 (100 percent) games involving Class 3A schools a week ago. For the season, Hootens.com has correctly predicted 184 of 225 (82 percent) of games involving Class 3A schools.

WEEK 8 PREDICTIONS (favored team in CAPS followed by point spread)
1-3A
BOONEVILLE (21) at Charleston: Charleston needs a win to remain in contention for the 1-3A title, while Booneville is 4-0 in conference play and has won 16 consecutive league games. Junior Breckon Ketter ran for 119 yards and two TDs and logged a team-high nine tackles last week in Charleston's 34-12 win at Paris. Three Booneville running backs went for 97 yards or more in last week's 48-27 win at Mansfield. The Bearcats rushed for 375 yards and six TDs. Arkansas Tech offered Booneville senior offensive lineman Ethan Pirraglia a scholarship over the weekend. 
Greenland at CEDARVILLE (2): Greenland is currently on the outside of the playoffs and likely needs to win at least two of its final three games to qualify for the postseason. Greenland rolled up 257 balanced (131 passing and 126 rushing) yards in last week's 20-14 loss to Lamar. Cedarville led West Fork 35-0 last week after the first quarter in a 35-14 win. Cedarville runners Kelin Mitchell and Darryl Kattich eclipsed the 1,000-yard season rushing mark against West Fork. 
Mansfield at LAMAR (10): Mansfield rolled up 315 yards in last week's 48-27 loss to Booneville. Seniors Tyler Holmes and Layton Howard each eclipsed the 100-yard receiving mark. Lamar held off Greenland last week in a 20-14 victory. The Warriors rushed for 251 yards (6.1 YPC) and three TDs, led by senior QB Jacob Parmenter's 74 yards. 
West Fork at PARIS (10): Winner avoids the league basement. West Fork surrendered 490 rushing yards in last week's 35-14 loss to Cedarville. West Fork scores just six points per game, but Paris scores almost 16 PPG. Paris trailed Charleston 17-12 last week at halftime, but lost 34-12. 

2-3A
YELLVILLE-SUMMIT (2) at Cedar Ridge: Loser is eliminated from playoff contention. Cedar Ridge trailed at Rose Bud 13-6 at halftime last week, but did not score again until the fourth quarter of a 27-12 defeat. Yellville managed just 95 yards last week in a 37-8 loss to Clinton, 70 of which came on a fourth-quarter TD drive. 
Rose Bud at CLINTON (35): Rose Bud racked up 353 balanced yards (165 passing and 150 rushing) in last week's 27-12 win over Cedar Ridge. Junior QB Steven Cox fired two TD passes and classmate Dakota Sprankle ran for a pair of scores. Clinton last week forced seven Yellville-Summit punts and logged 551 yards in a 37-8 victory.
Marshall at HARDING ACADEMY (36): Opponents have outscored Marshall 110-36 the past two weeks. The Bobcats likely need to win two of their final three outings to make the playoffs. Harding recorded 333 balanced (168 rushing and 165 rushing) yards in last week's 45-0 win at Melbourne. Harding junior QB Caden Sipe completed nine of 13 passes for 165 yards and three scores at Melbourne. 
MELBOURNE (14) at Mountain View: Winner likely earns the No. 3 playoff seed. Melbourne coach Kevin McCarn is a Mountain View graduate and former coach. Harding Academy beat Melbourne 45-0 a week ago, the Bearkatz first shutout since Mountain View Blanked it in 2016 (14-0). Mountain View earned a 56-14 win last week at Marshall, when senior QB Tim Curran set a school record with 420 yards and six TDs and junior J'aire Jackson hauled in a 45-yard TD pass. 

3-3A
Corning at NEWPORT (34): Corning led Walnut Ridge 22-0 last week at halftime and 28-0 midway through the third quarter, but lost 34-28. Clay Smith ran for two TDs and Parker Davis returned an interception for a score against Walnut Ridge. Newport recorded eight sacks for 40 lost yards in last week's 44-7 win at Manila. Newport travels to Osceola Week 10, when the 3-3A will likely be decided. 
HARRISBURG (12) at Walnut Ridge: Walnut Ridge erased a 28-0 second-half deficit in last week's 34-28 victory at Corning. Senior QB Andrew Brewer ran for the game-winning TD on the game's final play. Senior Nash Gill racked up 14 tackles and two sacks at Corning. Harrisburg was tied last week 7-7 in the first quarter at Osceola (highlights HERE) before allowing 42 unanswered points in a 49-7 defeat. Senior Ross Heeb returned a fumble 44 yards for a TD. 
HOXIE (35) at Manila: Manila surrendered 590 yards (488 rushing) in last week's 44-7 loss to Newport, and the Lions have been eliminated from playoff contention. Hoxie sets its sights on the No. 3 playoff seed as it plays Harrisburg and Walnut Ridge the season's final two weeks. Hoxie led 22-0 at halftime at Piggott last week, when Hoxie won 54-28.
OSCEOLA (33) at Piggott: Piggott likely needs to win two of its final three games and get some help to qualify for the playoffs for the fourth straight season. Hoxie pounded Piggott 54-28 last week, when Piggott committed five turnovers, which offset 430 yards on offense. Junior Logan Ralph caught nine passes for 154 yards against Hoxie. Osceola allows just eight PPG in league play and the Seminole defense did not allow a point in last week's 49-7 win over Harrisburg (highlights HERE). Senior Greg Hooks caught two TD passes against Harrisburg.

4-3A
Perryville at GLEN ROSE (10): See Hootens.com Game of the Week. 
ATKINS (28) at Mayflower: Mayflower likely needs to win out and get some help to make the playoffs. The Eagles last week allowed a season-high 50 points to Baptist Prep in a 50-20 defeat. Draylin Smith ran for 97 yards and a TD against Baptist Prep. Atkins remains in the hunt for its first conference title since 2004 after a 38-15 win over Danville a week ago. Atkins senior QB Eli Roberson completed 22 of 28 passes for 331 yards and three scores against Danville. Atkins hosts Glen Rose for the 4-3A title next week. 
Baptist Prep at DANVILLE (6): Baptist Prep likely needs to win out and get some help to qualify for the playoffs for a second year in a row. The Eagles earned their first win last week at Mayflower, 50-22, rushing for 268 yards and four TDs. The 22 points allowed are the fewest this year by Baptist Prep. Danville led Atkins 7-6 in the second quarter last week, but lost 38-15. Danville hangs its hat on its offensive line, which is led by left tackle Josh Street (6-4, 270) and center Jarrett Wilkins, who has earned a 90 percent or better on his blocking in every game this season.
JESSIEVILLE (35) at Two Rivers: Two Rivers misses the playoffs for the sixth consecutive season. The Gators allowed 233 yards passing (21.2 yards per attempt) in last week's 42-8 loss at Perryville. That's problematic against a Jessieville team that passes for 215 yards weekly.

5-3A
CENTERPOINT (14) at Bismarck: Bismarck makes the playoffs if it wins out and gets some help. The Lions have not qualified for the playoffs since 2014. Bismarck possessed the ball for more than 30 minutes in last week's 38-7 win at Horatio. Senior Collier Robertson nabbed eight passes for 125 yards (15.6 YPR) and two scores. Centerpoint absorbed its first loss last week (48-14 against No. 1-ranked Camden Harmony Grove), but the Knights remain alive for a share of the league title if they win out. 
Fouke at C. HARMONY GROVE (27): Fouke plays Genoa Central next week for the final playoff spot from the 5-3A. Fouke led Smackover 18-14 at halftime last week, but lost 41-26. The Panthers rolled up 435 yards against Smackover. Harmony Grove scored 40 points in the second quarter of last week's 48-14 win at Centerpoint. Senior playmaker Xaylon Falls ran 63 and 40 yards for a TD and snagged a 28-yard TD pass from senior QB Zach Smith. Smith has grown more comfortable reading the option the past few weeks.
Genoa Central at SMACKOVER (29): Winner likely earns the No. 4 playoff seed. Genoa has never qualified for the postseason since starting varsity football in 2010. Genoa possessed the ball for 28:49 in last week's 48-26 loss to Prescott, but committed two turnovers. Smackover senior running back Dexter Crockett totaled 293 yards and five TDs in last week's 41-26 win over Fouke. The Buckaroos racked up 474 yards of offense.
Horatio at PRESCOTT (35): Horatio has been eliminated from playoff contention. Prescott led Genoa Central 41-6 at halftime of last week's 48-26 win. Prescott junior QB Jacob Nolen completed all five pass attempts for 54 yards and two TDs. Nolen added a 76-yard TD run, one of eight Curley Wolves to earn carries at Genoa Central.

6-3A
DREW CENTRAL (1) at Barton: Crucial game for playoff position. Barton moved the ball well in last week's 28-20 loss at McGehee. Drew Central allowed Dollarway to score 38 unanswered points in last week's 44-6 loss. Drew Central managed only 120 yards (all rushing) at Dollarway.
RISON (30) at Lake Village: Lake Village likely plays Barton Week 10 for a playoff spot. The Beavers last week earned a crucial 22-18 win at Palestine-Wheatley. Senior playmaker Malakai Armour caught six passes for 154 yards and three TDs at PW. Rison's first-team defense has not allowed a point since its 14-8 Week 1 loss to Class 2A power Fordyce. Rison defenders Monte Barnett and Donjanel Hoke each returned interceptions for TDs in last week's 48-13 win at Class 2A Hampton. Rison rolled up 270 yards at Hampton and junior Cole Keese caught a pair of TD passes from senior QB Jaylon henry.
Palestine-Wheatley at MCGEHEE (10): Palestine-Wheatley likely misses the playoffs for the second straight season. PW's 22-18 loss to Lake Village last Friday night was its closest game of the year. McGehee could salvage a share of the league title should it win out and Rison loses a game, but the Owls will likely earn the No. 2 playoff seed after dispatching Dollarway two weeks ago. McGehee fullback Caleb Woodson moves the pile with a strong lower body.
DOLLARWAY (9) at Parkers Chapel: Dollarway beat Parkers Chapel 26-21 a season ago. Dollarway looks good for the playoffs at 3-1 in league play, and with tiebreakers over Barton, Lake Village and Drew Central. The Cardinals rolled up 442 balanced (225 rushing and 217 passing) yards in last week's 44-6 win over Drew Central. Parkers Chapel eyes the No. 3 playoff seed from the 8-2A behind play-making senior QB Caleb Jacobs.