Class 2A Week 9 Rankings, Notes & Picks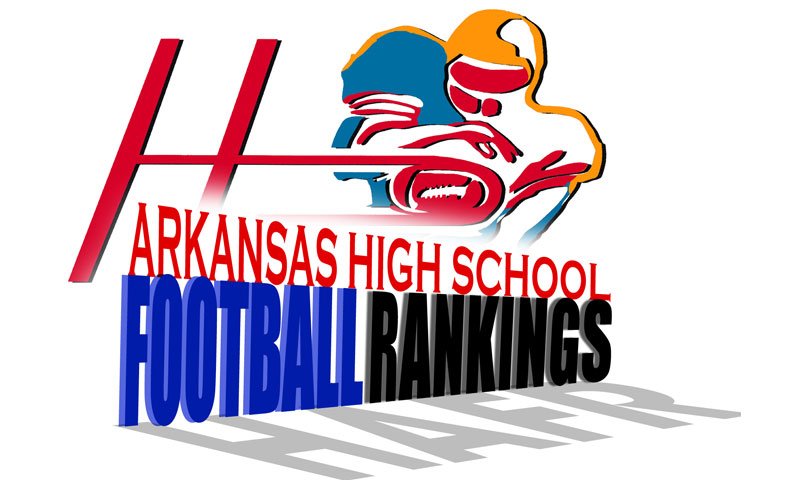 Hootens.com Ranking
Class 2A, Week 9, 2017
Copyright Hooten Publishing, Inc.

1. Mount Ida (8-0)
2. C. Harmony Grove (5-3)
3. Rison (7-1)
4. McCrory (6-1)
5. Hampton (6-2)
6. Earle (7-1)
7. Conway Christian (7-1)
8. Foreman (6-1)
9. Hazen (5-2)
10. Danville (6-1)
11. Bearden (4-4)
12. Parkers Chapel (5-3)
13. Magnet Cove (5-3)
14. Hector (6-2)
15. Mountainburg (7-1)
16. Mountain Pine (7-1)
17. Des Arc (4-3)
18. Strong (5-3)
19. Hackett (4-3)
20. Marked Tree (5-2)
21. Palestine-Wheatley (6-1)
22. E. Poinsett County (6-2)
23. Cross County (4-4)
24. England (3-5)
25. Poyen (3-5)
26. Salem (3-5)
27. Mineral Springs (2-6)
28. Lavaca (3-5)
29. Carlisle (2-5)
30. Magazine (4-4)
31. Quitman (2-6)
32. Spring Hill (3-5)
33. Cutter M. Star (2-6)
34. Lafayette County (2-6)
35. J.C. Westside (3-4)
36. Clarendon (2-5)
37. Bigelow (1-7)
38. Murfreesboro (0-8)
39. Dierks (0-8)
40. Marvell (0-7)
41. W. Yell County (2-5)
42. Midland (1-6)
43. Woodlawn (1-9)
44. Brinkley (0-7)
45. Rector (0-6)
46. Decatur (0-7)
47. Hermitage (0-9)

GAME OF THE WEEK
No. 7 Conway Christian at No. 13 Magnet Cove
This series had developed into a simmering rivalry before Conway Christian boiled Magnet Cove 62-26 last year. In fact, Conway Christian has won three straight in the series: 27-14 in 2015 and 17-14 in 2014. Magnet Cove won 32-26 in OT in 2013. Under first-year head coach Caleb Carmikle, Magnet Cove running the Slot T this fall behind a large line, eating the clock and pounding defenses by handing off to junior Eli Dawson (904 yards, eight touchdowns) and J.D. Butler (858 yards, eight TDs). Magnet Cove defense has improved weekly, paced by junior linebacker Tyler McJunkins (50 tackles), junior end Ty Dawson (50 tackles, 18 TFL) and senior end Trenton Barber (eight TFL). Magnet Cove limited Hector to two second-half possessions Week 7 in a two-point win. Hector defeated Conway Christian 31-30 Week 5. Conway Christian counters with junior dual-threat QB Jacob Wood, sophomore running back Wyatt Lawrence and senior RB Luke Gates. Gates getting stronger weekly from a bum ankle, running eight times a week ago behind senior linemen Brett Callaway, Nathan Burrough and Dawson James. Conway Christian receivers Nick Scherrey (6-1, 175) and Jessie Dather (6-4, 195) could cause matchup problems for Magnet Cove's young secondary.

TV SHOW
Hooten's Arkansas Football airs at 10:30 Saturday mornings on KATV (ABC Little Rock) Ch. 7, covering the Razorbacks, high school teams and players to watch, including the Air Guard Scholar Athlete of the Week, Ty Haralson of Searcy High.

LAST WEEK
Hootens.com correctly picked 20 of 21 games (95 percent) involving Class 2A teams. For the year, hootens.com is 182-34 (84 percent).

WEEK 9 (favored team in CAPS followed by point spread)
3-2A
CROSS COUNTY (2) at E. Poinsett County: Cross County battered No. 6 Earle for 257 yards last week (in a 44-20 loss) with junior QB Hunter Like (6-4, 200) and RB Jackson Henderson (6-1, 210) running behind junior linemen Eli Hill (6-2, 250) and Joshua Roland (6-2, 255) and senior Ryan Callicott (6-1, 260). EPC counters with all-league senior RB Eric Driver who topped 1,000 yards (1,090 for season) a week ago with 10 totes for 196 yards and four TDs in a blowout of Rector. EPC's ability to pass with football with freshman QB Preston Rains (12 of 27 for 22 yards, TD) could prove the difference.
Rector at MARKED TREE (32): Winless Rector did manage a season-high 26 points last week in a 35-point loss to EPC. Rector sophomore Max Ford ran for two short TDs, and seniors Nick Mesa and Frank Herrera carried for short rushing TDs. Marked Tree in position to claim the league's No. 2 playoff seed with a favorable first-round draw but a likely second-round trip to top-ranked Mount Ida.
Midland at SALEM (8): Salem locks up the fifth and final playoff seed from the league, is open Week 10 and travels to the 5-2A champion in the first round of the playoffs.
EARLE is open.

4-2A
DANVILLE (1) receives forfeit from Decatur: No. 10 Danville completes its sweep of the 4-2A and claims it third straight league title this week with a forfeit from Decatur. Danville will be idle the next two Friday nights. The Little Johns move back up to Class 3A (4-3A conference) next fall. As the league's top seed, Danville would likely play host to No. 3 Rison in the second round of the playoffs.
Lavaca at HACKETT (8): Hackett is still missing three starters with injuries after two more left the 47-18 loss last week vs Mountainburg with possible concussions. Lavaca and senior Ryan Dockery (600 rushing yards) gave up 48 points last week to  No. 21 Palestine-Wheatley in a non-conference loss.
W. Yell County at J.C. WESTSIDE (1): JCW sophomore Alex Xiong carried 18 times last week for 90 yards and TD in a 20-point loss to Magazine. Western Yell juniors - QB T.J. Lewis, RB Aaron Gomez and FB Braden Bland - ran the Wolverines past Decatur 45-0 on homecoming night in Havana.
MOUNTAINBURG (32) at Magazine: Mountainburg manhandled Hackett 47-18 last week in a non-conference game. As the league's No. 2 seed, Mountainburg should advance past the first round of the playoffs for the third year in a row and be a tough out in the second round. Magazine sophomore Xeng Yang ran for 170 yards and three TDs and returned an interception 65 yards for a TD last week in a 20-point win over J.C. Westside.

5-2A
CONWAY CHRISTIAN (4) at Magnet Cove: See Game of the Week.
HECTOR (10) at Poyen: After losing 10-8 to Magnet Cove two weeks ago, No. 14 Hector vented last week in a 41-8 beatdown of England, avenging a 29-point loss to England in 2016. Hector junior RB Brendan Landrum (4.5 speed) raced for 218 yards and a TD last week, while senior QB Jadon Graham carried for 140 yards and three TDs. Hector held England senior QB Darrius Clarkson to 51 yards on 15 carries.  
ENGLAND (9) at Quitman: With a win, England sets up a probable Week 10 battle with Poyen for the fourth playoff seed. England senior QB Darrius Clarkson has rushed for 1,367 yards this fall.
BIGELOW (1) at Cutter M Star: Bigelow keeps CMS in the 5-2A basement … maybe.

6-2A
Carlisle at CLARENDON (1): This likely decides the fifth playoff seed with both teams facing challenging regular-season finales. Clarendon whipped Brinkley 48-6 Week 4. Carlisle crushed Brinkley 52-6 last week when sophomore RB Davarius Allen ran for 163 yards and junior RB Jasean Harper carried for 134 yards.
Marvell at HAZEN (56): Led by junior DE Kade Perry's 15 tackles, No. 9 Hazen stymied Des Arc last week in a 40-0 blowout. Perry has recorded 97 tackles this season. Sophomore DE Blayne Toll added six tackles for loss, and senior LB Luke Vanhouten made 12 stops.
DES ARC (2) at Palestine-Wheatley: Des Arc managed just 50 yards last week in a 40-0 loss to 6-2A front-runner Hazen, while P-W rushed for 439 yards (11 ypc) in a 20-point win over 4-2A member Lavaca. P-W senior RB Chris Jordan used his 4.5 speed to rush for 321 yards and five TDs at Lavaca. Des Arc has beaten P-W a combined 177-26 the past four years.
MCCRORY and BRINKLEY are open.

7-2A
Mountain Pine at MOUNT IDA (28): Led by senior linebacker Cade Helms and end Caleb Woodfield, top-ranked Mount Ida's defense has allowed 53 points this season (6.6 ppg), while Mountain Pine allowed 44 points last week in a six-point win over Lafayette County. MP trying to win its first league title since 2009. Mount Ida has won three league titles in the past four years and state titles in 2007 and 2016.
Lafayette County at MINERAL SPRINGS (5): With a win over LC this week and Spring Hill next week, Mineral Springs can claim the league's fourth playoff spot and a likely first-round trip to No. 5 Hampton.
FOREMAN (35) at Murfreesboro: No. 8 Foreman likely plays at No. 17 Mountain Pine next week for the league's second playoff seed. Winless Murfreesboro posted one victory as recently as 2003 and 2004. It has not endured a winless season since 1958 and plays host to Dierks (0-8) next week in the finale.
Dierks at SPRING HILL (12): Spring Hill senior QB Peyton Masanelli completed seven of 14 passes last week vs. Murfreesboro for 189 yards and one TD, a 96-yard catch and run by Lewis Chambers. Spring Hill intercepted three Murfreesboro passes in a 24-14 win. Dierks (0-8) has not endured a winless season since 1986.

8-2A
Strong at PARKERS CHAPEL (10): Both teams were idle last week. PC can earn the fifth and final playoff seed with a victory, and five wins would be its most since 2010.
Hampton at RISON (15): No. 3 Rison could not overcome six turnovers last week in a 12-point loss to Camden Harmony Grove, but the Wildcats did rush for 356 of their 374 yards. Junior Malik Chavis rushed for 144 yards (140 in second half), while junior RoShawn Martin and sophomore Jaylon Henry carried for 96 and 91 yards, respectively. No. 5 Hampton cut down its penalty yards last week and made a goal-line stand with a minute left to rally past Bearden 21-20. Junior RB Deveyon Stephens caught two passes for 62 yards and a TD and rushed 10 times for 62 yards.
CAMDEN H. GROVE and BEARDEN are open.