Class 7A Week 9 Rankings, Notes & Picks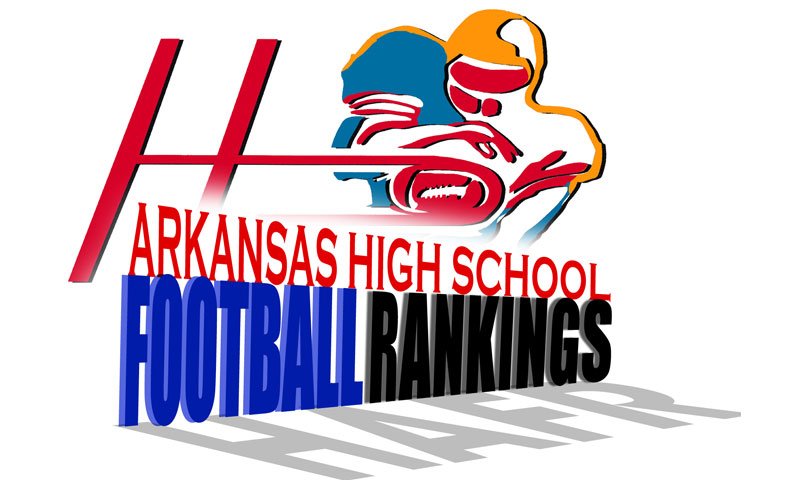 Hooten' Arkansas Football Rankings
Class 7A, Week 9, 2021
Copyright Hooten Publishing, Inc.

1. Bryant (7-1)
2. Conway (7-1)
3. Fayetteville (6-2)
4. Bentonville (6-2)
5. North LR (7-1)
6. Cabot (6-2)
7. FS Northside (5-3)
8. Rogers (5-2)
9. Bentonville West (5-3)
10. Springdale Har-Ber (3-5)
11. Springdale (1-7)
12. FS Southside (1-7)
13. LR Catholic (1-7)
14. Rogers Heritage (0-8)
15. LR Central (0-8)
16. LR Southwest (1-7)

HOOTENS.COM GAME OF THE WEEK
No. 5 North LR at No. 1 Bryant.
Bryant has dominated this series, winning five straight over North LR by an average score of 34-15. The Hornets have held North LR to just 7 points twice during that span and to a season-low of 17 points in last year's state title game.
"Bryant is big and physical," North LR coach Randy Sandefur says. "It's going to be physical on both sides of the ball."
North LR had a pick-6 and intercepted a pass in the end zone to score its marquee win of the season at Fayetteville (14-7) Week 2 before losing at home Week 5 to No. 2 Conway 38-10. Sandefur says his offensive line (407 yards) played its "best of the season" in last week's crucial 28-21 win over FS Northside and his defense (not missing any starters) held FS Northside to 166 yards. Senior Braxton Johnson (6-0, 305), nursing a bruised MCL knee injury, stars at noseguard and sophomore linebacker Delkarai Davis (5 solo tackles and 3 assists last week) is one to watch. North LR often uses talented senior wide receivers Jiquori Stewart and Johnny Lewis as DBs in passing situations.
Bryant outscores opponents 45-11 this season, losing only at Longview, Texas (24-21) Week 3 and being pushed for more than a half at FS Northside before winning 35-17. Bryant belted its other six victims by an average score of 51-8, including last week's 45-20 victory at Cabot. Bryant's OL features three, three-year starters and multiple college prospects. Senior QB Carson Burnett surpassed 1,000 yards passing in just six games and "doesn't mind running it," Sandefur says. Watch extended highlights of Bryant vs Pulaski Academy (scrimmage).

LAST WEEK­
hootens.com correctly predicted 7 of 8 winners (88 percent) in Class 7A games. For the season, hootens.com is 73-7 (91 percent) in Class 7A.

WEEK 9 PREDICTIONS (favored teams in CAPS followed by points spread)
7A CENTRAL
North LR at BRYANT (15): Game of the Week.
CONWAY (35) at LR Catholic: Thursday night game. Conway, 55-12 winners over LR Central last week, gets another breather before playing host to Bryant for the conference title next week. LR Catholic won its first this season, topping LR Southwest 31-16 last Friday. The Rockets can make the playoffs with a home win next week over LR Central. Watch extended highlights of Conway's 57-21 win over Cabot earlier this season.
Cabot at FS NORTHSIDE (7):  Watch extended highlights of Cabot's 47-27 win over Jonesboro earlier this year. Watch extended highlights of Cabot's 57-21 loss to Conway earlier this year. LR Southwest at LR CENTRAL (1): LR Central down to 47 players for home games but gets it first win of the season. LR Southwest got a forfeit victory from LR Parkview but has yet to win on the field. Watch extended highlights of LR Southwest's 47-0 loss to LR Parkview earlier this year.
7A WEST
Springdale at BENTONVILLE (22): Junior Josh Ficklin carried 27 times for 233 yards and four TDs, including a 52-yard score with 1:12 remaining to lift Bentonville over Rogers 56-49 last Friday before visiting the University of Alabama on Saturday.
FAYETTEVILLE (35) at Heritage: Fayetteville wins its first league title since 2016 with victories at Heritage and next week vs. Har-Ber.
BENTONVILLE WEST (16) at FS Southside: West can finish as high as a No. 2 seed by winning out and with a Rogers loss to Har-Ber, but the Wolverines likely finish as the No. 4 seed and play host to the loser of this week's Cabot at FS Northside in the first round.
ROGERS (3) at Har-Ber: Rogers' balanced attack scores 36 PPG and put up more than 400 yards in the second half of last week's 56-49 loss to rival Bentonville. Rogers completed a pass as time expired vs. Bentonville, but sophomore WR Graycen Cash's feet were out of bounds. Rogers can finish as No. 3 playoff seed and play host to probably LR Catholic in the first round. Mathematically, Har-Ber can still finish as a No. 1 seed but likely drops to No. 4 with a loss this week and could probably play FS Northside in the first round. FS Northside won a wild 63-56 matchup Week 3 at Har-Ber.