Class 3A Week 10 Rankings, Notes & Picks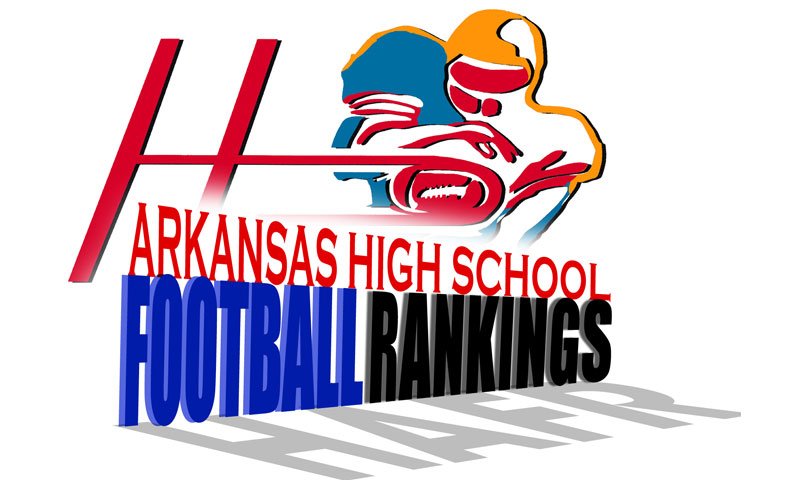 Hootens.com Class 3A Rankings
Week 10, 2022
Copyright Seventy Seven's Publishing
Prescott (8-0)

Charleston (8-1)

Rison (8-0)

Melbourne (9-0)

Booneville (7-2)

Glen Rose (7-2)

Camden Harmony Grove (6-3)

Osceola (5-3)

Newport (6-3)

Hoxie (6-3)

Centerpoint (8-1) 

Greenland (6-3)

Bismarck (5-3)

Walnut Ridge (7-2)

Gurdon (6-2)

Quitman (5-3-1) 

Salem (6-3)

Mansfield (6-3)

Lavaca (6-3) 

Fordyce (5-4)

Smackover (5-4)

Magnet Cove (5-4)

Fouke (5-3)

West Fork (5-4) 

Barton (4-5)

Perryville (4-5)

Junction City (3-5)

Manila (3-6)

Yellville Summit (5-5)

Lake Village (3-4)

Drew Central (4-5)

Jessieville (2-6)

Cedarville (2-7)

Hackett (1-8)

Two Rivers (2-6)

Paris (1-8)

Corning (2-7)

Horatio (1-7)

Palestine-Wheatley (1-8)

Atkins (0-9)

Dollarway (0-9) 

Piggott (0-9)
LAST WEEK
Hootens.com correctly predicted 16 of 18 games (89 percent) involving 3A teams. For the season, Hootens.com has predicted 153 of 204 games (75 percent).

WEEK 10 PREDICTIONS (Favored team highlighted in yellow and ALL CAPS)
HOOTEN'S GAME OF THE WEEK:
HOXIE (6-3, 4-1) at Walnut-Ridge (7-2, 4-1)
Two miles and 140 years of animosity separate the Hoxie Mustangs and the Walnut Ridge Bobcats. At stake Friday is the No. 2 seed from 3-3A and an inside track to make a long playoff run. Walnut Ridge averages 366 rushing yards per game. QB Walker Ward (1,333 rushing yards, 17 TDs) and RB Kai Watson (1,031, 14 TDs) lead the way. Hoxie counters with a stout defense (47 TFL, 11 sacks).
1-3A
Hackett (1-8, 0-6) at MANSFIELD (6-3, 3-3)
Mansfield overcame Cedarville's strong ground attack in a 41-14 win. Hackett hasn't scored multiple touchdowns in a game since Week 6 
CHARLESTON (8-1, 6-0) at Lavaca (6-3, 3-3)
Charleston RB Brevyn Ketter rushed for 111 yards and 4 TDs in the first half of a 49-7 win over West Fork. QB Brandon Scott passed for 2 TDs. Lavaca passed for 292 yards in a 35-point loss to Booneville.
BOONEVILLE (7-2, 5-1) at Cedarville (2-7, 1-5)
Booneville, bouncing back from a loss to Charleston, rushed 58 times for 635 yards and 9 TDs in a 64-27 win over Lavaca. Cody Elliott (226 rushing, 2 TDs) led the way. Cedarville rushed for 300 yards in a 27-point loss to Mansfield.
West Fork (5-4. 2-4) at GREENLAND (6-3, 4-2)
Greenland was nearly flawless in 43-8 win over Hackett. QB Max Meredith (10-11 passing, 139 yards, 1 TD) handed off to six runners who combined for 223 yards and 4 TDs.  West Fork committed 3 turnovers in its 49-7 loss to Charleston.
2-3A
SALEM (6-3, 3-2) at Quitman (5-3-1, 4-2) on THURSDAY
Salem rushed for 362 yards in a 38-26 win over Perryville, but 3 interceptions almost cost them. Quitman yielded 584 yards in 68-40 loss to Melbourne.
Perryville (4-5, 2-3) at NEWPORT (6-3, 4-1)
Newport can lock up the No. 2 seed with a win over Perryville, which already is locked into the No. 5 seed. Newport scored 61 points against Yellville-Summit. Greyhounds QB DeJai Marshall threw 4 TD passes, 3 to Kylan Crite. Perryville intercepted 3 Salem passes, pulling to within 2 in the 4th quarter before falling late. 
MELBOURNE (9-0, 5-0) at Atkins (0-9, 0-5)
Melbourne QB Trey Wren (13-15 passing, 254 yards, 6 TDs) completed 3 of his TD passes Carter Bray.  Wren and RB Robert Langston rushed for 329 yards and 4 TDs. Atkins may add some contributors off its ninth-grade team, which finished 7-2.
Yellville Summit (5-5, 1-5) has completed its first non-losing season in a decade.
3-3A
OSCEOLA (5-3, 5-0) at Manila (3-6, 3-2)
The Osceola Seminoles own the inside track to the No. 1 seed after beating Hoxie last week. Manila allowed 496 rushing yards to Walnut Ridge in a 28-6 loss.
Piggott (0-9. 0-5) at CORNING (2-7, 1-4)
Corning locks up the No. 5 seed and a trip to the playoffs for the first time since 2020. Piggott could force a 3-way tie for the 5th seed with a 13-point win.
Palestine-Wheatley (1-8) concluded its season last week with a 30-12 win over Piggott.
4-3A
BISMARCK (5-3, 4-1) at Centerpoint (7-1, 4-1)
Bismarck celebrated Senior Night with a 48-7 win over Two Rivers. Bismarck plays fully healthy for the first time since Week 4. Jace Clark (180 rushing yards per game) and the Centerpoint Knights took a 15-14 lead against Glen Rose before wearing down in a 42-15 loss.
GLEN ROSE (6-2, 5-0) at Magnet Cove (5-4, 3-2)
Glen Rose wraps up its 8th undisputed conference title with a win over Magnet Cove, which was led by LB Julius McClellan (12 tackles, 4 TFL, 3 sacks) in a 47-13 win over Paris.
JESSIEVILLE (2-6, 1-4) at Two Rivers (2-6, 0-5) on Thursday
Jessieville wraps up a playoff berth with a win on Senior Night at Two Rivers. 
Paris' season is complete at 1-9. This week's scheduled opponent, Danville, canceled its season after an 0-2 start.
5-3A (all games on Thursday)
GURDON (6-2, 2-2) at Junction City (3-5, 1-3)
Junction City rushed for 385 yards in a 51-6 win over Horatio. Gurdon held Smackover to 151 rushing yards in a 27-8 win.
PRESCOTT (8-0, 4-0) at Horatio (1-7, 0-4)
Prescott is 7-0 after a bye week during the past 5 years. Horatio allowed 385 yards rushing in 51-6 loss to Junction City.
FOUKE (5-3, 3-1) at Smackover (5-4, 2-2)
Smackover totaled 255 yards in a 27-8 loss to Gurdon. Smackover's option attack is led by QB DK Hildreth (235 yards, 4 TD) and RB RJ Boone (803 yards, 7 TD).
6-3A
Barton (4-5, 2-3) at CAMDEN HARMONY GROVE (6-3, 4-1)
Barton led Rison 16-15 last week before Rison rallied for a 29-16 win. Camden Harmony Grove has scored 124 points in 2 games since losing to Rison in Week 6. The Hornets' defense scored 4 TDs and forced 7 turnovers against Lake Village and Fordyce.
Drew Central (5-4, 2-3) at RISON (8-0, 5-0)
Rison, playing with 2 new starters, scored 2 fourth-quarter TDs to fend off Barton. Clay Totty's Wildcats eye their 34th conference championship, and first outright since 2019. Drew Central (0-6 in games at Rison) is assured of a playoff spot with a win.
Lake Village (2-5, 2-3) at FORDYCE (5-4, 3-2)
Lake Village needs a win to guarantee itself a playoff spot. A victory over Fordyce could move the Beavers to a No. 3 seed. A loss will send it into a tie-breaker scenario. Fordyce will feed the ball to Kriston Belin (1,422 yards) in an attempt to secure the No. 3 seed.
Dollarway (0-9, 0-6) has completed its season.