Playing Thanksgiving Week a treasured tradition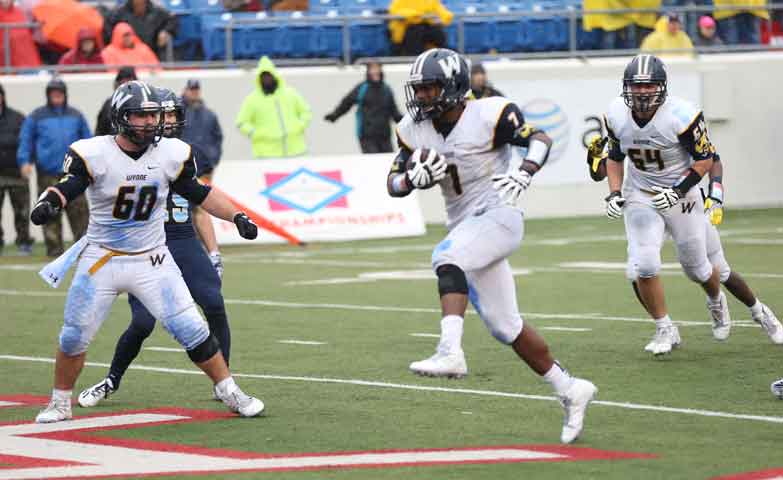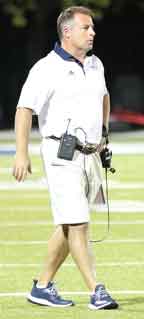 PA HC Kevin Kelley
Thanksgiving week is full of traditions, from turkey and  parades to Black Friday shopping.
But tradition plays a bigger role this week in high school football.
Only 17 percent of Arkansas football-playing schools are still in the playoffs, and most of those mark it on their calendars every year.
Of the 36 schools playing Friday (semifinals for 7A, 6A and 5A; quarterfinals for 4A, 3A and 2A), half advanced this far last season. Thirty of them advanced this far, at least once, during the past five seasons.
Playoff polar opposites clash Friday when three-time defending Class 5A champion Pulaski Academy invades Raider Field in Nettleton.
The Bruins own 55 playoff wins and have practiced nine of the past 10 Thanksgiving's, while Nettleton is in the semifinals for the second time in school history. The Raiders have won nine playoff in the past 43 years.
"I used to not buy into tradition, but now I understand it matters," Pulaski Academy coach Kevin Kelley says. "It's an expectation that goes deeper than coaches or players. It involves history and the guys who played before you. Once you start winning, you believe you'll win. And when you start practicing the week of Thanksgiving, you want to continue it. When our kids walk onto the field in the playoffs, they understand the expectations."
While Kelley has a Thanksgiving Week practice ritual in place (afternoon practice Mon.-Wed.), Nettleton's administration, coaches, players and parents had to adjust this week.

"It's a whirlwind," Nettleton coach Steven Hampton says. "We are giving them plenty of time away from football this week, but we need everyone to be ready when we practice. We've never hosted a semifinal game before, so this is new territory. We are the only school around Jonesboro still playing football, so it'll be a huge crowd."
The Wynne Yellowjackets have reached the semifinals three of the past four years, this time under first-year head coach Van Paschal, who won the 2009 state title at Monticello and finished state runner-up in 2011 at Barton.
Like most schools in the state, Wynne dismisses the entire week for Thanksgiving, but the Yellowjackets continue practicing from 10 a.m. to 2 p.m. Monday thru Wednesday. They'll have a light walk through practice Thanksgiving Day and reconvene Friday afternoon.
"No place I'd rather be than practicing and playing this week," Paschal says. "Our community expects it."
Wynne plays host to Little Rock McClellan (2015 state runner-up) this week, a team the Yellowjackets bumped out of the playoff quarterfinals a year ago. Unlike most teams, LR McClellan likely won't practice on Thanksgiving Day, but will go through a light practice Friday morning before heading to Wynne later that day.
Class 7A features three teams in the 2016 semifinals: Bentonville, Bryant and North Little Rock.
In Class 6A, the Searcy Lions are in the semifinals for the first time since 1984, Class 3A Clinton for the second time in school history and Class 2A Foreman is in the quarterfinals for the first time since 1987.
"We told our players it's a privilege to practice this time of year," Foreman coach Mark King says. "Only eight (Class 2A) teams are still in, and we are one of them. It's something they can remember the rest of their lives."