Class 3A Week 15 Rankings, Notes & Picks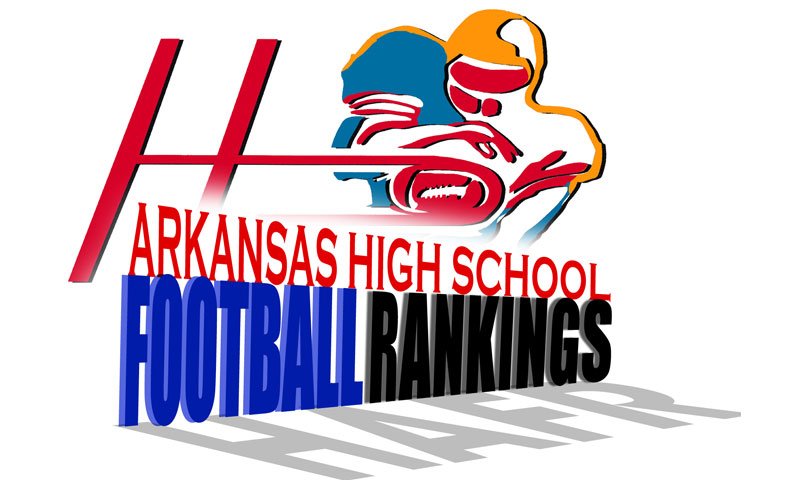 Hootens.com Rankings
Class 3A, Week 15, 2017
Copyright Hooten Publishing, Inc.
1. Junction City (13-0)
2. Rivercrest (12-2)
3. Osceola (11-3)
4. McGehee (11-3)
5. Charleston (12-1)
6. Clinton (12-1)
7. Mayflower (11-1)
8. Atkins (10-3)
9. Barton (10-2)
10. Elkins (9-3)
11. Melbourne (9-3)
12. Glen Rose (9-2)
13. H. Grove Haskell (8-4)
14. Prescott (10-2)
15. Newport (8-4)
16. Harding Academy (7-5)
17. Smackover (7-5)
18. Hoxie (6-5)
19. Fordyce (5-6)
20. Fouke (6-5)
21. Piggott (7-4)
22. Horatio (5-6)
23. Bald Knob (5-6)
24. Perryville (7-4)
25. Centerpoint (6-5)
26. Greenland (5-5)
27. Lamar (5-6)
28. Cedar Ridge (5-6)
30. Paris (4-7)
31. Yellville-Summit (4-7)
32. Gurdon (4-6)
33. Walnut Ridge (3-7)
34. Rose Bud (4-6)
35. Mountain View (3-8)
36. Cedarville (3-7)
37. Mansfield (2-8)
38. Manila (2-8)
39. Lake Village (1-8)
40. Episcopal (1-9)
41. Genoa Central (3-7)
42. Drew Central (2-8)
43. Bismarck (2-8)
44. Green Forest (2-8)
45. Marshall (0-10)
46. Marianna (1-9)
47. Corning (0-10)
48. Two Rivers (0-10)

CHAMPIONSHIP GAME
No. 2 Rivercrest vs. No. 1 Junction City
This is the second playoff meeting in the past two years. Rivercrest downed visiting Junction City 14-13 in the second round last year at "The Cotton Patch." That was the last time Junction City lost, while Glen Rose eliminated Rivercrest the following week. Rivercrest coach Kelly Chandler and Junction City coach Steven Jones lead their alma maters into this game. These teams are headed in opposite directions following this game with Rivercrest ticketed for Class 4A in 2018-2019 and Junction City bound for Class 2A.

Rivercrest salvaged a share of its third straight 3-3A title with a 28-25 Week 10 win over archrival Osceola. The late-season dramatics were necessary following a Week 8 loss at Newport. "I think with some other teams a game like that may have sunk our ship,  and we'd have folded it up," Coach Kelly Chandler says. "But this group has the right attitudes and just wouldn't be denied late in the year." Rivercrest rides a six-game winning streak to War Memorial Stadium and has allowed 14 points per game in the playoffs. Junior quarterback Demilon Brown has passed for 612 yards and seven touchdowns and rushed for 1,211 yards (9.7 yards per carry) and 17 scores, both team highs. Super sophomore J.D. Winda paces Rivercrest with 14 catches for 287 yards and five TDs and 74 tackles (19 for loss). Winda has rushed for 967 yards and six TDs. Senior Jamyka Franks collected 69 tackles (20 for loss). Junior playmaker Kentavious Robinson is questionable on Friday after breaking his arm Week 10. If he is active, he likely would play in a cast.

Junction City earned the outright 6-3A title but had to rally in the fourth quarter of all three playoff wins. Last week against Osceola, the Dragons watched a 30-7 first-half lead evaporate into a 38-30 fourth-quarter deficit. Junction scored the game's final 14 points and intercepted two passes in the red zone to advance to its first state final since 2014 when it won its third straight Class 2A title (38-6 over Hazen). "You'd rather not trail in some of these games," Jones says. "But I'm blown away by the resiliency of our kids. They haven't stopped believing at any point." Senior running back Hishmma Taylor owns the school's single-season rushing record with 2,405 yards (7.7 yards per carry) and 28 TDs. QB Shuvasceiaye Frazier has passed for 1,198 yards and 17 TDs and sprinted for 1,397 yards and 18 scores. Senior Jalen Davis has corralled 35 passes for 705 yards and seven TDs (all team-highs). Senior linebacker Terrell Gibson fuels the stingy Junction City defense (20.2 points per game) with 112 tackles (16 for loss). Gibson returned an interception 99 yards for a score last week against Osceola. Nasty senior lineman Brock McGoogan collected 56 tackles (9.5 for loss) this year with five sacks. Junior Kevontae Haynes intercepted five passes this year. Junction City does not expect anyone to miss the final.

LAST WEEK
Hootens.com correctly picked one of two games (50 percent) involving Class 3A teams. For the season, hootens.com has correctly predicted 265 of 326 games (81 percent).

WEEK 15 STATE FINAL PREDICTION (favored team in CAPS followed by point spread)
JUNCTION CITY (2) vs. Rivercrest.