Class 4A Week 15 Rankings, Notes & Picks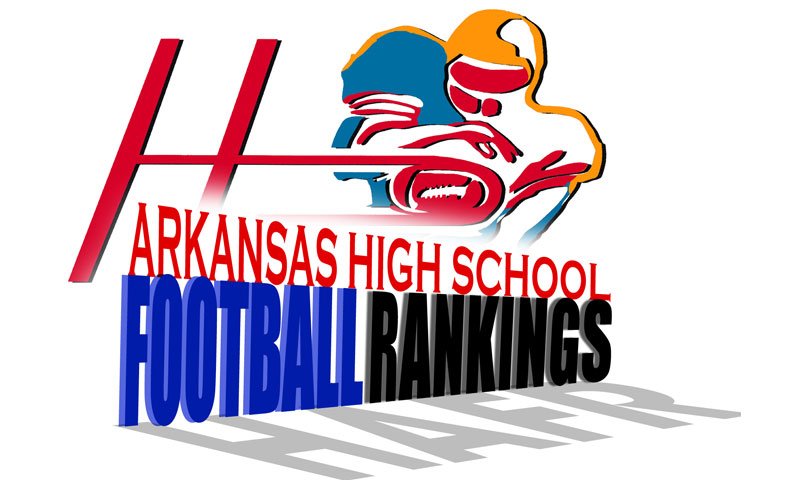 Hootens.com Rankings
Class 4A, Week 15, 2020
Copyright Hooten Publishing, Inc. 
1. Shiloh Christian (12-1)
2. Stuttgart (12-0)
3. Rivercrest (12-0)
4. Warren (8-4)
5. Nashville (9-3)
6. Joe T. Robinson (8-4)
7. Ozark (9-4)
8. Dumas (9-4)
9. Crossett (6-2)
10. Prairie Grove (10-2)
11. Arkadelphia (8-2)
12. Elkins (8-3)
13. Malvern (6-6)
14. Monticello (7-5)
15. Pocahontas (10-3)
16. Gosnell (4-5)
17. Mena (6-4)
18. Ashdown (7-4)
19. CAC (8-3)
20. Dardanelle (4-4)
21. Lonoke (7-4)
22. Hamburg (5-6)
23. Lamar (5-5)
24. Bald Knob (7-5)
25. Trumann (6-6)
26. Blytheville (5-5)
27. Mills (5-7)
28. Bauxite (4-7)
29. Pottsville (4-6)
30. Fountain Lake (4-5)
31. Star City (4-5)
32. Waldron (4-6)
33. Huntsville (4-6)
34. Jonesboro Westside (3-6)
35. Gentry (4-6)
36. Gravette (3-7)
37. Heber Springs (2-9)
38. Clinton (2-9)
39. DeWitt (2-7)
40. Highland (2-6)
41. Southside Batesville (3-6)
42. Cave City (2-7)
43. Green Forest (1-10)
44. H. Grove Haskell (0-10)
45. Helena (0-9)
46. Berryville (0-9)
47. Dover (0-6)
HOOTENS.COM GAME OF THE WEEK
No. 2 Stuttgart at No. 1 Shiloh Christian
Stuttgart, just one season removed from going 1-9, advances to the semifinals for the first time since 2012. The Ricebirds started 2020 with a 30-point win over Star City, then shut out eventual semifinalist Warren 36-0. The defense didn't allow more than 14 points in a regular-season game. "Their aggressiveness has kept teams from scoring," Shiloh Christian coach Jeff Conaway says. Sophomore Kameron Harper paced Stuttgart in last week's 35-21 win over Ozark with nine tackles, one sack and a momentum-changing blocked punt on the final play of the third quarter. Ricebird sophomore Kendrick Hawkins registered 10 tackles, one interception and returned a kickoff for a touchdown. Senior linebacker Merritt Coker (15 tackles) and junior Bryer West (14 tackles) are leaders for Stuttgart's defense. "We had several mental busts on defense (against Ozark) for the first time all year, and have to get that fixed," Stuttgart coach Josh Price says. Sophomore Cedric Hawkins, Kameron's twin, ran 18 times for 118 yards and two TDs against Ozark, including a 74-yard fourth-quarter sprint. 
Shiloh Christian's only loss this fall was Week 3 at eventual Oklahoma Class 6A quarterfinalist Sand Springs (Page) 27-26. The Saints outscored seven 1-4A opponents by an average of 53-16. The first-team defense has given up two TDs in three playoff games. The Saints forced three turnovers in last week's 19-point win over Dumas. Junior linebacker Kaden Henley collected 14 tackles, one sack, one interception and forced one fumble, while sophomore defensive tackle Thomas Reece recorded eight tackles and recovered a fumble. Junior safety Ben Baker made 11 stops, and he's played a bigger role on offense in the playoffs. Baker ran 27 yards for the go-ahead TD against Dumas, while Henley averaged seven yards per carry. Sophomore quarterback Eli Wisdom ran 22 times for 134 yards and three TDs.
LAST WEEK
Hootens.com correctly predicted three of four quarterfinal games. For the season, hootens.com has correctly predicted 252 of 304 games (83 percent).
WEEK 15 PREDICTIONS (favored team in ALL CAPS)
Stuttgart at SHILOH CHRISTIAN (4): Hootens.com Class 4A Game of the Week.
Warren at RIVERCREST (2): These teams last met in the 2002 state title game, which Warren won 38-28. That marked the Warren's second straight state title under coach Bo Hembree, who also took Warren to state championships in 2014 and 2016. But 2020 could be his best coaching job. Warren started with three straight losses, including a 36-0 loss at Stuttgart Week 2 and a 14-point setback the next week at Texarkana. The Lumberjacks have won five straight games since losing in a constant rain Week 8 at Monticello, using a strong rushing attack and solid defense. Junior Jacari Lee returned an interception 67 yards for a TD in the final seconds before halftime last week, propelling Warren to a 48-40 triumph at Nashville. Sophomore QB Maddox Lassiter ran 10 times for 61 yards and completed seven of nine passes for 178 yards and a TD. Senior Trelon Marshall and junior Cedric Calbert are the top rushers, while senior Payton Byrd plays receiver and some QB. Byrd ran for a TD and caught a TD pass against Nashville.
Rivercrest coach Johnny Fleming, a Colt assistant since 1988, assisted on the 2003 runner-up team. He promoted to head coach in 2018, just months after Rivercrest won the Class 3A state title. The Colts also won it all in 2010 and 1985, two seasons after Fleming graduated from the school. They've won three playoff games this fall by a combined 147-56. Senior QB Kamron Turner ran 20 times for 151 yards and four TDs in last week's 61-27 triumph over Crossett. Turner also threw a TD pass. He collected three tackles at safety, intercepted a pass and returned a fumble 95 yards for another score. Turner has rushed 180 times this fall for 1,634 yards and 22 TDs, and completed 144 of 218 passes (66 percent) for 2,835 yards and 37 TDs. He leads Rivercrest's swarming D with 65 tackles. Senior playmaker Keshawn Scott has rushed for 441 yards and seven TDs and caught 68 passes for 1,323 yards and 18 TDs. Junior linebacker Tray Jones (63 tackles) and end Brandyn Brownlee (60 tackles) are consistent defenders.