Class 3A Week 2 Rankings, Notes & Picks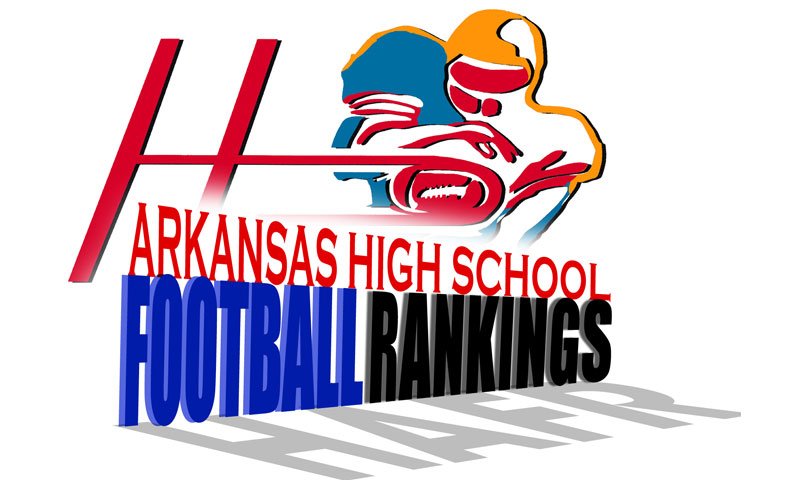 Hootens.com Class 3A Rankings
Week 2, 2022
Copyright Seventy Seven's Football Publishing, LLC
1. Prescott (1-0)
2. Booneville (2-0)
3. Hoxie (1-1) 
4.Charleston 1-0)
5. Rison (2-0)
6. Melbourne (2-0)
7. C. Harmony Grove (1-1)
8. Newport (1-1)
9. Quitman (1-0-1)
10. Fordyce (1-1)
11. Glen Rose (1-1) 
12. Centerpoint (2-0)
13. Hackett (0-2)
14. Gurdon (2-0)
15. Perryville (2-0)
16. Osceola (0-2)
17. Bismarck (0-2)
18. Lavaca (1-0)
19. Jessieville (0-1)
20. Manila (0-2)
21. Paris (0-2)
22. Junction City (1-1)
23. Magnet Cove (1-1)
24. Cedarville (0-1)
25. Lake Village (0-2)
26. Dollarway (0-2)
27. Smackover (2-0)
28. Fouke (1-1)
29. Walnut Ridge (2-0)
30. Yellville-Summit (2-0)
31. Salem (2-0)
32. West Fork (2-0)
33. Greenland (1-1)
34. Mansfield (2-0)
35. Corning (1-1)
36. Two Rivers (1-1)
37. Atkins (0-2)
38. Barton (0-2)
39. Horatio (1-1)
40. Parkers Chapel (0-1)
41. Drew Central (1-1)
42. Piggott (0-2)
43. Danville (0-1)
44. Palestine-Wheatley (0-2)
WEEK 2 PREDICTIONS (favored team in ALL CAPS)
Hootens.com Game of the Week
No. 1 PRESCOTT (14) at No. 10 Fordyce: Prescott was off last week while Fordyce won 42-24 over Magnet Cove. Senior Kriston Belin led Fordyce's attack with 216 yards and 3 touchdowns. Junior kicker Andy Luna converted 6 PATs. Junior DE Carmilo Allen led the defense with 12 tackles and 2 sacks. Prescott beat Bismarck 47-28 on Aug. 23.
LAST WEEK

Hootens.com correctly picked 16 of 34 (47 percent) games involving Class 3A teams, 42 of 69 (61 percent) for the season.
1-3A
Class 4A Ozark at NO. 4 CHARLESTON (6): Charleston handled Elkins 42-22. Senior QB Brandon Scott completed 10 of 15 passes for 176 yards and a TD. He also rushed for 156 yards and 2 TDs. Junior WR/RB Reese Merechka (2-64 receiving, 1 TD) also rushed for a 17-yard TD. Senior RB/WR Bryton Ketter had a scoop and score, and 5 touchbacks on kickoffs.
Panama, Okla. at HACKETT (14): Hackett sophomore Brycen Hamilton stood out on defense with 14 tackles in his team's 22-point loss to Pocola, Okla. Coach Michael Meador said his 0-2 team will come together:  "Adversity breeds the best out of people because it provides growth, and we are growing a lot."

Horatio at LAVACA (13): Horatio lost 48-12 to Dierks; Lavaca beat Magazine 40-7. 

Paris at WEST FORK (1): Paris lost to Mansfield 25-0; West Fork beat Berryville 28-6 behind senior QB Eli Howerton, who threw 2 TD passes. Senior Luke Baldwin led the defense with 10 tackles (3 TFL). Senior TE Blayden Smith led the special teams. 

GREENLAND (2) at Berryville: Greenland, which yielded 58 points in a Week 0 loss to Lincoln, showed dramatic improvement in a 44-9 win over Green Forest. Senior QB Max Meredith and sophomore WR Brandon led offense; senior Tucker Meadors rose up on defense.

CEDARVILLE (7) at Class 2A Mountainburg: Cedarville had a bye week after losing to No. 15 Perryville 48-18 in its opener; Mountainberg beat Danville 18-12 last week.

OPEN No. 2 Booneville, Mansfield

2-3A

No. 8 Newport at STUTTGART (14): Newport, coming off a 28-26 loss to 5A Beebe, travels to Class 4A Stuttgart Friday night. Senior RB C.J. Young (31-242 rushing, 3 TDs) led Newport against Beebe. Senior Kylan Crite returned a punt 40 yards for a TD, and senior Brendon Curry led the defense with 9 tackles and an interception. Newport lost senior starting QB Dejai Marshall on the second play of the game with a broken wrist. He will be out six weeks. Coach Brian Reardon says sophomore Demetric Denton and senior Dylan Braxton will rotate at QB in Marshall's absence.
4A Cave City at NO. 6 MELBOURNE (6): Melbourne nipped Class 4A Lonoke last Friday 34-33; Cave City lost to Walnut Ridge 48-12.

PERRYVILLE (2) at Class 2A Bigelow: Perryville defeated Central Arkansas Christian 35-31 last Friday to go 2-0. Bigelow (2-0) defeated Perryville 35-8 one year ago.
4A RIVERVIEW (7) at Salem: Salem beat Thayer, Mo., 20-6 last week, but the Greyhounds lost to Riverview 35-7 one year ago. Salem Coach Josh Watson praised junior TB Elijah Romine for scoring 2 TDs. Salem held Thayer to 86 total yards, and Thayer didn't score until the final possession.

CLASS 4A GENTRY (3) at No. 9 Quitman: Quitman and Hector played to a 28-28 tie in a game that was called at the end of regulation last week. Senior WR Trevor Locke (10-114 receiving, 2 TDs) and junior WR Greyson Ealy (2 TD catches) scored all of Quitman's TDs. Senior QB Nassir Donohoo completed 20 of 30 passed for 210 yards and 4 TDs. Senior RB Trevor Hensley gained 130 yards on 25 carries.  

Atkins at CLASS 2A CONWAY CHRISTIAN (3): Atkins lost to Class 4A rival Dover 20-16 last week while dressing out 19 players. Coach Matt Porter said the Red Devils had their chances but just didn't finish. Sophomore Jaden Martin totaled 177 yards from the QB spot. Junior RB Hayden Duvall ran for 25 yards and threw a touchdown pass. Junior WR Jackson Phillips led the defense with 11 tackles (3 TFL). 

YELLVILLE-SUMMIT (24) at Class 2A Decatur: Yellville-Summit routed Class 2A JC Westside 51-14 last week. Coach Justin Crain selected the entire offensive line as the team's offensive MVP. Defensive MVP was senior FB Kamden Norberg. Junior Tristan Teel was Yellville-Summit's top special teams player.

3-3A

No. 3 HOXIE (7) AT CLASS 5A Paragould: Hoxie's 27-game regular-season winning streak ended in a 21-19 loss to Jonesboro Westside. Coach Tom Sears noted that Hoxie had the ball on the Westside 3 with 1:30 left to play  but couldn't score. Junior middle linebacker Ethan Dulaney led Hoxie's defense with 11 tackles. Senior QB Sage Treadwell (8-13 passing, 115 yards, 2 TDs) and junior RB Camden Brooks (24-64 rushing) led the Hoxie offense.
Osceola at Class 4A GOSNELL (12): Osceola, which lost to Newport 34-28 in Week 0, fell to 0-2 after losing 26-0 to Class 4A Blytheville. Class 4A Gosnell defeated Class 5A Brookland 27-18 this past week.
WALNUT RIDGE (6) at Class 2A EPC: Walnut Ridge gained more than 380 rushing yards in last week's 48-12 win over Class 4A Cave City. Coach Jeff Blake praised senior QB Kai Watson and senior free safety Walker Ward. 

Manila at CLASS 4A TRUMANN (20): Manila Coach Cain White said turnovers and penalties played a big role in Manila's 42-0 loss to EPC last week. White says senior RB Eli Lackey was Manila's offensive MVP; senior middle linebacker Gabe Bennett led the defense with 8 tackles.

Class 2A Earle at CORNING (6): Corning rushed for 299 yards on 56 carries in last week's 24-6 win over 2A Cross County. Senior TB Landon Lucas rushed 32 times for 167 yards and a TD. Senior LB Jackson Davis was credited with 7.5 tackles and senior Eli Mason had 2.5 sacks and 3 QB hurries. 

Class 4A HIGHLAND (3) at Piggott: Coach Don Simmons said Piggott's defense played tough in last week's 37-0 loss to 5A Paragould, noting that 24 of Paragould's points came as a direct result of five Piggott turnovers. Junior DE Lawson Tompkins, senior OT Noah Roberts and senior punter Will Vancil were Piggott's top performers, Simmons said.

Palestine-Wheatley at Class 4A HARRISBURG (18): Palestine-Wheatley (0-2) has scored two TDs this season, one more than it did all of last year. Coach Terry Farmer said sophomore FB Grant Ball, senior RB P'Caylin Carter, and Lee Wren were named players of the week in last Friday's 20-6 loss to Two Rivers.

4-3A
Jessieville at Class 2A MOUNT IDA (1): Jessieville (0-1) got an extra week to recover from its 45-30 Week 0 loss to Mineral Springs. Mount Ida (1-0) opened with a 20-14 victory over defending 2A state champion McCrory.
Class 2A Poyen at BISMARCK (7): Bismarck (0-2) has been competitive against the top teams in 3A, losing to No. 1 Prescott 47-28 in Week 0 and 34-31 last week to No. 5 Rison.
MAGNET COVE (18) at Class 2A Baptist Prep: Magnet Cove lost to 3A No. 10 Fordyce 42-24 last Friday. 2A Baptist Prep (0-2) lost 47-0 to Conway Christian.

Class 2A Magazine at DANVILLE (7): Junior safety/QB Jaxson Brents (150 total yards at QB; 14 tackles) was a two-way standout for Danville in its 18-12 loss to Mountainburg. This will be the first meeting between the two teams since the 2017 state championship game. 

Class 2A JC Westside at TWO RIVERS (1): Two Rivers got a 20-6 win Friday over Palestine-Wheatley. Senior FB Anthony Loppe, sophomore DE Wesley Green, and special teams star Braxton Robinson led the way. 

OPEN Centerpoint, Glen Rose
5-3A
No. 1 Prescott (14) at No. 10 Fordyce: See Hootens.com 3A Game of the Week above.
GURDON (11) at Class 2A Dierks: Gurdon's first-team defense held 2A Foreman to 40 offensive yards on 17 plays in last week's 42-6 victory. Junior RB Sheldon Smith rushed for 165 yards, while Senior TE Bryce Bratton ran for 1 TD and caught 2 TD passes. Senior LB Josh Taylor led the defense with 7 tackles. Senior Joel Bautista kicked 6 PATs. 
Fouke at CLASS 4A WALDRON (14): Fouke beat 2A Mineral Springs 33-27 last week. Senior QB Dylan Thornton (8-14 passing, 194 yards, 3 TDs; 1 rushing TD) and senior WR Kirby Whiseant (7-120 receiving, 2 TDs) led the way. Junior LB Lane Lundy (20 tackles) and senior DL Will Moseley (covered muffed punt for TD) sparked the defense. Whiseant had the game-winning interception with 10 seconds left. Waldron lost to Lamar last week, 20-14.

JUNCTION CITY (24) at Lake Village: Junction City (1-1) defeated Lafayette County 54-28 last Friday. Lake Village lost 49-20 to Hamburg.

 Smackover at CLASS 2A MINERAL SPRINGS (1): Smackover beat Episcopal 8-6 in Little Rock. Mineral Springs lost 33-27 to Fouke.
6-3A

CLASS 5A DARDANELLE (7) at No. 5 Rison: Seniors Bradyn Dupuy and D.J. Kines both rushed for more than 100 yards, and junior Zakyler Walker had a 97-yard kickoff return for a TD in Rison's 34-31 win over Bismarck. Senior DE Avery Hopson had 6 tackles, and Tank Johnson also played well on defense. 5A Dardanelle (2-0) defeated Pottsville 35-0 last week after opening with a 43-7 win over LR Hall.
NO. 7 CAMDEN HARMONY GROVE (3) at Haynesville, La.: Camden Harmony Grove (1-1) lost 41-14 last week to Harding Academy after scoring a 39-0 win over Junction City in Week 0. 

Class 5A CAMDEN FAIRVIEW (25) at Dollarway: Camden-Fairview surprised defending 6A state champion El Dorado 39-21 last Friday. Dollarway fell 47-0 to Texarkana. Dollarway reported no injuries. Coach Martese Henry said the Cardinals have a lot of work to do before conference play begins.

 BARTON (14) at Class 2A Marianna: Barton lost to 2A No. 5 Clarendon 24-14 last Friday. 
 D'Arbonne Woods, La., at DREW CENTRAL (3): Drew Central (1-1) turned the ball over 4 times in 29-point loss to Mayflower.