Class 7A Week 8 Rankings, Notes & Picks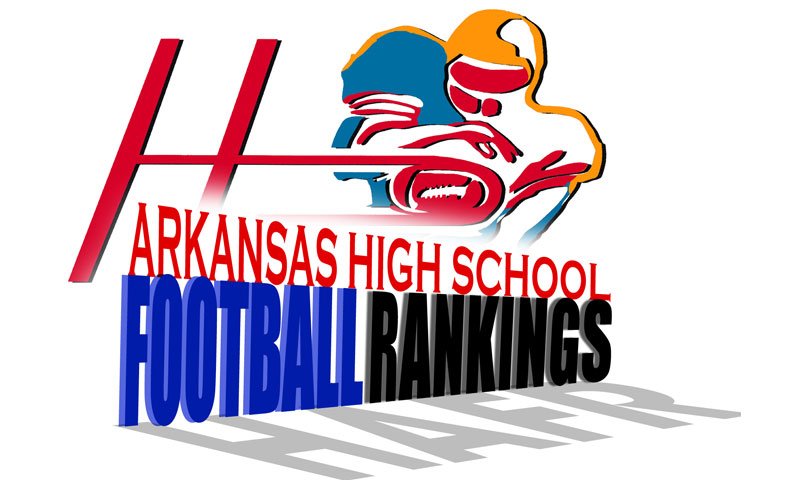 Hootens.com Class 7A Rankings
Week 8, 2022
Copyright Seventy Seven's Publishing 
1. Bryant (6-0)
2. Cabot (6-1)
3. Conway (6-1)
4. Bentonville (6-1)
5. Bentonville West (5-2)
6. Rogers (6-1)
7. Fayetteville (5-2)
8. North LR (4-3)
9. FS Northside (3-4)
10. FS Southside (2-5)
11. Rogers Heritage (3-4)
12. Jonesboro (1-6)
13. Har-Ber (1-6)
14. Springdale (1-6)
15. LR Southwest (1-6)
16. LR Central (0-7)
LAST WEEK 
Hootens.com predicted 7 of 8 games (87.5 percent) involving Class 7A teams and is 44-11 (80 percent) in Class 7A.
WEEK 8 PREDICTIONS (favored team highlighted in yellow and ALL CAPS)

HOOTENS.COM GAME OF THE WEEK
No. 2 Cabot (6-1, 4-0) at NO. 1 BRYANT (6-0, 4-0)
Cabot is coming off a 49-13 win over LR Central. Evion Jimerson leads the Panthers in rushing, which is the team's bread and butter this season. 
"We're glad that this late in the season, we're in a meaningful game," Cabot Coach Scott Reed says. "And we're playing for something too. I've been very pleased with our group this fall. We seem to be getting better. Now, we get to play the four-time defending state champions. That's pretty awesome what Coach James has been able to do there at Bryant. This team looks like the teams we have played against in the past. They are very good defensively."
Bryant is coming off a 35-8 win over LR Southwest. The Hornets have won 48 consecutive games against in-state opponents.
"It's a great opportunity to be here," Bryant Coach Buck James said, referring to playing Cabot, North LR and Conway the last three weeks of the regular season. "We get a chance to play a great football team in a meaningful game."
CONWAY (6-1, 3-1) at LR Central (0-7, 0-4): Conway bounced back from its loss to Cabot by routing FS Northside 63-14. RB Boogie Carr rushed for 136 yards after being held to 16 yards against Cabot. Central QB Adrian Bing scored 2 TDs in a 49-13 loss to Cabot. 
North LR (4-3, 3-1) at FS NORTHSIDE (3-4, 2-2): North LR won its second consecutive game last week, beating Jonesboro 28-14. The Charging Wildcats rushed for 258 yards. Northside fell to a Conway team coming off a loss to Cabot. Daemarion Savoy threw a 10-yard TD pass to Camron Massey in the loss. 
LR Southwest (1-6, 0-4) at JONESBORO (1-6, 0-4): Both teams are looking for their first conference win. Southwest's Jabron Lewis scored his team's lone TD in a 35-8 loss to Bryant. Jonesboro trailed 21-0 in a 28-14 loss to North LR. Brock McCoy scored on a 62-yard run.
7A WEST
Rogers (6-1, 3-1) at BENTONVILLE (6-1, 4-0) Rogers bounced back from its first loss to beat Springdale 37-0. QB Dane Williams threw 4 TD passes in the victory. Bentonville converted a 2-point conversion in OT to beat Fayetteville 31-30. Carter Nye threw to CJ Brown for the game-winning points.
BENTONVILLE WEST (5-2, 3-1) at Rogers Heritage (3-4, 1-3): QB Dalton Rice threw 4 TD passes in Bentonville West's 41-28 win over Har-Ber. Heritage fell to FS Southside 45-19. 
Springdale (1-6, 1-3) at FAYETTEVILLE (4-3, 2-2): Springdale could not keep up with Rogers in a 37-0 loss last Friday. Fayetteville played Bentonville into OT but lost 31-30 on a 2-point conversion 31-30. QB Drake Lindsey passed for a career-high 417 yards in the loss. 
FS SOUTHSIDE (2-5, 1-3) at Har-Ber (1-6, 1-3): Southside took the lead for good in a 45-19 win over Heritage on a 15-yard TD run by Isaac Gregory. Har-Ber's lone win came over Springdale two weeks ago.