Class 2A - Week 13 - 2015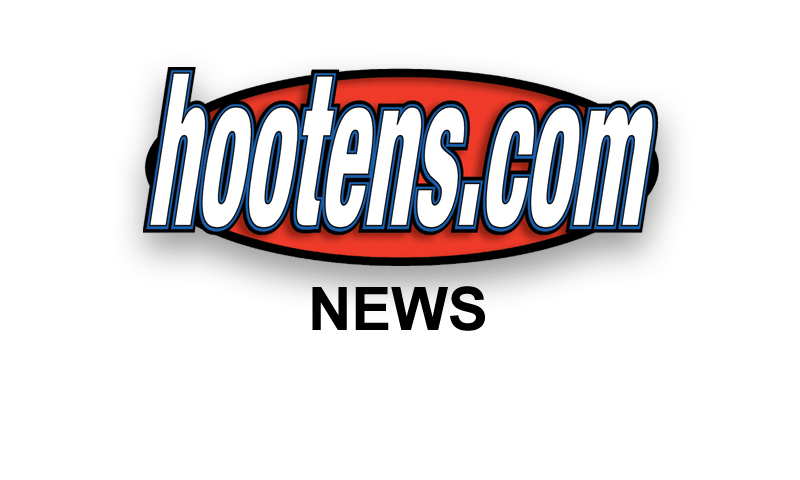 Hootens.com Rankings
Class 2A, Week 13, 2015
Copyright Hooten Publishing, Inc.
1. Rison (9-1)
2. McCrory (10-0)
3. Mount Ida (12-0)
4. Hector (12-0)
5. Des Arc (11-1)
6. England (12-0)
7. Conway Christian (9-3)
8. Hazen (8-4)
9. Cross County (10-2)
10. Junction City (7-3)
11. Brinkley (7-4)
12. Gurdon (7-5)
13. Lafayette County (8-4)
14. Hackett (10-2)
15. Marked Tree (7-4)
16. Earle (8-3)
17. Poyen (6-5)
18. Mountainburg (8-3)
19. Magnet Cove (5-7)
20. Dierks (6-5)
21. Murfreesboro (4-7)
22. Hermitage (4-4)
23. Walnut Ridge (6-5)
24. Strong (4-7)
25. Parkers Chapel (3-7)
26. Salem (4-7)
27. Carlisle (4-7)
28. E. Poinsett County (3-7)
29. Bearden (2-7)
30. Spring Hill (4-6)
31. Augusta (3-6)
32. Quitman (5-6)
33. Woodlawn (1-7)
34. Palestine-Wheatley (3-7)
35. Mineral Springs (2-7)
36. J.C. Westside (5-5)
37. Foreman (1-9)
38. Bigelow (1-8)
39. Union Christian (3-6)
40. Clarendon (1-9)
41. Midland (1-9)
42. Mountain Pine (1-9)
43. Magazine (2-7)
44. Decatur (1-8)
45. Marvell (0-10)
46. W. Yell County (0-9)
47. Cutter M. Star (0-10)
48. Rector (0-10)

GAME OF THE WEEK
No. 3 Mount Ida at No. 2 McCrory
These teams are similar with two of the better dual-threat QBs in 2A football. McCrory running back Kaigen Rogo and Mount Ida slotback Jesse Lowery own breakaway speed. McCrory appears to have more team speed, but neither team is huge up front. Strength of schedule goes to McCrory from the 6-2A, which is 6-2 in the playoffs. See complete preview below.

LAST WEEK
Hootens.com picked six of eight games (75 percent) involving Class 2A teams. It has correctly picked 243 of 287 (85 percent) for the season.

WEEK 13 PLAYOFF PREDICTIONS (favored team in ALL CAPS followed by point spread)
TOP HALF OF BRACKET
No. 4 Hector at No. 1 RISON (6): Rison was challenged last week for the first time since beating Camden Harmony Grove by nine points Week 3. The Wildcats covered 93 yards last week in 10 minutes in the fourth quarter to rally past Gurdon 26-21. Rison converted three times on third down and three times on fourth down. Senior RB Bryson Marks also completed a 31-yard halfback pass on second-and-22 during the game-winning drive. Marks ran 33 times for 168 yards last week, upping his season total to 1,493 yards and 16 TDs behind Rison's best offensive line since 2010. Rison controlled the ball 31 minutes with 70 plays (64 rushing) that netted 279 yards with no turnovers against Gurdon. Rison had just five runs of 10 yards or more. Senior QB Seth Crouse has thrown 28 career TD passes, just one shy of the school record. Senior LB Gage Roberts and DT Josh Vick lead the Wildcats in tackles and tackles for loss, respectively. Rison has intercepted 12 passes this fall, returning six of them for TDs. Rison plays its 100th playoff game this week. The Wildcats are 68-31 all-time in the postseason, according to Rison historian Stan Sadler. Rison (8-2A champion) defeated Hector 38-30 in the second round of the 2014 playoffs by converting the game's only turnover into a late TD.

Hector (three time defending 4-2A champion) is 3-0 this year vs. the 8-2A with wins over Parkers Chapel (56-14), Strong (49-30) and Bearden (48-24). But Hector also had to rally last week, overcoming two turnovers and a tenacious Brinkley defense in a 28-20 win. Senior WR Jalen Ferguson, who caught five passes for 120 yards and a TD vs. Parkers Chapel, hauled in seven passes last week for 139 yards and two TDs vs. Brinkley. Ferguson made three catches over defenders, one for a TD and two more that set up TDs. Junior QB Tanner Gaines triggers a balanced offense for Hector. Gaines has completed 67 percent of his passes this fall for 1,959 yards and 31 TDs with two INTs. Gaines has rushed for 867 yards and a team-high 19 TDs. Senior RB Jacob Billingsley has rushed for a team-high 895 yards. Sophomore Jaden Graham has 37 receptions for 601 yards and seven TDs. Poor field conditions and a rainy forecast likely favor Rison.

No. 5 DES ARC (8) at No. 6 England: 5-2A champion England's first-team defense has allowed 56 points all season. Ten different Lions have double-digit tackles, led by junior Simeon Brooks and senior Zach Montgomery. Junior Brayden Brazeal has completed 70 percent of his passes for 2,558 yards and 38 TDs with no INTs. Senior Xavier Iverson and junior B.J. Thompson have combined for more than 70 receptions. England was challenged for the second time this year (topped Conway Christian 27-20 Week 6) last week in a 48-28 win over 4-2A member Mountainburg. England lost three fumbles and allowed 240 passing yards to Mountainburg, but the Lions gave up just 85 rushing yards.

And rushing is what Des Arc does extremely well. Its Double Slot features a line that averages 265 pounds per man. Senior Daylon Conway has rushed for 1,222 yards (8.4 ypc) and 12 TDs, and his brother, junior RB/LB Ontario Conway, has 588 yards and 102 tackles. Senior WB Colt Covington has rushed for 769 yards (8.6 ypc) and 10 TDs. Covington paces the Eagles with 24 receptions for 468 yards and six TDs. Covington also has almost 600 return yards. Senior DE Jacob Adams and Clayton Nickleson have recorded 10 and 11 sacks, respectively. The Eagles recorded 14 sacks vs. Walnut Ridge two weeks ago. In two playoff wins, Des Arc starters have scored 72 points and allowed none. Des Arc's lone loss came Week 2 at No. 3 McCrory 22-20.

BOTTOM HALF OF BRACKET
No. 3 Mount Ida at No. 2 MCCRORY (3): After a first-round bye, 6-2A champion McCrory walloped Hackett 49-6 last week, leading 42-0 at halftime. McCrory reaches the state quarterfinals for the third time in the past five years. Senior RB Kaigen Rogo ran 17 times last week for 204 yards and three TDs, topping 1,400 yards for the season. Senior QB Cade Campbell has passed for almost 1,000 yards, completing two of three passes last week for 67 yards and two TDs. Senior linebackers Campbell and Hunter Davis pace the Jaguars in tackles, while Rogo leads the team in interceptions. One lineman, senior LG/DT Chauncey Green (5-10., 245), plays both ways all the time. Sophomore RT/DE Jamond McCoy (6-3, 265) plays both ways about half the snaps.

7-2A champion Mount Ida beat Lafayette County last week (42-14) for the second time in three weeks. Senior QB T.J. Wilson completed five of six passes for 122 yards and a TD. Wilson has completed 55 of 84 passes (65 percent) for 1,224 yards and 23 TDs with three interceptions (all three INTs in playoffs). The heady Wilson triggers the Veer, carrying the football 64 times for 700 yards and 22 TDs. Senior Cody Robertson (6-1, 220) has rushed for 1,032 yards and 16 TDs. Senior Jesse Lowery has rushed for 670 yards and 11 TDs and caught a team-high 37 passes for 833 yards and 14 TDs. Senior LB Caleb Jones has made a team-high 85 tackles, while sophomore LB Cade Helms has 78 stops. Robertson has collected 60 tackles and six interceptions. Watch highlights of McCrory's Week 12 win over Hackett here.

No. 8 HAZEN (2) at No. 7 Conway Christian: Conway Christian just ended three-time defending state champ Junction City's 16-game postseason win streak by winning its fourth playoff game in just eight years of varsity football. Senior QB Jaykob Henry completed 28 of 48 passes for 355 yards and four TDs against a Junction City defense that had allowed just 66 passing yards per game. Henry has passed for 3,328 yards and 47 TDs this year. One 5-2A coach calls Conway Christian senior WR Jon Mark Wood "the best receiver in the state." Wood caught six passes for 109 yards and three TDs at Junction City, giving him 934 yards and 15 TDs for the year. Junior WR Seth Smith has 66 receptions for 1,431 yards and 21 TDs. Junior Will Jackson kicked two clutch field goals (his first of the year) of 24 and 28 yards at Junction City in the 41-36 triumph. Resilient Conway Christian trailed 14-0 early and rallied from behind four times during the game.

While Conway Christian piled up 392 yards and 41 points at Junction City, it gave up 392 yards to Junction City junior RB C.J. Johnson, which broke the JCHS single-game rushing record. Hazen senior RB Logan Penn reached 2,001 yards rushing for the season last week at Cross County where the Hornets won 23-19. Senior linemen Donovan Gurley (6-1, 320) and Khalid Mills (6-0, 220) not only paved the way for Penn's 186 yards and QB Drake Ingle's 113 yards, they wreaked havoc on defense. Mills and Gurley recorded 13 and 12 tackles, respectively. Defending state runner-up Hazen's suspect secondary has improved lately, and the ball-hawking Ingle likely moves back to the secondary this week.