Class 2A Week 6 Rankings, Notes & Picks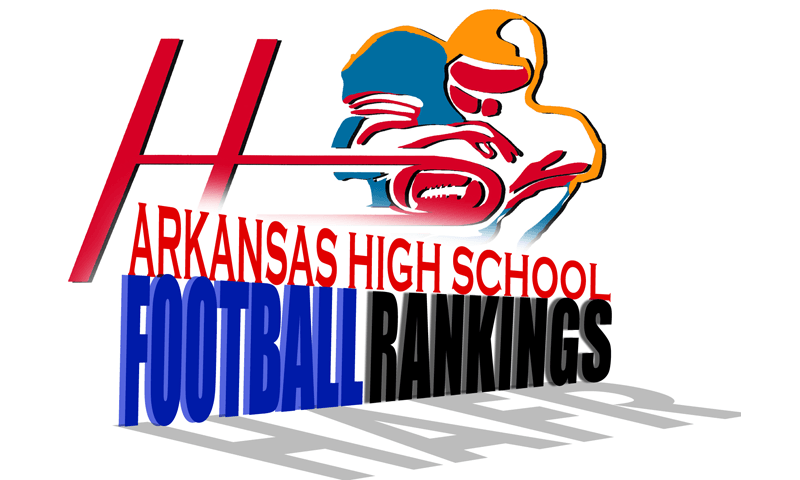 Hootens.com Rankings
Class 2A, Week 6, 2016
Copyright Hooten Publishing, Inc.
1. England (5-0)
2. Hector (5-0)
3. Danville (5-0)
4. Mount Ida (5-0)
5. Hampton (5-0)
6. Des Arc (4-1)
7. C. Harmony Grove (2-3)
8. Conway Christian (4-1)
9. Bearden (2-2)
10. Rison (3-2)
11. Earle (3-2)
12. Hackett (5-0)
13. E.  Poinsett County (4-1)
14. Cross County (4-1)
15. Parkers Chapel (4-1)
16. Palestine-Wheatley (5-0)
17. Foreman (4-1)
18. Quitman (5-0)
19. Carlisle (2-3)
20. Dierks (2-3)
21. McCrory (2-3)
22. Mountainburg (3-2)
23. Marked Tree (2-3)
24. Augusta (2-3)
25. Murfreesboro (2-3)
26. Lavaca (2-3)
27. Woodlawn (3-1)
28. Salem (3-2)
29. Mineral Springs (2-3)
30. Lafayette County (1-4)
31. Hazen (1-4)
32. Brinkley (2-3)
33. Magnet Cove (1-4)
34. Cutter M. Star (2-2)
35. Clarendon (1-4)
36. Poyen (1-4)
37. Strong (1-4)
38. Spring Hill (1-4)
39. Bigelow (1-4)
40.  J.C. Westside (1-3)
41. Magazine (3-2)
42. Western Yell County (1-4)
43. Decatur (0-4)
44. Mountain Pine (0-4)
45. Rector (0-3)
46. Midland (0-5)
47. Marvell (0-4)
 
GAME OF THE WEEK
No. 15 Parkers Chapel at No. 9 Bearden
A year ago, Parkers Chapel rallied from behind to beat Bearden for the first time in school history. Senior running back Dezmon Jackson and junior QB A'monte' Harris fuel PC's Single Wing this year. Harris and junior Canon Morgan form one of the better cornerback tandems in the league. No. 9 Bearden was off last week after taking down rival Rison Week 4 by scoring three touchdowns on fourth-down plays. Dual-threat junior QB Tyler Berry ran for 118 yards and a TD vs. Rison and passed for another TD.

LAST WEEK
Hootens.com correctly picked 21 of 23 games (91 percent) involving Class 2A teams. Hootens.com is 124-31 (80 percent) for the season.

WEEK 6 PREDICTIONS (favored team in CAPS followed by point spread)
3-2A
Rector at EARLE (45): Earle junior QB Gerry Bohanon on his way to passing for 2,000-plus yards and running for 1,000-plus. Bohanon completed 13 of 22 passes last week for 422 yards and three TDs in a 41-point blowout of short-handed (due to suspensions) Marked Tree. Earle's Joshua Burton caught six of those passes for 211 yards and three TDs. Junior tackle Cordell Chase paced Earle with 15 tackles.
MARKED TREE (28) at Midland: Due to multiple one-game suspensions, Marked Tree had little chance last week in a 49-8 loss to Earle. Midland has won two games in 2.5 years of varsity football. Its best opportunity this year comes Week 10 at winless Rector.
Salem at CROSS COUNTY (12): Cross County has outscored Salem 68-0 over the past two years.
East Poinsett County at DES ARC (20): No. 13 EPC travels to 6-2A front-runner and No. 6 Des Arc, which just delivered its most compete game of the season, a 30-point blowout of Augusta. Des Arc starters did not commit a turnover and had just one penalty. Senior Ontario Conway rushed for 161 yards, while senior LB Isaiah Williams (77 tackles this fall) racked up 17 stops. EPC senior QB Chanc Gray ran for two TDs and completed four of eight passes for 102 yards and a TD in a 40-6 drubbing of Midland.

4-2A
MOUNTAINBURG (22) at J.C. Westside: Mountainburg took advantage of six turnovers and a depleted Lavaca roster last week in a 34-7 win. Moutainburg started seven drives on Lavaca's side of the field. Senior fullback Shane Rye and junior tailback Robert Roxin ran for 70 yards apiece and combined for three TDs.  Senior strong safety Jaden Carver led the Dragons with nine solo tackles and a fumble recovery.
HACKETT (34) at Decatur: In his first varsity start, sophomore QB Brady Hester completed three of five passes last week for 145 yards and three TDs in a 34-6 win over Western Yell County. Classmate Pacey McBride caught all three of those TD passes, and another sophomore, Cooper Shipman, ran for 100 yards on nine carries. Hackett's first- and second-team defenses shut out WYC.
DANVILLE (38) at Magazine: No. 3 Danville rolled up 450 yards offense and held J.C. Westside to 100 yards a week ago. Senior LB Chris Thurman continues to punish ball-carriers, but he also carried the football 12 times last week for 96 yards and two TDs.
LAVACA (18) at Western Yell County: Lavaca falls 14 spots in the rankings after a pair of key two-way starters transferred last week for non-football reasons. Two more injured players also did not play in the 34-7 loss to Mountainburg. Junior FB Cody Harris (ankle) and junior QB Garrett Eck (shoulder) are questionable this week. Lavaca committed six turnovers vs. Mountainburg, allowing the Dragons to start seven of their 12 drives on Lavaca's side of the field.

5-2A
ENGLAND (14) at Conway Christian: No. 8 Conway Christian could not keep up at No. 2 Hector last week, giving up 480 yards and 23 first downs in a 44-24 loss that was 32-10 at halftime. Sophomore QB Jacob Wood completed 16 passes to five different receivers but was intercepted twice. Senior WR Seth Smith caught six passes for 117 yards and a TD and returned a kickoff 70 yards for a TD. Top-ranked England destroyed Bigelow 63-0 last week, its third consecutive shutout. Senior LB Spencer Apel paces an England defense with 31 tackles. Leading rusher, senior Malik Coleman (395 yards, six TDs), averages 7.5 yards per carry. Senior Marc Westbrook (418 yards, five TDs) paces three receivers with double-digit receptions. Junior Darrius Clarkson averages a team-high 125 all-purpose yards per game.
Quitman at MAGNET COVE (8): Led by an improving secondary, end Brandon Stovall and noseguard Austin Gage, Magnet Cove shut down Poyen 20-7 last week.  Quitman had to rally past Cutter Morning Star with senior QB Trey McGhee running 49 yards for the winning TD in the fourth quarter. Quitman junior D-tackles Hayden Gadberry and Sonny Heaver are hard to move, and classmate Wyatt Virgil turned in a dominating performance last week at center.
Poyen at CUTTER M STAR (12): Poyen really struggling to move the football with key injuries at QB, running back and receiver. Sophomore Colton Smith (knee), Poyen's leading receiver, is the fifth Indian this fall to endure a season-ending injury. Cutter Morning Star junior RBs James Butler and Emilio Arteago have rushed for a combined 740 yards and eight TDs. CMS has 907 team rushing yards and 13 TDs this fall. 
HECTOR (42) at Bigelow: Hector senior QB Tanner Gaines upped his game a week ago in a showdown with Conway Christian, completing 19 of 24 passes (79 percent) for 207 and three TDs. Gaines also ran for a game-high 237 yards and three TDs in the 44-24 win. England shut out Bigelow 63-0 last week.

6-2A
Marvell at PALESTINE-WHEATLEY (30): No. 16 P-W writes another chapter in one of the bigger turnaround stories in 2A football. With five wins, the Patriots have already secured their best record since going 9-3 and winning a share of a league title in 2004.
CARLISLE (8) at Hazen: This Highway 70 rivalry won't determine the 6-2A title with Hazen notching its first win of the season last week, 24-20 over Brinkley. Three weeks ago, Carlisle was upset at Augusta, lost a heartbreaker Week 4 at Des Arc and handled Marvell last Friday. In the series, Hazen hammered Carlisle 51-20 last year and 38-0 in 2014 after Carlisle blew out Hazen late in the 2013 game, 40-12. Hazen beat Carlisle 16-14 in 2012 when the teams shared the 6-2A title. In 2009, Hazen beat Carlisle 26-18 in three overtimes to claim its first conference title since 1985. Carlisle has dominated this series, winning 22 times since 1988.
MCCRORY (6) at Brinkley: Defending state champion McCrory put up more than 200 yards offense last week in a 8-0 loss to Palestine-Wheatley but could not score on two trips inside the P-W 10-yard line. McCrory fumbled five times and threw a interception.
AUGUSTA (28) at Clarendon: Augusta and RB Devin Taylor should get untracked after the junior managed less than 70 yards last week in a 38-8 loss to Des Arc. Junior QB Elijah Nevels is one of the faster players in the 6-2A. Clarendon lost promising junior RB Cedric Parker to a likely career-ending knee injury Week 3 that required seven hours of surgery in the first of multiple surgeries.
E. Poinsett County at DES ARC (20): No. 13 EPC travels to 6-2A front-runner and No. 6 Des Arc, which just delivered its most compete game of the season, a 30-point blowout of Augusta. Des Arc starters did not commit a turnover and had just one penalty. Senior Ontario Conway rushed for 161 yards, while senior LB Isaiah Williams (81 tackles this fall) racked up 17 stops. EPC senior QB Chanc Gray ran for two TDs and completed four of eight passes for 102 yards and a TD last week in a 40-6 drubbing of Midland.

7-2A
Lafayette County at FOREMAN (10): No. 17 Foreman's Flexbone piling up gaudy rushing numbers, such as 644 yards on 61 carries last week in a 56-41 win over Dierks.  Senior QB Tucker Hall (529 yards, seven TD) and fullback Kolton Moore (733 yards, nine TDs) and 4.5 sophomore Kyren Batey (384 yards, five TDs) run behind an O line that has improved weekly but might miss senior center Zach Spring (knee) this week.
Spring Hill at MOUNT IDA (35): No. 4 Mount Ida mashed Murfreesboro 50-20 last week with 371 rushing yards, five of six conversions on third down, no turnovers and just 50 yards in penalties. Mount Ida never punted and likely won't have to this week.  
DIERKS (3) at Mineral Springs: Dierks has given up a lot of yards and points in its three losses to Gurdon 41-28, Fouke 45-41 and Foreman 56-41. Mineral Springs has allowed big numbers, too, but managed only 14 points against Fouke, eight at Centerpoint and 18 at Mount Ida, all losses.
MURFREESBORO (2) at Mountain Pine: Mountain Pine forfeits to Murfreesboro due to a lack of healthy bodies.

8-2A
Parkers Chapel at BEARDEN (8): See hootens.com Game of the Week.
C. HARMONY GROVE (6) at Woodlawn: No. 7 C. Harmony Grove is 0-4 this fall on the new-and-improved Bill Manning Field, where more than 2,000 fans watched Hampton rally last week for an emotional 36-27 win.  Harmony Grove senior QB Nathan Whitley completed 10 of 32 passes for 150 yards and three TDs with three interceptions. Sophomore WR Kentrell Hill caught five passes for 102 yards and two TDs. He has eight TD receptions this year. Junior RB Jordan Hicks (ankle) missed the second half vs. Hampton after rushing for 114 yards in the first half. Woodlawn senior QB Dalton Rissinger triggers the Wing T with senior slot Trevor Monk providing a legitimate breakaway threat.
Strong at HAMPTON (15): An emotional crash would be predictable for Hampton after watching varsity assistant coach Jorre McMahan collapse and die on the practice field Wednesday (Sept. 28), winning an emotional game (36-27) last Friday at Camden Harmony Grove and then attending McMahan's funeral Saturday. Or his passing may spur the Bulldogs to their first league title since 2001. A week ago, sophomore Rylan Turner shut down Harmony Grove sophomore receiver Kentrell Hill with three interceptions. Hampton senior athlete Monta' Thomas rushed for 140 yards and three TDs, bringing his season rushing total to 714 yards (14.6 ypc) and 12 TDs.
RISON is open.