Class 2A/8-Man Week 10 Rankings, Notes & Picks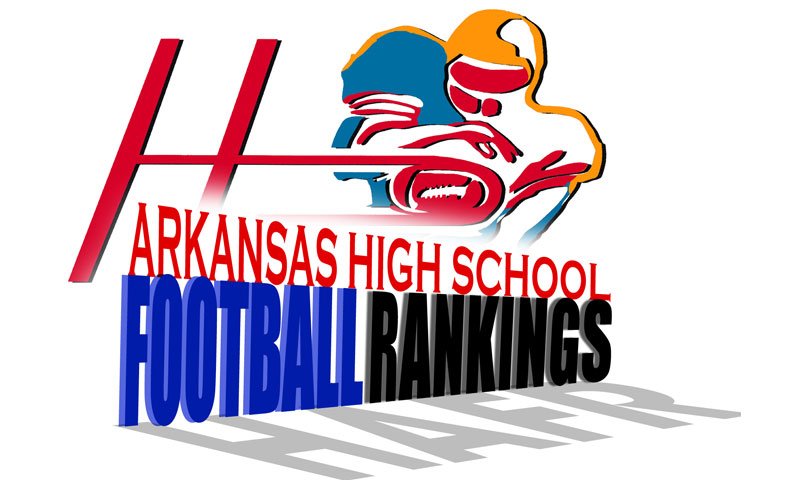 Hootens.com Class 2A Rankings

Week 10, 2022
Copyright Seventy Sevens Publishing
1. Hazen (8-0)

2. Mount Ida (7-1)
3. Bigelow (8-1)
4. Carlisle (8-0)
5. Dierks (8-1)
6. Marked Tree (8-1)
7. Earle (6-3)
8. Hector (6-3-1)
9. Des Arc (5-3)
10. EPC (7-2)
11. Episcopal (6-3)
12. Conway Christian (6-3)
13. Mineral Springs (6-3)
14. Clarendon (5-4)
15. Poyen (5-5)
16. England (4-5)
17. Murfreesboro (4-5)
18. McCrory (2-7)
19. Hampton (3-6)
20. Magazine (3-5)
21. Mountainburg (2-6)
22. J.C. Westside (2-7)
23. Cross County (2-6)
24. Bearden (1-8)
25. Lafayette County (0-9)
26. Baptist Prep (0-9)
27. Foreman (0-9)
28. Marianna (0-8)
29. Decatur (0-9)
LAST WEEK
Hootens.com correctly predicted 11 of 14 games (79 percent) involving Class 2A teams and 124 of 156 (79 percent) for the season.
WEEK 10 PREDICTIONS (Favored team highlighted in yellow and ALL CAPS)
HOOTENS.COM GAME OF THE WEEK
NO. 1 HAZEN (8-0, 5-0) at No. 4 Carlisle (8-0, 5-0): This is a matchup between Class 2A's two remaining undefeated teams, and the winner earns the No. 1 seed out of 4-2A.
Hazen crushed Bearden 60-0 last week, but all-state QB Luke King was ejected in the second half and will miss the first half of this week's game. King passed for 145 yards and 3 touchdowns before his ejection. Junior playmaker Justin Schlenker (6 tackles, 2 interceptions) hauled in a 60-yard TD reception, rushed for another, returned a punt 80 yards for a score, and returned an interception 29 yards for a TD. Junior RB Braylan Anderson (10-154 rushing, 2 TDs) and Kolton Tosh (9 tackles) were also major contributors.
Carlisle beat England 48-22. All- state RB Jason Sullivan (1,770 rushing yards, 32 TDs) rushed for 331 yards and 4 TDs. Junior QB/LB Holden Jones threw for 47 yards and rushed for 46 yards and a score. Junior Luke Petrus picked up his sixth sack and his ninth TFL of the season in the win. The Hornets put up 70 points against the Bison last year.
1-2A
BIGELOW (8-1, 5-0) at Decatur (0-9, 0-5): Bigelow won its second conference title in 3 years with last week's 38-7 win over Conway Christian. Junior QB Rhett Neumeier (12-17 passing, 208 yards, 3 TDs) and senior Bennett Johnson (4-102 receiving, 1 TD; kick return TD) led the offense. The Panthers' defense held the Eagles to 60 yards and collected 9 sacks. Sophomore Braeden Winningham was responsible for 5 of the sacks, setting the school's single-game sack record. Jayden Dunlap and Carter Alexander contributed 11 tackles each. Decatur lost to J.C. Westside 40-0 last week.
Magazine (3-5, 2-3) at CONWAY CHRISTIAN (6-3, 4-1): Conway Christian's 4-game winning streak ended with a 31-point loss to Bigelow. Conway Christian is still in line for a favorable playoff draw. The Magazine Rattlers were open last week.
J.C. Westside (2-7, 2-3) at MOUNTAINBURG (2-6, 1-4): Neither team is in playoff position, but the winner will finish ahead of the other in the conference standings. 
HECTOR (6-3-1, 4-2) is open.

2-2A

E. Poinsett County (7-2, 4-2) at MARKED TREE (8-1, 5-1): Coach Waylon Dunn's Marked Tree Indians, picked to finish fifth in the conference by coaches, are tied for first place with Des Arc in the 2-2A. Senior RB LaRay Brown (11-123 rushing, 1 TD), Jaylen Bradley (8-83 rushing, 2 TDs) and sophomore QB Kenyon Carter (2 rushing TDs, 1 passing) led the Indians over Cross County. Sophomore Jonah Walker (114 tackles on the season) generated 16 tackles, while J.J. Risper picked up 13. The Warriors of EPC lost 52-50 to No. 9 Des Arc in overtime. Junior all-conference RB Dennis Gaines (41-224 rushing, 4 TDs) and junior Cooper Argo (2 TD receptions) led the Warriors.
DES ARC (5-3, 5-1) at McCrory (2-7, 2-4): First-year Coach Brandon Barbaree and his Des Arc Eagles will clinch their third conference title in four years with a win on Friday. The Eagles knocked EPC out of a first-place conference tie with an OT win. All-state FB Jack Kearby (175 rushing, 2 TDs), senior RB Trevion Reed (96 rushing yards, 1 TD) and junior Cache Flanagan (69 yards, 3 TDs) led the offense. Des Arc also got a kick-return TD from Daviyon Bell. Brady Boudreaux led the team with 18 tackles, while Flanagan made 11 stops. McCrory beat winless Marianna 48-0 for its second win. Sophomore playmaker Leevi Tucker (3 tackles, 2 TFL, 2 sacks) rushed for 169 yards and a TD, while Junior QB Reece Rushing ran for a 4-yard TD. Clay Hollowell (4 tackles, 1 TFL, 1 sack) and Brayden Scarborough (3 tackles, 1 interception) made plays on defense.
Cross County (2-6, 1-5) at EARLE (6-3, 4-2): Earle has won 4 in a row, the latest victory 46-38 over Clarendon. Senior QB Tyrome Hurst III (2,913 total yards, 22 TDs) threw for 320 yards and 4 TDs and ran for another. Keymar Moore (12 solo tackles) caught 2 TD passes, while junior Joseph McVay (168

reception yards, 2 TDs) and B.J. Powell (125 rushing yards) moved the ball up and down the field. Earle also moved up 7 freshmen from this year's undefeated junior high conference champion team. Cross County lost 44-6 to No. 6 Marked Tree last week.
Marianna (0-8, 0-6) at CLARENDON (5-4, 3-3): Clarendon tries to end a 2-game losing streak. Senior RB Tranell Black (1,697 rushing yards) rushed for 224 yards and 3 TDs in last week's loss to Earle. Senior LB Braylon Hampton led the defense with 9 tackles. Marianna lost to reigning state champion McCrory, 48-0.

3-2A

MOUNT IDA (7-1, 5-0) at Dierks (8-1, 5-0): This game decides the conference championship. Mount Ida aims for its first league title since 2017. The Lions rushed for 420 yards in last week's 56-6 win over Foreman. Senior RB Jacob Woodfield (13-148 rushing, 3 TDs), Drayton Standridge (107 rushing yards) and Lane Nolan (100 rushing yards) gained yards behind an offensive line that has been playing well, Coach Michael White says. Chandler Perkins hit 8 of 8 extra-point attempts. Dierks, looking for its third consecutive conference title, has had two weeks to prepare. The Outlaws have been battling injuries over the past few weeks, including one to all-state performer Eli Sharp, who suffered a possible season-ending injury two weeks ago on the second play of the Poyen game.
MINERAL SPRINGS (6-3, 3-2) at Murfreesboro (4-5, 2-3): Coach Jason Hathcock's Mineral Springs Hornets are coming off a 50-6 win over Poyen. "We finally played a good game again," Hathcock says. "I think we are hitting a second wind at the right time." Sophomore QB Evan Erwin (111 passing, 2 TDs), K.J. Hayes (201 rushing yards, 1 TD), K.T. Thomas (76 rushing yards, 1 TD), Jace Amerson (20 rushing yards, 2 TDs) and Javeon Fricks (72 reception yards, 2 TDs) contributed on offense. Thomas, D.K. Piggee and Ramahj Ware contributed 8 tackles a piece. Jericho Gamble (3 tackles) recovered a fumble and returned it for a score. Murfreesboro edged Lafayette County 28-22 behind junior RB Ja'Marion Conway (20-103 rushing, 2 TDs) and sophomore DB Cash Lowery (8 tackles) returned an interception 80 yards for a TD.
LAFAYETTE COUNTY (0-9, 0-5) at Foreman (0-9, 0-5): The victor of this game gets its first win of the season and the loser finishes last in the conference. Lafayette County lost by 7 points to Murfreesboro last week. Junior Jaden Stewart caught 3 passes for 161 yards. Senior Calan Sanders logged 12 tackles. Foreman's lost 56-6 to No. 2 Mount Ida.
POYEN (5-5, 3-3) is open.
4-2A

Baptist Prep (0-9, 0-5) at EPISCOPAL (6-3, 3-2): The Episcopal Wildcats, picked to finish sixth in the conference by coaches, clinched a third-place conference finish with a 42-0 win over Hampton. Senior QB Gray Lee (5-10 passing, 109 yards, 1 TD) and senior Jack Harbour (4-81 receiving, 1 TD; 45 rushing, 1 TD) and freshman RB Kollin Robinson (164 rushing yards, 2 TDs) sparked the offense. Elijah Mason intercepted 2 passes, returning one 100 yards for a TD. Jakeb Tritt returned another interception 57 yards. Baptist Prep was idle last week.
ENGLAND (4-5, 2-4) at Hampton (3-6, 2-3) on Thursday: This matchup could determine which team will be playing next week in the playoffs. England has lost 4 of its last 5 games and is coming off a 48-22 loss to No. 4 Carlisle. Hampton, on a three-game losing streak, currently holds the fourth spot in the conference and must win on Friday to stay there. Junior Bulldog Luke Ferguson collected 5 TFL in last week's loss to Episcopal.

BEARDEN (1-8, 1-5) is open.

Hootens.com 8-Man Rankings

Week 10, 2022
Copyright Seventy Seven's Publishing
AAA SANCTIONED

1. Mountain Pine (9-0)
2. Woodlawn (7-1)
3. Spring Hill (7-2) 
4. Izard County Consolidated (6-2)
5. Rector (5-2)
6. Brinkley (5-3)
7. Strong (4-3)
8. Marvell (2-4)
9. Midland (2-5)
10. KIPP Helena  (1-3)
11. Hermitage (1-5)
12. Dermott (0-4)
UNSANCTIONED TEAMS

1. Mountain View (9-0)
2. Fountain Lake (7-2)
3. Subiaco Academy (5-4)
4. Genoa Central (5-4)
5. Cedar Ridge (4-4)
6. Marshall (2-7)
7. Rose Bud (1-6)
8. Cutter Morning Star (0-7)
9. Parkers Chapel (0-8)
LAST WEEK

Hootens.com correctly predicted 4 of 6 games (67 percent) involving 8-Man teams and 63 of 77 (82 percent) for the season.

WEEK 10 PREDICTIONS (Favored team highlighted in yellow and ALL CAPS)

HOOTENS.COM  GAME OF THE WEEK (Club team championship game)

FOUNTAIN LAKE (7-2) at Mountain View (9-0) Mountain View won 30-27 when the teams met in the regular season. Mountain View stuck with the ground game, rushing for 323 yards, in a 34-18 semifinal victory over Genoa Central. Dual-threat QB Drew Shelton led the team in rushing (133 yds, 2 TD) while also completing 6 of 7 passes for 60 yards. SR WR Kenner Gray (2-46 receiving, 1 TD) and senior RBs Trampas Stubbs and  Levi Rorie combined for 190 rushing yards, limiting possessions for Genoa Central. 
Fountain Lake made a QB change during its loss to Mountain View, and it has paid dividends. Sophomore QB Destyn Fields has thrown for 200 yards per game and 8 TDs in his 3 starts, allowing senior Abe Rose to make plays in space as a slot receiver and RB (501 all-purpose yards and 5 TDs). No matter who is at QB, all eyes will be on electrifying senior Juan Diggs, who has scored 20 TDs for the Cobras this season. 
AAA SANCTIONED GAMES
WOODLAWN (7-1) at Spring Hill (7-2) Spring Hill spent its bye week working on fundamentals and rehabbing injuries. "The bye hit at a perfect time for our program," Coach Greg Smith said. Woodlawn defeated Marvell 40-20 last. The winner of this game will control the No. 2 seed in the 8-Man South.
Parkers Chapel (0-8) at STRONG (4-3) Parkers Chapel looks for its first win; Strong fell 42-6 to Mountain Pine last Friday.
Dermott (0-4) at MOUNTAIN PINE (9-0) Mountain Pine rushed for 357 yards in its 42-6 win over strong.  Dermott fell 42-14 to Hermitage.
KIPP Delta (1-3) at RECTOR (5-2) Rector secures a No. 2 playoff seed with a win. KIPP Delta received a forfeit win when Augusta folded last Tuesday.
Hermitage (1-5) at MARVELL (2-4) Hermitage beat Dermott 42-14 for its first win. Marvell is averaging 24 points over the past 3 games.