Class 4A Week 10 Rankings, Notes & Picks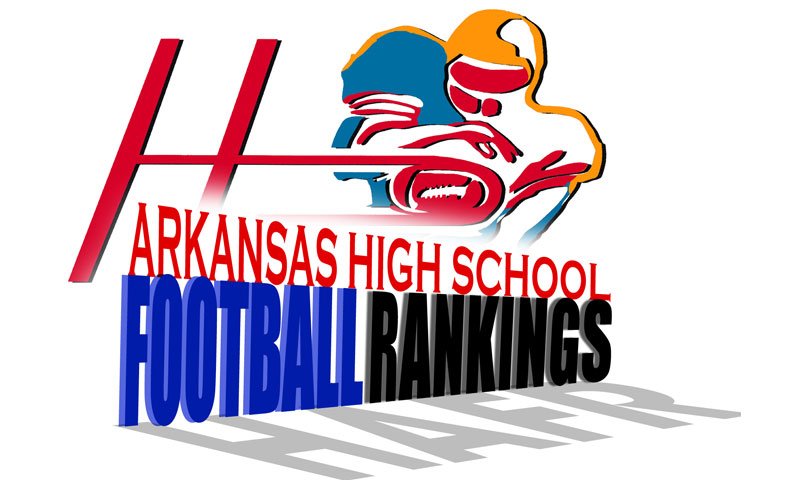 Hootens.com Rankings
Class 4A, Week 10, 2016
Copyright Hooten Publishing, Inc.
1. Nashville (9-0)
2. Warren (9-0)
3. Prairie Grove (9-0)
4. Joe T. Robinson (8-1)
5. Pea Ridge (8-1)
6. Shiloh Christian (8-1)
7. Gosnell (8-1)
8. Dardanelle (7-2)
9. Hamburg (6-3)
10. Ashdown (6-3)
11. Pocahontas (7-2)
12. Mena (6-3)
13. Dumas (7-2)
14. Booneville (5-4)
15. Heber Springs (5-4)
16. CAC (7-2)
17. Stuttgart (6-3)
18. Ozark (5-4)
19. Southside Batesville (6-3)
20. Dover (7-2)
21. Gravette (5-4)
22. Malvern (5-4)
23. Trumann (6-3)
24. West Helena (5-4)
25. Pottsville (4-5)
26. Arkadelphia (4-5)
27. Highland (5-4)
28. Waldron (5-4)
29. Crossett (3-6)
30. Fountain Lake (2-7)
31. Monticello (3-6)
32. Star City (3-6)
33. Jonesboro Westside (5-4)
34. Riverview (3-6)
35. Cave City (3-6)
36. Huntsville (3-6)
37. Lincoln (3-6)
38. Brookland (3-6)
39. Dollarway (1-7)
40. Lonoke (2-7)
41. Berryville (3-6)
42. Gentry (2-7)
43. Bauxite (0-9)
44. DeWitt (0-9)
45. Baptist Prep (0-9)
46. West Fork (1-8)
47. Subiaco Academy (0-9)
48. Harrisburg (0-9)

HOOTENS.COM GAME OF THE WEEK
No. 6 Shiloh Christian at No. 5 Pea Ridge
These teams are a combined 16-2, with each losing to Prairie Grove (Shiloh Christian lost 45-15 Week 6, Pea Ridge lost 42-21 Week 7). The winner gets the No. 2 playoff seed and could travel to No. 1 Nashville in the second round. The loser finishes as the No. 3 seed and could travel to Heber Springs in the second round.

Shiloh Christian outscores its opponents by an average of 40-11. Senior quarterback Connor Reece has completed 132 of 222 passes (60 percent) for 2,193 yards and 25 touchdowns, with just three interceptions. Senior Broc Berus has 65 carries for 528 yards and 11 TDs, while Jaret Russ has emerged the past three games with 23 carries for 277 yards (12 yard per carry) and five TDs. Five Saints have at least 20 catches, including Berus (20 catches, 447 yards and five TDs) and Russ (23 catches, 333 yards and four TDs).

Pea Ridge counters with a stout rushing attack that averages 214 yards per game. First-year coach Stephen Neal and offensive coordinator Crosby Tuck kept the run-based offense that Pea Ridge rode to 11 wins last season. Tuck was Shiloh Christian's offensive coordinator last season. Blackhawk senior Zaine Holley has 149 carries for 919 yards and 11 TDs this year, while junior Drew Winn has 53 carries for 683 yards and 11 TDs. Junior QB Jakota Sainsbury has completed 74 of 130 passes for 1,144 yards and 13 TDs. "They are extremely explosive," Shiloh Christian coach Jeff Conaway says. "They can score any time." Senior linebacker Duncan Truesdell has 58 tackles.

TV SHOW
Hooten's Arkansas Football TV show airs on KATV (Channel 7) at 10:30 a.m. Saturday's this fall.

LAST WEEK
Hootens.com correctly predicted 23 of 24 games (96 percent). For the season, Hootens.com has predicted 234 of 274 games (85 percent).

WEEK 10 PREDICTIONS  (favored team in CAPS followed by point spread)
1-4A
Shiloh Christian at PEA RIDGE (3): Hootens.com Class 4A Game of the Week.
HUNTSVILLE (13) at Berryville: Huntsville locks up its first playoff spot since 2009 with a victory. Berryville gets in with a win and Lincoln loss to Prairie Grove. Huntsville has beaten Berryville the past two years by a combined 57-6. Huntsville trailed Pea Ridge 12-0 at halftime last week.
Gentry at GRAVETTE (17): Gravette is the No. 4 seed and travels to Pocahontas in the first round. The Lions didn't score in last week's 37-point loss at Shiloh Christian and were held to no gain or negative yardage on 26 of their first 40 snaps. Gentry has lost six straight after starting the season with a 2-1 record.
PRAIRIE GROVE (28) at Lincoln: Lincoln makes the playoffs with a win and some help from Berryville. Prairie Grove is the conference champion, No. 1 seed regardless of the outcome. The Tigers (winners of three of the past four 1-4A titles) have homefield advantage throughout the playoffs.

2-4A
RIVERVIEW (7) at Lonoke (Thurs.): Neither can make the playoffs. Riverview has never been as a member of Class 4A (went five times in Class 3A), while Lonoke had been four straight times before this year. Lonoke beat Baptist Prep 33-7 in Week 5, while Riverview beat Baptist Prep 6-0 in Week 8.
Stuttgart at CAC (3): The winner gets at least the No. 2 playoff seed, and possibly No. 1 seed depending on Heber Springs' outcome against West Helena. Stuttgart could tumble to the No. 4 seed with a loss and Southside Batesville victory. Stuttgart lost at Heber Springs Week 5 by 27 points, and the next week CAC lost to Heber Springs 38-31 in double overtime. CAC senior QB Noah Evans threw three first-quarter TDs in last week's 28-point win at Baptist Prep. The Mustangs led 28-0 in the first quarter. Stuttgart QB Michael Smith threw four TD passes in last week's 29-point win over nemesis Lonoke.
West Helena at HEBER SPRINGS (6): West Helena has lost consecutive games and will finish as the No. 5 seed. Heber Springs earns the No. 1 playoff seed and a share of its first conference title since 2011 with a win. West Helena QB Jordan Watson ran for two TDs and threw a pair of TD passes in last week's nine-point loss to Southside Batesville.
Baptist Prep at SOUTHSIDE BATESVILLE (21): Southside Batesville qualifies for the playoffs for the first time in school history after impressive wins the past two weeks over league-leader Heber Springs and playoff team West Helena by a combined 13 points. Senior QB Josh Millikin accounted for four TDs (two rushing, two passing) last week at West Helena. Winless Baptist Prep scores eight points per game.

3-4A
Brookland at CAVE CITY (5) (Thurs.): Neither team makes the playoffs. Cave City lost to Highland and Trumann the past two weeks by a combined 32 points, while Brookland lost to those two teams by 42 points.
GOSNELL (28) at Harrisburg (Thurs.): Gosnell is the league champion (third title in four years) and No. 1 seed. The Pirates host either Berryville, Huntsville or Lincoln in the first round. Gosnell rallied by Jonesboro Westside last week after trailing 14-6 in the second quarter. The Pirates ran for 238 yards and three TDs. Winless Harrisburg gets outscored 48-8 weekly.
Trumann at HIGHLAND (3): The winner gets the No. 3 seed, loser the No. 4 seed. Highland failed to score in the fourth quarter of last week's 28-point loss to Pocahontas. Trumann junior fullback Cade Gartman has 1,441 yards and 18 TDs this year.
POCAHONTAS (11) at Jonesboro Westside: Both are locked into playoff seeds regardless of the outcome. Pocahontas is the No. 2 seed, while No. 5 seed Jonesboro Westside is the playoffs for a school-record fifth straight time. Pocahontas senior running back Barkley Sorg ran for a pair of TDs in last week's 40-12 win at Highland. Jonesboro Westside led Gosnell 14-6 early in the second quarter last week, but failed to score again in a 14-point setback.

4-4A
Subiaco Academy at BOONEVILLE (35): Booneville finishes as either the No. 1 or No. 2 seed, depending on the outcome of Dardanelle at Waldron and Dover at Ozark. The youthful Bearcats (usually start 15 underclassmen) whipped West Fork 42-0 last week. Senior fullback Caleb Draper ran for 173 yards at West Fork. Winless Subiaco Academy gives up 47 ppg.
DARDANELLE (21) at Waldron: Dardanelle might have a letdown after winning the past two weeks by a combined 14 points. But the Sand Lizards can win their third straight outright title with a victory. The Sand Lizards trailed Ozark 13-10 in the third quarter last week, before junior QB Elyas Carter ran 6 yards for the winning TD with 3:20 left. Waldron snapped a 43-game losing streak in Week 1, but the Bulldogs need mucho help to make the playoffs (must win and/or Pottsville lose to West Fork).
Dover at OZARK (7): Ozark finishes as the No. 2, 3 or 4 playoff seed. The Hillbillies led Dardanelle by three points in the second half last week, but gave up a late TD. Dover started the season with a 5-0 record before losing to Booneville and Pottsville by a TD each. The Pirates finish with the No. 3, No. 4 or No. 5 seed.
West Fork at POTTSVILLE (28): Pottsville makes the playoffs with a victory and Waldron loss. The Apaches annihilated Subiaco Academy by 47 points last week. West Fork's only victory was a 28-0 triumph over Subiaco Academy Week 4.

7-4A
Fountain Lake at ASHDOWN (9): Fountain Lake makes the playoffs if it wins and Arkadelphia beats Malvern. Ashdown probably finishes as the No. 3 seed. The Panthers played their worse game of the season last week, getting mercy-ruled at Joe T. Robinson. Junior cornerback Ladarius Bishop and running back/linebacker Tre Green were both injured early last week but cleared for Fountain Lake. Bishop has intercepted one pass and blocked two field goals this year, while generating 462 yards (81 rushing, 381 receiving). Green has rushed for 662 yards and six TDs and caught 20 passes for 387 yards and two TDs. "We are at fork, and we'll either take the Robinson loss as a wake-up call, or we'll crumble," Ashdown coach Matt Richardson says.
Arkadelphia at MALVERN (7): The winner probably finishes as the No. 5 seed (Arkadelphia could win and get left out). These teams have split the past two meetings, with Malvern winning by 13 points in 2014 and Arkadelphia notching a seven-point win a year ago. Malvern senior running backs Jacquez Lock (43-yard TD) and Devin Shaw (85-yard TD) both broke long TD runs last week at Nashville.
NASHVILLE (35) at Bauxite: Nashville wraps up its fifth perfect regular-season since 2004. The Scrappers have secured the league championship (fourth in five years) and No. 1 seed. They'll be at home in the playoffs through at least the quarterfinals. Senior Darius Hopkins has rushed for 1,637 yards and 32 TDs this fall.
JOE T. ROBINSON (14) at Mena: The winner probably earns the No. 2 seed. Joe T. Robinson played its best game of the year last week, blowing out Ashdown 42-7. Ashdown ran 49 plays, and Robinson recorded tackles for loss or sacks on 24 plays (49 percent). Senator senior QB Hunter Eskola passed for 325 yards and five TDs against Ashdown. Mena gets the No. 2 seed with a win and Ashdown loss, or if it wins by 10 or more. Mena QB Carson Cannon had four TDs (two passing, two rushing) in last week's 21-point win at Fountain Lake.

8-4A
MONTICELLO (14) at DeWitt (Thurs.): Monticello needs a win and maybe a little help to reach the playoffs for the first time since 2013. Winless DeWitt scores 13 points per game.
Dumas at HAMBURG (1) (Thurs.): The winner gets the No. 2 seed, the loser finishes No. 3. Dumas hasn't beaten Hamburg since 2011. Dumas senior QB Lamar Hollinshed has completed 32 of 61 passes (53 percent) for 492 yards and one TD, and he's rushed for 180 yards and three scores. Senior D.J. Fuller has 1,195 yards and 25 TDs this fall. Hamburg has given up at least 100 yards rushing in every game this year, with Warren rushing for 337 yards a week ago.
WARREN (21) at Dollarway (Thurs.): Regardless of the outcome, Warren is the conference champion for the fifth straight season. The Lumberjacks stay at home in the playoffs through at least the quarterfinals and host Jonesboro Westside next week. Warren whipped Hamburg by 37 points last week. Senior running back Dennis Daniels ran for three TDs. Dollarway misses the playoffs for the first time since 2009 and only the second time since 1997 (went 2-8). Dollarway hasn't finished with just one victory since going 1-9-1 (played 11 regular-season games) in 1960.
CROSSETT (2) at Star City (Thurs.): A game with huge playoff implications. Crossett gets in with a win, and Star City gets in with a win by at least six points. Crossett won at Star City by one point in 2014, and Star City won by 21 points last season. Crossett has won three of its past four games this fall, and the only loss in that span was in overtime to Hamburg. Star City started the season 1-6 but put itself in position with consecutive wins over Dollarway and DeWitt by a combined 47 points.