Class 4A Week 13 Rankings, Notes & Picks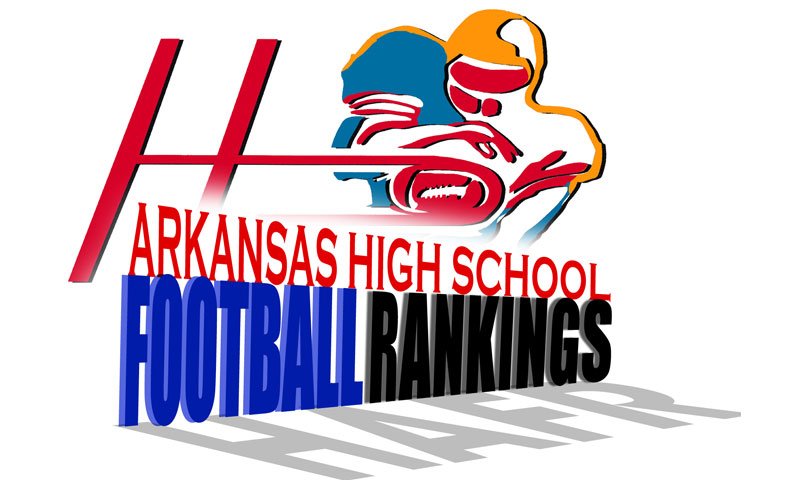 Hootens.com Rankings
Class 4A, Week 13, 2016
Copyright Hooten Publishing, Inc.

1. Prairie Grove (11-0)
2. Warren (12-0)
Warren 24, Stuttgart 14 highlights
3. Joe T. Robinson (11-1)
4. Pea Ridge (11-1)
5. Gosnell (11-1)
6. Shiloh Christian (10-2)
7. Dardanelle (10-2)
8. Hamburg (9-3)
9. Nashville (11-1)
10. Ozark (7-5)
11. Heber Springs (6-5)
12. Stuttgart (8-4)
13. Dumas (8-4)
14. CAC (8-4)
15. Southside Batesville (8-4)
16. Gravette (7-5)
17. Ashdown (7-4)
18. Pocahontas (8-3)
19. Booneville (6-5)
20. Mena (6-5)
21. Arkadelphia (5-6)
22. Trumann (7-4)
23. Monticello (4-7)
24. Dover (7-4)
25. Pottsville (5-6)
26. Crossett (4-7)
27. Malvern (5-5)
28. West Helena (5-6)
29. Highland (5-6)
30. Jonesboro Westside (5-6)
31. Huntsville (4-7)
32. Waldron (5-5)
33. Fountain Lake (2-8)
34. Riverview (4-6)
35. Cave City (4-6)
36. Star City (3-7)
37. Lincoln (3-7)
38. Brookland (3-7)
39. Dollarway (1-8)
40. Lonoke (2-8)
41. Berryville (3-7)
42. Gentry (2-8)
43. Bauxite (0-10)
44. DeWitt (0-10)
45. Baptist Prep (0-10)
46. West Fork (1-9)
47. Subiaco Academy (0-10)
48. Harrisburg (0-10)

HOOTENS.COM GAME OF THE WEEK
No. 4 Joe T. Robinson at No. 1 Warren
This is the first playoff meeting between these teams. Joe T. Robinson returns to the quarterfinals for the first time since 2010, and the fifth time since 2002. Warren makes it to the quarterfinals for the fifth straight season and 10th time since Bo Hembree took over as coach in 2000.
Joe T. Robinson finished second in the 7-4A this fall, losing only at Nashville by three points in mid season. The Senators stomped Pottsville and Southside Batesville the past two weeks by a combined 90-19. Senior quarterback Hunter Eskola drives an offense that averages 427 yards and 43 points per game. Eskola completes 148 of 223 passes (66 percent) for 3,011 yards and 38 touchdowns, with eight interceptions. Versatile senior Koilan Jackson and junior Nathan Page form one of the better receiver tandems in the state. Jackson has 57 receptions for 1,206 yards and 12 TDs, while Page has 40 catches for 1,055 yards and 14 TDs in just nine games. Page broke his hand Week 9 against Ashdown and didn't play again until last week when he caught four passes for 66 yards against Southside Batesville. Jackson also has seven rushing TDs, while senior Myles Fells has 109 carries for 790 yards and 11 TDs. Joe T. Robinson's defense rarely gets challenged up front. Senior defensive tackle David Porter has 86 tackles, while senior Tadrian Stout has 32 tackles. Stout blocked a punt, recovered a fumble that set up a TD and delivered a hit on an onside kick to help the Senators recover a fumble against Southside Batesville. "We've moved some guys around for the playoffs to get more athleticism on the line," Joe T. Robinson coach Todd Eskola says.
Warren won its first two playoff games over Jonesboro Westside and Stuttgart by a combined 66-42. Three expected Lumberjack starters are out for the season with injuries, but sophomore defensive tackle Marcus Miller (6-3, 290) returned for the playoffs after July ACL surgery. Senior QB Hayden Lassiter completed seven of 13 passes for 115 yards and a TD and carried 20 times for 187 yards and two scores in last week's 24-14 win over Stuttgart. Lassiter also played defense last week, leading the Lumberjacks with 10 tackles. Senior Dennis Daniels has more than 1,300 yards this fall, while Tra Burks has emerged as the top receiver. Senior linebacker Byron Person has played well, Coach Bo Hembree says.
Watch extended highlights of Warren's win over Stuttgart.

LAST WEEK
Hootens.com correctly predicted seven of eight games (88 percent), nailing the point spread of Warren by 10 points over Stuttgart. For the season, Hootens.com predicted 272 of 316 games (86 percent).

WEEK 13 PREDICTIONS
TOP OF THE BRACKET
SHILOH CHRISTIAN (6) at Dardanelle: Dardanelle advances to the quarterfinals for the third straight season, while Shiloh Christian returns for the second time in three years. Saint senior quarterback Connor Reece has passed for more than 2,700 yards and 29 TDs this year. Sophomore running back Jaret Russ caught a 90-yard TD pass and ran 28 yards for a score in last week's 42-7 win at 2-4A champion Heber Springs. Dardanelle started the season with a 2-2 record after losing the conference opener in the final minute at Dover. But the Sand Lizards have won eight straight, including playoff wins over West Helena (45-23) and Dumas (45-28). Senior Dakota Rowland has 198 carries for 1,279 yards and 22 TDs this year. The Sand Lizards allow 14 points weekly. Junior linebacker Tate Vestal has 120 tackles.
Hamburg at PEA RIDGE (8): This is the first meeting between these teams. Both were runners-up in their conferences in the regular-season. Pea Ridge, winners of at least 10 games each of the past three seasons, shook up the playoff bracket last week by pummeling previously unbeaten Nashville 53-28, snapping Nashville's 26-game win streak. The Blackhawks' only loss was Week 7 at No. 1 Prairie Grove 42-21. Junior QB Jakota Sainsbury completed seven of 10 passes for 229 yards and a TD and ran for a TD at Nashville. Sainsbury has passed for 1,618 yards and 16 TDs this fall. Senior Zaine Holley (227 carries, 1,264 yards and 14 TDs) and junior Drew Winn (85 carries, 1,050 yards and 15 TDs) pace a Blackhawk rushing attack that rushes for 227 yards weekly. Winn blocked a punt and scored three TDs at Nashville. Hamburg has won nine of its past 10 games after starting the season 0-2. But the Lions haven't been to the quarterfinals since 1997. Senior QB Stetson Shelby completed six of 12 passes for 106 yards and a pair of TDs and ran in two TDs in last week's 42-10 win over Gravette. "We go where he takes us," Hamburg coach Cecil Ray Cossey says. Senior receiver Laquan Bryant has four TD catches in two playoff games. Hamburg's defensive front seven continues impressing Cossey. They held Dumas to 4 yards per carry and Gravette to 2 yards per carry. The Lions held Highland (first-round game) to negative yards rushing.

BOTTOM OF THE BRACKET
Gosnell at PRAIRIE GROVE (16): Gosnell won at Prairie Grove (56-28) as a No. 4 seed in the first round in 2005. "They do the same thing now, run the same offense, as they did then," Prairie Grove coach Danny Abshier says. The Pirates advance to the quarterfinals for the first time since 2003 (lost at Pulaski Academy 49-28), and plan to leave Mississippi County at 7:45 Friday morning for the six-hour bus ride. Gosnell passes the ball better this fall with junior QB Brandon Partee (53 of 113 for 977 yards and 15 TDs). Sophomore Cadarius Young has been hampered with an ankle, but played his best game in six weeks against Ozark (80 yards and one TD). Freshman Brett Barbaree, the coaches son, slid from tight end to guard just one hour before kickoff last week when the starter got sick in the locker room. Gosnell also has two starting linemen out with ACL injuries. Senior Ronnie McShan has 132 carries for 887 yards and 11 TDs this season, and team-leader has 33 tackles, three interceptions and one fumble recovery at safety. Prairie Grove swept the 1-4A this fall, winning every game by at least 13 points, including victories over quarterfinalists Shiloh Christian (45-15 in Week 6) and Pea Ridge (42-21 Week 7). The Tigers generated 520 yards in last week's 61-13 win over CAC. Senior Reed Orr had nine carries for 98 yards and was a stalwart on defense, Abshier says. Senior QB Zeke Laird threw three TDs and ran for two more against CAC.
Joe T. Robinson at WARREN (1): Hootens.com Class 4A Game of the Week.