Class 4A Week 14 Rankings, Notes & Picks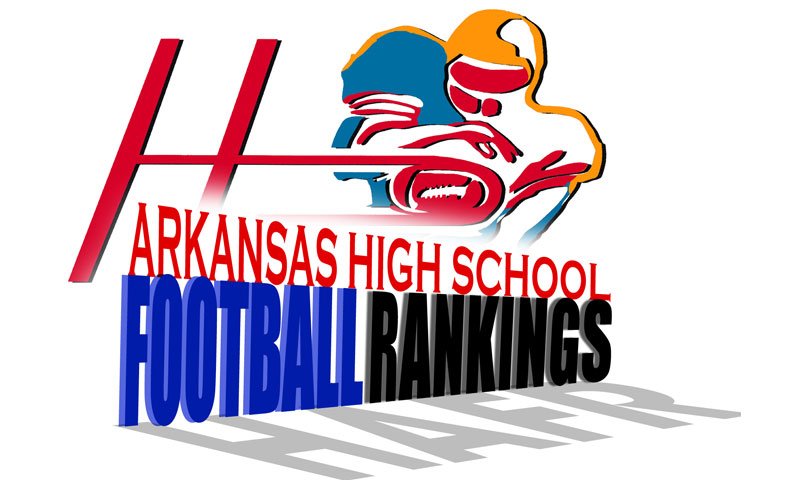 Hootens.com Rankings
Class 4A, Week 14, 2020
Copyright Hooten Publishing, Inc.
1. Shiloh Christian (11-1)
2. Stuttgart (11-0)
3. Nashville (9-2)
4. Rivercrest (11-0)
5. Joe T. Robinson (8-4)
6. Ozark (9-3)
7. Dumas (9-3)
8. Warren (7-4)
9. Crossett (6-1)
10. Prairie Grove (10-2)
11. Arkadelphia (8-2)
12. Elkins (8-3)
13. Malvern (6-6)
14. Monticello (7-5)
15. Pocahontas (10-3)
16. Gosnell (4-5)
17. Mena (6-4)
18. Ashdown (7-4)
19. CAC (8-3)
20. Dardanelle (4-4)
21. Lonoke (7-4)
22. Hamburg (5-6)
23. Lamar (5-5)
24. Bald Knob (7-5)
25. Trumann (6-6)
26. Blytheville (5-5)
27. Mills (5-7)
28. Bauxite (4-7)
29. Pottsville (4-6)
30. Fountain Lake (4-5)
31. Star City (4-5)
32. Waldron (4-6)
33. Huntsville (4-6)
34. Jonesboro Westside (3-6)
35. Gentry (4-6)
36. Gravette (3-7)
37. Heber Springs (2-9)
38. Clinton (2-9)
39. DeWitt (2-7)
40. Highland (2-6)
41. Southside Batesville (3-6)
42. Cave City (2-7)
43. Green Forest (1-10)
44. H. Grove Haskell (0-10)
45. Helena (0-9)
46. Berryville (0-9)
47. Dover (0-6)
HOOTENS.COM GAME OF THE WEEK
No. 6 Ozark at No. 2 Stuttgart
These teams last met in the 2012 state title game, which Stuttgart won 28-7. Stuttgart reaches the quarterfinals this fall after going 1-9 a year ago. The undefeated Ricebirds rallied from a 10-point deficit last week by scoring 13 unanswered points in the final eight minutes to down defending state champion Joe T. Robinson 23-20. Sophomore Kameron Harper blocked a punt to spark the fourth-quarter surge. Sophomore Jack Hosman made three field goals and two extra points, while sophomore Jaiden Strange and junior quarterback Pate Kleinbeck ran for TDs. Stuttgart's offense has improved this fall since sophomore Cedric Hawkins returned from injuries. Hawkins ran 18 times for 149 yards against Joe T. Robinson. Junior Bryer West intercepted a pass and recovered a fumble on defense against Joe T. Robinson.
Ozark advances to the quarterfinals for the third straight season after pounding Pocahontas last week 40-14. The Hillbillies have won five straight games since losing Week 7 at Mena. Senior QB Harper Faulkenberry ran for 274 yards and four TDs, and threw a 17-yard TD pass to junior Payton Durning a week ago.
"They are huge up front and do a good job of moving linemen and their tight end around in heavy sets," Stuttgart coach Josh Price says. "They've won both playoff games by outflanking people and letting the (Faulkenberry) get the edge."
Hillbilly junior Brock Burns (6-5, 260) and R.J. Karns (6-1, 300) and senior Tanner Russell (6-2, 305) are linemen leaders on offense, while seniors Lawsyn Jackson (6-3, 240), James Ellison (6-1, 215) and Jacob Larsen (6-0, 175) make plays defensively. Senior linebacker Keystan Durning has a team-high 120 tackles, Jackson (70 stops) controls the interior line, while Ellison (58 tackles, three sacks) and Larsen (57 tackle and five sacks) man the ends.
LAST WEEK
Hootens.com correctly predicted 7 of 8 games (88 percent) last week. For the season, Hootens.com has predicted 249 of 300 games (83 percent). 
WEEK 14 PREDICTIONS (favored team in ALL CAPS)
TOP OF THE BRACKET
Dumas at SHILOH CHRISTIAN (16): This is the first meeting between these programs, although Dumas first-year coach George Shelton lost to Shiloh Christian 34-20 in the 2001 Class AA state title game while at Augusta. Dumas beat Gosnell 36-30 a week ago, rallying from a 22-21 fourth-quarter deficit. Senior Kylin James ran for five TDs, including a 36-yard sprint to give Dumas the lead for good. James has 210 carries this fall for 2,281 yards and 26 TDs, six receptions for 102 yards and both of his passes have resulted in TDs. Shiloh Christian advances to the quarterfinals for the third straight season. Senior Cam Wiedemann returned the opening kickoff 78 yards for a TD in last week's 28-0 win over Malvern. Junior linebacker Kaden Henley racked up 13 tackles and intercepted two passes, returning one 32 yards for a TD. Sophomore QB Eli Wisdom ran 19 times for 101 yards and a TD. 
Ozark at STUTTGART (10): Hootens.com Class 4A Game of the Week.
BOTTOM OF THE BRACKET
Warren at NASHVILLE (6): Nashville is 5-0 against Warren in the playoffs the past 26 years, winning in the first round in 1995 (17-7) and 2003 (32-29). The Scrappers won in overtime in the 2006 state title game (21-20), in the 2007 quarterfinals (49-39) and the 2014 quarterfinals (42-37). Nashville is in the quarterfinals for the 14th time in the past 17 years. The Scrappers start 16 seniors this fall, including nine for the third straight year. Senior receiver/safety De'vay Ragland caught four passes for 57 yards and a TD in last week's 48-6 win over Elkins. He racked up seven tackles, three sacks and intercepted a pass on defense. Junior receiver/cornerback Isaiah Jones snagged three passes for 103 yards and a TD, and collected two tackles, intercepted one pass and broke-up three other passes. Senior workhorse Keyshawn Stewart ran 10 times for 105 yards and a TD, while senior QB Ty Gordon totaled 199 yards, four TDs and a pair of two-point conversions. Warren, in the quarterfinals for the first time since 2017, has won four straight since losing to Monticello 18-12 in overtime Week 8, including 35-20 over Arkadelphia a week ago. Warren runs the ball more this fall with senior Tre'Lon Marshall and junior Cedric Calbert. Calbert ran 14 times for 84 yards and four TDs against Arkadelphia, while Marshall carried 19 times for 72 yards and a TD.
Crossett at RIVERCREST (7): Crossett returns to the quarterfinals for the second straight season. Junior QB Tyrique Jones rallied the Eagles past Monticello 28-20 a week ago with three TD runs, including the game clincher in the fourth quarter. Jones also threw a TD pass. He's rushed almost 800 yards and 14 TDs this fall while passing for almost 1,000 yards and eight TDs. Rivercrest counters with dynamic senior QB Kameron Turner, who accounted for four TDs in last week's 25-point win over Prairie Grove. Turner has passed for 2,795 yards and 36 TDs this fall, and rushed for 1,483 yards and 18 TDs. Senior Keyshawn Scott has 68 receptions for 1,323 yards and 18 TDs. Common opponent: Crossett beat Osceola 26-20 Week 0, while Rivercrest beat the Seminoles 55-27 Week 7.