Class 4A Week 8 Rankings, Notes & Picks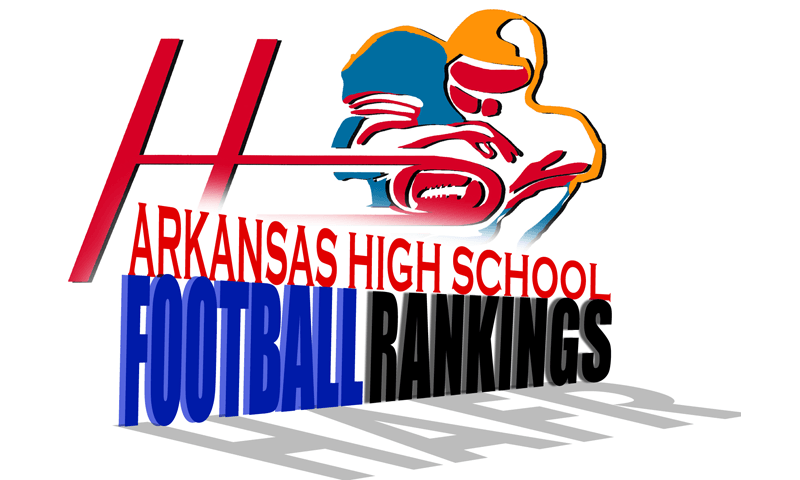 Hootens.com Rankings
Class 4A, Week 8, 2016
Copyright Hooten Publishing, Inc.
1. Nashville (7-0)
2. Warren (7-0)
3. Prairie Grove (7-0)
4. Joe T. Robinson (6-1)
5. Pea Ridge (6-1)
6. Pocahontas (6-1)
7. Hamburg (5-2)
8. Shiloh Christian (6-1)
9. Ashdown (5-2)
10. Mena (5-2)
11. Booneville (4-3)
12. Gosnell (6-1)
13. Dumas (5-2)
14. Dardanelle (5-2)
15. Heber Springs (4-3)
16. CAC (5-2)
17. Ozark (4-3)
18. Gravette (4-3)
19. Stuttgart (4-3)
20. Malvern (3-4)
21. Arkadelphia (3-4)
22. Dover (5-2)
23. West Helena (5-2)
24. Southside Batesville (4-3)
25. Pottsville (3-4)
26. Trumann (4-3)
27. Waldron (4-3)
28. Fountain Lake (2-5)
29. Monticello (3-4)
30. Highland (4-3)
31. Jonesboro Westside (4-3)
32. Crossett (2-5)
33. Riverview (2-5)
34. Cave City (3-4)
35. Huntsville (3-4)
36. Dollarway (1-5)
37. Lonoke (2-5)
38. Lincoln (2-5)
39. Star City (1-6)
40. Brookland (2-5)
41. Berryville (3-4)
42. Gentry (2-5)
43. DeWitt (0-7)
44. Bauxite (0-7)
45. West Fork (1-6)
46. Baptist Prep (0-7)
47. Subiaco Academy (0-7)
48. Harrisburg (0-7)

HOOTENS.COM GAME OF THE WEEK
No. 12 Gosnell at No. 6 Pocahontas
The winner takes control of the 3-4A. Pocahontas has won two straight in the series (a six-point thriller in 2014 and a 40-0 blowout last year), but Gosnell owns wins in six of the past nine.
Pocahontas has ripped off six straight wins this season, and has won its four league games by an average of 35 points. The Redskins experimented with three quarterbacks before senior Haston Orewiler claimed the position in Week 4. Orewiler has completed 49 of 76 passes (65 percent) the past four weeks for 817 yards and 14 TDs, with six interceptions. Senior running back Barkley Sorg didn't play last week, but should return this week. Sorg has rushed for 815 yards and 11 TDs this fall. Junior Jaden Young has 25 receptions for 517 yards and eight TDs. Senior linebacker Sloan Rogers has 82 tackles, including 14 tackles for loss.
Gosnell shifted to the Double Wing after Brandon Barbaree was hired as coach in July.  The Pirates rush for 268 yards and pass for 69 yards weekly. Senior Ronnie McShan emerged in the backfield the past three weeks. He's rushed for 571 yards and seven TDs this fall, while sophomore Cadarius Young has 56 carries for 554 yards and 10 TDs. Young was limited with an ankle injury last week but should be full speed this week, Barbaree says. "Our offense is based on ball control, and that's what it'll take to beat Pocahontas," the coach says. "We have to keep them off the field."

TV SHOW
Hooten's Arkansas Football TV show airs on KATV (Channel 7) at 10:30 a.m. Saturday's this fall.

LAST WEEK
Hootens.com correctly predicted 23 of 24 games (96 percent), nailing the spread of Mena by two points at Arkadelphia. For the season, Hootens.com has predicted 190 of 226 games (84 percent).

WEEK 8 PREDICTIONS (favored team in CAPS followed by point spread)
1-4A
Berryville at PEA RIDGE (26): These teams have split the past 12 meetings. Pea Ridge must bounce back after last week's 21-point loss at Prairie Grove. Hard-running junior Drew Winn (38 carries, 479 yards and nine TDs) draws rave reviews from opposing coaches. Berryville rushes for 226 yards per game, led by Jacob Graham's 82 carries for 632 yards and seven TDs.
PRAIRIE GROVE (24) at Gentry: Prairie Grove must get emotionally ready after beating playoff teams Pea Ridge and Shiloh Christian the past two weeks by a combined 87-36. Senior Isaac Disney returned two interceptions for TDs and blocked a punt last week against Pea Ridge. The Tigers ran for 172 yards against Pea Ridge. Gentry junior QB Jon Faulkenberry has 116 carries for 1,004 yards (8.7 ypc) and 12 TDs this year.
Huntsville at GRAVETTE (12): The winner likely finishes no worse than the No. 4 seed. Gravette has won seven straight in the series since Huntsville moved back to Class 4A. Gravette juniors Kenton Tajchman (57 tackles) Bailey Soule' (54 tackles) pace a defense that has forced 11 turnovers.
SHILOH CHRISTIAN (21) at Lincoln: Shiloh Christian's improved defensive front forced three red zone turnovers in last week's 36-7 win over Gentry. Saint senior QB Connor Reece has thrown 19 TDs and rushed for four this fall, while running back Broc Berus has 505 yards and nine TDs.
 
2-4A
RIVERVIEW (10) at Baptist Prep: Baptist Prep has won both previous meetings over Riverview, but both teams are searching for their first conference win this season. Riverview sophomore QB Griffin Miller has passed for 555 yards and seven TDs, and rushed for 456 yards and six TDs. Baptist Prep has scored just 10 TDs this season.
Lonoke at CAC (21): CAC senior Grant Wood caught a pair of TD passes last week in a 14-point win at Southside Batesville. Wood has 39 receptions for 706 yards and eight scores this fall. Lonoke ran mostly out of the Double Wing in last week's 47-19 loss to West Helena. Junior Xavier Hodge ran for 23 times for 125 yards.
HEBER SPRINGS (3) at Southside Batesville: League front-runner Heber Springs has never lost to Southside Batesville (10-0 record). The Panthers average 366 yards weekly. Junior QB Brandon Loethen completes 60 percent of his passes for 1,450 yards and 14 TDs, with only two interceptions, while senior Pierce Mitchum has 21 catches for 376 yards and six scores. Southside Batesville tied CAC 7-7 at halftime last week, but failed to score in the second half.
West Helena at STUTTGART (2): West Helena has beaten Stuttgart both seasons after dropping from Class 5A in 2014. Cougar senior Edward McGee returned the opening kickoff 84 yards for a TD in last week's 28-point win at Lonoke. Stuttgart senior QB Michael Smith threw five TD passes in last week's 31-point win at Riverview.

3-4A
Gosnell at POCAHONTAS (7): Hootens.com Class 4A Game of the Week.
TRUMANN (21) at Brookland: Opposing coaches compliment Brookland's improved physical play. Trumann junior Cade Gartman combines rugged runs with 4.6 speed. Gartman has more than 1,000 yards and 12 TDs this fall.
HIGHLAND (10) at Cave City: One league coach calls Cave City the 3-4A's most improved team. Highland trailed Gosnell 12-6 at halftime last week before losing by 26 points. Senior Preston Gurley, one of the conference's top athletes, sprinted 17 yards for a TD.
Harrisburg at JONESBORO WESTSIDE (25): Jonesboro Westside has consecutive wins in convincing fashion (29-point win at Cave City and 35-point win over Brookland). The Warriors used big plays to jump on Brookland last week. Harrisburg senior Malik Versie has rushed for almost 500 yards and two TDs this fall.

4-4A
Booneville at DARDANELLE (2): The winner takes control of the conference (Booneville will be favored in the final two weeks over West Fork and Subiaco Academy, while Dardanelle hosts Ozark Week 9 and plays at Waldron Week 10). Booneville's only league loss was at Pottsville 28-27 in overtime Week 4, while Dardanelle lost the same week at Dover 41-36. Two-time defending league champion Dardanelle dumps opponents by an average of 39-14. Senior Dakota Rowland has 104 carries for 768 yards (7.4 YPC) and 10 TD. Senior linebacker Nick Kuras has 59 tackles, while senior tackle Caden Brown has 55 stops. Booneville blasted Waldron 36-7 a week ago, leading 36-0 in the third quarter. Fullback Caleb Draper ran for 95 yards and three TDs. Sophomore QB Brandon Ulmer completed six of eight passes, while splitting time with senior Hayden Fennell. The Bearcats allowed just 96 yards, including 38 in the first half.
West Fork at DOVER (21): Dover has lost consecutive games to smash-mouth Booneville and Pottsville after starting the season 5-0. The Pirates missed a field goal on the final play of regulation at Pottsville, then failed to score in overtime. The Pirates led 13-0 in the first quarter after Trey Lackey's interception return. West Fork has scored a TD or less in six of seven games (beat Subiaco Academy 28-0 in Week 4).
Pottsville at OZARK (3): This game has major playoff implications. Ozark is tied with Booneville and Dardanelle for the first place, while Pottsville is tied with Dover and Waldron fourth place. The Apaches own a tiebreaker over Dover, after stuffing the Pirates on four straight plays last week to secure an overtime victory. Senior QB Jake White has thrown five TDs and rushed for three this season. Ozark senior Daniel Richard has 19 receptions for 310 yards and five TDs in 2016.
Subiaco Academy at WALDRON (16): Waldron played three QB's in last week's 29-point loss at Booneville, didn't complete a pass and gained less than 100 yards. Bulldog junior Trey Williams has rushed for 520 yards and eight TDs this year, while senior Tristan Brumbelow has 395 yards and five TDs.

7-4A
Arkadelphia at ASHDOWN (4): Ashdown must quickly move past last week's five-point loss to No. 1 Nashville. The Panthers could play at Joe T. Robinson next week for the No. 2 seed. Ashdown led Nashville 28-7 in the first quarter last week, but failed to score in the final minute. Ashdown's Montaric Brown has 32 catches for 557 yards and five TDs in 2016, while Tajhnick Bishop has 33 catches for 438 yards and six TDs. Arkadelphia has lost four straight games after starting the season 3-0, and the Badgers must must win at least two of their final three games to qualify for the playoffs. They lost to Fountain Lake on the TD pass on the final play Week 6, and Mena threw the winning 70-yard TD pass with 1:20 left last week. 
JOE T. ROBINSON (28) at Bauxite: The Senators rallied past Malvern with a 43-yard TD in the final minute last week, and likely play Ashdown next week for the No. 2 seed. Senior Koilan Jackson caught the winning  pass in the final minute against Malvern, and he ran eight times for 89 yards and a TD. Jackson has 36 receptions for 753 yards and eight TDs this fall, 18 carries for 163 yards (9.1 yards per carry) and three TDs, and he's completed both pass attempts for 36 yards and one TD.
Fountain Lake at MALVERN (7): This could decide a playoff spot. Fountain Lake has won two straight games, both in the final minutes. Talented Malvern led Joe T. Robinson 31-28 with 1:49 left last week, but lost by four points. Junior QB Demias Jimerson passed for 389 yards and two TDs and ran for two more scores at Joe T. Robinson.
NASHVILLE (14) at Mena: Upstart Mena still fighting for the conference championship (only loss was 13-12 at Ashdown Week 4) after rallying past Arkadelphia 23-21 a week ago. Junior QB Carson Cannon threw the winning 70-yard TD strike with 1:20 left last week. Nashville has won 22 straight games, including the past two by a combined eight points. The Scrappers trailed Ashdown by 21 points in the first quarter last week before rallying for a 56-51 triumph. Senior Darius Hopkins has rushed for 1,207 yards and a state-best 24 TDs this fall.

8-4A
Crossett at HAMBURG (8): Throw out the records, the winner gets the Ashley County Bowl Trophy and more importantly bragging rights. Hamburg has beaten Crossett six straight times, winning the past two by a combined 41 points. Hamburg senior QB Stetson Shelby ran for two TDs and passed for another in last week's 22-point win at Dollarway, while senior end Dylan Snow forced a pair of fumbles. Crossett trailed Monticello 18-0 in the first half a week ago before rallying for 34-25 win. Junior Kaylon Williams ran for two TDs and returned a punt for another.
DeWitt at DUMAS (10): Dumas has won nine of the past 10 in the series, but DeWitt won by five points in 2014 and Dumas escaped 13-8 last fall. Dumas averages 397 yards per game (348 rushing, 49 passing). Senior fullback D.J. Fuller has 1,017 yards and 23 TDs this fall, while junior Jaquis Fisher has 824 yards and 10 TDs. Winless DeWitt surrenders 42 ppg.
DOLLARWAY (1) at Star City: Both teams need multiple wins in the final three games to make the playoffs. Dollarway junior Teon Johnson ran for a pair of TD in last week's 34-12 loss to No. 7 Hamburg, and Star City led Dumas 3-0 at halftime last week before losing by 18 points.
WARREN (14) at Monticello: The winner of the Saline River Shootout gets a 146-pound trophy. Monticello led Crossett in the first half last week but gave up too many big plays in the fourth quarter of a nine-point loss. Undefeated Warren led DeWitt 40-0 at halftime last week. Senior QB Hayden Lassiter threw three TDs in the first half.