Class 5A Week 13 Rankings, Notes & Picks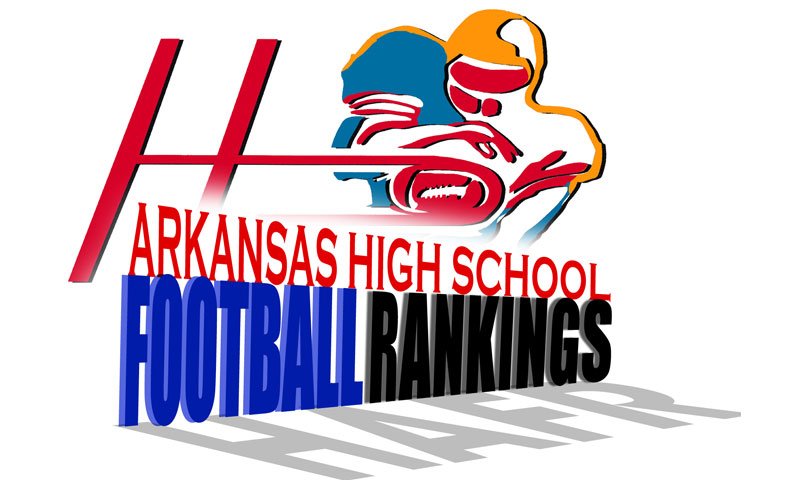 Hootens.com Rankings
Class 5A, Week 13, 2016
Copyright Hooten Publishing, Inc.

1. Pulaski Academy (11-1)
2. Wynne (12-0)
Wynne 63, F. City 28 highlights
3. Batesville (9-3)
4. Watson Chapel (8-4)
5. Alma (8-4)
6. LR McClellan (8-4)
7. Forrest City (8-4)
8. LR Christian (5-7)
9. Morrilton (5-6)
10. Sylvan Hills (9-2)
11. White Hall (9-2)
12. Greenbrier (8-3)
13. HS Lakeside (6-5)
14. Harrison (8-3)
15. Blytheville (6-5)
16. Magnolia (5-6)
17. Valley View (5-5)
18. Hot Springs (4-6)
19. Vilonia (5-5)
20. Nettleton (5-5)
21. Beebe (4-6)
22. Farmington (3-7)
23. Camden Fairview (3-7)
24. Paragould (4-6)
25. De Queen (3-7)
26. Maumelle (2-8)
27. Mills (3-7)
28. LR Parkview (1-8)
29. Hope (0-10)
30. Clarksville (1-9)
31. Greene Co. Tech (0-10)
32. LR Fair (1-9)

GAME OF THE WEEK
No. 3 Batesville at No. 1 Pulaski Academy
Batesville advances to the semifinals for the seventh straight season, and travels to Rector Field for the third time in five years. The Pioneers pounded Pulaski Academy 40-21 in the 2012 semifinals, but the Bruins gained revenge in 2014 with a 42-25 decision.
Batesville has 11 starters or key players who are out with season-ending injuries. "It's been a trying year emotionally," Coach Dave King says. The injuries nearly derailed Batesville early, as the Pioneers surrendered 106 point in the opening two weeks to eventual Class 6A quarterfinalists Jonesboro and Searcy. Batesville has won nine of its past 10 games, including playoff victories over Harrison and Little Rock Christian by a combined 66-40. Batesville led LR Christian by 10 points at halftime last week and won 31-26, despite not scoring in the second half (allowed a field goal and safety). Junior tailback Cedric Hall ran for 103 yards against LR Christian, and he's ran 170 times for 1,299 yards and nine TDs. Senior quarterback Zach Griffin has completed 94 of 187 passes for  1,292 yards and 11 TDs this fall. Griffin also started the past three games at safety, racking up 13 tackles. He returned a fumble for a TD last week. Senior linebacker Garrett Bernard missed a month in the middle of the season with an injury, "but he's given us a much needed lift in the playoffs," Coach Dave King says. Senior end Blake Franks has 105 tackles, including 33 tackles for loss and 10 sacks.
Pulaski Academy returns to the semifinals for the third straight season and eighth time in nine years. The Bruins won their playoff games over Magnolia and Forrest City by a combined 115-39. The Bruins average 48 points and 532 yards per game. Junior QB Layne Hatcher completes 242 of 370 passes (65 percent) for 3,927 yards and 50 TDs. Senior Jaren Watkins has 163 carries for 1,492 yards and 16 TDs, and averages 14 yards per reception. Watkins logged 16 carries for 99 yards and one TD last week. Junior Tra Johnson has 41 catches for 789 yards and 13 TDs this fall, while junior Brett Lynch has 37 receptions for 668 yards and 10 TDs. Senior safety Hayden Henry, a candidate for the Farm Bureau Awards Class 5A Defensive Player of the Year, has 66 tackles and three interceptions.

THE OTHER SEMIFINAL
No. 4 Watson Chapel at No. 2 Wynne.
This is the second meeting between these teams (Wynne won 55-7 in the first round in 2012).
Watson Chapel has won three straight games this fall after derailing late in the year and almost missing the playoffs (lost consecutive games at Magnolia in Week 8 and Hot Springs Lakeside in Week 9). One starter was dismissed and another quit following the Magnolia loss. But the addition by subtraction has made the Wildcats stronger. They rallied from a 21-0 halftime deficit in the first round at Sylvan Hills and notched a 36-35 triumph with a TD pass as time expired and subsequent two-point conversion. Watson Chapel led Alma 21-0 in the first half last week and never allowed the Airedales within seven points in the second half.
Senior Jaquan Dorsey slid to QB in Week 9 against HS Lakeside. He's completed 47 of 80 passes the past month for 890 yards and six TDs. The athletic Dorsey started the opening eight games at receiver, hauling in 38 passes for 597 yards and five TDs. Dorsey also has 79 carries for 454 yards and eight TDs this year (54 carries, 378 yards and six TDs) since playing QB.
Senior tackle Michael Williams (163 tackles in 2016) paces the defense. The Wildcats held Alma scoreless until the final seconds of the first half last week. The Wildcat special teams have been crucial. Senior Davion White returned a kickoff 76 yards to set up a TD last week, and senior Scott Taylor was perfect on extra points. "We've got to keep the game close in the fourth quarter and give ourselves a chance to win it," Coach Jared Dutton says.
Undefeated Wynne outscores opponents 49-14. Junior defensive end Logan Jessup is the only major injury (broke leg in Week 11), which coach Chris Hill attributes to a strong weight program. The Yellowjackets lift weights daily during the season. Senior slotback Devontai Pounds ran nine times for 63 yards and a TD last week, while junior fullback Ta'Von Hicks ran 31 times for 224 yards and two TDs. Hicks also starts at noseguard. "Pound-for-pound, he's our toughest and strongest player," Coach Chris Hill says. Junior linebackers Marterious Daniel and Mason Barnett are the leading tacklers. Senior Jake Owens shifted to Jessup's weak side end slot last week and recorded two sacks, three tackles for loss and registered four QB hurries.
Watch extended highlights of Wynne's win over Forrest City.

LAST WEEK
Hootens.com correctly predicted three of four quarterfinal games (75 percent). For the season, Hootens.com has correctly predicted 183 of 213 games (86 percent).

WEEK 13 PREDICTIONS
SEMIFINALS
Batesville at PULASKI ACADEMY (10): See Hootens.com Class 5A Game of the Week.
Watson Chapel at WYNNE (14): See The Other Semifinal.