Class 5A Week 8 Rankings, Notes & Picks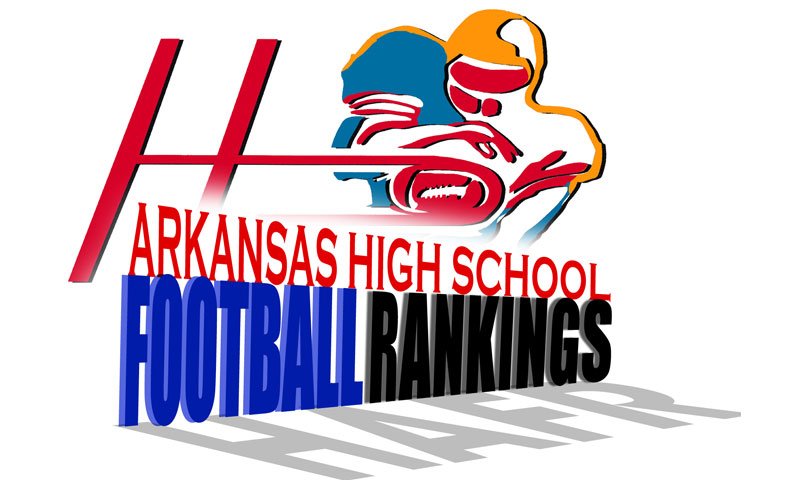 Hootens.com Class 5A Rankings
Week 8, 2022
Copyright Seventy Seven's Publishing
1. LR Parkview (5-2)
2. Joe T. Robinson (6-1)
3. Shiloh Christian (6-1)
4. Camden Fairview (6-1)
5. Mills (7-0)
6. Farmington (5-2)
7. Hot Springs (5-2)
8. Prairie Grove (6-1)
9. Nettleton (6-1)
10. Valley View (6-1)
11. Wynne (5-2)
12. Batesville (5-2)
13. Magnolia (5-2)
14. Pine Bluff (5-2)
15. Harrison (4-3)
16. White Hall (3-4)
17. Morrilton (5-3)
18. Alma (5-2)
19. Vilonia (3-4)
20. Southside (4-3)
21. Beebe (4-4)
22. Maumelle (2-5)
23. Texarkana (2-5)
24. Dardanelle (3-4)
25. HS Lakeside (1-5)
26. Pea Ridge (2-5)
27. Watson Chapel (1-6)
28. Brookland (1-6)
29. Hope (1-6)
30. Forrest City (1-6)
31. Clarksville (0-7)
32. Paragould (1-6)
33. De Queen (0-7)
LAST WEEK
Hootens.com correctly predicted 14 of 16 games (88 percent) involving 5A teams and has correctly predicted 123 of 150 games (82 percent) this season.
WEEK 8 PREDICTIONS (favored teams highlighted in yellow and all CAPS)
HOOTENS.COM GAME OF THE WEEK
No. 2 JOE T. ROBINSON (6-1, 5-0) at No. 5 Mills (7-0, 5-0) Joe T. Robinson knocked Mills from the Class 4A playoffs each of the past two seasons (63-18 in 2020 and 35-8 last season). Both teams moved to Class 5A this fall and the winner likely gets the 5A Central title (both are unbeaten in league play).
Mills has outscored its opponents this fall by an average of 38-19, even after beating White Hall by 2 points in Week 4 and Pine Bluff by 1 point in Week 6. Senior Jabrae Shaw, a UCA commit, has rushed for 6 TDs and has a state-best 9 interceptions at safety. Junior QB Achilles Ringo is completing 65 percent of his passes for 1,959 yards and 16 TDs with 3 interceptions; senior Q.J. King, a converted QB, has caught 37 passes for 683 yards and 7 TDs.
Joe T. Robinson has won its conference games by an average of 46-17, but the Senators have struggled a little the past two weeks, rallying past Maumelle 35-30 and Beebe 37-16. Senior RB Noah Freeman (team-high 945 yards, 18 TDs) will miss the rest of the season with a broken leg. Senior Brandon Griel rushed for 73 yards and 2 TDs against Beebe, while sophomore QB Quenton Murphy ran 9 times for 50 yards and 1 TD and passed for 88 yards and 1 TD. Senior Ashtyn Williams has a team-high 104 tackles (19 vs. Beebe) and will see more time on offense. Williams ran for a TD last week.
5A CENTRAL
Watson Chapel (1-6, 0-5) at MAUMELLE (2-5, 0-5): Maumelle has beaten Watson Chapel 3 of the past 4 seasons. Watson Chapel committed 5 turnovers in last week's 28-12 loss at Vilonia. The Wildcats ran for 166 yards, with Marquez Brentley gaining 76 yards and scoring both TDs. Maumelle QB Weston Pierce and WR Alan Timmons played well in last week's 35-14 loss at Morrilton, along with freshman RB/LB Bubba Johnson, who was promoted to the varsity last week.
Morrilton (5-3, 3-3) at PINE BLUFF (5-2, 4-2): Pine Bluff continues alternating QBs and winning. William Howell threw 2 TD passes, while Landon Holcomb threw a TD pass and ran for a TD in last week's 32-16 win over White Hall. Morrilton QB Damarius Martin played well in last week's 21-point win over Maumelle, Coach Cody McNabb says.
Vilonia (3-4, 3-2) at WHITE HALL (3-4, 2-3): White Hall led Pine Bluff 7-6 late in the second quarter last week before losing 32-16. Backup QB Jayden Smith threw a 45-yard TD pass and Hector Murrillo kicked a 31-yard field goal for the Bulldogs. Vilonia overcame 3 first-half turnovers last week to down Watson Chapel 28-12. Senior QB Wesley McKissack passed for 148 yards and a TD.
OPEN Beebe.
5A EAST
Brookland (1-6, 0-4) at BATESVILLE (5-2, 3-1): Batesville has beaten Brookland the past two seasons by a combined 55-14. Batesville's offense totaled 254 yards (184 rushing, 70 passing) in last week's 23-10 loss at Wynne. Junior Gabe Witt ran for 143 yards and 1 TD, while junior LB Mike Townsley racked up 20 tackles. Brookland has scored a total of 10 points in the past two weeks.
Forrest City (1-6, 1-3) at NETTLETON (6-1, 3-1): Nettleton will earn at least a share of the league title if it wins out (plays at Valley View in Week 10 and hosts Wynne in Week 10). Junior Curtez Smith ran for 2 TDs in last week's 13-12 victory at Batesville Southside. Forrest City's 20-6 win over Paragould last week was its first since beating Paragould last fall. QB Dalyn Washington threw a TD pass for the Mustangs, while Willie Murphy returned a fumble 62 yards and later ran in the TD.
WYNNE(5-2, 3-1) at Paragould (1-6, 0-4): Wynne owns a 13-2 record vs. Paragould over the past 15 seasons. Paragould led Forrest City early last week before losing 20-6. It was Paragould's first TD in 4 conference games. Wynne allowed 70 yards passing last week's 10-point win over Batesville. Senior LB Allen Jones racked up 3 sacks and 5 TFL, while DE Rashod Connelly had 3 TFL and 2 sacks. Junior fullback Cobey Davis ran for 100 yards, while Brayden Mattox booted in a 27-yard field goal.
Batesville Southside (4-3, 2-2) at VALLEY VIEW (6-1, 4-0): Southside hung with Nettleton before losing 13-12 a week ago. Blayne Warden intercepted 3 passes, returning one 35 yards for a TD. Valley View, unbeaten in 5A East action, closes the season against Nettleton and at Batesville. Valley View junior QB Carson Turley completed 12 of 16 passes for 196 yards and 2 TDs and ran for 90 yards and 2 TDs in last week's 42-7 victory at Brookland. Mark Wilson caught 6 passes for 115 yards and 2 TDs for Valley View.
5A SOUTH
Hope (1-6, 1-3) at CAMDEN FAIRVIEW (6-1, 4-0): Camden Fairview can't get caught looking ahead to big games the next  two weeks vs. Hot Springs and LR Parkview. Senior QB Martavious Thomas completed 16 of  22 passes for 252 yards and 4 TDs in the first half of last week's 49-0 victory over winless De Queen. Sophomore Kenny Lanford had 3 carries for 101 yards and 2 TDs, while A.J. Alsobrook caught 3 TD passes.
Texarkana (2-5, 1-3) at HOT SPRINGS (5-2, 3-1): Hot Springs will play Camden Fairview for a home playoff game next week, after the Trojans knocked off Magnolia 41-35 a week ago. QB Matthew Contreras passed for 247 yards and accounted for 3 TDs. Junior T.J. Brogden caught 4 passes for 120 yards and 1 TD, while Perry Jones ran for 113 yards and 2 TDs.
De Queen (0-7, 0-4) at HS LAKESIDE (1-5, 1-3): HS Lakeside has won the past 10 meetings since De Queen moved into the conference in 2012, including the past 4 by a combined 187-20.
LR PARKVIEW (5-2, 4-0) at Magnolia (5-2, 2-2): Consecutive losses by Magnolia has taken some of the luster off this matchup. Magnolia senior Garrion Curry ran for 168 yards, while senior QB Dalan Blanchard ran for 2 TDs in last week's 41-35 loss at Hot Springs. LR Parkview QB Eric McGhee threw 4 first-half TD passes in last week's 40-7 win over Texarkana, with Hunter Austin caught 2 TD passes. Junior OT/DT Alex Martin earned the highest grades on both lines, Coach Brad Bolding says.
5A WEST
PRAIRIE GROVE (6-1, 4-0) at Alma (5-2, 2-2): Alma never forced a Harrison punt or turnover in last week's 63-27 loss. The Airedales trailed 28-21 in the third quarter after senior QB Joe Trusty's 55-yard TD pass. Prairie Grove ran for more than 300 yards in last week's 50-27 victory over Dardanelle. Senior Ethan Miller rushed for more than 100 yards and 4 TDs, while Connor Whetsell gained 100 yards and 2 TDs.
Dardanelle (3-4, 1-3) at HARRISON (4-3, 2-2): Harrison generated 608 yards and scored on every possession in last week's 63-27 victory over Alma. Junior Braden Long ran 21 times for 231 yards and 4 TDs, while senior Kamran Bell caught an 80-yard TD pass. Dardanelle senior QB Drew Vega ran 18 times for 128 yards and a TD and passed for 115 yards and 2 TDs in last week's 50-27 loss to Prairie Grove. Freshman Creed Vega caught a TD pass and ran for another TD. Senior Drake Boatright led the Sand Lizards defense with 12 tackles.
Clarksville (0-7, 0-4) at PEA RIDGE (2-5, 0-4): Pea Ridge played well in the first half of last week's 52-10 loss to Shiloh Christian. Kicker Damian Trejo made a 38-yard field goal. Clarksville trailed Farmington 63-14 in the first half last week before losing 70-14.
Farmington (5-2, 3-1) at SHILOH CHRISTIAN (6-1, 4-0): This game will help decide the 5A West title. Farmington has one conference loss (Week 4 at Harrison), while Shiloh Christian has won 26 consecutive conference games (last loss was at Gravette in Week 9, 2017). Shiloh Christian senior QB Eli Wisdom completed 12 of 16 passes for 215 yards and 1 TD and ran for 93 yards in last week's 52-10 win over Pea Ridge. Senior Bodie Neal caught 9 passes for 175 yards and 1 TD, while junior Bo Williams ran for 4 TDs. Farmington clobbered Clarksville 70-14 a week ago.