Class 6A Week 0 Rankings, Notes & Picks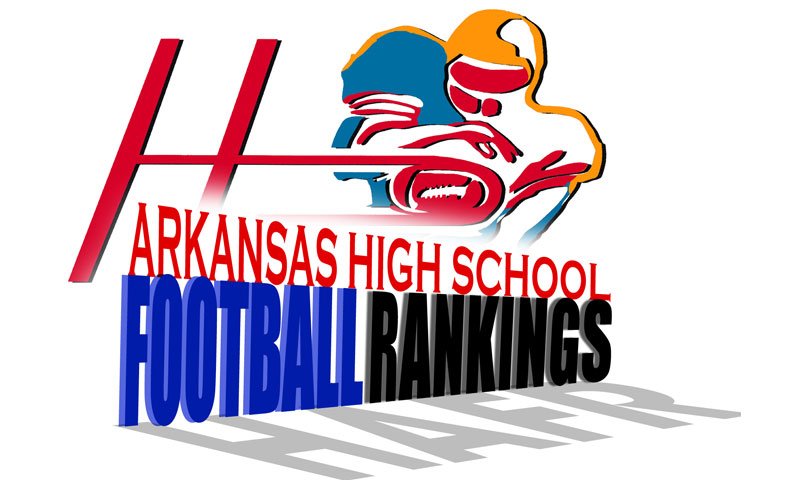 Hooten's Arkansas Football Rankings
Class 6A, Week 0, 2021
Copyright Hooten Publishing, Inc.
 
1. Greenwood
2. Lake Hamilton
3. Benton
4. El Dorado
5. Jonesboro
6. LR Parkview
7. Sylvan Hills
8. Searcy
9. West Memphis
10. Pine Bluff
11. Siloam Springs
12. Marion
13. Van Buren
14. Mountain Home
15. Russellville
16. Sheridan
 
GAME OF THE WEEK
No. 3 Benton vs. Class 7A No. 1 Bryant.
The annual Salt Bowl, which draws Arkansas' largest high school crowds, is set for 7 p.m. Saturday at War Memorial Stadium in Little Rock.
Three-time defending Class 7A state champion Bryant reloads with new defenders (9 starters graduated) and skill players but a veteran offensive line returns. Three Bryant linemen, who average 290 pounds, start for a third season. Both tackles have D-1 scholarship offers. Bryant High (2,300-plus students) has almost twice the enrollment of neighbor Benton and will dwarf the Panthers' smallish lines, too.
Benton played for the Class 6A title in 2018 and 2019 before Covid-19 quarantine knocked the Panthers out of the postseason last November. All-conference tailback Casey Johnson and standout senior receivers Andre Lane (team-best 57 catches in 2020) and Cam Harris (6-6 wing span) are big-play threats. Stran Smith, a starter the past two season at Monticello, succeeds graduated QB Garrett Brown (school's all-time passing leader). Senior all-conference linebacker Cain Simmons (5-9, 175; 4.6 speed) starts for a third season and might be Benton's best player. Benton hasn't beaten Bryant since 2005.
 
LAST SEASON
hootens.com correctly predicted 91 of 112 winners (82 percent) in games involving Class 6A teams.
 
WEEK 0 PREDICTIONS (favored team in ALL CAPS)6A EAST
MAUMELLE (4) at Sylvan Hills (Thurs.): Sylvan Hills struggled in last week's scrimmage game against Greenbrier, surrendering six TDs in the first half. Maumelle linemen Andrew Chamblee (6-7, 300) and Nico Davillier (6-5, 275) committed to Arkansas. Maumelle pulled away from Ozark late in last week's scrimmage game, winning 21-7.
Watson Chapel at PINE BLUFF (2): Pine Bluff has won eight of the past 10 over Watson Chapel. Last year's game was canceled due to Covid-19, Watson Chapel won 39-33 in 2019 and battled to a 14-14 tie the previous year. Watson Chapel's QB and a starting receiver transferred to Mills in July. Sophomore Marquez Brantley takes over at QB. Watson Chapel and Star City battled to a 0-0 tie in a weather-shortened one quarter scrimmage last week.
Sheridan at WHITE HALL (6): These teams play for the Highway 270 trophy. Class 5A White Hall's starters beat Stuttgart 7-0 in the first half of a scrimmage game. Sheridan lost its scrimmage at Malvern 21-14, with junior LB Austin Webb making eight solo tackles. Sheridan junior linebacker Landon Feimster, last year's second-leading tackler, will miss this fall after tearing his ACL in practice.
CABOT (21) at Searcy: Class 7A Cabot could be Bryant's top challenger in Coach Scott Reed's third season. Reed's Panthers won at Bentonville before losing 49-42 at North LR in last season's semis. Searcy has a new coach for the third straight season. Former Razorback and UCA QB Zak Clark, who coached at Springdale the past six seasons, inherits eight returning starters to run his Spread offense. Searcy led Cabot early in last season's matchup before succumbing 35-18.
LR Catholic at JONESBORO (6): Jonesboro won this matchup 28-24 last year. Jonesboro normally the more talented team and that is certainly the case this season. Class 7A LR Catholic's sophomore class is one to watch, though.
WEST MEMPHIS (15) at LR Southwest: Class 7A second-year program LR Southwest, winless a year ago, looks to shorten games with an option attack. The sophomore class at West Memphis makes the Blue Devils relevant again.
WYNNE (7) at Marion: Wynne has won five of the past eight over Marion, with five games decided by six points or less (two went into overtime). Wynne's starters trailed Searcy 21-0 in the second quarter of last week's scrimmage. Wynne coach Van Paschal tested positive for covid Sunday and three or more starters could be in quarantine.
El Dorado is open.
 
6A WEST
Benton vs. BRYANT (17): See hootens.com Game of the Week
GREENWOOD (18) at Muskogee, Okla.: Greenwood had no turnovers and tied Class 7A Fayetteville 14-14 in last week's scrimmage. The Bulldogs are athletically better on defense than a year ago.
HS Lakeside at LAKE HAMILTON (7): This is the fourth straight meeting between these Garland County rivals since the series resumed (was shelved from 2000-2017). In scrimmage games last week: Class 5A HS Lakeside ran the ball well against Class 4A Nashville, while Class 6A Lake Hamilton struggled at times to slow Class 4A Arkadelphia's passing game.
Morrilton at RUSSELLVILLE (3): Russellville has won 11 of the past 15 in the series. Morrilton senior receiver/defensive back Julian Brockman played well in last week's scrimmage against Class 7A Conway.
Siloam Springs at ROGERS (9): Class 7A Rogers won this game 52-42 last August and should be improved promoting a super sophomore class and lining up less in man coverage on defense. Siloam Springs looks solid at QB, left tackle and its tight end creates matchup problems. The Panthers also hope to give up fewer big plays with a new defensive coordinator.
VAN BUREN (15) at Springdale: Van Buren smacked Class 7A Springdale 48-28 last year and the Bulldogs likely struggle, again, this season. Defending Class 4A champion Shiloh Christian led Springdale 35-0 in the first half of last week's scrimmage. New Springdale coach Brett Hobbs is the first former Bulldog to lead the program. Van Buren has no senior linemen on its team. Starters at right guard or right tackle might not be named until Friday. Sophomore QB Bryce Perkins, who moved in from Shiloh Christian, will toss often to junior playmaker Ty Henry. Van Buren, dressing 64 players, led Class 5A Farmington 15-14 at halftime of last week's scrimmage. Shiloh returned the opening kick and then hit a 98-yard TD pass on its first play against Springdale. Coach Brett Hobbs, an all-state linebacker in 1999 and defensive coordinator the past five seasons at Springdale, welcomes back starters at just 10 positions.
Mountain Home is open.
LR Parkview is open.