Class 6A - Week 12 - 2015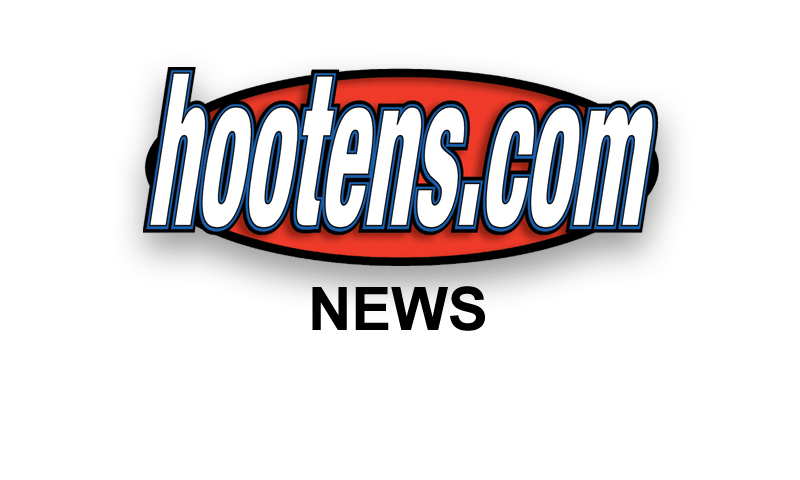 Hootens.com Rankings
Class 6A, Week 12, 2015
Copyright Hooten Publishing, Inc.

1. Pine Bluff (10-0)
2. Greenwood (10-0)
3. Benton (8-2)
4. Jonesboro (7-3)
5. El Dorado (6-5)
6. Russellville (5-6)
7. Alma (7-4)
8. Searcy (6-5)
9. Siloam Springs (4-6)
10. Marion (5-6)
11. Sheridan (5-6)
12. Lake Hamilton (4-7)
13. Texarkana (3-8)
14. LR Parkview (5-5)
15. Mountain Home (1-9)
16. LR Hall (0-10)

HOOTENS.COM GAME OF THE WEEK
No. 7 Alma at No. 4 Jonesboro
Alma forced five turnovers in last week's 28-23 win at Texarkana. Junior quarterback Noah Dotson passed for 284 yards and a touchdown and rushed for 102 yards and a score. Senior Jeremiah Nicholson caught five passes for 126 yards, including a 26-yard TD. Dotson (6-0, 220) has completed 151 of 246 passes (61 percent) this season for 1,979 yards and 19 TDs, while rushing 112 times for 519 yards and three scores. Three of Alma's top five tacklers are seniors, including cornerback Kevin Schultz (77 tackles, six interceptions) and safety Alex Beneux (73 tackles, two interceptions). Senior linebacker Thomas Hall (64 tackles) returns after missing last week with a concussion.
A year ago, Jonesboro held off Alma 32-27. Senior LB Jodeci Booker returned an interception 95 yards for a score. Booker has recorded 112 tackles this fall, including a team-high 24 for loss. Jonesboro, which has reached the semifinals the past four seasons, averages 540 yards and 50 points per game this season. Sophomores A.J. Aycock (1,696 yards, 22 TDs) and Tyson Williams (1,274 yards, 16 TDs) split snaps at QB, distributing the ball to explosive receivers Ke'dren Brunson (979 yards, 10 TDs) and Jonathan Adams, Jr. (1,127 yards, 18 TDs). Athletic senior running back Kylon Tate paces the Hurricane with 170 carries for 1,335 yards (7.9 yards per carry) and 18 TDs. Senior RB Princeton Pitts gains 8.2 yards per carry and has scored 12 TDs.

LAST WEEK
Hootens.com correctly picked two of four games involving 6A teams. For the season, hootens.com has correctly predicted 98 of 123 winners (80 percent).

WEEK 12 PLAYOFF PREDICTIONS (favored team in CAPS followed by point spread)
TOP HALF OF THE BRACKET
Marion at GREENWOOD (29): Marion's 14-13 win at Lake Hamilton last week was its first playoff victory since 2011. The Patriots converted a fourth-and-15 on their game-winning scoring drive. Greenwood has won 10 playoff games since 2011. The undefeated Bulldogs swept the 7A/6A Central this fall, mercy-ruling six of their seven opponents.
El Dorado at BENTON (13): A rematch from Week 9 when Benton won at El Dorado 35-12. The Panthers defeated El Dorado twice last season, including a 44-6 win in the playoffs. Benton allowed one offensive TD in that 35-12 win Week 9 at El Dorado. All-state senior QB Cason Maertens passed for 282 yards and two TDs. Senior H-back Drew Dyer ran for two scores and caught a TD pass. El Dorado's coming off last week's 31-13 win at Searcy, its most impressive victory of the year. The Wildcats built a 24-0 halftime lead behind three TDs from senior Kawon Love. El Dorado's secondary, led by all-state senior safety Rhett Conner, has played well the past two weeks. Senior CB Randall Coleman intercepted a pass last week at Searcy. Two weeks ago, junior CB Destin Miller grabbed two interceptions in a 25-14 win over Little Rock Parkview. Miller made eight tackles in last year's playoff loss at Benton.

BOTTOM HALF OF THE BRACKET
Alma at JONESBORO (6): See Hootens.com Game of the Week.
Russellville at PINE BLUFF (28): Russellville (2-8 in 2014) beat Sheridan 35-23 last week, notching its first playoff win in six years. Senior Steven Baty caught two TD passes and returned an interception for a score. Senior Jackson Hickey ran 20 times for 118 yards and two TDs. Pine Bluff swept the 6A South this fall, beating five opponents by an average of 40 points, including Sheridan. The Zebras ride a 13-game winning streak.