Class 7A Week 11 Rankings, Picks & Notes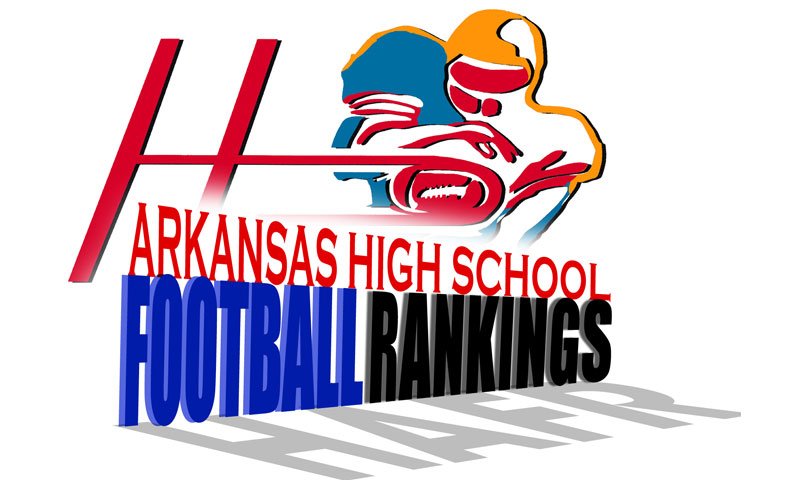 Class 7A Rankings
Week 11, 2022
Copyright Seventy Seven's Publishing
1. Bryant (9-0)

2. Cabot (8-2)
3. Conway (8-2)
4. Bentonville (9-1)
5. Bentonville West (7-3)
6. Rogers (8-2)
7. Fayetteville (7-3)
8. North LR (5-5)
9. FS Northside (4-6)
10. FS Southside (4-6)
11. Jonesboro (2-8)
12. Har-Ber (2-8)
13. Rogers Heritage (3-7)
14. LR Southwest (2-8)
15. Springdale (1-9)
16. LR Central (0-10)
WEEK 11 PREDICTIONS (favored team highlighted in yellow and ALL CAPS)

Conference affiliations and seeding are denoted for each matchup.

LAST WEEK 

Hootens.com predicted 8 of 8 games (100 percent) involving Class 7A teams and is 67-12 (85 percent) in Class 7A.
GAME OF THE WEEK

7A-Central (5) FS Northside (4-6) at 7A-WEST (4) ROGERS (8-2)
FS Northside comes into the playoffs as the fifth seed from the Central. The Grizzlies broke a 3-game losing skid by beating LR Southwest 41-14 last week. QB McLean Moody threw 4 TD passes. "Anytime you can go to the postseason, it's a good thing," Northside Coach Felix Curry said. "We think Rogers is a tough opponent. They are big and rangy at all positions. They are real sound offensively and defensively. They've got a long receiver who is going to be a matchup problem for us. But we're looking forward to playing."
Rogers is on a 2-game winning streak, dispatching crosstown rival Heritage 49-7 last week. Junior RB Jacob Jenkins rushed for 356 yards in the victory. "It's just another tough opponent," Rogers coach Chad Harbison said of Northside. "The 7A-Central is a really tough conference. We've seen Northside a few times on film this year. They've got a lot of team speed and game-breakers. They have a very talented group. "We'll have to play really well. Defensively, we've been pretty solid all year long. Can we hold up and eliminate big plays against a team as explosive as they are? If  we do that, and offensively, be steady, hopefully, we can stay in there and compete with those guys."
The winner will play at 4-time defending state champion Bryant (9-0) next week. 
TOP HALF OF THE BRACKET

BRYANT (9-0) has a bye
FAYETTEVILLE (7-3) has a bye
7A-West (6) Har-Ber (2-8) at 7A-CENTRAL (3) CONWAY (8-2): Har-Ber made the playoffs with a 1-6 conference record, getting the tiebreaker over Rogers Heritage and Springdale. Sophomore QB Rhett Richardson threw 2 TD passes in a loss to Fayetteville. Conway finished third in the 7A-Central after a 34-16 loss to Bryant. The Wampus Cats were held to 279 yards in total offense. RB Boogie Carr had 96 yards rushing on 29 carries. 

BOTTOM HALF OF THE BRACKET

BENTONVILLE (9-1) has a bye
CABOT (8-2) has a bye
7A-West (5) FS Southside (4-6) at 7A-CENTRAL (4) NORTH LR (5-5): FS Southside finished 3-4 in the 7A-West to gain the No. 5 seed. The Mavericks beat Springdale 37-17 last week. QB Carter Zimmerman rushed for 193 yards on 20 carries. North LR finished 4-3 in league play, losing to Bryant, Cabot and Conway, who combined for a 25-4 record in the regular season. 

7A-Central (6) Jonesboro (2-8) at 7A-WEST (3) BENTONVILLE WEST (7-3): Jonesboro qualified for the playoffs with a 2-5 conference record in its return to the state's largest classification. West got the third seed from the 7A-West after a three-way tie for second was broken with Fayetteville and Rogers.