Class 7A Week 12 Rankings, Notes & Picks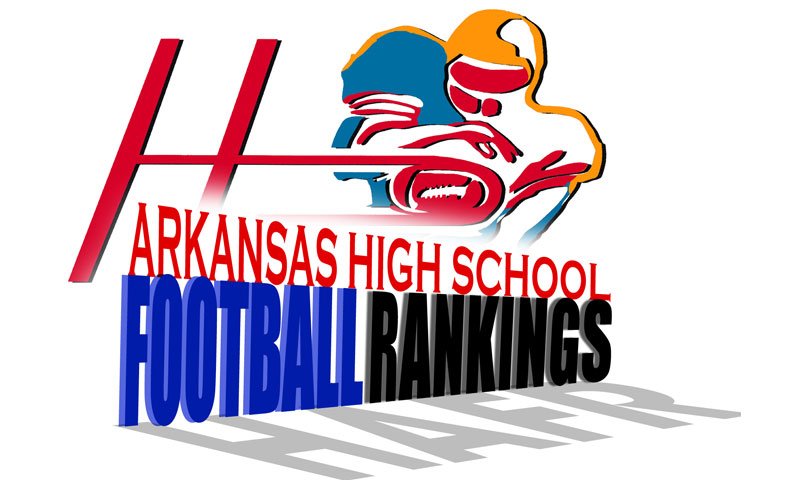 Hootens.com Rankings
Class 7A, Week 12, 2016
Copyright Hooten Publishing, Inc.
1. North LR (10-0)
2. Fayetteville (9-1)
3. Springdale Har-Ber (8-2)
4. Bentonville (9-2)
5. FS Northside (7-2)
6. Bryant (8-3)
7. Cabot (7-4)
8. Conway (4-7)
9. Bentonville West (3-8)
10. Rogers (6-5)
11. Springdale (4-7)
12. LR Catholic (3-8)
13. FS Southside (3-7)
14. LR Central (3-7)
15. Van Buren (2-8)
16. Rogers Heritage (1-9)

HOOTENS.COM GAME OF THE WEEK
No. 7 Cabot at No. 1 North LR
Cabot fell short on a two-point conversion late, losing at North LR 28-27 two weeks ago. "I hate it, absolutely hate it," says North LR coach Jamie Mitchell of playing the same opponent on the same field 14 days later. "But we don't make the brackets, we play them. We've spent every second of the past three weeks working on Cabot."
Undefeated North LR earned a bye while Cabot mercy-ruled first-year program Bentonville West 62-34 last Thursday in the first round. Cabot QB Jarrod Barnes, an Arkansas Razorback committ, is complemented by bruising fullback Easton Seidl. The duo combined for 33 carries and 312 yards and eight TDs last week. Barnes accounted for 145 yards offense in the first meeting when Cabot led North LR 21-3 at halftime. The Panthers limited North LR to 7 of 19 passing for 100 yards and "could not have defended us any better," Mitchell says. "Cabot does a phenomenal job coaching tendencies."
Unusually, no North LR players own a D-1 college scholarship offer this fall. However, senior running back Alex Day (5-9, 205; 4.6 speed) is one of six Charging Wildcats with a D-2 scholarship offer. Day, who missed most of the first three games this season and did not play Week 10 against Cabot, returns Friday. North LR's defensive improvement has surpassed Mitchell's hopes this fall. The Charging Wilecats have won 17 of their past 18 games since losing to Cabot Sept. 25, 2015.
The game's winner plays either Bryant or Har-Ber in the semifinals.

LAST WEEK
Hooten's Arkansas Football correctly predicted all 84 winners in Class 7A. For the season, hootens.com is 77-23 (77 percent) predicting winners of games involving Class 7A teams.

SECOND-ROUND PLAYOFF PREDICTIONS (favored team in CAPS followed by point spread)
TOP HALF OF BRACKET
Cabot at NORTH LR (13): Game of the Week.
Bryant at SPRINGDALE HAR-BER (9): Har-Ber has size advantage but Bryant's stingy defense could slow the Wildcats' ground-oriented attack (254 yards rushing weekly). Bryant tackles well and has held five of its past six opponents to 20 points or less. Bryant linebacker Marvin Moody (13 tackles weekly) is on the Farm Bureau Insurance Awards watch list for Class 7A/6A Defensive Player of the Year. Har-Ber sophomore starting QB Grant Allen, son of former Razorback QB Jason Allen, has completed 27 of 33 passes for 466 yards this season. Junior Payton Copher (6-0, 180), who also lines up at QB, has passed for 559 yards and rushed for 813 yards this fall. Har-Ber's defensive front likely causes problems for a Bryant front line routinely rotating multiple blockers. Har-Ber coach Chris Wood and Bryant coach Buck James met in 2003 when Wood was coach at Shiloh Christian at James was head man at Star City. Shiloh won at Star City 34-13 in the quarterfinals.



BOTTOM HALF OF BRACKET
Conway at FAYETTEVILLE (15): Some coaches say Conway's athletic defense could keep this close. Otherwise, its the biggest mismatch of the quarterfinals, especially if Fayetteville's defense shows up determined. Fayetteville is just too thorough in all phases, featuring QB Taylor Powell, DT Akial Byers (University of Alabama commit) and an unheralded offensive front. Defending state champion Fayetteville has had two weeks to prepare while Conway held off Rogers 35-20 last Friday. Fayetteville won Week 6 at Rogers 54-17.
Bentonville at FS NORTHSIDE (7): Northside gets two weeks to prepare and opposing coaches say if electrifying Tre Norwood (Univeristy of Louisville committ) takes every meaningful snap at QB, the Grizzlies likely advance. Norwood, who also stars at cornerback, is on the Farm Bureau Insurance Awards watch list for Class 7A/6A Defensive Player of the Year. Bentonville, not as big up front on both sides of the ball as previous Tiger teams, just got past near defenseless LR Catholic (allowed 42 ppg in regular season) last Friday, 38-31. Bentonville's Jacbo Clark, slowed by an injured knee, rushed for 186 yards against Catholic.