Class 7A Week 14 Rankings, Notes & Picks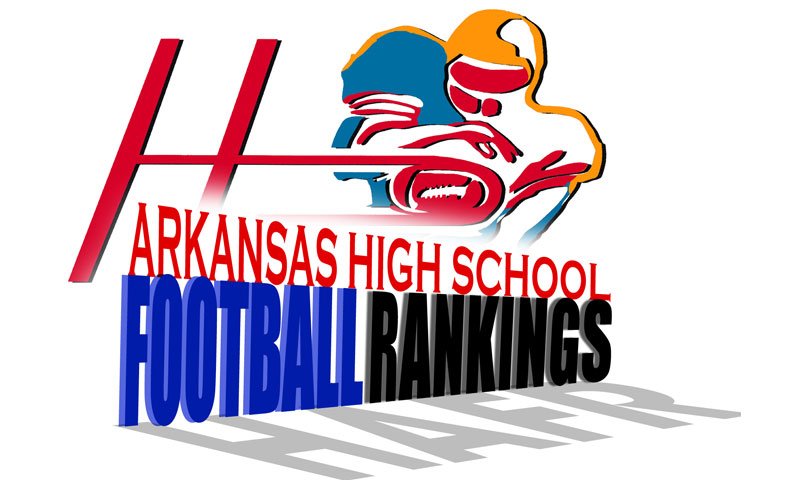 Hootens.com 7A Rankings
Week 14, 2022
Copyright Seventy Seven's Publishing
1. Bryant (11-0)
2. Bentonville (11-1)
3. Cabot (9-3)
4. Conway (10-3)
5. Bentonville West (8-4)
6. Rogers (9-3)
7. Fayetteville (7-4)
8. North LR (6-6)
9. FS Northside (4-7)
10. FS Southside (4-7)
11. Jonesboro (2-9)
12. Har-Ber (2-9)
13. Rogers Heritage (3-7)
14. LR Southwest (2-8)
15. Springdale (1-9)
16. LR Central (0-10)

LAST WEEK
Hootens.com correctly predicted both semifinal games involving Class 6A teams and is 91-18 (83 percent) for the season.

WEEK 14 PLAYOFF PREDICTION (favored team highlighted in yellow and ALL CAPS)
LAST WEEK 

Hootens.com predicted 1 of 2 games involving Class 7A teams and is 76-13 (85 percent) in Class 7A.
7A STATE CHAMPIONSHIP GAME (6:30 p.m. Friday, War Memorial Stadium)

NO. 1 BRYANT (11-0) vs. No. 2 Bentonville (11-1)
Bentonville has won 5 state titles in Arkansas' largest classification since 2001, with 4 of those championships coming between 2008-2014. The Tigers have not won a state championship since 2014 and have not appeared in a state-title game since 2017. 
RB Josh Ficklin (1,487 rushing, 26 TDs), QB Carter Nye (2,835 passing, 28 TDs, 3 interceptions) and WR CJ Brown (66-1,242 receiving, 16 TDs) lead the offense. 
"This is an opportunity that we have wanted for the last several years, but we haven't gotten it done on our end to get there," Bentonville Coach Jody Grant said. "We know it presents a huge challenge. Bryant has a phenomenal football team and a great program. You just look at what they've done, really since 2018. They have been the most dominant program in the state of Arkansas. It's been impressive to watch."
Grant said his team needs will need a little luck
"We've also got to play good football," he said. "We've got to play one of our better games. We've got to take care of the football and be able to operate offensively in all aspects. Defensively, we've go to continue to play how we've been playing. You've got to be great in special teams as well. Bryant is the most talented team we've seen this year."
Bryant, going for its fifth consecutive state championship, averages 35.4 points per game while giving up 10 points per game. 
QB Jordan Walker (1,660 passing, 17 TDs; 387 rushing, 3 TDs), James Martin (606 rushing, 17 TDs) and WR Mytorian Singleton (34-550 receiving, 6 TDs) spark the offense.
Bryant Coach Buck James said his team has to play well if it wants to win another championship. 
"We have to be able to control the line of scrimmage," he said. "They are a big, strong football team. They are very well-coached. They do everything right, it looks like. They are always where they are supposed to be, doing what they are supposed to be doing. They are a big, physical-looking football team."
James said he feels blessed to have his team back in the finals.
"Our kids have worked hard, and our coaches have worked hard," he said. "Probably since we walked off the field 4 years ago, we've had the bull's eye on our back, especially this last year. We've been circled as everyone's big game. We've gotten everyone's best shot. And we're still standing. That's a testament to our kids and our coaches."