Class 7A Week 7 Rankings, Notes & Picks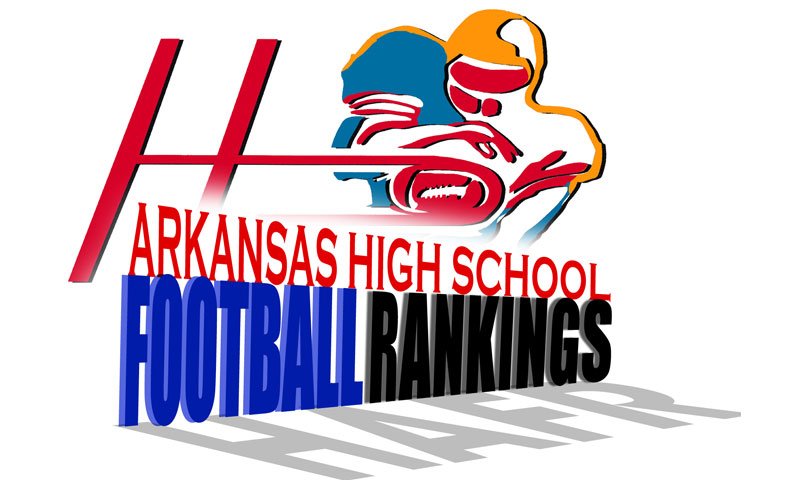 Hootens.com Rankings
Class 7A, Week 7, 2019
Copyright Hooten Publishing, Inc.

1. Bryant (6-0)
2. Bentonville (6-0)
3. North LR (4-2)
4. Har-Ber (4-2)
5. Conway (4-2)
6. Bentonville West (4-2)
7. LR Central (4-2)
8. Fayetteville (3-3)
9. LR Catholic (4-2)
10. Cabot (4-2)
11. FS Northside (2-4)
12. Van Buren (3-3)
13. Springdale (3-3)
14. FS Southside (1-5)
15. Rogers (0-6)
16. Heritage (0-6)

HOOTENS.COM GAME OF THE WEEK
No. 4 Har-Ber at No. 6 Bentonville West.
Both likely play at home in the first round of the playoffs, but the winner nudges close toward a first-round bye.
Har-Ber hopes to have more players available this week after injuries and discipline issues sideline several in last Friday's 49-10 win over crosstown rival Springdale. Har-Ber scores 47.1 points weekly and has mercy-ruled opponents in its four wins. Since losing its opener at Class 5A Pulaski Academy 84-68, Har-Ber has allowed 11.6 points per game. Har-Ber QB Blaise Wittschen completes 61 percent of his passes for 283 yards and 3.7 TDs weekly (1,695 yards this season). He fired five TD tosses and ran for another last week. Senior receive Hunter Wood has 42 catches for 687 yards (115 yards weekly) and 10 TDs.
West led at Rogers 35-0 by halftime last week and has outscored its three league opponents 124-58. West junior QB Dalton McDonald completes 60 percent of his passes for 1,016 yards and 10 TDs with five interceptions this season. Nick Whitlatch leads Wolverine rushers with 70 steps weekly.

LAST WEEK
hootens.com correctly predicted 7  of 8 winners in Class 7A games. For the season, hootens.com has correctly predicted 50 of 59 winners (85 percent) in Class 7A.

7A CENTRAL
FS Southside at BRYANT (36): Book it. Defending state champ Bryant will be looking to repeat as champs 7 p.m., Friday, Dec. 6 at War Memorial Stadium in Little Rock. Bryant has mercy ruled all its opponents this fall, allowing just 9 points per game despite playing reserves in the second half. "Our third-team guys on defense are almost as good as our first-team," Coach Buck James says. Bryant belittled LR Central 55-14 last week with defensive lineman Kyle Green returning an interception 24 yards to score on the game's first play. Bryant plays host to No. 3 North LR next Friday. FS Southside trailed North LR just 21-14 at halftime last week but scores only 16.1 points weekly, winning at hapless Heritage 35-6 for its only victory.
CONWAY (1) at FS Northside: Conway beat Cabot 30-20 last week without its top two rushers Manny Smith (508 yards in first 5 games) and Jamal Bethune, who had 85 yards in the first quarter against Cabot before injuring his right ankle. FS Northside has blown second-half leads the past two weeks, losing to LR Central 42-35 and at LR Catholic 24-21.

Cabot at LR CENTRAL (1): Cabot scores 28.8 points weekly but allowed 300 yards rushing in last Friday's 30-20 loss at Conway. Cabot junior QB Tyler Gee passed for 360 yards and 3 TDs including a 20-yarder on the game's final play last week. LR Central trailed top-ranked Bryant 41-0 midway through the second quarter last Friday. Central junior running back Sam Franklin is one to watch. He carried 20 times for 128 yards against Bryant, mostly in the second half.
LR Catholic at NORTH LR (7): North LR, not a full-strength all season due to injuries and suspensions, struggles scoring (19 points weekly). North LR committed three turnovers and needed a 50-yard scoop-and-score by senior defensive lineman Rashad Muhammad (6-3, 250) to put away No. 14 FS Southside 28-14 last week. North LR travels next week to top-ranked Bryant.

7A WEST
HAR-BER (1) at Bentonville West: Game of the Week
BENTONVILLE (7) at Fayetteville: Seven different players scored TDs for Bentonville in last week's 56-7 win over hapless Heritage, but its the Tiger D allowing just 14.3 points that opposing coaches rave about. Fayetteville averages 34 points per game and scored on all seven of its first-half possessions in last week's 46-6 win at Van Buren. But Fayetteville was held to 19 points or less in its three losses this season and Bentonville's defense will be one of the better its faced.
VAN BUREN (20) at Heritage: Van Buren forgets last week's 46-6 flogging by Fayetteville with an easy win at hapless Heritage, which has lost 49 of its past 51 games.
Rogers at SPRINGDALE (6): Loser likely misses the playoffs. Winless Rogers trailed Bentonville West 35-0 at halftime last week. Springdale, 1-2 in league play with a win over Heritage, gave up 270 yards passing last week and trailed at rival Har-Ber 21-0 in the first quarter.