Recruiting: Brown, talented Sheridan not satisfied with simply reaching the playoffs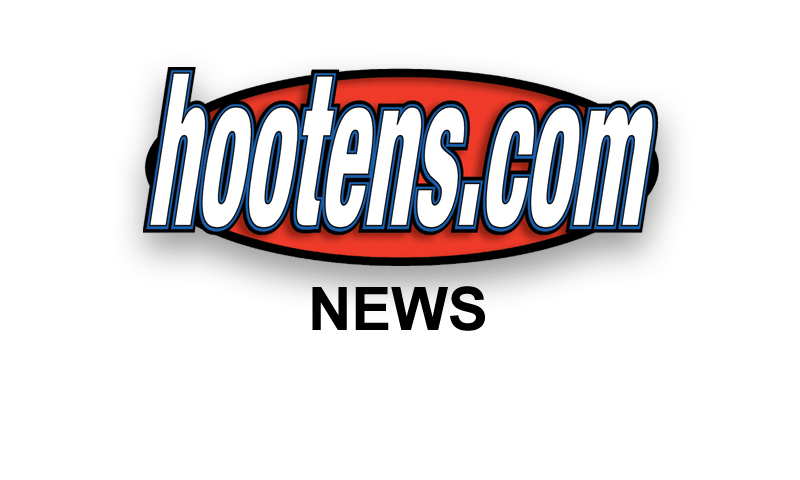 It takes little time to analyze Sheridan's playoff success, or lack thereof.
The Yellowjackets are 4-15 in the modern playoff era (1969-present), and they've reached the playoffs five times over the past decade as a No. 5 seed or lower.
The 'Jackets advance to this postseason after last week's 29-22 victory over Texarkana. Sheridan (5-5) tied for fourth in the 6A South, but was relegated to the No. 6 seed by the points tiebreaker system.
"I felt for our sake, if we ended the season with four wins and out of the playoffs, we would've underachieved," Coach Louis Campbell says. "It was great to beat Texarkana on Senior Night and for that win put us over the edge."
Sheridan Headlight photo
Sr RB BROCKTON BROWN
Sheridan, with some of the better talent in school history, travels Friday night to Russellville for a first-round game. Russellville's coach, Billy Dawson, led Sheridan to a 9-2 record and its third-ever home playoff game in 2000. The Yellowjackets haven't hosted a playoff game since.

"I think we have a few guys who can play college football," says Campbell, whose college coaching stops included Arkansas, Alabama and Mississippi State. "Maybe if we go on a run in the playoffs, people will pay attention. The kids here don't always get noticed because we haven't had a lot of success through the years."

The Yellowjackets average 335 yards per game, with 273 coming on the ground. Senior Brockton Brown (5-11, 190) started at slotback as a sophomore and half of his junior season before an injury to another starter allowed him to move to his natural fullback spot. Brown and the Yellowjackets flourished after the move.

Brown dons the number 34 jersey, just as dad Gary did as a Yellowjacket all-star (1988 5-AAA Outstanding 'Back) from 1986-1988.

Brockton Brown earned all-state honors last season, rushing for 898 yards and nine touchdowns. He caught a team-high eight passes for 133 yards. Brown clocked 4.5 speed at a combine in the spring, and again at a summer camp. Colleges took notice.

Campbell calls Brown "a model student (30 ACT) and citizen." Most Ivy league schools inquired in the spring "to see if he were willing to travel that far," Campbell says.

Air Force and "all the academies are interested because he's smart and does everything great," Campbell says. "I wouldn't be surprised if one of them offered."

Brown paces Sheridan this fall with 244 carries for 1,976 yards and 20 TDs, and he's caught 12 passes for 102 yards. Brown logged a season-high 32 carries against Texarkana, willing his way to 227 yards and three TDs.

Brown, the leading rusher in Class 7A/6A, has topped 200 yards in six games this season and for more than 100 yards nine times. The senior owns firm scholarship offers from Henderson State and Ouachita Baptist, and the coach expects Arkansas Tech to offer soon. Arkansas State has expressed interest in Brown over the past month.

Senior guard Jacob Atnip (6-5, 300) committed to Arkansas State in June, turning down scholarship offers from Louisiana-Monroe and Louisiana Tech. Memphis continues recruiting Atnip (350-pound bench press). "He's our biggest and strongest guy," Campbell says. "He's developed into one of our leaders."

Senior middle linebacker Chris Wheeler (6-0, 205) "has been our anchor, our heart and soul, for three years," Campbell says. Wheeler (300-pound bench press) paces Sheridan with 123 tackles. The athletic Wheeler played limited snaps on offense this season, with both of his catches resulting in TDs (24-yarder against LR Hall and a 7-yarder against Texarkana). Henderson State and Ouachita Baptist are recruiting Wheeler.

Senior defensive lineman Maleek Caton (5-11, 235) could develop into a college prospect, the coach says. Caton bench presses 325 pounds and squats 450 pounds.

The coach believes junior linebacker McKinley Williams (6-2, 185) can play in college. Williams played some two years ago after promoting to the varsity as a freshman, and started the past two seasons. Williams also contributes at running back.

Senior Brady Bibb (5-11, 170) punts, starts at safety (team-high four interceptions in nine games) and "is a heck of high school player but probably too small for college," Campbell says. Bibb leads the state with a 43-yard punting average. He drops more than 80 percent of his punts inside the opponent's 20-yard line. Bibb, a key member of Sheridan's 2015 state championship baseball team, could play college baseball.

Although Sheridan lacks playoff tradition, "this group of seniors really wants to establish a legacy and win a playoff game," the coach says.

Sheridan went 9-3 in 1972, won the 6AA and slipped past Morrilton by three points in the first round of the playoffs. The Yellowjackets didn't return to the postseason until 1986, after finishing second in the 5AAA. They lost at Wynne 13-8 in the first round.

In 1987, the Yellowjackets captured their second league title in the modern era and beat Trumann 33-12 in the first round before losing at eventual state champion Arkadelphia 39-21 in the quarterfinals. They haven't won a league title since.

Sheridan notched another playoff win in 1990, beating Rivercrest 28-21 after finishing second in the 5AAA-South. Its last postseason victory came in 2011, a 15-10 win at Jacksonville.

"It's been a long time getting to this point, and we've worked too hard to take this game lightly," Campbell says.




"