Tulsa blisters outmanned UCA 41-14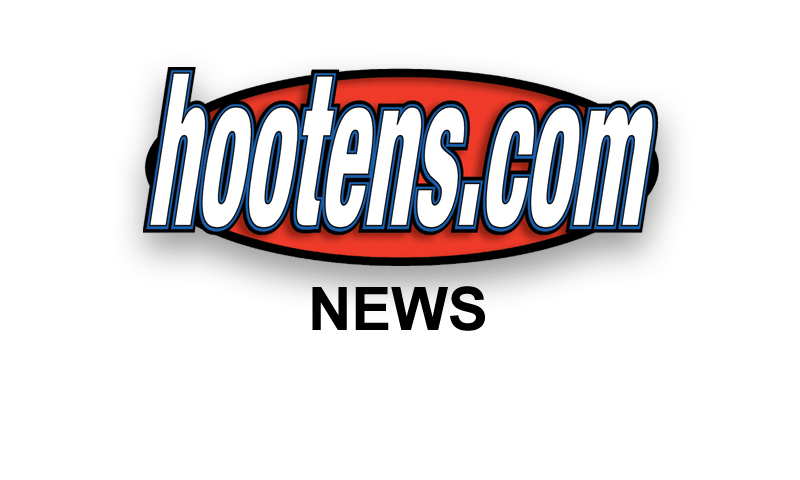 TULSA, Okla. _ At full speed Saturday, the University of Central Arkansas Bears would have had a tough time in trying to knock off Football Bowl Subdivision's Tulsa Golden Hurricane. Losing three key starters in the first half and several more in the second made it a near impossible assignment.
The Bears (3-1), who lost starting quarterback Nathan Dick among others in the first 30 minutes, fell behind early and never recovered in a 41-14 loss at Skelly Stadium at H.A. Chapman Field.
Along with Dick, the Bears lost leading tackler Frank Newsome to a concussion and starting cornerback Marcus Dumas to a knee injury, both in the first quarter. Dick went out with an injury to his left, non-throwing shoulder late in the second quarter and did not return.
Meanwhile the prolific Tulsa offense, fifth in the nation in yards per game, was racking up 293 yards in the first half, including 162 through the air. Junior quarterback G.J. Kinne completed 15 of 24 passes for 162 yards and two touchdowns in the half. The Tulsa defense did it's part as well, holding UCA to just 128 yards of offense and forcing six punts, which tied a season high for an entire game.
"Give Tulsa credit," said UCA head coach Clint Conque, "I thought they came out very focused. This was an important game for both teams and I thought they did a nice job. We didn't play very well in the first half and Tulsa had a little bit to do with that.
"The speed of the game, and obviously their depth throughout the game made a difference. But I was encouraged in the third quarter, and really the entire second half, because defensively we played very hard and pretty well."
UCA's lone first-half touchdown came on a 1-yard run up the middle by sophomore tailback Terence Bobo that capped an 80-yard, 11-play drive with 4:59 left in the second quarter. That touchdown closed the gap to 14-7 but the Hurricane got a 28-yard touchdown pass from Kinne to Trey Watts and Kevin Fitzpatrick added a 47-yard field goal in the final minute for a 24-7 halftime lead.
The Bears had a shot late when sophomore safety Seth Allison intercepted a tipped pass deep in UCA territory. But the Bears went three and out and Tulsa returned the punt into UCA territory and scored three plays later on the 28-yard touchdown pass from Kinne to Watts.
The teams traded punts early in the second half, with Tulsa pinning UCA at its own 1 with a 37-yard punt. After getting one first down out to the 13, the Bears went for it on fourth and inches from their own 20 but quarterback Wynrick Smothers was stopped short. The Hurricane capitalized on that with a 31-yard field goal from Fitzpatrick to make it 27-7 with 5:47 left in the third period.
UCA followed that with a solid drive that reached the Tulsa 7 before Bobo fumbled on a run around left end and Tulsa's Brian Moore recovered. Tulsa then drove 96 yards for another touchdown and a 34-7 lead. Tulsa finished with 539 yards of offense,while UCA had 319.
"The score was 27-7 and we fumble on the 4-yard line late in the third quarter,' said Conque. "We punch that in there, it's a two-score game. I told the team we really needed to get it to a one-score game in the fourth quarter and then we would find a way to win.
"But they (Tulsa) took that and re-focused and went 96 yards for a touchdown and that put it away."
After the Hurricane scored again, the Bears added one late score when backup quarterback Wynrick Smithers hit junior receiver Isaiah Jackson with an 11-yard touchdown pass in the right side of the end zone with 3:06 remaining.
"We lost about seven starters in the game,' said Conque, "and some of them are the type of injuries where they won't be back anytime soon. "But it's a violent game and we're a young team. We talked about the physical immaturity of this team all year, and it showed out there. Tulsa was just too much for us tonight."
Dick completed 8 of 14 passes for 83 yards while Smothers was 7 of 18 for 100 yards and a touchdown. Sophomore Jackie Hinton led the run game with 61 yards on 10 carries, while Bobo added 46 yards on 12 carries. Senior Kenneth Robey continued as UCA's go-to receiver with 7 catches for 110 yards. Jackson, a junior from Conway, became the leading kick returner in UCA history and now has 1,119 career return yards. He passed Anthony Lampkin for the school record.
UCA is off next week before opening Southland Conference play at home against Northwestern State on Oct. 9.
"