RECRUITING UPDATE: Harding Academy LB Simmons draws 6 scholarship offers after weekend release of highlight video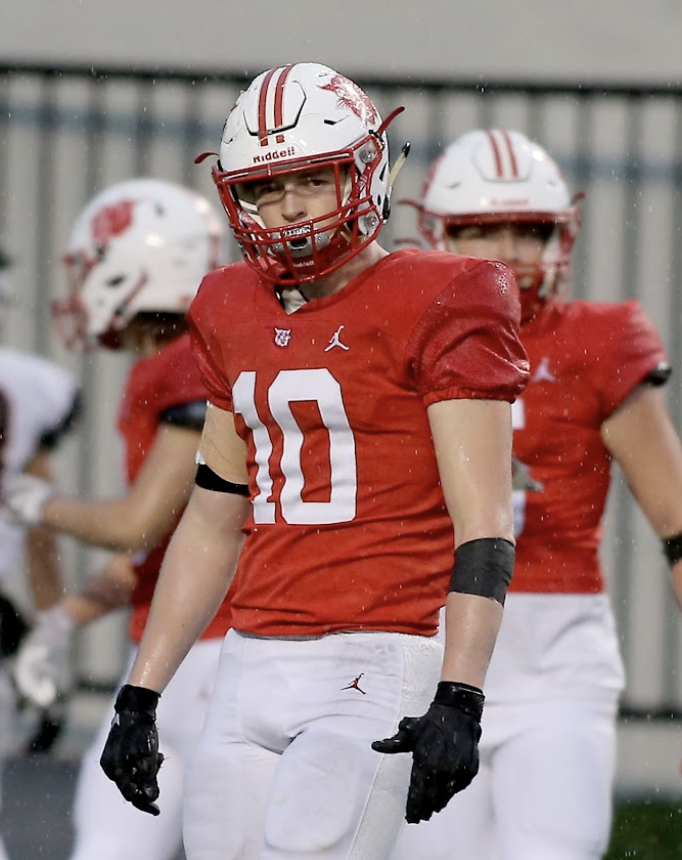 All it took was the compilation and release of a 2 minute, 49-second highlight video last Friday to ignite the dormant recruiting status of Harding Academy linebacker Wyatt Simmons.
The release of the video to most Division I programs has been followed by scholarship offers from at least 6 Division I programs, along with immediate interest from the University of Arkansas and the University of Illinois.
Harding Academy Coach Neil Evans says Simmons, the son of Harding University Coach Paul Simmons, has been offered by Auburn, Southern Miss, Alabama-Birmingham, Arkansas State, Liberty and SMU.
Evans says SMU called and offered Simmons (6-2, 215; 4.6 speed) on Tuesday.
Evans says "SMU offered, and then it all started, one coach said Simmons would be on the field right now at linebacker." Arkansas and Illinois are planning to visit next week.
Simmons, who dabbled at receiver as a sophomore, moved to linebacker in Week 3 of fall camp and he took off from that point, Evans said.
Simmons recorded 84 unassisted tackles, 6 sacks and 15 tackles for loss in the final 10 weeks of the season.
"Super low-key, humble kid," Evans said. "He plays so hard, his speed is great."
Evans said program insiders are comparing Simmons to former Arkansas Razorbacks All-SEC linebacker Jeb Huckeba, a Harding Academy player who was selected in the fifth round of the 2005 NFL Draft and plays two seasons with the Seattle Seahawks.