Class 7A Week 0 Rankings, Notes & Picks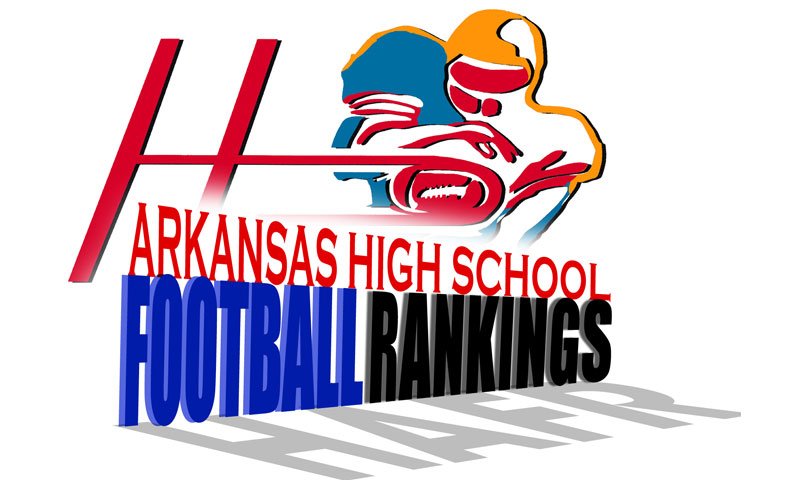 Hootens.com Rankings
Class 7A, Week 0, 2019
Copyright Hooten Publishing, Inc.

1. Bryant
2. North LR
3. Fayetteville
4. Bentonville
5. Conway 
6. Bentonville West
7. Har-Ber
8. FS Northside
9. Rogers
10. Cabot
11. Springdale
12. FS Southside
13. Van Buren
14. LR Catholic
15. LR Central
16. Heritage
HOOTENS.COM GAME OF THE WEEK
No. 1 Bryant vs. Class 6A No. 2 Benton 
Defending Class 7A state champion Bryant has won 12 of the past 13 meetings. The schools tied in 2014 and Benton last toppled Bryant in 2005. Benton graduated four offensive line starters from last year's state runner-up team, but the Panthers are dangerous and deep at the skill positions. All-state receiver Gavin Wells (4.6 speed; 285-pound power clean) caught 57 passes for 654 yards as a junior. Look for the Panther quarterbacks Peyton Hudgins and Garrett Brown to share snaps in non-conference games. The athletic Hudgins slides to receiver when Brown enters at QB. Senior Brett Barbaree (6-3, 240) joins a deep Benton defensive line rotation after moving from Fountain Lake. Barbaree allows Benton to keep its seasoned defenders fresh.  Bryant returns 10 starters following the first state title in school history, but nine graduates signed college football scholarships. Arkansas baseball commit Austin Ledbetter returns at QB while senior RB and state wrestling champion Ahmad Adams (6-0, 235) succeeds Latavion Scott, the school's all-time leading rusher. Senior defensive end and top recruit Catrell Wallace (6-6, 210) owns scholarship offers from Arkansas, Arkansas State, Ole Miss, Oklahoma State and Nebraska. Look for Bryant to deploy Wallace in pass coverage, as a pass rusher and even at safety in certain sets. 

LAST SEASON
Hootens.com correctly picked 80 of 105 winners (76 percent) last season.
WEEK 0 PREDICTIONS (favored team in ALL CAPS followed by points spread)
7A CENTRAL
Class 6A No. 2 Benton vs. BRYANT (14): Game of the Week.
North LR vs. TULSA WASHINGTON, OKLA. (1) (Sat.): Two of North LR's top players, including D1 running back recruit Brandon Thomas (1,802 yards rushing in 2018), will miss several games after sustaining fireworks injuries on July 4. North LR, preseason favorites in Hooten's Arkansas Football magazine, now opens ranked No. 2.
CONWAY (10) at El Dorado: Conway outlasted El Dorado last season, winning 48-41 in double overtime. Class 7A Conway earned nine wins each of the past two seasons, including three wins last fall by a TD or less. Steven Jones succeeds Scott Reed at El Dorado after Reed's teams finished 106-45 with four state titles. Jones finished 25-3 in two seasons at Class 2A juggernaut Junction City, including a state runner-up finish in 2017 and a state title last season. The Wildcats shifted all-state QB Alex Hicks to running back in the spring, where he likely exceeds 20 touches per game this season.
Hear more from Conway coach Keith Fimple here.
FS NORTHSIDE (35) at Heritage: Northside won 69-0 last year and returns starters at 13 positions. Heritage returns 3 starters to an offense that scored a TD or less in half of its games a year ago.
LR Central vs. WEST MEMPHIS (35) (Tues.): Five D1 recruits transferred from Memphis, Tenn. to West Memphis earlier this month. LR Central hasn't won five games in a season since 2014. West Memphis won 35-0 last year. LR Central leads the all-time series 12-6, including state title wins over the Blue Devils in 2003 and 2004. West Memphis offensive lineman Chris Morris (6-4, 287), a four-star recruit, owns offers from Arkansas, Texas A&M Tennessee, Auburn and Alabama.
LR Catholic at JONESBORO (7): Jonesboro enters 2019 with optimism after winning its first playoff game since 2015 last season and pushing eventual state runner-up Benton in the quarterfinals. The Golden Hurricane return 15 starters, including three all-state performers. "I love our team," Coach Randy Coleman says. "It's probably the best team we've had from top to bottom in a long time. Our guys are focused, driven and have great team chemistry." Junior Brodie Williams (5-10, 160) emerged this summer at cornerback.
7A WEST
OWASSO, OKLA. (14) at Bentonville West. Owasso won 56-40 last year and returns most of its starters. Owasso senior running back Isaiah Jacobs (5-10, 195), younger brother of former Alabama star and NFL first-round pick Josh Jacobs, owns scholarship offers from Arkansas, Michigan, Oklahoma State and Ole Miss. Jacobs did not play last season against West due to an MCL sprain. Owasso coach Bill Blankenship led Fayetteville to a state title in 2016, his only season at Fayetteville. West graduated 12, mostly three-year starters in the spring. West's solid offensive linemen and linebackers should keep the defending conference runners-up in the top half of the 7A West this fall.
Midwest City, Okla. at BENTONVILLE (1) (Sat.): Bentonville should be better on defense and a talented 9-1 junior high team promotes. Midwest won this matchup 28-25 in OT last year. 
St. Louis (Mo.) Vianney at FAYETTEVILLE (35): A coaching change in the spring, followed by defections at Vianney make this a blowout, again. Fayetteville won 51-28 last August. New Fayetteville coach Casey Dick inherits talent galore at the skill positions, including all-state receiver Connor Flannigan (31 ACT, 3.9 GPA). Flannigan set six school records in 2018, including 102 receptions and 20 TDs.
FS NORTHSIDE (35) at Heritage: Northside won 69-0 last year and returns starters at 13 positions. Heritage returns 3 starters to an offense that scored a TD or less in half of its games a year ago.
Har-Ber at PULASKI ACADEMY (8): Pulaski Academy jumpstarted last season with a dominating 36-point win at Har-Ber, and Class 5A's top-ranked Bruins have the depth and talent at the receiver spots this fall. Senior Jayden Kelley, who ran for 1,351 yards last year season, caught the ball well in the summer after requesting to shift to receiver. Highly-motivated Har-Ber should be much improved after last year's 2-8 campaign that included three forfeits. Eight starters return on both sides of the ball at Har-Ber.
Springdale at JOE T. ROBINSON (7): Springdale beat Joe T. Robinson by 20 points last season, but this year should be closer. Joe T. Robinson returns just two starters, but most Senators played extensively last season in the second half of blowouts. Senator QB Buddy Gaston and linebacker J.T. Towers played well in summer camps.
VAN BUREN (1) at Siloam Springs: Newcomer Jaden Henry, whose father was hired away from Shiloh Christian in June to be an assistant coach at Van Buren, gives the Pointers big-play potential at quarterback or receiver. Siloam Springs rallied for a 35-32 victory last season at Van Buren. Seven players on Siloam Springs defense have played 400 snaps or more in their varsity careers. "I'm a firm believer that you have to play solid defense if you want to have a chance to win," second-year coach Brandon Craig says. Siloam Springs could dress more than 65 players this season.