Class 7A Week 0 Rankings, Notes & Picks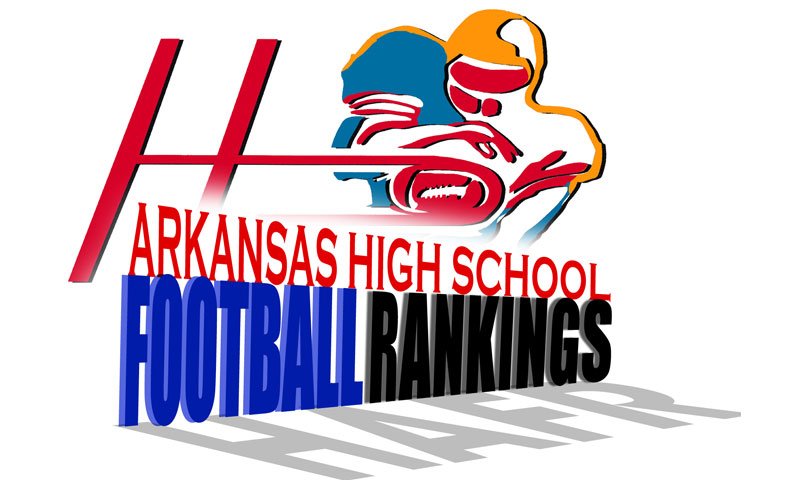 Hooten's Arkansas Football Rankings
Class 7A, Week 0, 2022
Copyright Seventy Seven's Football Publishing, LLC
1. Bryant
2. Bentonville
3. Conway
4. North Little Rock
5. Bentonville West
6 Fayetteville
7. Cabot
8. FS Northside
9. Har-Ber
10. FS Southside
11. Jonesboro
12. Rogers
13. Springdale
14. LR Southwest
15. LR Central
16. Heritage
GAME OF THE WEEK
No.1 Bryant vs. Class 6A No. 3 Benton
The annual Salt Bowl returns to Little Rock's War Memorial Stadium on Saturday. Kickoff is set for 7 p.m. It routinely draws the largest crowd of any high school game played in the state. Bryant, the four-time defending Class 7A state champion, has won the past seven meetings since the teams played to a 14-14 tie in 2014. Benton won the 6A-South, then lost to Marion 59-37 in the playoffs' second round. Bryant has won 42 consecutive games against Arkansas teams, its last loss coming on Oct. 26, 2018, against North LR. Bryant has three players on this year's Hootens.com Class 7A Super Team: running back Chris Gannaway, linebacker Jaylon Brown and defensive back Malachi Graham. Benton has two players on the Class 6A Super Team: offensive lineman Walker Davis and defensive lineman Hunter Goodwin. Benton played for the Class 6A state title in 2018 and 2019.
LAST SEASON
Hootens.com correctly picked 96 of 107 games (90 percent) involving Class 7A teams.
WEEK 0 PREDICTIONS (favored teams in ALL CAPS followed by the points spread)
7A CENTRAL
BRYANT (14) vs. Benton. See Game of the Week.
FAYETTEVILLE (3) at Cabot: Cabot finished 8-4 a year ago, losing to Fayetteville 34-27 in the second round of the Class 7A playoffs. Fayetteville finished 10-3, losing to Bryant 42-38 in the state championship game. Cabot returns 11 starters, including all-state lineman Caleb Shirron. Fayetteville returns 15 starters, including linebacker Brooks Yuracheck, the son of University of Arkansas Athletic Director Hunter Yuracheck.
NORTH LR (7) at LR Catholic (Friday at War Memorial Stadium): North LR (10-3) failed to make the championship game for the first time since 2016, falling to Bryant in the second round of the Class 7A state playoffs. The Charging Wildcats return nine starters, including QB Malachi Gober, who threw for more than 2,000 yards and 25 touchdowns. The Rockets drop to Class 6A after decades of being a staple in the state's largest classification. The Rockets were 3-8 a year ago, falling to Rogers in the first round of the Class 7A state playoffs.
FS Southside at FS NORTHSIDE (1): Northside finished 7-5 a year ago, beating Bentonville West in the first round of the Class 7A state playoffs before falling to Bryant in the second round. Former defensive coordinator Felix Curry takes over as head coach, but the Grizzlies return 12 starters. Southside squeaked into the playoffs by beating Springdale in the regular-season finale. The Mavericks return 14 starters. Northside leads the all-time series 34-25-2, including six wins in a row, but Southside could make it interesting.
JONESBORO (14) at West Memphis: The Golden Hurricane moves up to Class 7A after posting a 7-4 record in Class 6A a year ago. Jonesboro returns five starters, including junior left tackle Cole Abernathy, from last year's team that tied for first in the 6A-East. West Memphis has struggled the past two years but did make the playoffs a year ago. The Blue Devils lost to Lake Hamilton in the first round of the Class 6A playoffs. Twelve starters return, including junior defensive end Marqueze Parker.
ROGERS (10) at LR Southwest: LR Southwest enters its third football season with one win on the field, that coming in a 6-0 victory over LR Central last season. They also received a forfeit win over LR Parkview. Rogers won nine games a year ago and hosted a playoff game for the first time in 15 years. The Mounties return seven starters.
LR CHRISTIAN (21) at LR Central: LR Central went winless for the third time in 14 seasons. The low point of the season might have been a 6-0 loss to LR Southwest. The Tigers return nine starters from a year ago. LR Christian beat Central 41-8 in the season-opener last season. The Warriors move up to Class 6A because of the competitive equity rule. They were 10-3 last year, falling to White Hall in the Class 5A semifinals.
Conway is idle
7A WEST
Broken Arrow, Okla. at BENTONVILLE (14): Bentonville went 8-3 a year ago, falling to North LR in the second round of the Class 7A state playoffs. The Tigers return eight starters from last year's second-place team in the 7A West. Senior running back Josh Ficklin rushed for 1,529 yards and 23 TDs a year ago. Broken Arrow went 8-4 a year ago.
Tulsa Booker T. Washington at BENTONVILLE WEST (7): Bentonville West returns eight starters on each side of the ball for a team that won six games for the second consecutive season. The Wolverines lost to FS Northside in the first round of the Class 7A playoffs. West quarterback Jake Casey passed for 2,394 and 21 touchdowns as a sophomore.  Booker T. Washington finished 8-3 a year ago. They return 2,400-yard passer Lathan Boone.
FAYETTEVILLE (3) at Cabot: See game above.
Har-Ber at LR PARKVIEW (1): Har-Ber finished 3-8 last season, falling to Cabot in the first round of the Class 7A playoffs. Thirteen starters return, including senior QB Luke Buchanan, who passed for 2,827 yards and 19 touchdowns. The Patriots are ranked No. 1 in Class 5A and are expected to contend for a state title after finishing 9-4 in Class 6A, while advancing to the semifinals of the state playoffs. The Patriots put 130 players (including 50 freshmen) through fall camp. Sophomore Cameron Settles played well in the summer and "has a chance to be the best running back I've coached," Coach Brad Bolding says.
ROGERS (10) at LR Southwest: See game above.
HARRISON (1) at Springdale: First-year coach Chris Keylon had 53 players complete fall camp in Harrison. The Goblins will rely on a stout offensive line this fall. Receivers Talon Stephens, J. Henry Brandt and Caleb Brumley played well in the summer, while defensive end Abe Estes and linebackers Tristan Thompson and Taggart Glidewell are expected to contribute this fall on defense.
FS Southside at FS NORTHSIDE (1): See Game above.
HERITAGE (6) at Siloam Springs: Rogers Heritage, 0-10 a year ago, has won three games in the past six years. Siloam Springs went 1-9 a year ago, its only victory over Pea Ridge. Heritage returns 11 starters from a year ago, including senior defensive end Briar Goodwin. Siloam Springs returns 12 starters, including senior receiver Jonathon Graves, who caught 33 passes for 380 yards and 4 TDs.