Hootens.com 8-Man Week 0 Rankings, Notes & Picks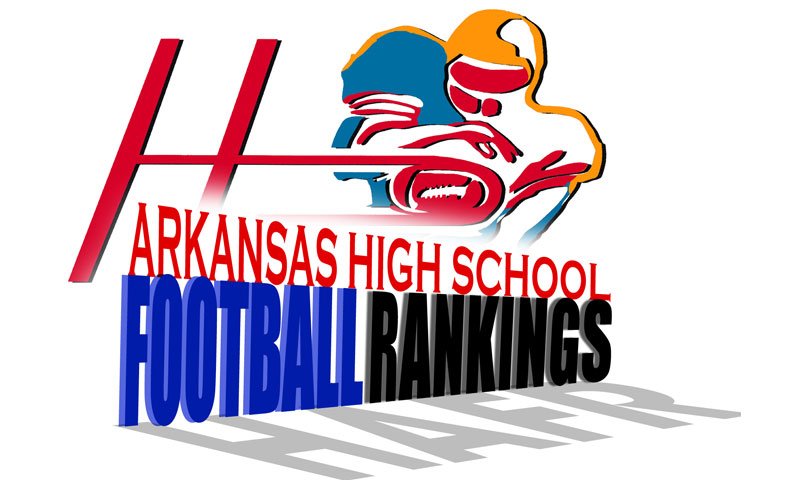 Hooten's Arkansas Football Rankings
8-Man Large School, Week 0, 2022
Copyright Seventy Seven's Football Publishing, LLC
Subiaco

Fountain Lake

Marshall

Genoa Central

Mountain View

Parkers Chapel

Cutter Morning Star

Cedar Ridge

Rose Bud
8-Man Small School 2022 Week 0 Picks & Rankings
Mountain Pine

Strong

Woodlawn

Rector

Spring Hill

Brinkley

Hermitage

Dermott

Augusta

Marvell 
GAME OF THE WEEK
WEEK 0 PREDICTIONS (favored teams in ALL CAPS followed by the points spread)
Rector at MARSHALL (1) 
Marshall and Rector both made the playoffs last season, the first time that has happened. Rector returns All-State RB Jacob Cox and all-conference end Sam Shipley while Marshall looks to lean on a collection of running backs and junior quarterback Canaan Horton. 
MOUNTAIN VIEW (28) at. Izard County Consolidated
First game for ICC is against a 3A playoff team from a season ago. Expect a seasoned Mountain View rushing attack to pace the way to victory. 
BRINKLEY (21) at  Marvell
Look for Brinkley's Jeremiah Harris (6-3, 225) to have a breakout game in this Highway 49 battle. 
PARKERS CHAPEL (7) at Spring Hill
Parkers Chapel drops down from the 5-3A with one of larger lines in 8-man competition. Spring Hill looks to use every inch of the field with their Air Bears offense.. 
8-MAN CAPSULES
Subiaco Academy
Giovanni Vargas (8.3 yards per touch) will run behind three linemen — Matt Mayeaux, Camron Raino and Luke Rainwater — who will provide more than 800 pounds of protection. Coach Adam Creek expects LB Brody Koch to command the Trojans defense after racking up 122 tackles last year. 
Fountain Lake
The Cobras move to 8 man after competing for a playoff spot in the 7-4A last fall. The Cobras added a couple exchange students over the summer to reach 21 players on the roster. Abe Rose (6-0, 180) is the Cobras' fastest athlete and will be the starting quarterback. Evan East (5-11 170) owns the team's surest hands, and will be the primary receiver. Abram Davis (350-pound bench press, 500 squat) will be the primary RB with Juan Diggs backing him up. Kyle Pinkston will line up at center while Nick Brey returns for his third year on the offensive and defensive line.  Pinkston (290 bench press) looks to man one of the DE spots. Cody Scott didn't miss any workouts this summer and will help out both lines. Look for East and junior Sammy Tillery to lead the Cobras in the secondary.
Marshall
Coach Anthony Elliott looks to replace 1,800-yard rusher Dagyn Williams with seniors Logan Ward, Tyler Ross, and Daken England. Junior Caanan Horton triggers the offense after leading the team to a 2-0 record last year. Elliott says he expects sophomores Toby Campbell (6-3 270; 285-pound power clean) and Adam Ray Harris (6-0 250, 300-pound bench) to anchor the offensive and defensive lines. The Bobcats' defense is led by junior safety Bryce Griffin, who utilizes 4.6 speed.
Genoa Central
First-year coach Chris Hudson will be leaning on senior RBs Connor Reed (5-7, 185) and Harrison Wilson (5-11, 200) in what Hudson describes as a power spread attack. The Dragons will run behind senior linemen Mason Shelly (6-0, 270) and Jarek Bennett (6-2, 280). Hudson says he expects the defense to be led by juniors Joshua Kirkland and Devin Hankins. Hudson says the team might lack speed, but the Dragons will play with maximum effort while maintaining a positive attitude.
Mountain View
The Yellowjackets enter 8-Man competition with a battle between Trampas Stubbs and Drew Shelton at QB. Coach Michael Gray says he expects Levi Rorie to lead the way at RB. Senior Kenner Gray (4.6 speed) has shown promise at WR and has been a vocal leader. Senior DJ Lopez anchored the line the past two seasons. "When DJ engages the block there will not be an assignment blown," Gray says. "It's going to be a head-on collision every time." Mountain View's defensive philosophy of attack and react will remain, even with three fewer athletes on the field. Moose Tinkle (6-3, 270) anchors the middle of the defense, along with his brother, Jace Tinkle (6-2, 210), the team's leading returning tackler. Gray says he expects Landon Goins to call the defensive signals.
Cutter Morning Star
Nick Finley takes the reins after assisting Daryl Patton at Bauxite and LR Southwest and Buck James during his tenure at Camden Fairview. Sophomore Payton Mills will be the QB. Finley says he expects Jeremiah Smith (5-9, 200) to shoulder the load at RB, with junior Jock Simpson backing him up.  Clayton Weldon (6-5, 225) will anchor the OL, and is a lockdown OLB. Anchoring the defense will be tackle Nick Burnett (6-3, 260).The secondary is led by senior Drew Newlan, who will also provide depth at wide receiver.  
Rose Bud
Coach Derek Wofford says he expects senior Bryce Walls to trigger the offense, with Walls throwing to Garret Bradshaw and Brayden Reedy. The ground game will be powered by Braydon Sherwood and Garrett Reeder. 
Parkers Chapel
The Trojans made the decision to go to 8-Man July 18. You can read about them in the 2022 edition of Hooten's Arkansas Football.