Class 6A Week 0 Rankings, Notes & Picks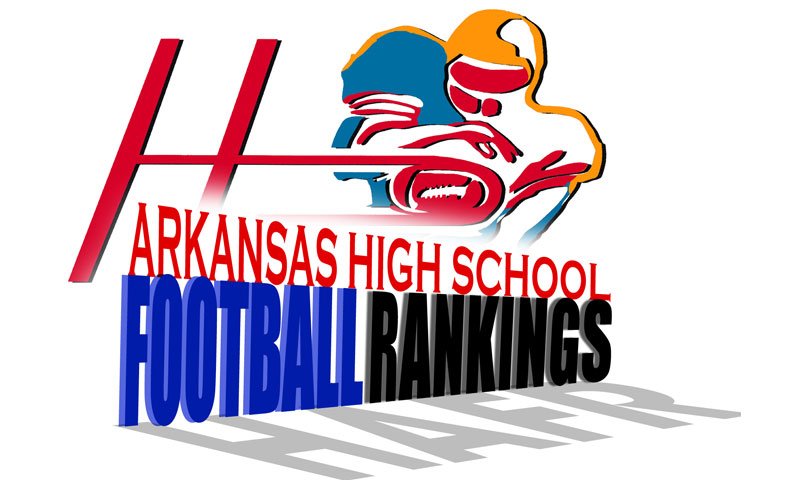 hootens.com Rankings
Class 6A, Week 0, 2020
Copyright Hooten Publishing, Inc.

1. Benton
2. Greenwood
3. Lake Hamilton
4. West Memphis
5. Jonesboro
6. LR Parkview
7. Van Buren
8. Marion
9. Sylvan Hills
10. Siloam Springs
11. Searcy
12. El Dorado
13. Pine Bluff
14. Sheridan
15. Russellville
16. Mountain Home

HOOTENS.COM GAME OF THE WEEK
Class 7A No. 1 Bryant vs. No. 1 Benton
Benton has not beaten Class 7A Bryant since 2005. Bryant earned its second straight state title last season. The Hornet defense surrendered just 8.7 points per game, the second-fewest in the modern era (since 1969) for the state's largest classification. Three defensive starters return for Bryant. The Hornet offense could be among the state's best this year with senior quarterback Austin Ledbetter (6-3, 210) and receivers Hayden Schraeder (6-2, 205), Joseph Young (6-1, 185) and tight end Myles Aldridge (6-3, 230). Bryant and Class 5A power Pulaski Academy were tied at 14 after one varsity half last week.
Benton hunts the school's first state championship since Coach Max Graham's Panthers earned the 1977 Class 4A crown with a 13-7 victory over Conway. The Panthers have played for the past two Class 6A championships. Benton senior all-state QB Garrett Brown closes in on the school's all-time passing record after starting 19 games the past two seasons. All-league running back Casey Johnson impressed coaches with a productive off-season. All-conference offensive lineman Kyree Watkins pulls and kicks with mobility. Benton boasts the top defensive line in Class 6A, highlighted by senior All-6A-West noseguard Justin Walker and classmates Hayden Purdy and Terrance Hall. Benton struggled in last week's scrimmage at Class 5A power Little Rock Christian, trailing 38-14 after one half of varsity action."

LAST YEAR
Hootens.com last year correctly picked 91 out of 112 games (82 percent) involving Class 6A schools.

WEEK 0 PREDICTIONS (favored teams in CAPS followed by point spread)
6A EAST
Searcy at CABOT (15): First-year Searcy coach Kenny Simpson learned the team's old terminology this summer rather than having the team relearn new language. Searcy junior Daniel Perry shifts this season to running back after earning all-league honors last season at safety. The Searcy varsity lost a three-quarter varsity scrimmage 14-6 against Wynne, missing a 20-yard field goal and an extra point.
JONESBORO (6) at LR Catholic: Jonesboro has won three of the last four meetings, including an 18-13 decision last season. Jonesboro senior Cross Jumper (6-4, 220) starts a third season at QB and senior defensive stalwarts Nate Light (6-2, 265), Marco Avant (6-3, 210), Cameron Clark (6-2, 205) and Brodie Williams (6-0, 185), a Navy commit, anchor the defense.
LR Southwest at WEST MEMPHIS (11): The first game in LR Southwest school history. Former Osceola coach Robert Hooks succeeds Billy Elmore at West Memphis, which has not played for a state title since 2005. The Blue Devils qualified for the 6A semifinals the past three seasons, winning the 6A East in 2018.
Marion at WYNNE (1): Wynne has won five of the past seven meetings, including 27-21 last season. Class 5A Wynne shifted fullback Marterious Ross to QB during the off-season. Ross runs behind Arkansas commit, and all-conference left tackle, Terry Wells (6-5, 285). Marion's offense purrs behind two-time all-state QB Daedrick Cail (6-2, 210), senior receivers Markel Wynn (6-1, 190) and D.J. Johnson (5-9, 170) and junior wideout Kaleb Catt (6-0, 175).
Sylvan Hills at MAUMELLE (4): Class 5A Maumelle led Class 4A No. 2 Ozark 21-0 late in the second quarter of last week's scrimmage. Sylvan Hills shifted in the off-season from the Spread to first-year coach Chris Hill's Flexbone. All-conference performer D.J. Smith joins projected three-year starters Taevion Cunningham and Shajuan Esteen in the backfield.
Watson Chapel at PINE BLUFF (2): Watson Chapel beat Pine Bluff 39-33 last season and the schools tied in 2018. Chapel returns 13 starters from a five-win team in 2019, but two projected offensive line starters moved during the off-season. Pine Bluff rips into 2020 with 28 seniors, including nine returning starters on defense. All-conference offensive lineman Bryce Lusk likely starts a third season, while all-state tackle Bradley Clark anchors the defense.
WHITE HALL (8) at Sheridan: Sheridan won the Highway 270 trophy 21-14 last season. Class 5A White Hall surges after winning two playoff games last season to make the semifinals. White Hall's scrimmage against Cabot was canceled. All-state playmaker Kam Robinson paces the White Hall offense. Sheridan focused on offensive line improvement this week after struggling there last week against Class 4A Malvern.
EL DORADO is open.

6A WEST
Benton vs. BRYANT (17) (Saturday): See Hootens.com Game of the Week.
LAKE HAMILTON (6) at HS Lakeside: Lake Hamilton beat Lakeside 49-21 last year. Defending 5A South champion Lakeside returns 16 starters in 2020. The Rams closed 2019 with wins in six of their final seven outings. Lake Hamilton boasts a veteran roster of 25 seniors and 30 juniors. The Wolves return all-state running back (Owen Miller), while fullback Tevin Woodley earned All-6A West honors last year. All-conference left tackle Chase Jessup (6-5, 280) could develop into a college prospect. Lake Hamilton all-state QB Layne Warrick is out at least five weeks with a collarbone injury.
Russellville at MORRILTON (2): Class 5A Morrilton ripped Russellville last season en route to the semifinals. Morrilton pivots after three-year starting QB Jacoby Criswell signed with North Carolina. Russellville missed the playoffs last season for the first time since 2014. The 2020 Cyclones have just 20 seniors on their roster, many of whom are expected to play big roles. Russellville senior QB Brayden Whitford spread passes to several receivers in fall camp.
Rogers at SILOAM SPRINGS (8): Class 7A Rogers slipped Siloam Springs 34-33 in 2017, the last meeting of these schools. Siloam Springs developed crucial depth at most positions during training camp. The Panthers lean this season on senior tailback Palvinson Phizema (4.5 speed).
Springdale at VAN BUREN (15): Van Buren pounded Springdale 31-12 Week 10 last season. The Pointers boast two of the state's top recruits in QB Gary Phillips and receiver/cornerback Jaiden Henry. Look for Phillips to execute more called runs this season. Van Buren downed Class 5A Farmington in a scrimmage last week, when Phillips completed 11 of 19 passes for 170 yards and two TDs. Henry snagged five passes for 92 yards and a score.
LR Parkview, Greenwood and Mountain Home are open.