Class 6A Week 1 Rankings, Notes, Picks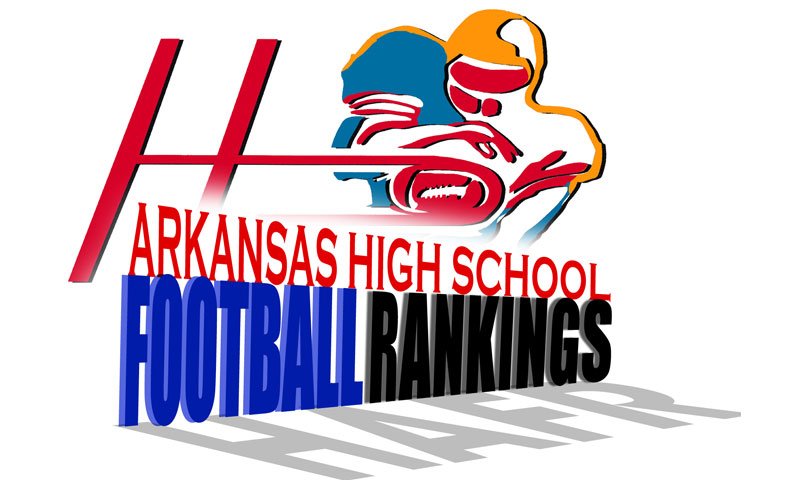 hootens.com Rankings
Class 6A, Week 1, 2020
Copyright Hooten Publishing, Inc.

1. Greenwood (0-0)
2. Lake Hamilton (1-0)
3. Benton (0-1)
4. West Memphis (1-0)
5. Jonesboro (1-0)
6. LR Parkview (0-0)
7. Van Buren (1-0)
8. Sylvan Hills (0-1)
9.  Marion (0-1)
10. Siloam Springs (0-1)
11. Searcy (0-1)
12. El Dorado (0-0)
13. Russellville (1-0)
14. Pine Bluff (0-0)
15. Sheridan (0-1)
16. Mountain Home (0-0)

HOOTENS.COM GAME OF THE WEEK
Wynne at No. 4 West Memphis
West Memphis erased a 16-6 halftime deficit last week against Class 7A Little Rock Southwest. Southwest outgained West Memphis 221-135 before halftime West Memphis took advantage of three bad Southwest snaps. West Memphis junior Tamerius Bell scored two TDs and intercepted two passes in the fourth quarter.
Wynne rolled West Memphis' 6A East rival Marion 35-19 in the opener. Wynne QB Marterious Ross scored on two short runs and fired a 54-yard TD pass in the victory. Wynne converted three long third downs to sustain scoring drives against Marion.

LAST WEEK
hootens.com correctly predicted nine of 11 winners (82 percent) in games involving Class 6A members.

WEEK 1 PREDICTIONS (favored teams in CAPS followed by point spread)
6A EAST
Wynne at WEST MEMPHIS (1): See Hootens.com Game of the Week.
BRYANT (35) at Marion: Marion trailed Class 5A Wynne 21-10 last week at halftime of a 35-19 loss. Two-time all-state QB Daedrick Cail ran 30 yards for a TD at Wynne. Marion senior receiver Markel Wynn is out indefinitely with a leg injury, while Cail is questionable against Bryant. Two-time defending Class 7A state champion Bryant dazzled Class 6A No. 1 Benton in last Saturday's Salt Bowl, leading 48-0 before settling for a 48-7 victory. Bryant led 42-0 at halftime. The Hornets outgained their Saline County rivals 511-260. Bryant senior QB Austin Ledbetter completed eight of 14 passes for 232 yards and four TDs.
CABOT (7) at Jonesboro: Jonesboro outlasted Cabot's 7A Central rival Little Rock Catholic 28-24 last week in a game featuring four, fourth-quarter lead changes. Jonesboro senior QB Cross Jumper connected with receiver Will Barre for three TDs in the fourth quarter. Barre caught the game-winning 15-yard TD with 15 seconds left in regulation. Class 7A Cabot erased an 18-7 third-quarter deficit to top Jonesboro's 6A East rival Searcy 35-18. Cabot senior QB Tyler Gee, a Central Arkansas commit, shook off three first-half turnovers to fire three TD passes.
Camden Fairview at EL DORADO (3): El Dorado has beaten Fairview 13 times since 2000 and has won seven straight in the series. El Dorado scrimmaged North Little Rock last Friday. El Dorado senior Hollis McCuein locked a starting safety spot this summer, while classmate Jerry Green emerged on the offensive line.
PINE BLUFF (10) at Dollarway: Pine Bluff's opener last week against Watson Chapel was canceled. Twenty-eight seniors highlight the Pine Bluff roster, including nine players who started six games or more last season. Dollarway recorded just 125 yards in an 8-0 loss last week to Class 4A Dumas. The Cardinals recorded nine tackles for loss. 
HS LAKESIDE (4) at Sheridan: Sheridan fashioned a 10-0 second-quarter lead last week against Class 5A White Hall but allowed the Bulldogs to score the final 14 points of the half in a 35-17 defeat. Junior QB Konner Canterbury completed 11 of 21 passes for 127 yards and senior Peyton Edwards ran for 116 yards and snagged four passes for 42 yards against White Hall.
Sylvan Hills at LR CATHOLIC (3): Sylvan Hills trailed Class 5A Maumelle 27-7 in the third quarter last week but scored the final 14 points in a 27-21 loss. Emil McCoy, Matthew Spencer and Keenan Hunter scored TDs for Sylvan Hills. Jonesboro came from behind to beat Class 7A LR Catholic 28-24 last week in a game that featured four fourth-quarter lead changes. LR Catholic senior Brandon Bisceglia scored two TDs and Paul Owens booted a 38-yard field goal against Jonesboro.
LR CHRISTIAN (10) at Searcy: Searcy fashioned an 18-7 third-quarter lead last week against Class 7A Cabot but allowed the Panthers to score the final 28 points for a 35-18 win. Searcy junior Daniel Perry tallied more than 200 yards with three TDs against Cabot.

6A WEST 
VAN BUREN (8) at Alma: Alma has won seven of the past nine meetings in the Battle of the Bone. Van Buren pulled away from Class 7A Springdale last week for a 48-28 victory behind senior QB Gary Phillips' 185 rushing yards and three TDs. He completed seven of 15 passes for 127 yards and a score. Senior Jaiden Henry returned a kickoff 98 yards for a TD and he caught two passes for 72 yards and a score. Alma senior cornerback Joseph York stood out in summer workouts.
FS Southside at GREENWOOD (21): Greenwood has won eight straight in this series, including 44-14 last season. Four Greenwood QBs took snaps during the off-season, when Luke Brewer emerged as a playmaker at receiver. Senior linebacker Jordan Hanna impressed many this off-season after moving from defensive line to linebacker. FS Southside lost the "Battle of Rogers Avenue" to rival FS Northside 35-7 last Friday. The Mavericks allowed a 95-yard drive in the third quarter and gave up a 90-yard scoop-and-score on the first play of the fourth quarter.
HARRISON (6) at Mountain Home: Class 5A Harrison has won seven straight in this series. Mountain Home beat Class 4A Highland 28-8 two weeks ago in a scrimmage. Senior QB Bryce McKay completed nine of 15 passes for 199 yards and a TD against Highland. Harrison forced five turnovers last week in a 42-35 victory over Magnolia.
LR PARKVIEW (1) at LR Southwest: Parkview beat Class 5A Jacksonville 28-0 last week in one half of varsity action in a scrimmage. Parkview senior QB Landon Rogers and tight end Erin Outley committed during the off-season to Arkansas. Class 7A LR Southwest led West Memphis 16-6 last week at halftime behind QB Markel Cartwright's 125 yards and two TDs in the first half.
SILOAM SPRINGS (10) at Pea Ridge: Siloam Springs led Class 7A Rogers 35-28 last week in the third quarter before surrendering 17 unanswered points in a 52-42 defeat. Rogers senior QB Chris Francisco passed for 421 yards and three TDs and ran for 89 yards and two scores. Class 5A Pea Ridge trailed Class 4A Shiloh Christian 27-7 last week at halftime in a 47-14 loss. Pea Ridge took off on a 15-yard TD drive at Shiloh in the first half, highlighted by a 35-yard completion from Logan Stewart to Zak Withrow.
Benton, Russellville and Lake Hamilton are open.