Class 6A Week 2 Rankings, Notes & Picks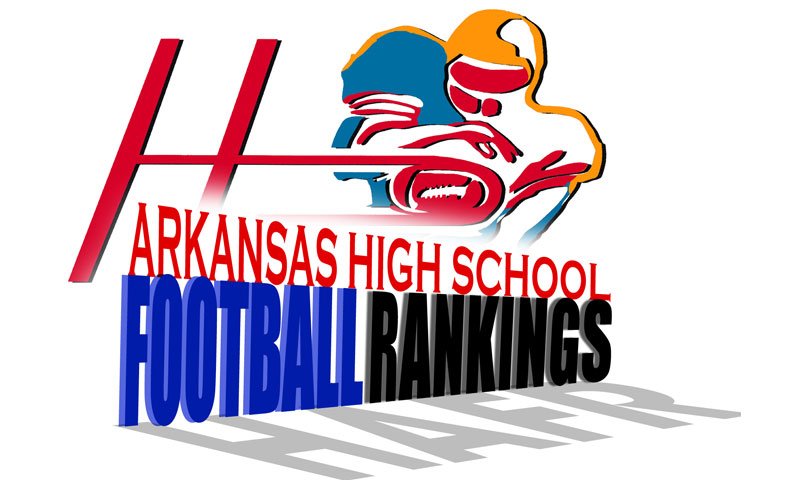 hootens.com Rankings
Class 6A, Week 2, 2018
Copyright Hooten Publishing, Inc.
1. Pine Bluff (0-1)
2. Greenwood (0-1)
3. Benton (1-1)
4. West Memphis (1-0)
5. Searcy (2-0)
6. Russellville (1-0)
7. El Dorado (1-1)
8. Jonesboro (1-0)
9. Lake Hamilton (1-0)
10. Marion (1-0)
11. Sylvan Hills (1-1)
12. Siloam Springs (1-0)
13. Sheridan (1-1)
14. Jacksonville (1-0)
15. Mountain Home (0-2)
16. LR Hall (0-1)

HOOTENS.COM GAME OF THE WEEK
No. 2 Greenwood at Fort Smith Southside
Greenwood has won six straight against Class 7A Southside, including 49-0 last season.
Greenwood managed just three field goals in the second half of last week's 31-16 loss at Class 7A Fort Smith Northside and the Grizzlies rushed for 287 yards. Northside harassed senior QB Peyton Holt (18 of 30 passing for 209 yards) with six sacks. Holt ran 20 times for 54 yards in his first action at QB since junior high. The loss snapped a 33-game regular-season winning streak dating to a 38-21 loss at Bryant in 2014, the last season Greenwood lost to Northside. Greenwood senior receiver Josh Barlow likely misses the season with a torn ACL. 
Southside last week ruined Bentonville West's first game at its new stadium, downing the Wolverines 44-31. Southside's Ricardo Savoy dashed for 239 yards at Bentonville West, including scoring sprints of 68 and 63 yards. Savoy also caught a 76-yard TD pass from all-state performer Taye Gatewood. Senior linebacker Darin Davenport intercepted a pass and returned it 22 yards for a score.

TV LAND
Hooten's Arkansas Football airs 10:30 a.m. Saturdays on KATV (ABC Little Rock) Channel 7, covering the Razorbacks, high school teams and players to watch.
LAST WEEK
Hootens.com correctly predicted 12 of 14 winners (86 percent) of games involving Class 6A schools. Hootens.com has correctly picked 16 of 20 winners (80 percent) of games involving Class 6A schools for the season.

WEEK 2 PREDICTIONS (favored teams in CAPS followed by point spread)
6A EAST
LR PARKVIEW (7) at Marion: First meeting between schools since 2011, a 54-26 Marion conference win. Marion last week stuffed a Wynne two-point conversion in overtime for a 24-23 victory, its first at Wynne since 2008. Sophomore quarterback Daedrick Cail completed 22 of 32 passes for 293 yards and two scores and classmate Markell Wynn snagged six passes for 165 yards and a touchdown.
WEST MEMPHIS (13) at Blytheville: West Memphis has won two straight in this series, including 40-0 a year ago. West Memphis  West Memphis blanked Little Rock Central Zero Week 35-0, limiting the Tigers to 141 total yards and five plays in Blue Devil territory. Senior all-state performer Hasani Adams racked up six tackles (two for loss) in the win. Junior QB Owens McConnell threw for 198 yards and three TDs to receivers Jatavian Tucker, Jimmie Phillips and Devin Olloway. Class 5A Blytheville last week downed Class 3A Osceola on a 23-yard TD run by Brian Denkins.
SYLVAN HILLS (2) at McClellan: Sylvan Hills last week lost 20-2 to Class 7A Little Rock Catholic but the Bears missed a field goal and turned the ball over on downs on an incomplete pass in the end zone. Sylvan Hills allowed 94 yards rushing on 34 carries to standout Catholic running back Sami Johnson.
Watson Chapel at PINE BLUFF (10): Pine Bluff has won eight straight in this inner-city rivalry, including 43-7 in 2017. The Zebras last week surrendered 377 rushing yards and a 63-yard kickoff return in a 35-14 loss at Class 7A Cabot and the Panthers scored the game's final 21 points. 
SEARCY (17) at Batesville: Searcy hunts its 12th consecutive non-conference victory, dating to 2014. The Lions last week recorded their first shutout since downing Little Rock Hall 61-0 last year in a 42-0 blanking of Sheridan. Searcy senior QB Peyton Wright completed 63 percent of his passes for 750 yards and seven TDs through two games. Three receivers have caught 12 passes or more led by junior Dallas Loftis' 14 receptions for 213 yards. Senior all-league wideout Tim Williams has snagged 13 balls for 238 yards and three scores. Opponents have outscored Class 5A Batesville 85-13 this year. 
NETTLETON (21) at Mountain Home: Class 5A Nettleton has won four straight in this series, including 42-0 last season. Mountain Home is 0-2 this season and has been outscored 90-14. The Bombers shift their offensive attack for sophomore QB Dawson Tabor after juniors Eric Pederson and Jim Strider were lost to injury. 
Jacksonville at LR CATHOLIC (17): Class 7A Catholic has downed Jacksonville the past two years by a combined 42 points. Jacksonville QB Shavarris Curley fired TD passes last week in a 28-13 win over Little Rock Mills to Tre Newsome and Sacorey Allen, the latter of whom zigged and zagged across the field. The Titan defense forced a pair of turnover on downs in the first half. 
CONWAY (7) at Jonesboro: Class 7A Conway has won seven of eight in this series, including 49-18 a year ago. Jonesboro battered Class 5A Batesville last week, rushing for 253  yards (9 yards per carry) in a 48-13 win. Cardiac Conway has rallied for dramatic back-to-back wins, beating El Dorado in double overtime Week 0 and Bentonville with 14 points in the final nine minutes last week. Conway used QB Jovoni Johnson's 50-yard double reverse pass to spark last week's rally. Johnson (34 ACT), an Arkansas Air Guard Scholar Athlete, has completed 23 of 43 passes this season for 317 yards. This is Conway's first road game of the season.

6A WEST
GREENWOOD (1) at FS Southside: See Hootens.com Game of the Week.
CABOT (10) at El Dorado: Teams have split previous two meetings with El Dorado winning 28-24 a year ago. Class 7A Cabot ran for 377 yards last week in a 35-14 rout of Class 6A No. 1 Pine Bluff. El Dorado darted for five rushing scores in last week's 40-20 victory over Class 5A Camden Fairview. The win over Fairview was Coach Scott Reed's 102nd at the school, most in school history.
LR Hall at MILLS (2): Hall lost its 10th consecutive game last week, 36-26 to Class 5A Fair. It was Fair's first win on the field since Week 1 2013 against defunct North Pulaski.
Malvern at LAKE HAMILTON (13): Teams have split the past four meetings with Lake Hamilton winning last year 56-27. The 56 points tied for the most Lake Hamilton has scored since a 60-8 win over McClellan in 2011. Hamilton last week downed Lakeside 31-27 in front of more than 6,700 fans in the first meeting between the schools since 1999. The Wolves outgained the Rams 454-402 and improved to 19-12 in the series when senior all-league linebacker Kanaan Williams recovered a Lakeside fumble. Sophomore Carlos Brewer rushed for 202 yards and two scores. 
HARRISON (16) at Siloam Springs: Class 5A Harrison has won two straight in this series. Last week, the Goblins led Mountain Home 35-0 at halftime and outgained the Bombers 395-111. Siloam Springs punted Pryor, Okla. 38-21 last week for Coach Brandon Craig's first win at the school.
Har-Ber at RUSSELLVILLE (1): This is the first meeting of schools. Russellville last week won the Battle of I-40 against Class 5A Morrilton when it took a 14-point halftime lead and led 28-17 until there were seven seconds left in regulation. The Cyclones rushed for 200 yards (6.3 YPC) and two scores, paced by Pottsville transfer Kade England's 109 yards and a score. Sophomore standout Caleb Gray intercepted two passes and senior Titus Riley intercepted one pass. Class 7A Har-Ber has lost five of its last seven games dating to last year.
Benton and Sheridan are open.