Class 6A Week 2 Rankings, Notes, Picks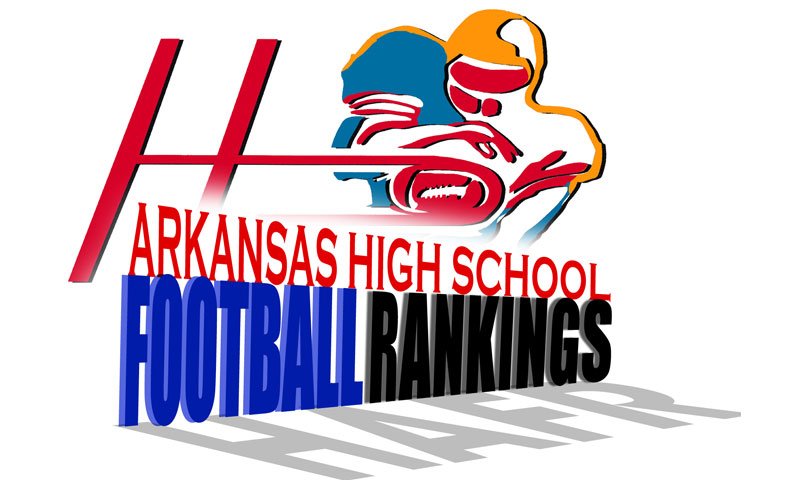 hootens.com Rankings
Class 6A, Week 2, 2020
Copyright Hooten Publishing, Inc.

1. Greenwood (1-0)
2. Lake Hamilton (1-0)
3. Benton (0-1)
4. LR Parkview (1-0)
5. Jonesboro (1-1)
6. Van Buren (2-0)
7. Sylvan Hills (0-2)
8. West Memphis (1-1)
9. Siloam Springs (1-1)
10. Searcy (0-2)
11. Marion (0-2)
12. Russellville (1-0)
13. Pine Bluff (1-0)
14. El Dorado (0-1)
15. Sheridan (0-2)
16. Mountain Home (0-1)

HOOTENS.COM GAME OF THE WEEK
Class 7A Conway at No. 5 Jonesboro
Jonesboro led Class 7A Cabot 32-28 late in the fourth quarter a week ago before Cabot scored the game-winning TD with 1:15 remaining. Jonesboro racked up 520 yards of offense and 23 first downs against Cabot. Jonesboro senior QB Cross Jumper passed for 301 yards and three TDs and senior running back Charlie Long ran for 101 yards against Cabot. Senior tight end Cameron Clark caught seven passes for 106 yards and a score. Jonesboro senior linebacker Marco Avant, an Arkansas commit, logged a team-high 11 tackles and senior safety John Paul Pickens intercepted two passes.
Class 7A Conway gave up more than 500 yards in last week's 47-21 loss to Bentonville. Bentonville dominated the second half after leading 17-14 at halftime. Conway QB Ben Weese passed for just 137 yards against Bentonville one week after almost passing for 300 yards in a season-opening victory over Fayetteville. Conway looks to distribute the ball to playmakers Bryce Bohanon and Jayden Williams.

LAST WEEK
hootens.com correctly predicted 11 of 13 winners (85 percent) in games involving Class 6A teams. Hootens.com correctly predicted 20 of 24 winners (83 percent) in games involving 6A teams this season.

WEEK 2 PREDICTIONS (favored teams in CAPS followed by point spread)
6A EAST
CONWAY (7) at Jonesboro: See Hootens.com Game of the Week.
SEARCY (2) at Batesville: Searcy rolled up 428 yards in last week's 37-28 loss to Class 5A power Little Rock Christian. Searcy ran for 275 yards, paced by junior Daniel Perry's 120 yards and two TDs. 
CABOT (14) at El Dorado: Class 5A Camden Fairview beat El Dorado 45-20 last week, rolling up 511 yards. Fairview led 20-6 at halftime and the Cardinals rushed for 443 yards (7.3 yards per carry).
SYLVAN HILLS (7) at Jacksonville: Sylvan Hills trailed Little Rock Catholic 31-14 last week at halftime, but got within 31-28 in the third quarter before losing 38-28. Sylvan Hills senior QB Emil McCoy fired a 37-yard TD pass to Shajuan Esteen and Taevion Cunningham hit paydirt from 31 and 40 yards out. Sylvan Hills racked up 319 yards against LR Catholic. 
Marion at JOE T. ROBINSON (10): Marion likely plays this game without three-year starting QB Daedrick Cail and top receiver Markel Wynn. Marion surrendered 386 passing yards and two TDs last week to Bryant QB Austin Ledbetter and Joe T. counters with senior passer Buddy Gaston who's passed for 474 yards and six TDs this year. Marion managed just 159 total yards in last week's 57-17 loss to Class 7A Bryant.
Pine Bluff, West Memphis and Sheridan are open 

6A WEST
BENTON (14) at LR Southwest: Benton was idle last week after a 48-7 season-opening loss to Class 7A Bryant. Bryant outgained Benton 448-268 and forced a pair of Panther turnovers. Opponents outscored LR Southwest 73-0 in the Gryphons' last six quarters after they led 16-6 at halftime Week 0 at West Memphis. 
Har-Ber at GREENWOOD (6): Har-Ber is 2-0 all time against Greenwood, but these schools have not met since 2009. This game was scheduled Sunday night after Fort Smith Northside canceled the Greenwood game following a potential outbreak of COVID-19 in its football program. Greenwood senior Caden Brown returned the opening kickoff 94 yards for a TD in last week's 42-3 win over Fort Smith Southside. Greenwood senior QB L.D. Richmond completed 19 of 25 pass attempts for 184 yards and three TDs. It was Greenwood's ninth straight win over Southside. The Greenwood defense allowed just 75 yards and four first downs against Southside. 
FS Southside at RUSSELLVILLE (1): Russellville slipped Class 5A Morrilton 15-10 Week 0 despite posting just 162 yards and minus-11 yards rushing. Junior Ty Hipps amassed 14 tackles against Morrilton. Southside lost 42-3 a week ago to Greenwood, when the Mavericks allowed 315 yards.
Harrison at SILOAM SPRINGS (7): Class 5A Harrison has won four straight in this series by an average of 41-11. Siloam Springs racked up 637 yards in last week's 55-21 win at Class 5A Pea Ridge. Siloam senior running back Palvinson Phizema ran for 220 yards and three TDs on just five carries. Siloam QB Hunter Talley passed for 155 yards and two TDs, including a 66-yard TD to Gavin Henson. 
Malvern at LAKE HAMILTON (17): Lake Hamilton was idle last week after beating Hot Springs Lakeside 31-17 Week 0. The Wolves rushed for 344 yards (7.5 yards per carry) and four TDs against Lakeside, paced by junior Owen Miller's 184 yards and Tevin Woodley's 122 yards. Class 4A Malvern slipped Hot Spring County rival Glen Rose 33-27 a week ago.
LR PARKVIEW (6) at White Hall (Thursday): Parkview coach Brad Bolding and White Hall coach Bobby Bolding are brothers. Parkview bolted to a 28-0 halftime lead in a 49-0 victory at Little Rock Southwest. Parkview senior QB Landon Rogers totaled 238 yards and two TDs while junior James Jointer ran for 137 yards and two scores at Southwest. It was Parkview's first shutout since 2018. 
NETTLETON (3) at Mountain Home: Class 5A Nettleton has won six straight in this series including 28-26 in 2019. Mountain Home outgained Class 5A Harrison 396-364 last week, but committed three turnovers in a 48-34 loss. Bomber senior QB Bryce McKay ran for 140 yards and two TDs while Gage Hershberger ran for 102 yards and two scores. Mountain Home focused on its pass defense this week. Class 5A Nettleton outgained Pocahontas 412-275 last week in an eight-point loss. 
VAN BUREN (1) at Choctaw, Okla.: Each team has played Class 7A Springdale this season. Van Buren beat Springdale 48-28 Week 0 and Springdale beat Choctaw 46-18 a week ago. Van Buren rolled up 435 yards in last week's 35-0 win at Class 5A Alma in the Battle of the Bone. Van Buren logged more first downs (21-7) and limited Alma to three of 11 on third down. Van Buren senior QB Gary Phillips completed 16 of 22 passes for 287 yards and three TDs at Alma.