Class 7A Week 3 Rankings, Notes & Picks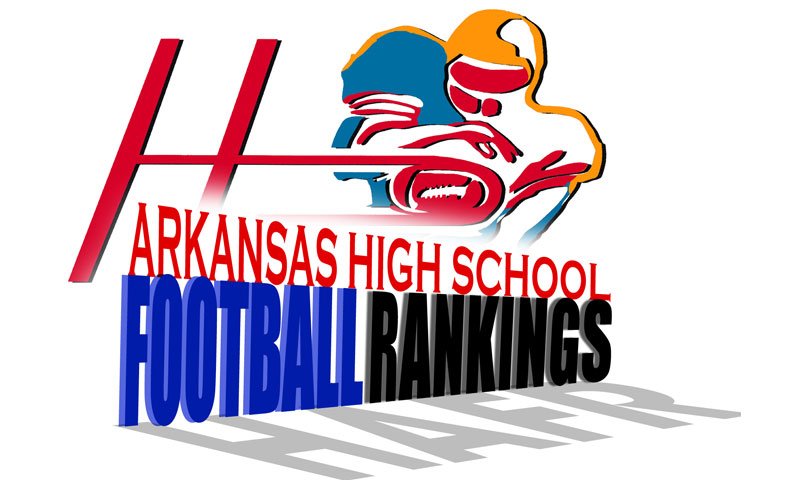 Class 7A, Week 3, 2018
Copyright Hooten Publishing, Inc.
1. North LR (2-0)
2. Bryant (2-0)
3. Fayetteville (2-0)
4. Cabot (2-0)
5. Conway (3-0)
6. Springdale (3-0)
7. FS Northside (3-0)
8. Bentonville (0-3)
9. FS Southside (1-1)
10. Springdale Har-Ber (1-1)
11. LR Catholic (2-0)
12. Bentonville West (0-3)
13. Van Buren (1-1)
14. LR Central (1-1)
15. Rogers (0-1)
16. Rogers Heritage (0-2)

HOOTENS.COM GAME OF THE WEEK
No. 3 Fayetteville at No. 2 Bryant.
Fayetteville has had 14 days to get ready, including an up-close look at Bryant last Friday when the Hornets won at Bentonville West 17-10. Fayetteville struggled with turnovers in a preseason scrimmage but has since scored impressive wins at Vianney Catholic, (Mo.) 51-28 and over Owasso, (Okla.) 45-31. Senior QB Darius Bowers and junior Connor Flannigan are D-1 college prospects.  Bryant allowed just 28 yards in the first half of last week's 17-10 win at Bentonville West. Bryant senior all-state running back Latvian Scott (5-10, 210) accounted for 185 yards offense while three-year starting QB Ren Hefley rushed for 66 yards and passed for 52 last week. Arkansas baseball commit Austin Ledbetter (6-2, 185), a sophomore, is a capable backup QB.

LAST WEEK
Hootens.com correctly predicted 9 of 10 winners (90 percent) in games involving Class 7A teams. For the season, hootens.com is 21-9 (70 percent) predicting 7A games.

WEEK 3 PREDICTIONS (favored team in ALL CAPS followed by points spread)
7A CENTRAL
Fayetteville at BRYANT (3): Game of the Week.
FS SOUTHSIDE (25) at Heritage: Southside gave up 230 yards passing in the first half of last week's 52-27 loss to Class 6A neighbor Greenwood. Heritage had an open date last week after being outscored by a combined 122-15 its first two games.
Jonesboro at LR CATHOLIC (8): Undefeated Catholic faces its third straight 6A East opponent, but Jonesboro should be its toughest challenge, yet. The Rockets rely on senior all-state RB Samy Johnson but QB Cooper Monroe ran 45 yards for a TD and junior RB Brian Alsbrook scored in last week's 42-0 win over Jacksonville.
CABOT (3) at Benton: Cabot improves Coach Mike Malham's record to 300-133-4 at the school with a win. Two weeks ago Benton jumped on defending Class 4A champion Arkadelphia for a 21-point first-quarter lead in a 56-17 rout. Senior Colen Morrow fired three TD passes to classmates Michael Allison and Garrett Body. Landers Super Team running back Zak Wallace bowled over Badger defenders for three scores. Benton did not play last week. Class 7A Cabot last week ran the ball on 58 of its 59 plays for 281 yards in a 27-10 win at Class 6A El Dorado. Cabot embarked on TD drives of 62, 80, 57 and 45 yards in the win and three Cabot ball-carriers ran for 69 yards or more, led by Graham Turner's 113-yard outburst. Class 7A Cabot's Dead-T attack proved difficult for El Dorado to match up with last week and likely causes problems Benton, as well. Cabot improves Coach Mike Malham's record to 300-133-4 at the school with a win.
Memphis Whitehaven at NORTH LR (14): Home opener for the top-ranked Charging Wildcats, who have already beat two tougher teams this fall. The Charging Wildcats have won 31 of their past 33 games, including 28 straight regular-season games.