Class 6A Week 3 Rankings, Notes & Picks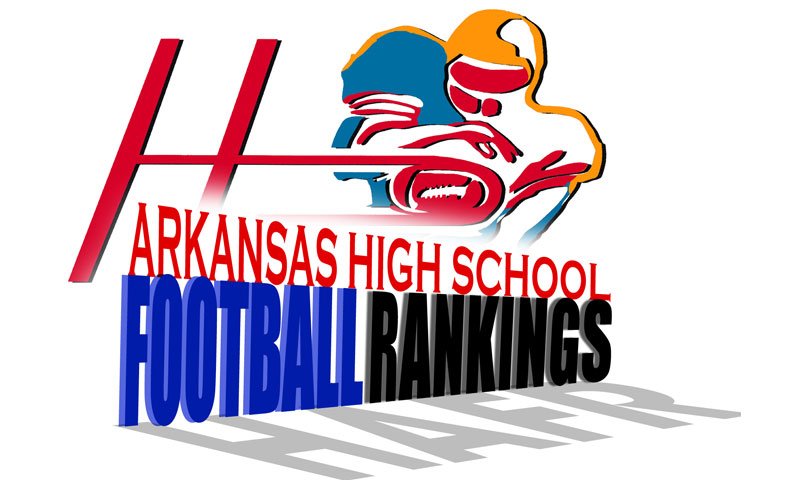 hootens.com Rankings
Class 6A, Week 3, 2020
Copyright Hooten Publishing, Inc.

1. Greenwood (2-0)
2. Lake Hamilton (2-0)
3. Benton (1-1)
4. LR Parkview (2-0)
5. Van Buren (2-1)
6. Jonesboro (1-2)
7. Sylvan Hills (1-2)
8. Siloam Springs (2-1)
9. West Memphis (1-1)
10. Searcy (1-2)
11. Marion (0-3)
12. Pine Bluff (1-0)
13. Russellville (1-1)
14. El Dorado (0-2)
15. Mountain Home (1-1)
16. Sheridan (0-2)

HOOTENS.COM GAME OF THE WEEK
No. 12 Pine Bluff at No. 4 LR Parkview
Pine Bluff out-gained Class 3A Dollarway 213-61 two weeks ago in the Zebras' 12-6 victory. The Zebras recorded 11 first downs while Dollarway finished with five. Pine Bluff forced two turnovers against Dollarway. Pine Bluff deploys ample size in the interior lines, led by all-state defensive tackle Bradley Clark (6-1, 280). Pine Bluff's opener against Class 5A White Hall was canceled.
Little Rock Parkview outscores its opposition 90-13 during its 2-0 start. Parkview dazzled Class 5A White Hall last Thursday night in a 41-13 victory. Parkview senior QB and Arkansas commit Landon Rogers tallied three TDs at White Hall while running back and return specialist Willie Eackles delivered big plays. Linebacker Montavious Goins paced the Parkview defense at White Hall.

LAST WEEK
hootens.com correctly predicted 10 of 13 winners (78 percent) in games involving Class 6A teams. Hootens.com correctly predicted 30 of 37 winners (82 percent) in games involving 6A teams this season.

WEEK 3 PREDICTIONS (favored teams in CAPS followed by point spread)
6A EAST
Pine Bluff at LR PARKVIEW (21): See Hootens.com Game of the Week.
SHERIDAN (6) at Jacksonville: Sheridan was open last Friday after losing to Class 5A Hot Springs Lakeside 35-7 two weeks ago. Sheridan surrendered 296 yards to Lakeside. Class 5A Jacksonville managed just 147 yards in last week's 48-16 loss to Sylvan Hills.
West Memphis at NORTH LR (17): Class 5A Wynne limited West Memphis to 56 yards and one first down two weeks ago in a 39-6 victory. Wynne scored on every possession in the first half, running 41 plays before halftime while West Memphis ran just 11. Class 7A North LR (2-0) owns victories over Springdale Har-Ber and Fayetteville. North LR, ranked No. 3 in Class 7A, has played in the past four 7A state titles games.
El Dorado at MAGNOLIA (1): El Dorado expects to have its ideal starting lineup for this game after senior QB Eli Shepherd returned to action in a 41-23 loss to Class 7A Cabot last Friday night, when he completed 30 of 44 passes for 280 yards and a TD. Starting defensive linemen Hayden Owen and Josh Hill missed the Cabot game. Magnolia executed its Flexbone attack and earned respect "around the state" by winning last Friday at LR Christian (52-49), Coach Mark King says.
Jonesboro, Marion, Sylvan Hills and Searcy are open.

6A WEST 
Pine Bluff at LR PARKVIEW (21): See Hootens.com Game of the Week.
LR Catholic at BENTON (11): Benton turned two good weeks of practice following its season-opening loss to Class 7A Bryant into a 44-6 victory last week at Class 7A Little Rock Southwest. Senior QB Garrett Brown passed for 240 yards and four TDs, completing three passes to Cameron Harris for 127 yards and two scores. Benton linebackers Gavin Davis and Beau Wright and lineman Hayden Purdy paced the Benton defense at LR Southwest. Benton, which rolled up 414 yards at LR Southwest, led 37-0 at halftime.
Choctaw, Okla. at GREENWOOD (10): Greenwood rolled up 357 yards (259 passing and 78 rushing) in last week's 33-0 win over Class 7A Har-Ber. The Bulldogs converted six of 13 third downs and the starters piloted five TD drives. Greenwood senior QB L.D. Richmond completed 23 of 28 passes for 237 yards and two TDs. Richmond completed passes to five receivers and four receivers caught five passes or more. Senior linebacker Jordan Hanna and senior lineman Tayshaun Leader pace a Greenwood defense has not allowed a point in its last six quarters, and forced four turnovers against Har-ber. Choctaw is 1-1 this season against Arkansas teams, losing to Springdale 46-18 Week 1 and beating Van Buren 28-10 last week. 
LAKE HAMILTON (16) at Hot Springs (Thursday): Lake Hamilton has won nine of the past 11 in the series. Class 4A Malvern led Lake Hamilton 16-14 last week at halftime before the Wolves rallied for a 35-16 victory. Lake Hamilton rushed for 387 yards (7 yards per carry) and five TDs against Malvern. Lake Hamilton outgained Malvern 415-257 and made 12 tackles behind the line of scrimmage. Watch extended highlights of Lake Hamilton's season-opening win over rival HS Lakeside HERE. Class 5A Hot Springs put up 355 yards and forced a pair of turnovers in last week's overtime win at Class 4A Mena. Senior Devin Johnson paced the Trojans in tackles and ran for a pair of TDs.
Batesville at MOUNTAIN HOME (1): Mountain Home snapped the state's longest losing streak (23 games) last week with a resounding 41-7 win over Class 5A Nettleton. The Bombers led 28-7 at halftime. Mountain Home rolled up 451 yards and did not commit a turnover. Senior QB Bryce McKay  amassed 326 yards while senior tailback Gage Hershberger scored three TDs. Brock Bogy, Gage Lindsey, Moses Adams and Ofa Valdez each recorded sacks for the Mountain Home defense. Mountain Home hasn't beaten Batesville since 2011.
RUSSELLVILLE (4) at Vilonia: Russellville led Class 7A Fort Smith Southside by 10 points in the fourth quarter last week but lost 21-17. The Cyclones rushed for minus-30 yards against the Mavericks. Russellville senior QB Brayden Whitford completed 24 of 44 passes against FS Southside for 366 yards and a TD. Juniors Ty Hipps and Trevion Taylor recorded two sacks apiece while junior Eli Toland returned an interception 34 yards for a TD. Class 5A Vilonia trailed Maumelle 14-0 at halftime last week, but had the ball with a chance to win when Maumelle intercepted a pass and returned for a TD on the final play. Junior Seth Kirk ran 22 times for 149 yards and a TD at Maumelle.
Siloam Springs and Van Buren are open.