Class 7A Week 3 Rankings, Notes & Picks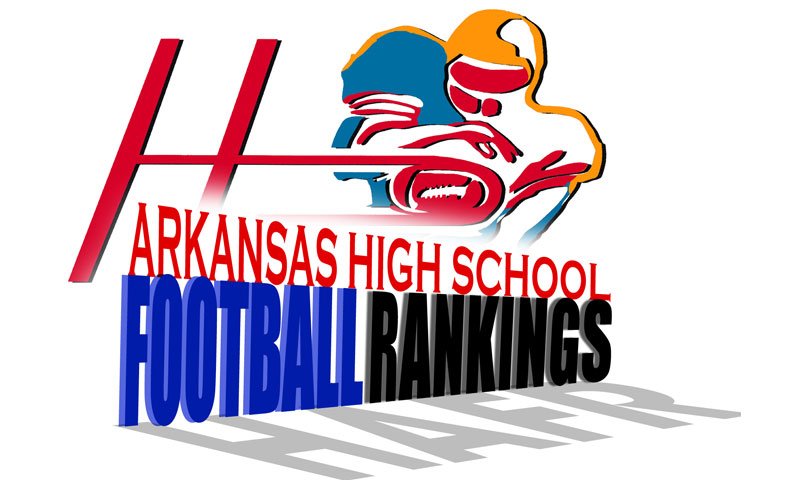 Hooten's Arkansas Football Rankings
Class 7A, Week 3, 2020
Copyright Hooten Publishing, Inc.

1. Bryant (2-0)
2. Bentonville (2-0)
3. North Little Rock (2-0)
4. Conway (2-1)
5. Bentonville West (2-1)
6. Cabot (3-0)
7. LR Central (1-2)
8. Har-Ber (0-3)
9. FS Northside (1-0)
10. Fayetteville (0-3)
11. Springdale (1-2)
12. Rogers (2-0)
13. LR Catholic (1-1)
14. FS Southside (1-2)
15. LR Southwest (0-3)
16. Heritage (1-1)

HOOTENS.COM GAME OF THE WEEK
Trinity Christian, Texas at No. 1 Bryant.
Trinity has won three straight Texas private-school state titles and returns quarterback Shedeur Sanders (6-3, 196). Sanders' dad, NFL Hall of Famer Deion Sanders, serves as Trinity's offensive coordinator. Trinity says Shedeur Sanders completed 73.7 percent of his passes for 3,477 yards and 47 touchdowns with just four interceptions last season. Sanders has college scholarship offers from LSU, Alabama, Florida, Oregon, Georgia, Florida State, Michigan, Penn State and others. He is committed to Florida Atlantic. The Tigers score 45 points weekly and have already traveled to two states, losing Aug. 21 at Madison (Miss.) Ridgeland Academy (27-26) and winning Aug. 29 at Knoxville (Tenn.) Catholic (49-14). Trinity has huge linemen but hits big plays more than it sustains drives. This will be the Tigers' (3-1) fifth game of 2020 but only the third for Bryant.  Two-time defending 7A champion Bryant, open last week, has at least eight players receiving serious college recruiting attention, inlcuding University of Kansas commit Brooks Edmonson (6-4, 275) and quarterback Austin Ledbetter, who has committed to play baseball at Arkansas. "Sanders is comparable to Austin," Bryant coach Buck James says. "I think their arm strength is comparable." James says Trinity has "athletes at every position," including two speedy receivers. Rison transfer Jamarien Bracey (6-1, 220) and Tanner Anderson (5-10, 197) are "maybe the best two 'backs I've coached," James says. Bracey, who also plays some defense, leads Hornet rushers with 140 yards rushing (15.6 YPC) while Anderson has 130 yards. "We've played well both games so far," James says. "Our defense has played better than it has practiced." Watch extended highlights of Bryant's mercy-rule win over Benton HERE.

LAST WEEK
Hootens.com correctly predicted six of nine games (67 percent) involving Class 7A schools. For the season, hootens.com is 26-7 (79 percent) in Class 7A.

WEEK 3 PREDICTIONS (favored team in ALL CAPS)
7A CENTRAL
Trinity Christian, Texas at BRYANT (9): See Game of the Week.
LR Catholic at BENTON (11): Catholic has had two weeks to prepare since topping Sylvan Hills 38-28. Class 6A Benton bounced back from its Salt Bowl blowout loss with a 44-6 win last Friday at LR Southwest. Senior QB Garrett Brown passed for 240 yards and four TDs, completing three passes to Cameron Harris for 127 yards and two scores. Benton linebackers Gavin Davis and Beau Wright and lineman Hayden Purdy paced the Benton defense at LR Southwest. Benton led 37-0 by halftime and finished with 414 yards.
FS NORTHSIDE (18) at Moore, Okla.: Grizzlies return from quarantine, blow into tornado alley for an easy W.
West Memphis at NORTH LR (17): North LR often goes spread and no-huddle under new Coach J.R. Eldridge. The Charging Wildcats outscored Har-Ber and Fayetteville the past two Fridays by a combined 76-55. Watch extended highlights of North LR's win over Fayetteville HERE. West Memphis, 1-1 under new Coach Robert Hooks, beat LR Southwest but Class 5A Wynne held the Blue Devils to 56 yards and one first down two weeks ago. Wynne scored on every possession in the first half, running 41 plays before halftime while West Memphis ran just 11.

7A WEST
ALMA (1) at Heritage: Heritage hasn't produced a winning record since 2012, but the War Eagles could be 2-1 after Friday. Heritage snapped a 25-game losing streak two weeks ago with a 55-12 win over Springfield (Mo.) Central. Winless Class 5A Alma has been outscored this year 82-10. Senior Logan Chronister ran for 117 yards in the Airedales 47-10 loss last week at Poteau, Okla.
BENTONVILLE (1) at Shawnee (Kan.) Mill Valley: Defending state champion Shawnee Mill Valley, also currently ranked No. 1 in Kansas, features QB Cooper Marsh (6-0, 180) and running back Quinten Wittenauer (141.4 YPG, 7.3 YPC). Marsh is a pro baseball prospect. "Overall, they kind of look like us, personnel-wise," says Bentonville coach Jody Grant. This will be Bentonville's third road game and arguably its toughest test, yet. The Tigers took down Kansas City (Mo.) Rockhurst (21-17) last Friday and talented Conway (47-21) Week 1.
ROGERS (50) at Springfield (Mo.) Central: Rogers improves to 3-0 for the third time in five seasons under Coach Mike Loyd. Springfield Central lost two weeks ago at Rogers Heritage 55-6.