Class 7A Week 3 Rankings, Notes & Picks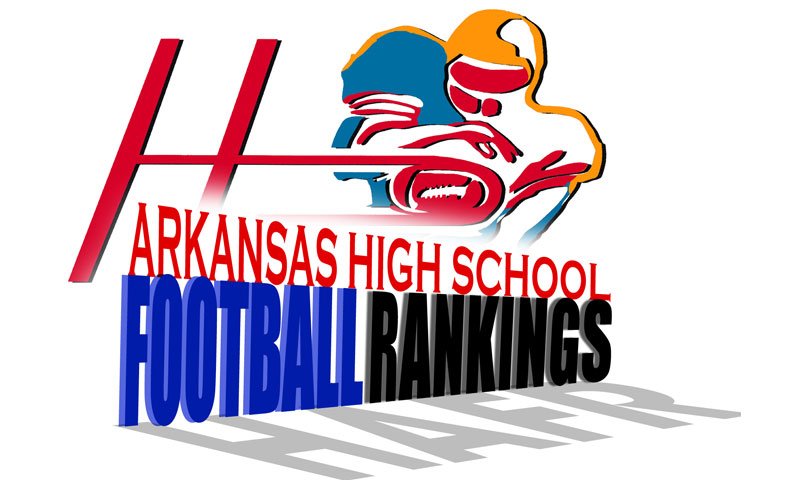 Hootens.com Rankings
Class 7A, Week 3, 2019
Copyright Hooten Publishing, Inc.

1. Bryant (2-0)
2. Bentonville (3-0)
3. Fayetteville (1-1)
4. North LR (1-2)
5. Conway (2-1)
6. FS Northside (2-1)
7. Bentonville West (1-2)
8. Har-Ber (1-1)
9. LR Central (3-0)
10. Cabot (2-0)
11. Rogers (0-2)
12. FS Southside (0-2)
13. Van Buren (2-1)
14. Springdale (2-1)
15. LR Catholic (1-1)
16. Heritage (0-2)

HOOTENS.COM GAME OF THE WEEK
No. 1 Bryant at No. 3 Fayetteville.
A great matchup the past two seasons. Bryant won at Fayetteville 38-37 in OT two years ago. Fayetteville rallied to win at eventual state champ Bryant 36-35 last season.
This year Fayetteville passes for 243 yards weekly but gains just 51.5 rushing. That likely won't change against arguably the state's most formidable defense. Bryant blanked Bentonville West 38-0 last Friday after mercy-ruling Class 6A rival Benton (112 yards in the first half) Week 0. Bryant outside linebacker Catrell Wallace committed Sept. 1 to Arkansas after receiving offers from Nebraska, Ole Miss, Oklahoma State and others.
Fayetteville senior receiver Connor Flaningan has 13 catches for 220 yards and two TDs this season. He set six school records as a junior, including 102 catches for 1,695 yards and 20 TDs.

LAST WEEK
hootens.com correctly predicted 8 of 9 winners (88 percent) in games involving Class 7A teams. For the season, hootens.com has correctly predicted 25 of 30 winners (83 percent) in Class 7A.

WEEK 3 PREDICTIONS (favored team in ALL CAPS followed by points spread)
7A CENTRAL
BRYANT (9) at Fayetteville: See hootens.com Game of the Week.
Heritage at FS SOUTHSIDE (21): Southside gets its first win of the season against a team it beat 52-22 last year. Heritage is 2-45 since Week 5 (Oct. 3) of 2014.
Benton at CABOT (7): Cabot, looking to get former Coach Mike Malham his 300th win, lost last year at Class 6A Benton 56-41. The new-look Cabot Panthers, now with wide receivers on the roster, pulled away from El Dorado 35-14 last week, scoring the game's final 21 points. Two-time defending Class 4A state champion Arkadelphia battered Benton 33-20 two weeks ago when Benton rushed for only 64 yards on 33 carries (1.9 yards per carry). All-state receiver Gavin Wells has caught 10 passes this season for 178 yards and two TDs, including an 82-yard score against Arkadelphia.
North LR, FS Northside, Conway, LR Central and LR Catholic are open.

7A WEST
BRYANT (9) at Fayetteville: See Hootens.com Game of the Week.
Pine Bluff at HAR-BER (35): Har-Ber scores 58.5 points, passing for 100 yards more weekly than it rushes (227 YPG). Senior Hunter Wood (16 catches for 206 yards and 3 TDs) leads Har-Ber receivers while classmate Jay Burns averages 10 yards per rush for 361 yards in two games. Class 6A Pine Bluff has lost to Class 7A Cabot 43-19 and Class 5A Watson Chapel 39-33. The Zebras will load box trying to stop Har-Ber's rushing attack allowing Wood and Wildcat receivers plenty of big plays. 
Heritage at FS SOUTHSIDE (21): Southside gets its first win against a team it beat 52-22 last year. Heritage is 2-45 since Week 5 (Oct. 3) of 2014.
Rogers at LR PARKVIEW (7): Rogers, already 0-2 against Pulaski County teams this season, returns to the state's capitol city. Rogers won last season 28-27, the first meeting between these teams. LR Parkview coach Brad Bolding was Rogers' defensive coordinator and assistant head coach from 2001-2004. LR Parkview junior QB Landon Rogers passed for 224 yards and a TD and senior fullback Thomas McCauley ran for a pair of TDs last week in Parkview's 28-24 triumph over Marion. Parkview allowed two TDs in the final four minutes to lose at 7A-West member Springdale 24-21 two weeks ago.
Bentonville, Bentonville West, Springdale and Van Buren are open.