Class 6A Week 4 Rankings, Notes & Picks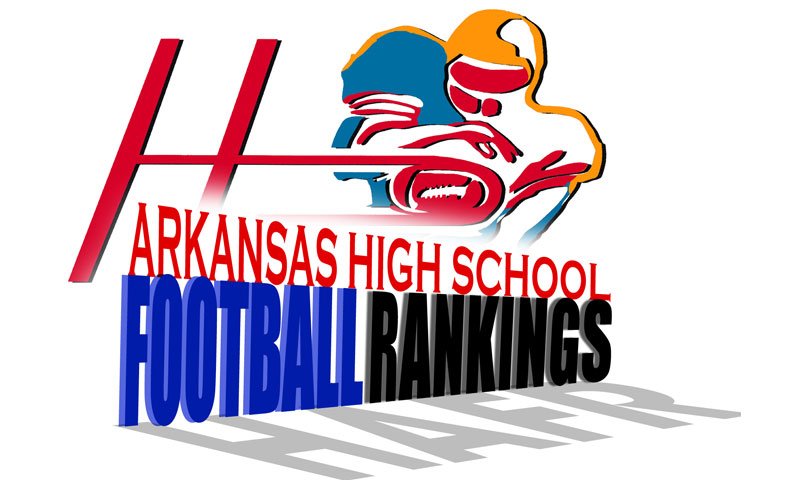 Hootens.com Rankings
Class 6A, Week 4, 2018
Copyright Hooten Publishing, Inc.

1. Greenwood (2-1)
2. Benton (2-1)
3. Pine Bluff (0-2-1)
4. West Memphis (3-0)
5. Searcy (3-0)
6. Russellville (2-1)
7. El Dorado (1-2)
8. Lake Hamilton (3-0)
9. Marion (3-0)
10. Jonesboro (1-2)
11. Sylvan Hills (1-2)
12. Siloam Springs (2-1)
13. Sheridan (1-2)
14. Jacksonville (2-1)
15. LR Hall (1-2)
16. Mountain Home (0-3)

HOOTENS.COM GAME OF THE WEEK
No. 4 West Memphis at No. 9 Marion
A matchup of unbeatens for the third time in 11 years. West Memphis is 15-0 against its next-door neighbor and Crittenden County rival, including 12-0 in conference games since 2006. Just three games have been settled by one possession or less. West Memphis owns wins this season over Blytheville (35-15) and Wynne (21-0). Marion beat Wynne 24-23 in overtime and Blytheville 37-35.
Marion, 3-0 for first time since 2015, has won its games by a combined four points. "We've found out so far this year we have a lot of character and leadership," Marion coach Keith Houston says. "We've handled adversity." Sophomore quarterback Daedrick Cail completes 63 percent of his passes for 652 yards and five touchdowns with five interceptions. Junior Kentreal Jones ran for 315 yards and four scores this year but averages just 4 yards per carry. Five Marion receivers have caught TD passes this year. Marion linebackers Timon Akins (33 tackles this year) and Anthony Switzer (15 stops) own Division 1 offers.
West Memphis surrenders just 5 points weekly, but it's starters haven't allowed a point. The Blue Devils have forced eight turnovers, including senior tackle Hasani Adams returning an interception 7 yards for a TD last week against Wynne. West Memphis allows less than 180 yards per game. Its offense scored just twice last week against Wynne.

TV LAND
Hooten's Arkansas Football airs 10:30 a.m. Saturdays on KATV (ABC Little Rock) Channel 7, covering the Razorbacks, high school teams and players to watch.

LAST WEEK
Hootens.com correctly predicted nine of 11 winners (82 percent) of games involving Class 6A schools. Hootens.com has correctly picked 34 of 43 winners (79 percent) of games involving Class 6A schools for the season.

WEEK 4 PREDICTIONS (favored teams in CAPS followed by point spread)
6A EAST
WEST MEMPHIS (10) at Marion: See Hootens.com Game of the Week.
Jacksonville at SEARCY (17): Jacksonville earned a dramatic 6-0 overtime win last week against LR Hall when Maleek Curley scored the game-winning TD. The Titan defense limited the Warriors to one first down and Tre Newsom intercepted a pass. Searcy has won 12 straight non-conference games and have had two weeks to prepare for this game. The Lions are the second-highest scoring offense (128 points) and second-stingiest scoring defense (41 points allowed) in Class 6A.
JONESBORO (14) at Mountain Home: Jonesboro has won 10 straight against Mountain Home. Mountain Home trailed Class 5A Nettleton 21-0 late in the first half two weeks ago but surrendered a safety and a 69-yard TD run for a 30-point deficit in a 43-7 loss. The Bombers forced two Nettleton punts and one turnover in the first half. Jonesboro committed seven turnovers last week in a 34-17 loss at Class 7A LR Catholic and managed just 88 rushing yards on 27 carries (3.3 YPC). Big plays have stung Mountain Home this year and Jonesboro is equipped to exploit that.
PINE BLUFF (7) at Sylvan Hills: Sylvan Hills has scored 16 points the past two outings, losing to LR Catholic and at LR McClellan. Pine Bluff lost last week to Class 7A Har-Ber without five starters, including a pair of two-way starters. That game was 14-12 midway through the third quarter. The Zebras have won 13 of 14 conference games, including 11 straight.

6A WEST
BENTON (8) at Russellville: Russellville has won two of three meetings since joining the 6A West, including a 45-15 semifinal win in 2016. Russellville last week annihilated Alma 31-0, its first shutout since 2016. The Cyclones drove inside the Airdale 10-yard-line four times in the first half but did not score a TD, but Connor Cooper booted three field goals (24, 20, 34 yards). Benton amassed 676 total yards last week against Class 7A Cabot with all-conference center, and UCA commit, Josh George sidelined and starting receivers Michael Allison and Braxton Slaughter leaving the game in the first quarter. Senior running back Zak Wallace rolled for 277 yards and two TDs and junior D'Anthony Harper added 178 yards and a score.
EL DORADO (1) at Lake Hamilton: El Dorado surrendered 281 rushing yards two weeks ago in a 27-10 loss to Class 7A Cabot, but the Wildcats have had two weeks to prepare for this game. Lake Hamilton's 129 points lead Class 6A through three games and the Wolves have rushed for 1,067 yards (10.1 yards per carry) and 15 TDs. Lake Hamilton's three wins are against teams that are a combined 1-8.
LR Hall at GREENWOOD (24): Homecoming at Greenwood. LR Hall played twice last week, mauling Mills last Monday 14-7, snapping a 10-game losing streak. The Warriors lost on Friday to former 6A East rival Jacksonville in overtime. It was Hall's first overtime game since a 34-27 loss to LR Parkview in 2002. Greenwood last week slammed Sand Springs, (Okla.) 49-13, racking up 400 yards (242 passing and 158 rushing). Senior receiver Luke Leonard caught seven passes for 73 yards with a score and returned three punts for 70 yards. Dual-threat senior QB Peyton Holt connected on 14 of 17 passes for 155 yards and two scores and ran for 79 yards and two TDs.
Sheridan at SILOAM SPRINGS (3): Sheridan committed two turnovers last week in a 50-27 loss to Class 5A White Hall and Yellowjacket Qbs complete just 40 percent of their passes this season. Siloam Springs is 2-1 for the first time since 2015 (started 3-0) after downing Class 7A Van Buren for a second straight year. Siloam all-state running back Kaiden Thrailkill zipped for a career-high 257 yards with two TDs in the 35-32 win. Siloam defensive back Jackson Norberg added a fourth-quarter interception and the Panther defense forced a turnover on downs on its own 28-yard-line with 1:08 left in the game.