Class 3A Week 4 Rankings, Notes & Picks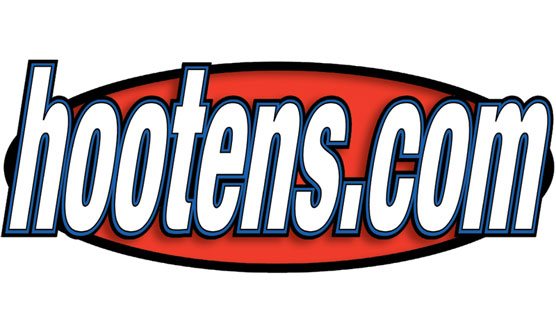 Hootens.com Rankings
Class 3A, Week 4, 2017
Copyright Hooten Publishing, Inc.
1. Prescott (3-0)
2. Charleston (3-0)
3. Junction City (3-0)
4. Harding Academy (2-1)
5. Rivercrest (2-1)
6. Clinton (3-0)
7. Piggott (3-0)
8. Smackover (1-2)
9. Newport (3-0)
10. Glen Rose (2-1)
11. Mayflower (3-0)
12. Jessieville (2-1)
13. Greenland (3-0)
14. McGehee (2-1)
15. H. Grove Haskell (2-1)
16. Bald Knob (1-2)
17. Fordyce (1-2)
18. Melbourne (3-0)
19. Atkins (2-1)
20. Fouke (3-0)
21. Centerpoint (3-0)
22. Hoxie (1-2)
23. Cedar Ridge (1-2)
24. Mansfield (1-2)
25. Elkins (2-1)
26. Barton (3-0)
27. Lamar (1-2)
28. Osceola (2-1)
29. Paris (1-2)
30. Walnut Ridge (2-1)
31. Horatio (2-1)
32. Gurdon (2-1)
33. Perryville (2-1)
34. Episcopal (1-2)
35. Mountain View (0-3)
36. Rose Bud (2-1)
37. Marshall (0-3)
38. Manila (0-3)
39. Drew Central (2-1)
40. Green Forest (1-2)
41. Bismarck (2-1)
42. Lake Village (1-2)
43. Genoa Central (1-2)
44. Cedarville (1-2)
45. Marianna (0-3)
46. Corning (0-3)
47. Yellville-Summit (0-3)
48. Two Rivers (0-3)

GAME OF THE WEEK
No. 13 Greenland at No. 6 Clinton
A battle of unbeatens and clash of styles. Defending conference co-champ Clinton pounds with the Wing T while Greenland, which last won a league title in 2012, goes Spread. Greenland outgunned Class 4A Gentry 76-71 last Friday in the second-highest scoring regulation game in state history (Fountain Lake over Lakeside 88-66 in 2008). Greenland led 49-28 in the third quarter. The teams combined for 1,093 yards with Greenland posting 603 of them. "We had a game when I was an assistant at Des Arc that was crazy like that," Greenland coach Lee Larkan says. "But, it had nothing on that one." Greenland used the hook-and-ladder play to convert a late 4th-and-nine to keep the game-winning drive alive. Clinton has not allowed a point since the fourth quarter of Week 1 against Heber Springs.
LAST WEEK
Hootens.com correctly picked 32 of 44 games (73 percent) involving Class 3A teams. For the season, hootens.com has correctly predicted 101 of 130 games (78 percent).
TV LAND
Hooten's Arkansas Football airs 10:30 a.m. Saturdays on KATV (ABC Little Rock) Ch. 7, covering the Razorbacks, high school teams and players to watch.
WEEK 4 PREDICTIONS (favored team in CAPS followed by point spread)
1-3A
Greenland at CLINTON (5): See hootens.com Game of the Week.
ELKINS (39) at Yellville-Summit: Elkins outran Class 4A Huntsville a week ago, collecting 10 tackles for loss and forcing three turnovers. Elkins sophomore quarterback Quinn McClain passed for 373 yards and four TDs. Yellville-Summit trailed Atkins 45-6 before scoring 16 unanswered points in the fourth quarter.
MELBOURNE (28) at Mountain View: Mountain View shared last year's 1-3A title with Elkins and Clinton. Melbourne hunts its first league title since starting its program in 2012. Melbourne averages 29 points per game, while Mountain View manages just 11 ppg. Melbourne's explosive offense stays on track against a Mountain View defense with no returning starters and just two seniors.
GREEN FOREST (3) at Marshall: Green Forest ended a six-game losing streak last week with a 23-20 win over Carroll County rival Berryville. Marshall looks to end an 11-game losing skid. Green Forest has won the past five meetings with Marshall.

2-3A
Bald Knob at HARDING ACADEMY (9): These teams have won or shared the past seven 2-3A titles. Bald Knob snapped Harding Academy's 42-game conference winning streak last season. Bald Knob enters on a two-game losing streak, while Harding lost for the first time last week against Class 4A Heber Springs 35-15. Harding racked up seven tackles for loss last Friday but did not force a turnover for the first time this season. Harding's deep, talented defensive line bottles up Bald Knob this week.
Episcopal at CEDAR RIDGE (8): This likely decides a playoff seed. Cedar Ridge chases its third consecutive playoff appearance while Episcopal looks to return to the postseason for the first time since 2015. Episcopal dropped a 46-44 heartbreaker last week to Class 2A England while Cedar Ridge mauled Class 2A Midland 40-6. Cedar Ridge scored a season-high 54 points in last year's victory over Episcopal.
BARTON (1) at Mayflower: Both speedy, undefeated and allowing just 13 points per week. Barton's stout (three 400-pound squatters) offensive line could be the difference. Mayflower rushes for 284.3 yards per game.
Marianna at ROSE BUD (7): Each team lost to Class 2A teams last week. Rose Bud fell to No. 4 Conway Christian, while Strong mauled Marianna. Marianna's 31-0 win against Rose Bud last year was the last time Rose Bud took the field in 2016, forfeiting their final six games. Marianna has been outscored 256-52 during its six-game losing streak.
3-3A
NEWPORT (10) at Hoxie: These two have won or shared the past four 3-3A titles. Hoxie led 40-0 at Class 4A Cave City last week, while Newport improved to 3-0 in a 35-8 romp at Class 4A Lonoke. Newport wins with defense, allowing 10.3 points per game. Newport sophomore running back Monquell Cox rushed for 203 and 151 yards the past two weeks, respectively.
RIVERCREST (33) at Corning: Rivercrest topped Class 4A Gosnell last week despite being held to five first downs and 91 yards. Junior running back Kentavious Robinson scored the game-winning TD on a 28-yard gallop. Zorey Chipman intercepted a pass at the 4-yard line to seal the victory. Rivercrest rushes for 255.3 yards weekly. The Colts own a nine-game win streak over Corning, including 41-6 a year ago.
Osceola at PIGGOTT (7): Piggott just ripped Class 2A Rector 70-0 while Osceola ambushed Class 4A Pocahontas 49-28 last week. Piggott scores 45 points per week. Three suspended Osceola starters return this week. Osceola hasn't allowed a 100-yard rusher this season, but Piggott boasts three runners that gain more than 100 weekly.
WALNUT RIDGE (3) at Manila: Both made the playoffs last winter and this could decide a postseason spot. Manila, 0-3 for the first time since 2014, scores 9.3 points weekly. Walnut Ridge led Class 4A Harrisburg 24-8 at halftime last week. Bobcat junior RB Cade Burris totaled 275 all-purpose yards.

4-3A
Cedarville at CHARLESTON (32): Charleston junior QB Brayden Caudle completes 63 percent of his passes for 596 yards and nine TDs with no interceptions. Class 4A Ozark limited Charleston to 25 yards rushing last Friday, but Caudle threw for 300 yards and four TDs. Charleston crushed Cedarville 44-14 a year ago.
Paris at MANSFIELD (2): Mansfield led at Class 4A Lincoln 27-0 by halftime last week before holding on for a 36-33 victory. Mansfield sophomore QB Ethan Stovall passed for 191 yards and four TDs, including a 95-yard score. Last year, Paris scored a season-high 59 points against Mansfield in a 59-38 win.
ATKINS (2) at Lamar: League coaches voted these teams to finish third and fourth, respectively, in this year's Hooten's Arkansas Football magazine. Atkins led Yellville-Summit 45-6 after three quarters last week, while Lamar lost 42-6 at defending 2A champion Mount Ida. Atkins' balanced offense (331 yards rushing, 304 passing) keeps Lamar's defense honest.
PERRYVILLE (14) at Two Rivers: Perryville (267 yards rushing weekly) has lost nine fumbles this season. Two Rivers has scored 3 points this season. Perryville topped Two Rivers 42-8 in 2016.
5-3A
Centerpoint at PRESCOTT (20): Prescott seeks its 22nd consecutive conference win. Prescott playmaker Thomas Muldrow moved into the district this summer after playing the past two seasons at Gurdon, where he was a 2016 all-conference honoree. Muldrow scored twice in last week's 48-3 win over Class 5A Hope. Centerpoint is 3-0 for the second time in three years, winning the past two weeks by a combined three points.
Harmony Grove Haskell at GLEN ROSE (3): Jay'Shawn Cox leads Glen Rose with 229 yards rushing (6.5 yards per carry). Haskell senior QB Hunter Hilson has completed passes to 10 receivers in 2017, including top target Connor Burrow (10 catches, 146 yards and TD last week at Magnet Cove). Glen Rose has won 10 straight at home.
GURDON (2) at Horatio: Horatio rushes for more than 200 yards weekly, led by senior all-conference QB Zach Izzo (130 yards). Gurdon hopes to return to the playoffs this winter. The Go-Devils surrendered 389 yards in last week's 35-21 loss to Class 2A No.6-ranked Bearden.
JESSIEVILLE (17) at Bismarck: Jessieville surrenders 10 points per week, including a Week 1 shutout at Class 2A Mountain Pine. Bismarck's offense is buoyed by seniors Josh Burroughs (110 rushing yards with a TD) and Dillon Hunt (four catches for 111 yards with a TD). Jessieville bounced Bismarck 51-12 a year ago.
6-3A
McGehee at JUNCTION CITY (24): Junction City rushes for 402 yards weekly (eight YPC). Junction City downed Haynesville, La., 48-20 in a state line showdown last week. McGehee crossed Class 4A Crossett 26-12 last Friday. McGehee allowed 164 yards to Crossett RB DeAndre Webb and Junction City seniors Hishmma Taylor (216 yards weekly) and Shuvasceiaye Frazier (136 yards) threaten similar production.
Fouke at SMACKOVER (3): Fouke scoring 59 points weekly after shuffling its offensive line in August. Top tight end Matthew Tannehill now plays left tackle, joining returning linemen Austin Neal, Aaron Farrell and Adam Self. Smackover lost a heartbreaker last week 29-28 to Class 4A Fountain Lake on a late fourth-down TD toss. Smackover led by 21 points in the third quarter.
Genoa Central at FORDYCE (3): Fordyce rides a 10-game league win streak. Genoa Central (360 yards rushing per weekly) has three players with 221 yards rushing or more. Fordyce rushed for a season-high 387 yards (8.6 YPC) in last week's 30-24 win at Class 5A Monticello. Fordyce plays four freshmen on both sides of the ball.
Lake Village at DREW CENTRAL (1): The losing team likely misses the playoffs. Lake Village sophomore receiver Malakai Armour is one to watch with four catches for 122 yards and 10 tackles this year. Improved team strength stabilizes Drew Central's defense, allowing 22 points weekly.